Quick version: My favorite beach waves hair tool is under $40 HERE + it's SO easy to use!!
Without a doubt I get DMs whenever I post something with beach waves in my hair! It's no secret I LOVE the look my Hairitage Deep Beach Waver gives, but it's all about the way you use it. Today, I'm super excited to share my favorite beach waves hair tool and break down the best ways to use it.
If you saw my blog post a while back in Hawaii, I talked about using this tool basically every day of the trip! It's the easiest way to get your hair done quickly in the morning, but still have a polished look with minimal heat.
Let's jump into why I like this tool and the best ways to use it for getting effortless beach waves!
The BEST beach waves hair tool
Hairitage has a variety of tools to pick from, but the 3-barrel curler is my favorite! The tool you use makes a huge difference on the style of waves – I've owned a bunch of these in different models ranging from super old to brand new.
The Deep Beach Waver Curling & Crimping Iron creates natural waves minus the frizz! I love how fast this beach waves hair tool heats up, but what's even better is the ​​automatic shut-off after 30 minutes…a major lifesaver.
It's also AMAZING for all hair, thick OR thin! This reviewer even wrote "I have thinner hair and it gives it so much volume without looking like a frizzy mess. I have used other smaller wavers in the past and they would always make my hair poof out like a lion's mane!"
And, can we talk about the price?! For under $40 this is an amazing deal on a beach waves hair tool you'll love and get a ton of use out of. It also makes a GREAT gift!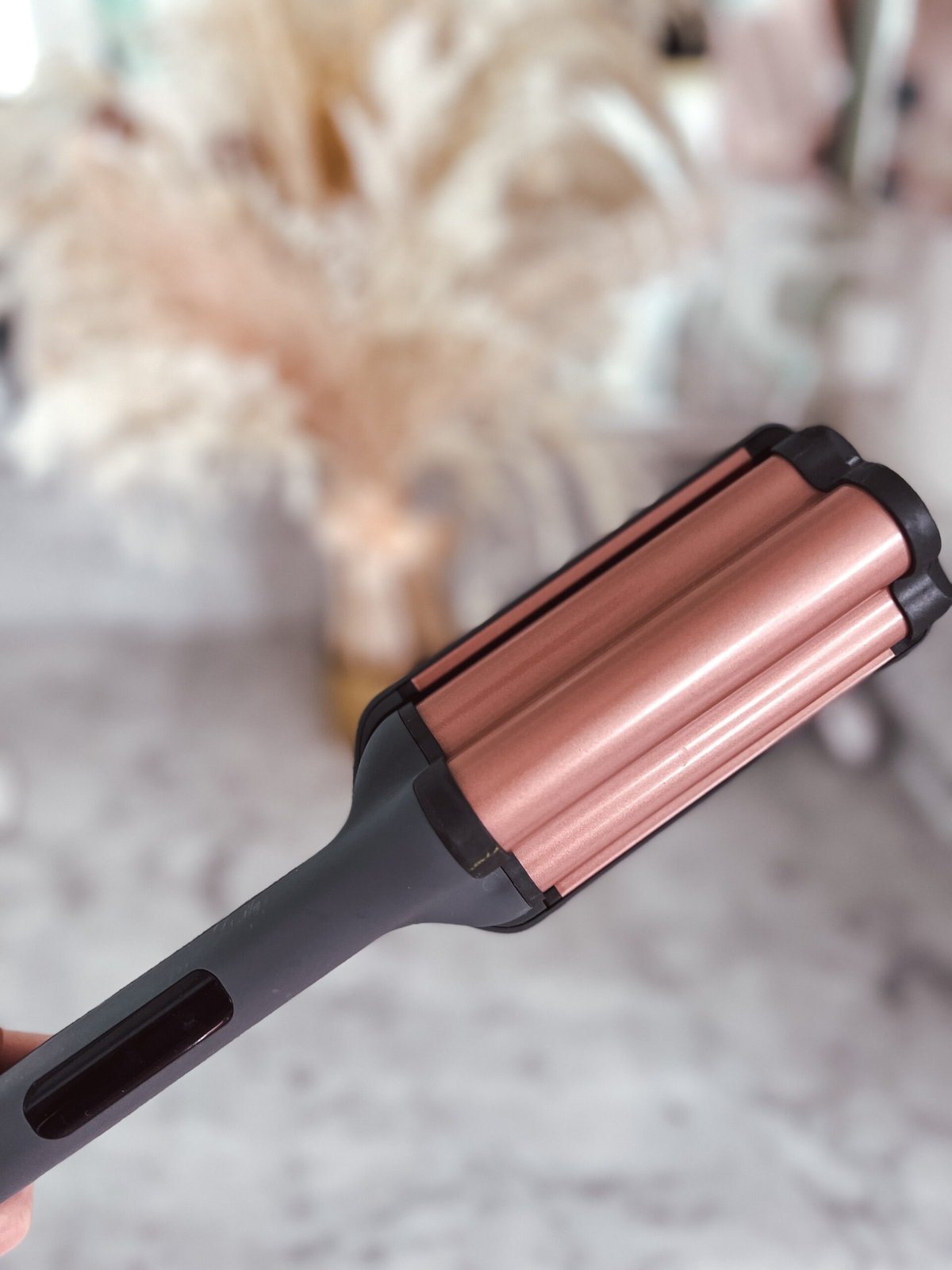 Tips on using the deep waver for the best beach waves
The deep waver is great for tight beach waves hair, but my favorite hack is sleeping with french braids and using the waver in the morning for touch-ups on the top layer! This totally cuts down on time and heat on my hair.
When I'm doing tighter waves here's how I pull it off:
On the first section of hair closest to the scalp, make sure the waver is angled outwards. The end of the piece of hair in the waver should look like it's flowing out and away from your head – this affects the style of the wave! Smaller sections and holding each piece longer gives a dramatic and more defined beach waves hair look.
To achieve a relaxed beach wave, remember to not hold each piece for too long or too tight. The relaxed look is super easy when you remember no harsh pulls.
Minimum heat beach wave hack
One of my favorite ways to wear my hair on vaca or anytime I'm trying to minimize the heat to my hair (like if I've been swimming and am washing my hair daily after the pool or ocean!), I love putting my hair in french braids and sleeping in them, and then waking up with waves and just touching up the top layer with my deep waver!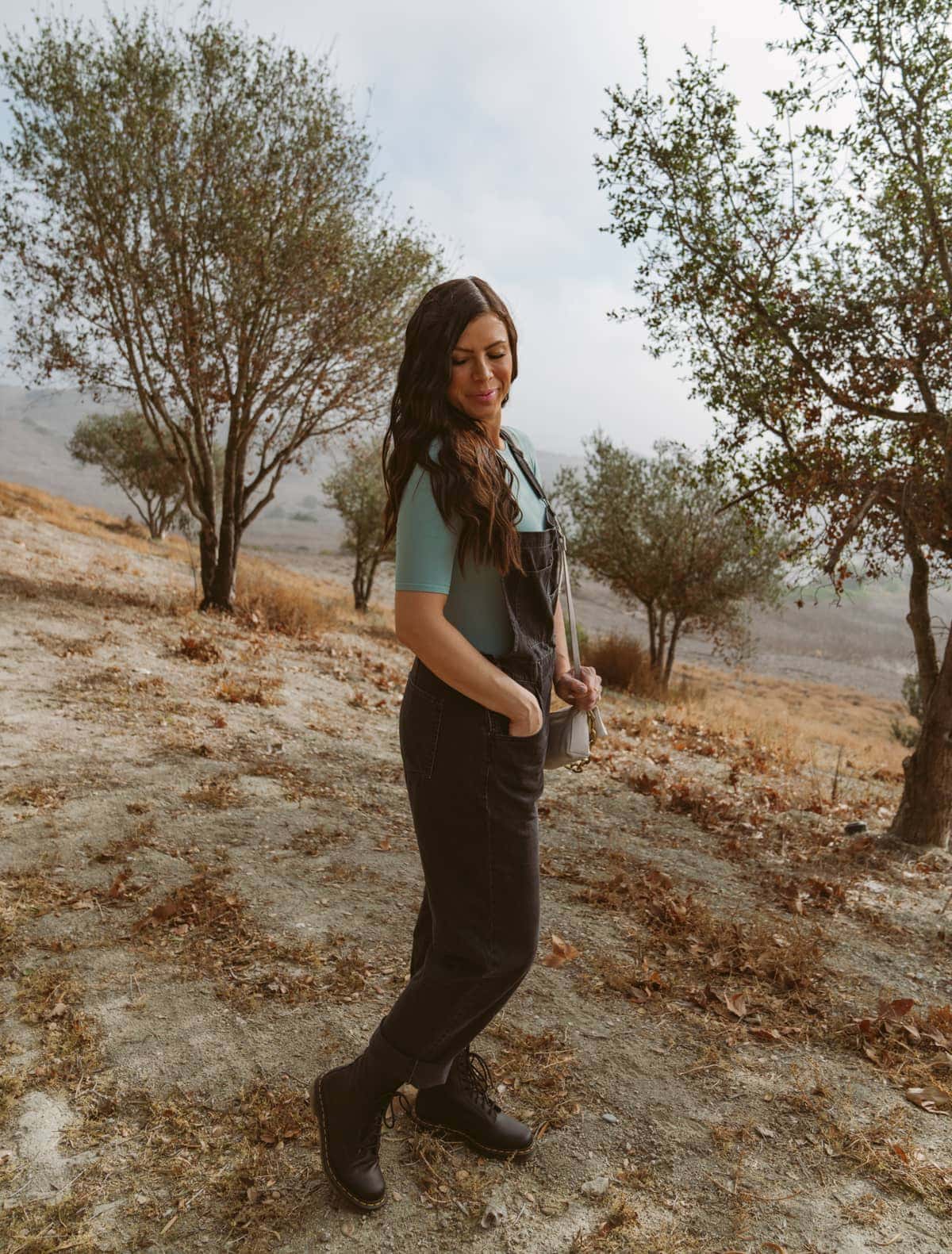 Favorite heat protectant spray
Don't forget to use a heat protectant when using this beach waves hair tool, or any hair tool for that matter! This is a super important step to keep your hair healthy and shiny while using heat. My favorite aerosol protector is this smoothing and 450 degree heat protectant spray!
I LOVE that this protectant gives smooth, shiny, frizz-free results as if I just had a keratin treatment. It works great on all hair textures but will be a miracle worker for wavy & curly hair!
This spray has a ton of good reviews and is just $32!
Favorite way to get beach waves
I've used more expensive deep wavers, but I've been SO happy with the Hairitage deep waver – this is for sure my favorite beach waves hair tool I've tried. Grab yours today and get effortless beach waves all year round for under $40!