I know we're already getting bombarded with pumpkins and Christmas trees in some stores but you guys – it's like a million degrees still where we live. IT'S STILL AUGUST for crying out loud! And we'll be in tees and flip flops for a good 2-3 more months around here, and if you will be for a little while too then you might just want to grab some of these smokin hot sandal deals while they're here today and may be gone tomorrow!!!
Tory Burch Sandals
I can't tell you how many times people have begged me to find a discount on Tory Burch Miller flip flops and YOU GUYS – this one is SUPER good!!!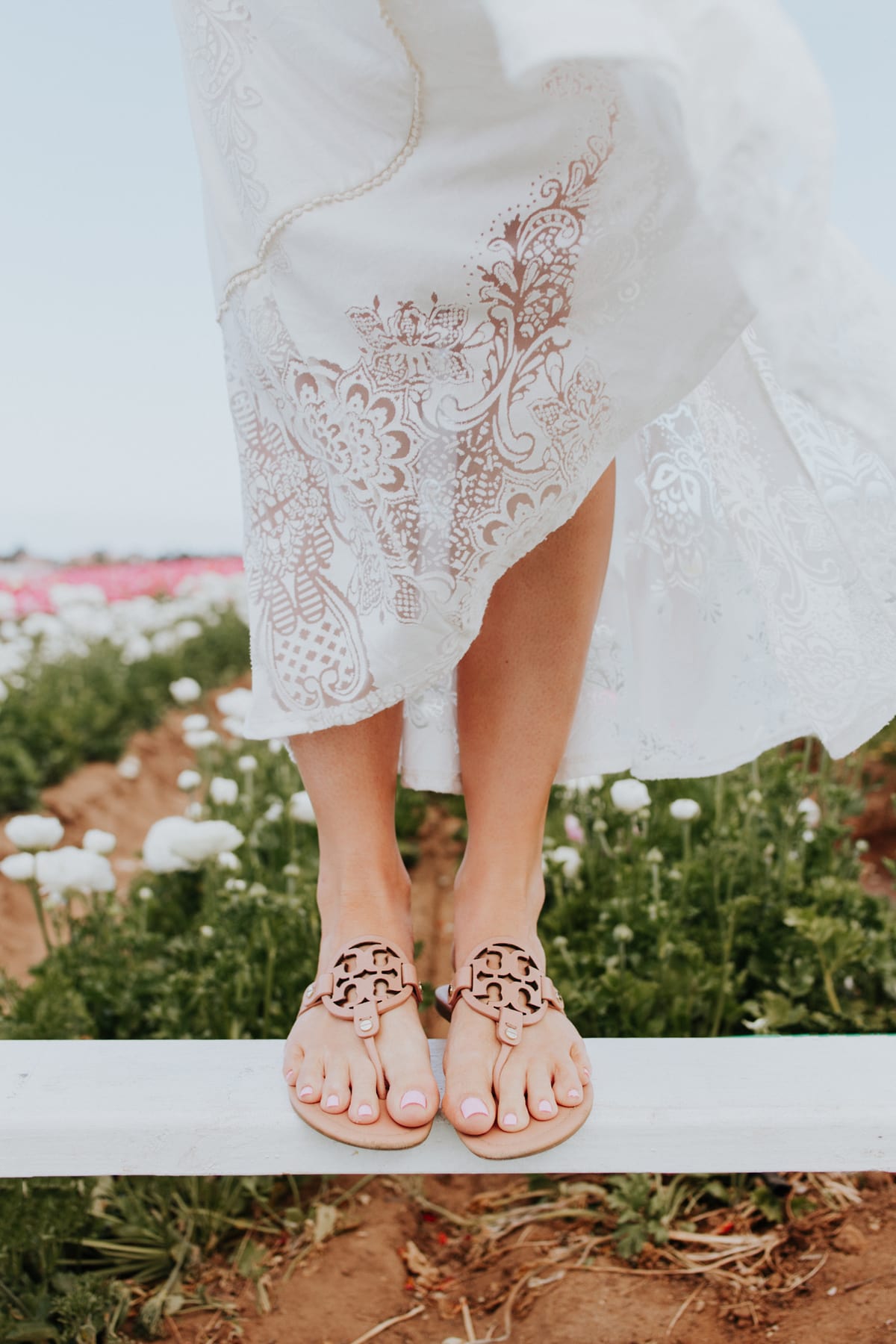 Right now you can get 4 different Tory Burch Miller sandals for a steal and they are all so cute!! Get the silver, red, & floral all for 30% off!! Or you can get the nude for 25% off! No clue how long the deal will last on these, so take advantage while you can!
Havaianas
I've had my pair of Havaianas for FOUR YEARS and they still look and act brand new. They're crazy comfy even from the first wear, no break-in necessary, and my favorite part is they wash all the sand off like butter and they're completely waterproof for walking on rocky beaches or down a hot beach or around a splish splashy pool.
Seriously these are one of my absolute summer essentials and I promise you will love them too!!!! Get these Hibiscus Havaianas sandals on sale for 25% off today!!!
Greece Slides
These Greece slide sandals are an amazing dupe of the Hermes Oran and I am completely OBSESSED with them and the under $65 sale price (reg $89) that's going on right now!! So. Much. Yes. Love cutouts on these cute sandals and that they can easily be dressed up or down AND the yummy, stretchy leather is comfy as can be from the very first wear! Get the silver and blush colors for 30% off!!
I really don't know how long any of these sales will stick around or be in stock. I wouldn't be surprised if you guys sell some of them out as soon as we spread the word so HURRY if you've had your eye on any of these pairs because I promise they'll go fast!