You know how much I absolutely LOVE Honest Diapers, and during Amazon Prime Day, they're usually at a SUPER LOW PRICE. Are they worth buying over other diapers? YES. Am I freaking out and stocking up? YES I AM!! Keep reading for all the details and learn more about why I love these diapers from The Honest Company!
In a hurry? Go straight to the deal below!
Sometimes our hottest deals sell out REALLY fast, so if you want to be in the know and find out FIRST, you can join our bestie group text! And don't worry, I'll only send you the VERY hottest deals that have the highest sell out risk – PROMISE. To join the list, text DEALS to 949-506-2558
Not an Amazon Prime Member?
If you haven't joined myself and a bazillion other people who are addicted to Amazon Prime, you can try it FREE for 30 days here! If you're a student, Prime Student is a discounted membership option for college students, with a six-month trial and just $7.49 a month after — half off! Qualify for government assistance? You can get a free 30-day trial here, plus a discounted membership option. Also, if you happen to be a business owner, you can get an Amazon business account here.
Honest Diapers deal details
I'm so excited that you can get Honest Diapers for up to 36% off! It's such great time to stock up on these super high-quality diapers.
You can also take advantage of these super great deals:
Where to buy your Honest Diapers
There are a few stores that carry these Diapers, but Amazon is my very favorite place to buy them! Not only do I not have to leave my couch to get them on my doorstep, but in all my years of searching, Amazon has always had the BEST deals on these diapers, hands down.
Amazon is ESPECIALLY the place to buy if you have a Prime membership to take advantage of their free + fast shipping!
Why do I trust them?
I really truly do trust the new Honest Company diapers more than any other because they've given me the very least amount of leaks and blowouts of all the diapers we've ever tried, allowing us to get out and do life without stressing about wardrobe changes for baby OR me.
What else makes these diapers different than other brands? They are:
Non-toxic and hypoallergenic, made with plant-based materials.
SO dang cute. How many diapers can you say that about?
They are literally engineered to be leakproof and blowout conscious, so it's not just my experience.
I also love that The Honest Company Diapers have a blue line indicator so you can tell when the diaper is wet!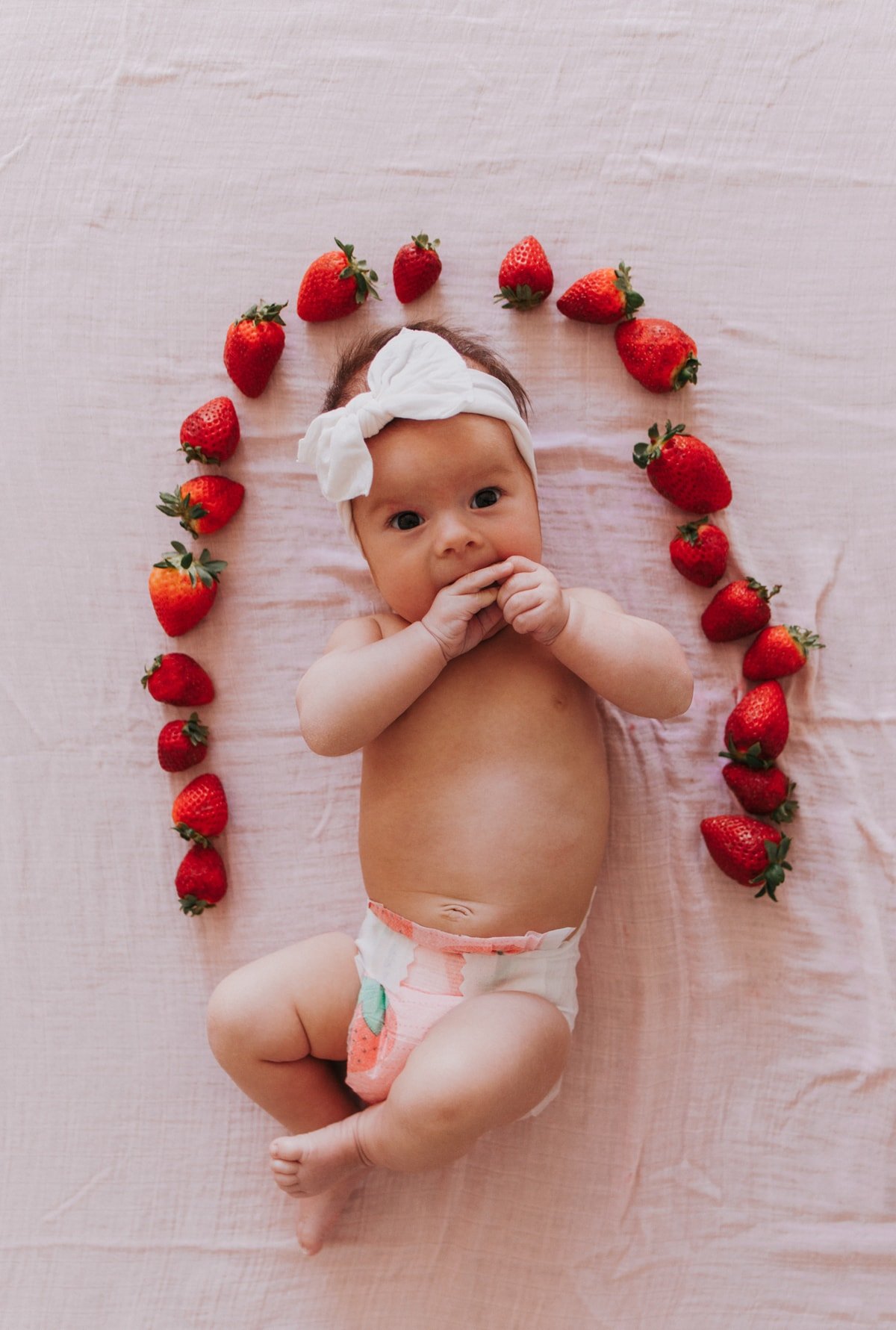 I used to talk smack about them because I didn't think Honest Diapers were worth it. But I ate my words when I had Millie because I tried their new version and EVERY OTHER BRAND I could get my hands on, and their newer ones are for real THE BEST.
Again, not only cute, but THE most absorbent, leakproof, and blowout proof of ALL the diapers I tried on my baby.
Save BIG!
I rarely see these diapers priced this low, and they usually sell out way before the end of the day, so RUN because if there's one thing I know from more than eight years of deal hunting, diaper deals disappear FAST!!!!
Get Honest diapers for up to 36% off here!!
MORE Amazon Prime Deals
TOP TRENDING Amazon Prime Day Deals
BEST of BEAUTY on Amazon Prime Day!
UPDATED: The best Amazon Prime Day BABY deals!
Craziest Amazon Prime Day HOME deals!
BETTER than Prime Day Traeger grill deal!
The BEST Women's Fashion deals of Amazon Prime Day!!!
Best deal EVER on Amazon Echo for prime day!
The BEST tech deals on Amazon Prime Day!
Amazon Prime Day kids toys at amazing prices!
HOT Disney deals for Amazon Prime Day!
Prime Day deals on my favorite Amazon leggings
HOT Amazon Prime Day deal on our FAVORITE pajamas!
20 HOTTEST Prime Day deals on women's accessories!!
Nugget ice maker 26% OFF for Prime Day!
BEST Amazon Prime Day swimsuits starting at $23!
The BEST kindle sale of the year!!!
HOT! Crazy good Levi's jeans sale for Prime Day!
The best biker shorts on sale, thanks to Amazon Prime Day!!!
Amazon Prime Day snacks with STOCK UP PRICES!!
$110 OFF the BEST electric toothbrush I've ever used!
HOT deal on the BEST men's electric shaver ever!!
HOT! Honest Diapers on sale – high sell out risk!
Amazon Prime Day SUNSCREEN deal!
Rating Shine Cosmetics' best makeup dupes, a HOT DEAL + an extra 10% off code
My favorite Always Pan & Perfect Pot 20% OFF!!
The BEST fake plants, ALL on sale for Amazon Prime Day!
Biossance on sale for Prime Day!
These Amazon slippers = UGG look-a-likes + they're on major sale for Prime Day!
TODAY ONLY! KitchenAid Mixer 35% OFF + my fave recipes
Clean Simple Eats guide & exclusive discount!!
The CUTEST Amazon Prime Day dresses on sale!
The collagen I swear by is $20 off today!
Top Amazon Prime Day GAMES to add to your cart