Quick Version: Get the Traeger Pro Series 22 Pellet Grill & Smoker for 17% off HERE!
It's pretty rare when a Traeger grill deal shows up – but when we find one, we let you know ASAP!!! This is the BEST Traeger deal you'll find right now and I'm so excited that you can take advantage of it just in time for summer BBQs.
Keep reading for all the details and for the BEST price you'll find on the Traeger smoker. The Traeger grill is something that everyone in my family is absolutely obsessed with, and I'm certain you will be, too!
In a hurry? Go straight to the deal below!

Traeger grill deal details
Right now you can get the Traeger Pro Series 22 Pellet Grill & Smoker for $499.95! The retail value of this deal is $599.95, so you're getting this for 17% off retail value and $100 OFF!! AMAZING value for something you'll use and love for years and years.
What can you cook with a Traeger grill?
The short answer: EVERYTHING.
A fun, little-known fact is that Traeger grills come with a convection fan! So you can grill things you'd normally dream up on a grill like steaks, chicken, ribs, roast, pulled pork, but you can also bake some really delicious things like cakes and cookies and anything you'd normally want to put inside your oven at home.
The Traeger guys say, "if you can cook it in your oven, you can cook it in the Traeger." This REALLY comes in handy during summer months when you don't want to heat up your house (or even just your kitchen!) by turning the oven on, or during the holidays when your oven is full!! Throw it in the Traeger instead!
Is the Traeger grill easy to use?
YES! I feel like the Traeger is ridiculously easy to use, and especially with the digital thermometer. Instead of having to worry constantly whether your smoker is hot enough or not too hot, it gives you a read that helps you perfectly track the temperature of whatever you're cooking to make sure it turns out just how you want it.
I started out with some super simple recipes when we first got ours, and gradually worked my way into some that were a little more complex and required several hours of having the Traeger on. But really, it's been super simple to figure out in my opinion. Easier than grilling.
Traeger turkey
The last several years, whether we had Thanksgiving at my parents house or at our house, my brother-in-law or Neil have made a Traeger turkey and I promise once you go Traeger turkey, you'll never go back! The juiciness is UNMATCHED and it literally never tastes dry. This kit is what Neil used twice last year, and again this year, and it makes the whole process extremely easy and fail-proof. It includes the pellets and brine and everything you need, and here's the recipe he uses!
Best Traeger recipes for beginners
One of my favorite things that I started out with making on our Traeger Grill: meatloaf! It adds the yummiest little bit of smokey flavor.
Another super-easy way to use the Traeger? Wood-fired pizzas like BBQ chicken pizza! And their smoked pork tenderloin is another recipe I've had easy success with in the past.
I also LOVE cooking from my friend Susie's blog Hey Grill Hey. She has absolutely delicious recipes with very easy-to-follow instructions and none of her recipes have ever let me down.
My mom (who you know is MY FAVORITE go-to source for recipes) has a few absolutely delicious Traeger recipes you should definitely try out, too, once you get your Traeger.
Grilled Chicken & Peach Salad
This Grilled Chicken and Peach Salad with Caramelized BBQ Sauce is to die for, inspired by a fave local restaurant of mine, Eat Chow, that's listed in my Orange County Guide.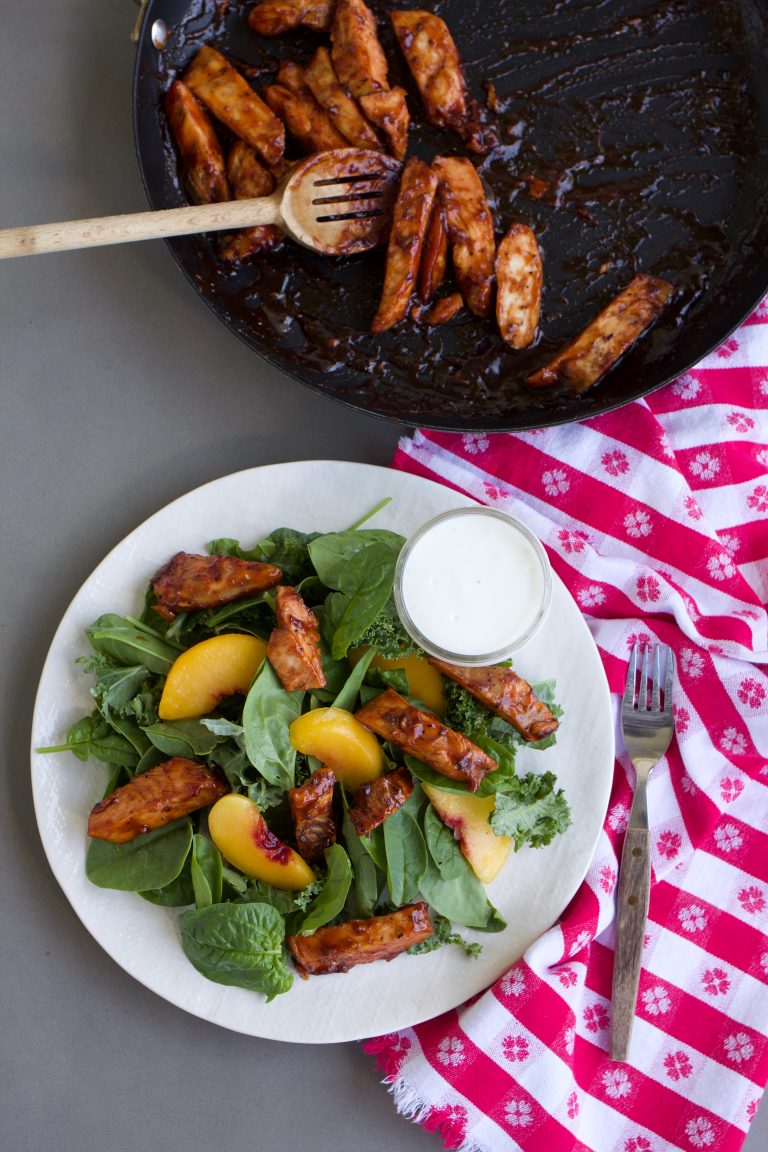 Smoked Green Chile Mac & Cheese
Her Smoked Green Chile Mac & Cheese is also totally mouth-watering and I've heard back from SEVERAL friends that they've made and taken this to parties with rave reviews from all who tried it.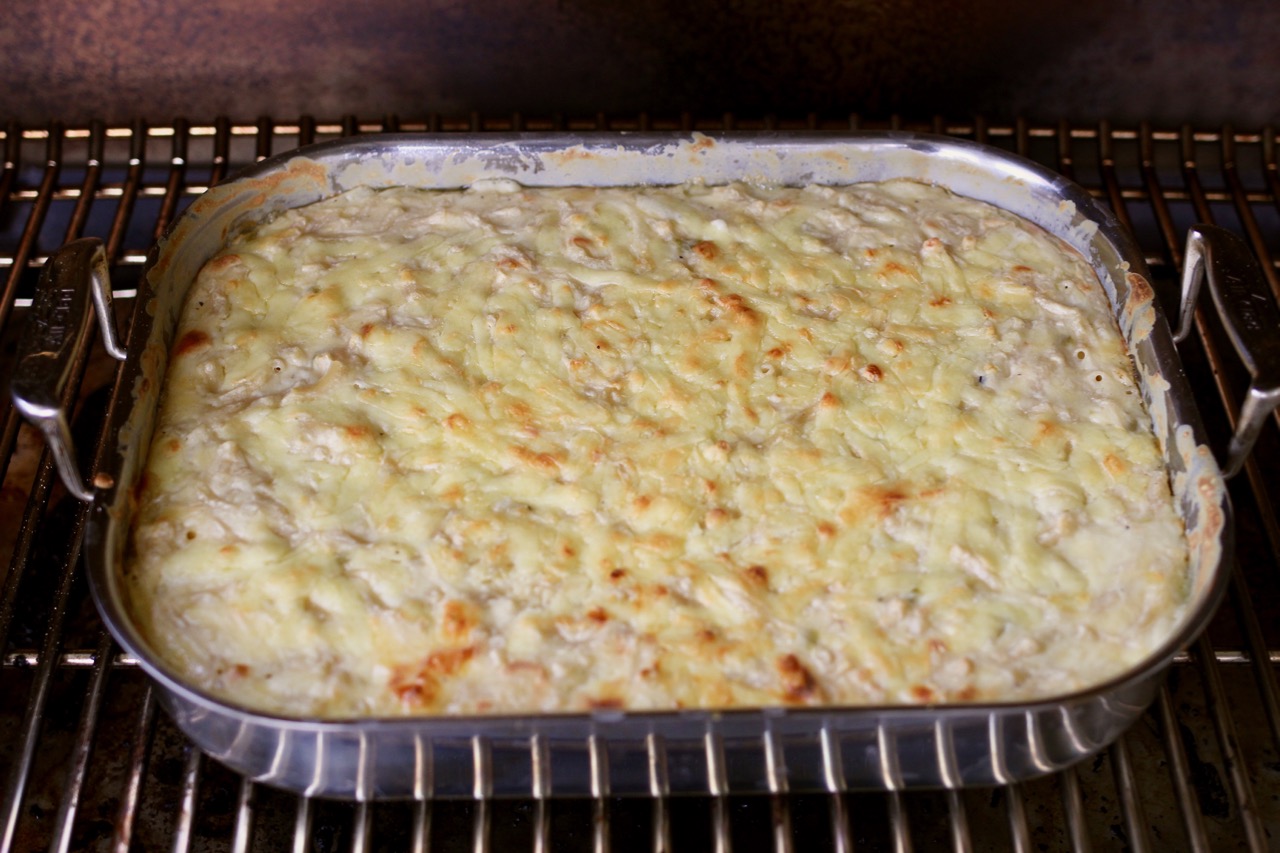 Tacos Al Pastor
And lastly, my mom's Tacos Al Pastor are so unbelievably delicious, it's making my mouth water to even think about them! Grilling both the pork tenderloin AND the pineapple on a Traeger just takes these to a whole new level of yumminess.
High sell-out risk!
This 17% OFF Traeger deal is SO good, I won't be surprised if they sell out of it super fast. So if you've been wanting a Traeger, or need the perfect gift for someone that loves to cook, don't wait! You'll be SO grateful that you invested in this – and you'll be SO proud that you got it at such an amazing price. This Traeger deal is smoking hot and I'm positive it won't last long!