IT'S HERE! It's officially Day 2 of Amazon Prime Day and the deals are up and running. I'm SO excited about all the deals I'm seeing already!! I've spent the past SEVERAL years covering this sale top to bottom, upwards, downwards, backward, forward – and after lots of research and searching, I'm here to tell you what items I think are MOST LIKELY to sell out FIRST in 2021, and what you should get as fast as you can today!
My team and I will be here to help by giving you the most all-inclusive guides for Amazon's best sale of the year, all day, starting with this: your BUY FIRST list!
Why do I need this list for Prime Day?
The very best and very trickiest part about Amazon Prime Day deals is that there are so many people shopping for the same thing! Things do sell out because the prices are that good.
We rounded up all the items that we think pose the very highest sell out risk that will give you the most FOMO if they were on your shopping list. These are the top 15 things we're seeing so far that you should buy very first before they have a chance to sell out!
Not an Amazon Prime Member?
If you haven't joined myself and a bazillion other people who are addicted to Amazon Prime, you can try it free for 30 days! Also, if you happen to be a business owner, you can get an Amazon business account here.
Pebble Ice Machine – a SUPER high sellout risk!
I'm absolutely, completely, totally OBSESSED and in love with my nugget ice maker and it's definitely one you'll want to make sure you grab first today! With a sale price of $449 (reg $549) and the nation-wide obsession of pebble ice, it's sure to sell out super quick!
It's a bit of an investment, yes, but ALL of the other built-in model nugget ice makers that I've ever looked into buying were literally thousands of dollars, not in the hundreds.
Our nugget ice maker is not only MY favorite but Neil's and my girls, too! We even have neighbors and friends who drop by just for a cup of nugget ice. Best purchase ever!! I've blogged about it in an earlier kitchen reveal, a gift guide, and in my third trimester pregnancy favorites post.
Plus, the newest one (pictured here) comes with a FILTER! Instead of having to refill this over and over, the filter keeps your ice coming for days and even with 5 people frequenting this pebble ice maker, we only have to fill up the water filter a couple times a week.
Air Fryer
If you know me, you know my air fryer OBSESSION. Honestly, we kinda thought air fryers were pointless before trying one. Like, do we really need ANOTHER appliance that takes up space in the kitchen? One word: YES!
This thing reheats, crunchifies, melts, bakes, and (duh) air fries! It's pretty much amazing and we don't want to cook without it anymore. We even use it to make our very favorite Cauliflower Gnocchi from Trader Joe's.
The best part? You can get our favorite Air Fryer today for ONLY $99.99 (reg $119.99)! Such an amazing deal and totally one that will sell out quick!
Instant Pot
If you don't already own an Instant Pot, it's a pressure cooker! So you can make crockpot type dishes but in a fraction of the time! Think an 8-hour slow cooker recipe in 35 minutes instead. Perfected mashed potatoes in 20 minutes. Chicken breasts from frozen to perfection in 12 minutes.
I use my Instant Pot seriously at least 2-3 times a week now. It also works as a rice cooker, steamer, you can make soup or sauté meats… Seriously, this thing does it all! Every single one of my friends who have bought the Instant Pot has come to me after and said, "why did I wait so long?!"
Right now during Amazon Prime Day, you can get up to 50% off Instant Pot!
INSTANT POT PRIME DAY DEALS:
Apple Watch
Tons of people ask what the advantage is to having an Apple Watch if you already have an iPhone. This is a super valid question, but it's kind of like that old apples and oranges argument. Both are fruit, but totally different!
On the Apple Watch, you can answer phone calls, track your steps, upload music, plus I LOVE the convenience of it on my wrist. No more digging for your phone in your purse!! For more reasons why I love my Apple Watch, take a look at this post!
Apple Watches are always one of Prime Day's most sought after items – I know they are going to go FAST! Grab one for 13% off and save $30 during Amazon Prime Day!
Sometimes our hottest deals sell out REALLY fast, so if you want to be in the know and find out FIRST, you can join our bestie group text! And don't worry, I'll only send you the VERY hottest deals that have the highest sell out risk – PROMISE. To join the list, text DEALS to 949-506-2558
Apple AirPods
There's a reason I've included AirPods in multiple gift guides, because you basically can't go wrong with buying a pair for someone or for yourself.
Apple AirPods are a must for me! If I have downtime waiting for an appointment, or getting my nails done, I like to pop these in and listen to podcasts, church talks, or audiobooks. You really can't beat the crisp sound!
SO excited that you can snag these today for ONLY $159.98, a whopping $39 savings!!! AirPods are super hard to find a deal on, so this is a steal! You can also grab the Apple AirPods Pro for 24% off!
Sidenote: I also really love these silicone cases to easily differentiate between mine and Neil's AirPods.
Vacuums
Dyson Cordless Vacuum
This Dyson Cordless vacuum is the EASIEST and most convenient tool in my house. You can carry it everywhere, and it makes vacuuming a cinch. I know the reservation with cord-free vacuums is the power; will it work as well as my traditional vacuum? The answer is a resounding YES!! I am so impressed with how powerful this lightweight vacuum is.
The cleaning head is designed for all surfaces, it converts to handheld, AND it boasts a HEPA filtration system.
And maybe the best thing about it? The current Amazon Prime Day price! You can get this Dyson vacuum for ONLY $699 today (reg $753.99)!!!
MOOSOO Vacuum
This MOOSOO vacuum is seriously the greatest dupe on the market for the Dyson vacuum. And it's a fraction of the price!
In researching this totally amazing and under the radar vacuum, I discovered that it has earned thousands and thousands of really amazing, super positive four and five-star reviews. People really love this vacuum and after giving it a whirl, I do, too!
If you aren't quite ready to take the plunge on the Dyson, THIS is the next best choice! For only $99.99 (reg $189.99) during Amazon Prime Day, it's a no-brainer!
iRobot Roomba Vacuum
I'm SUPER excited about this iRobot Roomba vacuum deal since it's one of the my favorite home items that I use over and over again. If you've been searching for a super good deal on a robot vac, THIS IS IT!
We absolutely love using robotic vacuums just to help keep our floors clean all the time! It is such a useful little household helper. You can schedule it to run each day, or just press CLEAN and it will automatically get to work!
This vacuum is especially great for a family with dogs, small babies who crawl around on the floor, or elderly family members who hate vacuuming – really, anyone!
Today during Amazon Prime Day, you can get this iRobot Roomba 692 Robot Vacuum-Wi-Fi Connectivity for 33% off! That means you're getting it for only $199.99 (reg $299.99)! This vacuum is super hard to find on sale, so this is a killer deal!
Frame TV
These frame TVs are wildly popular because you can display art when you're not using the TV! Geeeenius.
I was dying to get one for years, and finally decided to take the plunge during the amazing Amazon Prime Day deal last year! BEST. DECISION. EVER. (Well at least of all my amazon decisions I've ever made – and that's saying a LOT!) We have absolutely LOVED it, and I love how it makes our living room feel when the TV is off. It's so pretty!
Right now during the Amazon Prime Day, you can snag this TV for $1,597.99 (reg $1,999.99)!! And if you need the 32″ (like I did when I just placed my order!) you can get that size for the prime day 20% off deal HERE.
Maxi-Cosi Magellan XP Car Seat
If you're looking to only buy ONE car seat for the rest of your life, look no further than the MAXI-COSI Magellan XP Convertible Car Seat! It's 30% off today and transforms from a rear-facing seat for a baby, to a toddler forward-facing seat, AND to a booster for your big kid!
We LOVE Maxi-Cosi seats because they're SUPER comfortable (my kids all fall asleep better in this than any other convertible car seat), and they come with covers that are fully MACHINE WASHABLE! So any gross spills or leaks or disasters can just go straight into the washer, AND the dryer.
You can get this Maxi Cosi car seat for just $245 (reg $349.99) right now!
Sometimes our hottest deals sell out REALLY fast, so if you want to be in the know and find out FIRST, you can join our bestie group text! And don't worry, I'll only send you the VERY hottest deals that have the highest sell out risk – PROMISE. To join the list, text DEALS to 949-506-2558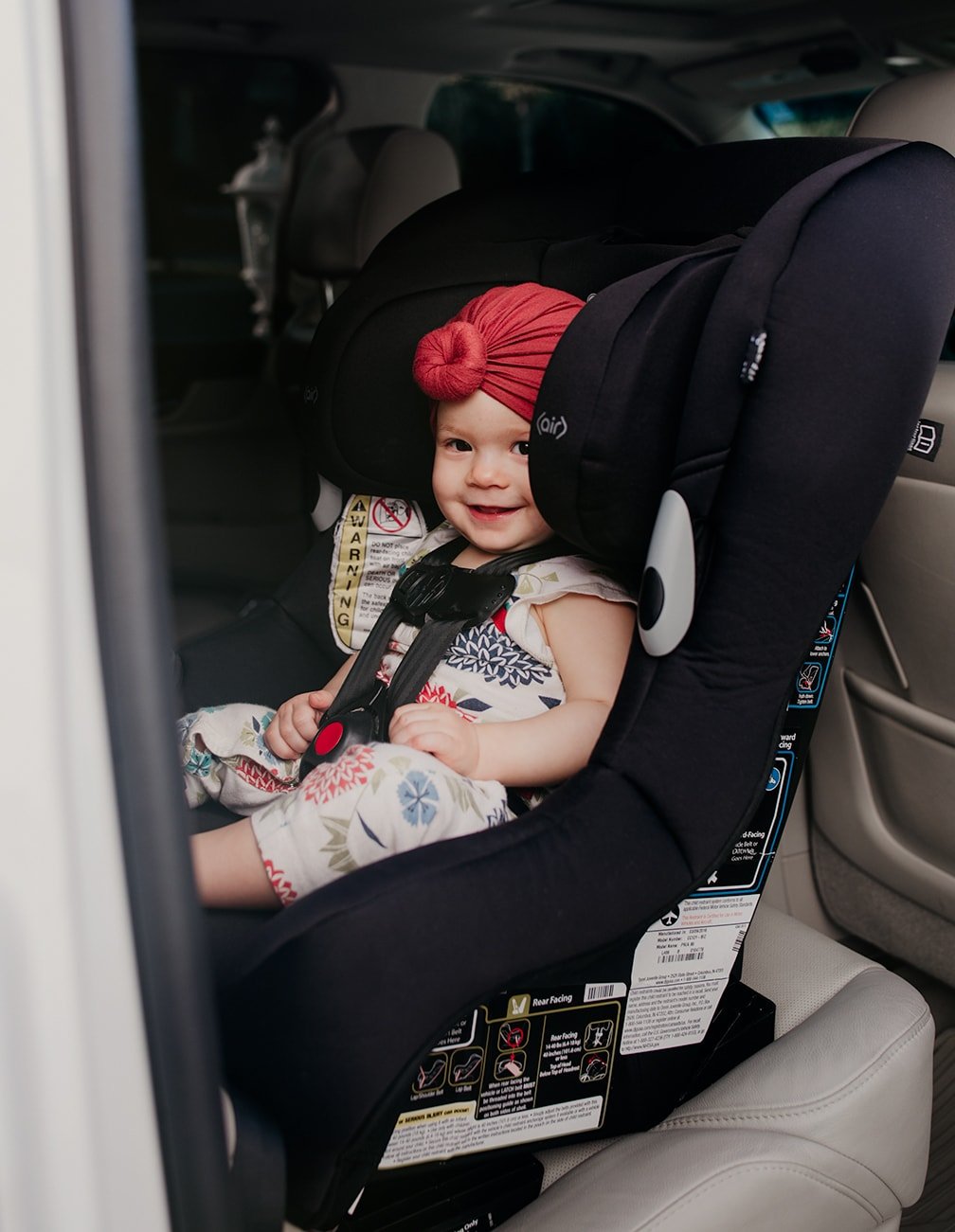 Ray-Ban Sunglasses
The ultimate classic in sunglasses is a Ray-Ban aviator, am I right?! They'll just never go out of style!
I really, really love these sunnies because they're so lightweight, and you can wear them all day without getting a headache. Plus, they're one of my favorite closet staples, too, because you can wear them with your dressiest outfits, or running errands in yoga pants and a tee!
These are usually really hard to find on sale and in stock, so grab these soon while they are ONLY $161 (reg. $211) for Amazon Prime Day!
These round retro sunglasses is one of Ray-Ban's newest, cutest, and smartest styles from Ray-Ban. They are so cool because the lenses change and get darker or lighter with sun exposure so you're getting the perfect amount of coverage. The lighter and brighter it is outside, the darker the lenses get and vice versa. No more taking on and off sunglasses with changing sun conditions, dashing inside for a quick errand, or hopping into a car. How awesome is that? I love that they're also stylish, and super highly rated. So fun to give this brand new style a whirl and I give them a full 10/10.
Right now, you can get these round retro sunglasses for ONLY $161 (reg. $204) for Amazon Prime Day!
ELEMIS
Mint Arrow besties know… when you see that ELEMIS is on sale, it's time to STOCK. UP!! ELEMIS always sells out super fast, so make sure this is one of the first things you add to your Amazon Prime Day cart!!
Today, you can get the ELEMIS Pro-Collagen Marine Cream (the moisturizing cream I've had the most empties of in my lifetime!) for $83.20 (reg $128)!! That's 35% OFF. You can also snag the ELEMIS Pro-Collagen Cleansing Balm for $41.60 (reg $64) I can't say enough about this skin care line, so without repeating myself too much I'll just say GET. IT. You won't regret it!
Honest Diaper
I really truly do trust the new Honest Company diapers more than any other because they've given me the very least amount of leaks and blowouts of all the diapers we've ever tried, allowing us to get out and do life without stressing about wardrobe changes for baby OR me.
What else makes Honest Diapers different than your usual diaper? They are:
Non-toxic and hypoallergenic, made with plant-based materials.
SO dang cute. How many diapers can you say that about?
They are literally engineered to be leakproof and blowout conscious, so it's not just my experience.
I also love that The Honest Company Diapers have a blue line indicator so you can tell when the diaper is wet!
Get these diapers today for $20.79 (reg 25.99) at checkout!
CRZ Yoga Leggings
THE BEST LULULEMON LOOKALIKES ON THE MARKET, NO QUESTION.
These breathable, luxury, naked-feeling, high-waisted yoga pants are THE DREAMIEST. Plus, they have pockets!!!
They are not quite as breathable as the Lululemon pants that inspired them (the focus of these Amazon leggings seems to be more on the compression side versus the breathable side) but that said, I really REALLY love them.
Over 1000 perfect or nearly perfect reviews of these high-waisted pants don't lie. The compression sucks everything in, but not in an uncomfortable way. So you can lounge in these pants just as easily as you can workout in them.
While they are very soft, they're not quite as buttery soft as my Lululemons – BUT, if you're wanting a legging super duper close to Lulus without spending almost $100, THESE are the best option out there!!
These leggings ring in at just $28 versus the $98 you'll spend on the Lululemon Align. *Adds to cart IMMEDIATELY*
Pureology Shampoo & Conditioner
Pureology Hydrate Shampoo & Conditioner is 30% off for Amazon Prime Day, and I have a feeling this deal will go QUICK. This sulfate-free shampoo & conditioner hydrates without weighing your hair down, resulting in healthy, bouncy hair that smells like a DREAM! You can also get this Pureology Leave-In Conditioner for 30% off too!
Anastasia Brow Wiz
This Anastasia Brow Wiz might be my oldest favorite product. I've used it for at least 100 years and ALWAYS have it in my makeup drawer. The color taupe literally matches almost everyone's hair and I use it when my hair is blonde or brown! Today this iconic brow pencil is only $16.10 (30% off the usual $231!!)
Someone go buy this
Remember, these are what we're seeing so far to be the HOTTEST Amazon Prime Day 2021 deals, with the BIGGEST chance of selling out!! Buy these items FIRST while they are still in stock.
Keep checking back here all day today and tomorrow for all the best deals and sales of Amazon Prime Day so you can shop smarter, not harder!