It's just not Amazon Prime Day if we don't talk beauty deals! As always, Amazon is delivering big time with beauty discounts that are way too good to pass up. No joke, some of these discounts are up to 50% off. It's madness! We've definitely got a few hot items you'll want to use that 1-click button for, including a killer deal on the cult favorite San Tropez bronzing mousse, a few sparkling deals for your pearly whites, and a couple styling tools you'll love! This year's Amazon Prime Day beauty deals are going to blow your mind!
Not a Prime Member?
Remember that these deals are only available with an Amazon Prime membership. Don't worry if you don't have one yet, you can sign up free for 30 days! Read about all the reasons I love Amazon Prime (and think you will too) here!
San Tropez Bronzing Mousse
San Tropez Tan Bronzing Mousse is my secret to bronze skin in between spray tans! I'm convinced that the mousse formulation is key: it's SO easy to rub in and literally streak free! Don't forget the tanning mitt to go with it, it really takes the guess work out of the whole self tan experience. Buy it now for $29.40 (reg $42) and I promise you, this deal WON'T last!
Elemis Pro-Collagen Marine Cream
If you missed our amazing Elemis deal with QVC, for Amazon Prime Day you can get the Elemis Pro-Collagen Marine Cream for $89.60! This is an even lower price point to jump into Elemis than the QVC deal so it's a good place to start for someone who's really trying to stick to a budget. I can't say enough about this skin care line, so without repeating myself too much I'll just say GET.IT, you won't regret it!
BaByliss Pro Nano Titanium Straightener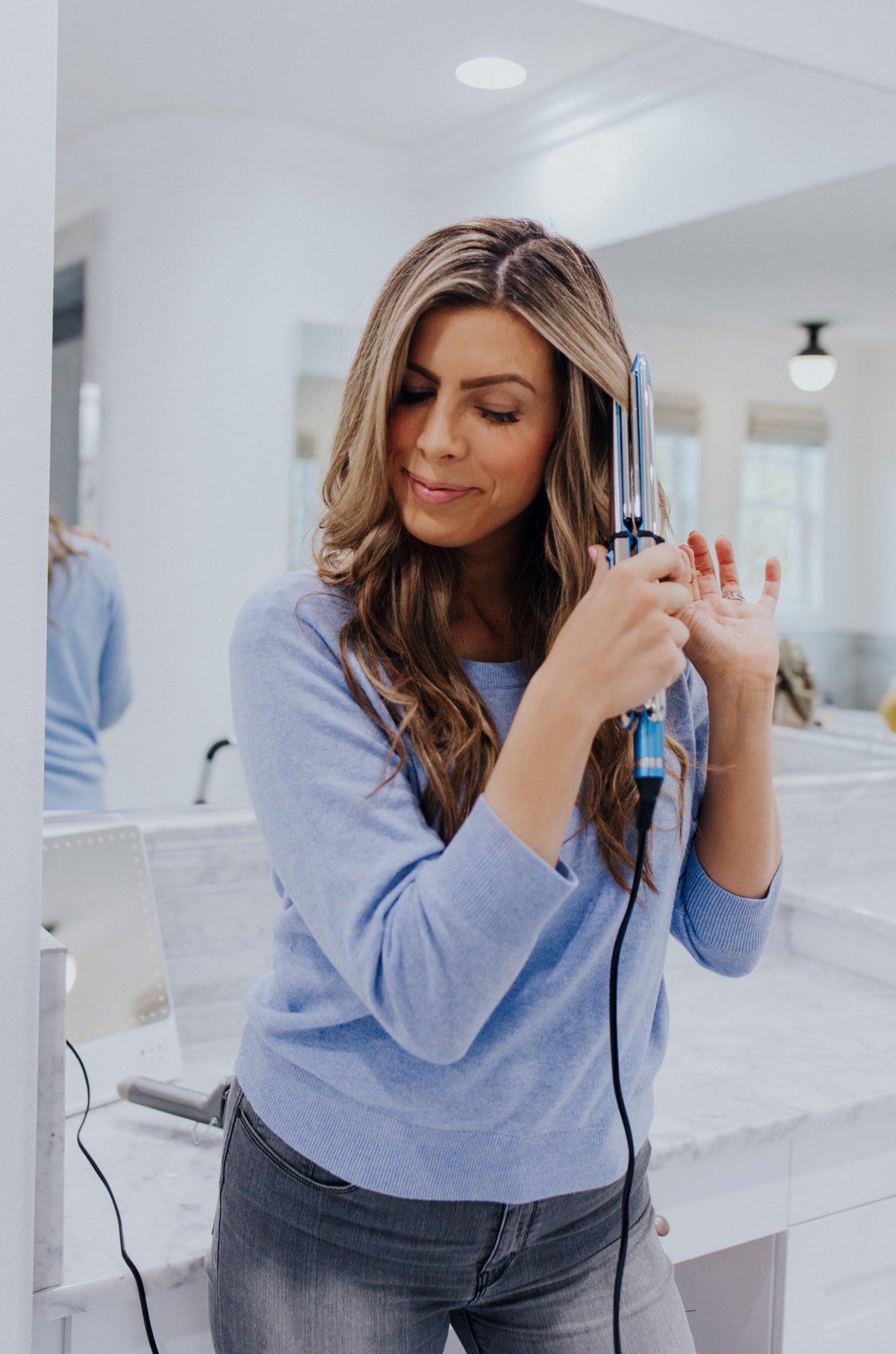 Right now the BaByliss PRO Nano Titanium Digital Straightening Iron is 35% off, so it's only $83.99 at checkout (reg $129!). I absolutely LOVE my BaByliss flat iron – it works better than any other I've tried and I love that the temperature is adjustable! The thin titanium plates are known to leave your hair so soft and silky and this flat iron has one of the best reputations on the market by far.
Stila Waterproof Liquid Liner
The stila Stay All Day Waterproof Liquid Liner is incredibly easy to apply and won't budge ALL DAY. The thin, marker-like applicator is the least daunting liquid liner we've tried, and will make your eyeliner look pro-inspired every day!
Wet Brush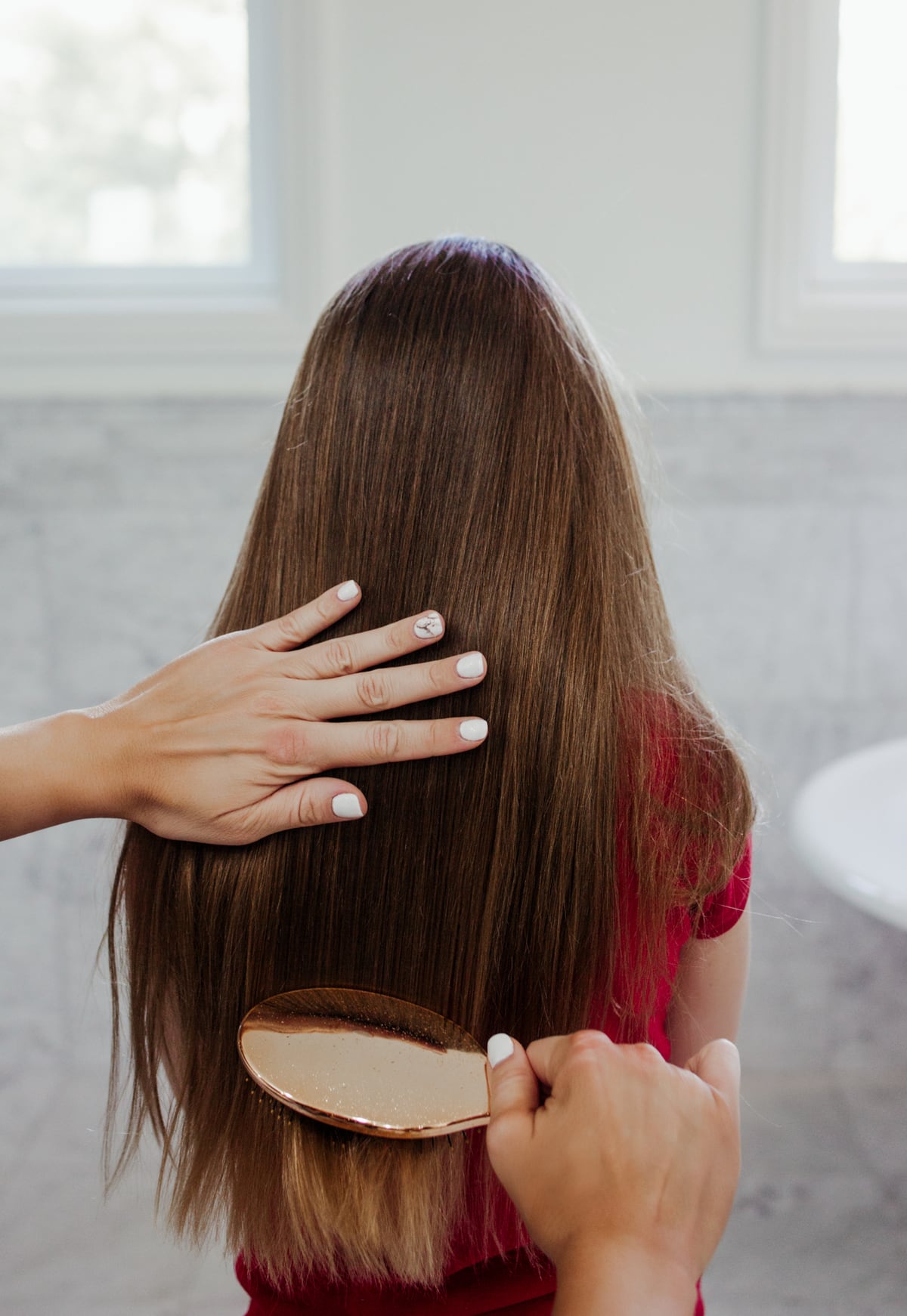 If you haven't tried the Wet Brush yet, PLEASE take this opportunity to do so! You will be amazed at how this brushes through the gnarliest of tangles, resulting in smooth hair every time. And when you try it on your kids, the will BEG for this brush because it takes the tears out of hair brushing! You can see me use it here on Anabelle! It's kinda like magic but we don't ask questions because we don't want to jinx it haha.
And today you can get it for $11 for TWO. That's like stealing it's so cheap!
Pureology Hydrate Conditioner
Pureology Hydrate Conditioner is 30% off for Amazon Prime Day, and I have a feeling this deal will go QUICK. This sulfate-free conditioner hydrates without hair weighing down, resulting in healthy, bouncy hair that smells like a DREAM!
Honest Makeup Remover Wipes
Honest Beauty Makeup Remover Wipes remind me to "Girl, wash your face," even after super long days! I love that they are so portable and CLEAN. I trust these to go the long haul for me; cleansing & moisturizing when I just can't get to the sink!
BaBylissPRO Hair Dryer
BaBylissPRO Porcelain Ceramic Carrera2 Dryer dries hair QUICK and delivers a super shiny 'do. This blow dryer utilizes negative ions to break up water in order to dry hair in less time. I own this one (keep it at my mom's in Utah for all my travels there) and LOVE IT.
Burt's Bees Toothpaste
The Burt's Bees Toothpaste Purely White is flavored with essential oils and cleans teeth without all the harsh chemicals! If you're looking for a fluoride-free option, the Amazon Prime Day deal gives your THREE tubes of this natural toothpaste for under $10! And lucky for us, they included my favorite Clean and Fresh Fluoride toothpaste in the deal too!
stila huge extreme mascara
Can a cruelty and paraben free, non-toxic mascara still deliver on the volume we crave for our lashes?! YES! stila HUGE Extreme Lash Mascara is formulated with a triple-black hue, making it the darkest mascara on the market to deliver the thickest, boldest lashes.
Olaplex Hair Perfector
Olaplex Hair Perfector No 3 Repairing Treatment repairs extreme damage with it's concentrated formula and patented technology. Technology for hair, you ask? YES. It will bond your fried strands together with active ingredients that only its brand's professional salon items can boast. It was also my top rec in my fave shampoo and conditioner blog post!
Grande Cosmetics Brow Serum
We've been concentrating on our lashes so long that we've forgotten to work on our brows! Grande Cosmetics Brow Enhancing Serum to the rescue! This award winning serum promotes brow hair growth for thicker and fuller brows in 6-8 weeks. Dermatologist and ophthalmologist recommended, this serum is UNDER $50 for Prime Day only!
OPI Top Coat
There's nothing worse than painting your nails at home only to have them chip a day later! Enter: OPI Nail Laquer Top Coat. This seals in the color to maintain the true hue and prevent chipping.
Nexxus Shampoo & Conditioner
Let's hear it from all my fellow dry-haired friends out there! This is a HUGE deal for MASSIVE bottles of Nexxus Therappe Humectress Shampoo and Conditioner! This shampoo and conditioner locks in color and provides lasting moisture while utilizing ingredients found in nature to promote long term healthy hair. It's also in my top 2 fave drugstore shampoo brands and has been for years!
Revlon Air Brush
Have you heard about the Revlon One-Step Hair Dryer & Volumizer Hot Air Brush? It's like the Dyson one we've posted about but ONE TENTH of the price! You can get it today for only $45.89! It has almost 8k AMAZING reviews and will give you a salon-esque blowdry at home every day!
Braun Shaver Series 9
Neil has used a million different shavers and this Braun Series 9 shaver is hands down his very VERY favorite. And I love them because they're the only shavers that don't leave a million little tiny hairs all over the bathroom sink. 30% off for Prime Day!
Best beauty deal details
Find all the specific deals mentioned above, plus a few more we're dying over, in our roundup below! You can access all of the Amazon Prime Day beauty deals here as well.
01) ST TROPEZ Tan Bronzing Mousse $29.40 (reg $42)
02) Elemis Pro-Collagen Marine Cream $89.60 (reg $120.47)
03) BaBylissPRO Nano Titanium Digital Straightener $69.99 (reg $99)
04) stila Stay All Day Waterproof Liquid Eye Liner $15.40 (reg $22)
05) Wet Brush – set of 2 $11.19 (reg $15.99)
06) Pureology Hydrate Conditioner $22.05 (reg $31.50)
07) Honest Beauty Makeup Remover Wipes $5.59 (reg $6.99)
08) BaBylissPRO Porcelain Ceramic Carrera2 Dryer $62.99 (reg $89.99)
09) Burt's Bees Toothpaste Purely White $9.45 (reg $17.99)
10) stila HUGE Extreme Lash Mascara $16.10 (reg $23)
11) Olaplex Hair Perfector No 3 Repairing Treatment $19.60 (reg $28)
12) Grande Cosmetics Brow Enhancing Serum $49 (reg $70)
13) OPI Nail Lacquer Top Coat $6.83 (reg $10.50)
14) Nexxus Therappe Humectress Shampoo and Conditioner $29.92 (reg $46.39)
15) Revlon One-Step Hair Dryer & Volumizer Hot Air Brush $45.89 (reg $59.99)
16) Braun Shaver Series 9 $214.99 (reg $309.00)
***UPDATES
PMD Clean $58.90 (reg $99) 41% off
BaBylissPRO Nano Titanium Spring Curling Iron $34.99 (reg $49.99) 30% off
PMD Personal Microderm Classic $94.60 (reg $159.99) 41% off
BedHead Deep Waiver for Beachy Waves $20.99 at checkout (reg $30) 30% off