Quick version: right now you can get 30% off SITE-WIDE Dockatot here with code YAY30!
There's an INSANELY good deal on one of our FAVORITE tried and true baby gear items – the DockAtot – and this never happens, so you're seriously gonna want to jump on this if you're in the market!!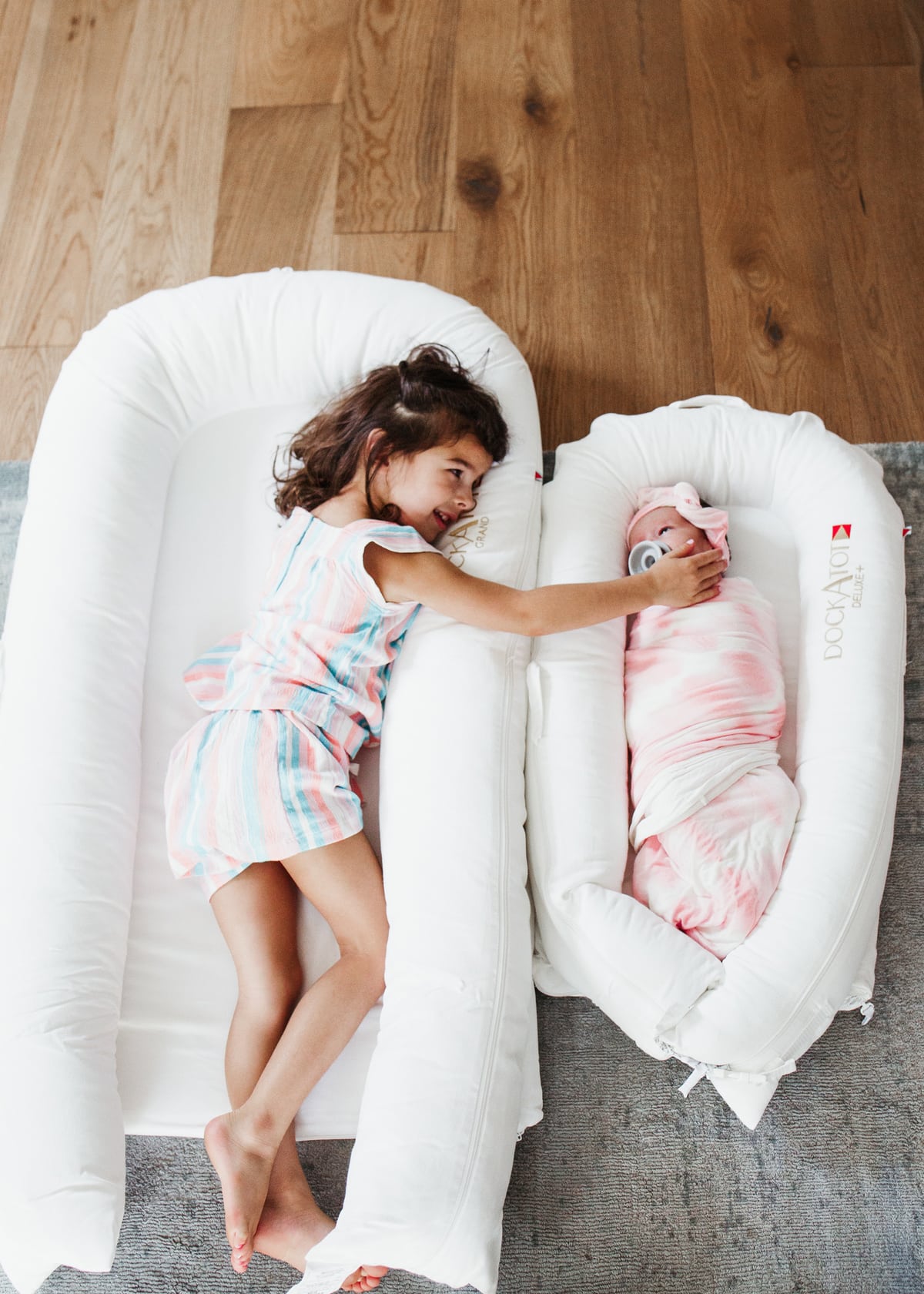 Dockatot Deal Details
Right now you can get 30% off Dockatot, SITE-WIDE, here with code YAY30 at checkout! This is seriously an amazing deal on something that rarely goes on sale – you won't want to pass it up. Keep reading to find out why the Dockatot is the best!
Why we love DOCKATOT
So let's chat about the DockATot. This thing is incredible! Corrine's used it with almost all of her babies for lounging and tummy time and honestly doesn't know how they lived without it when they had their older girls. It's the perfect place for your babies to snuggle up after they have their morning feed and Corrine loves it during recovery from her c-sections because she can set the baby right next to her. They've brought it from room to room in the house and even to the beach! It also creates the perfect "safe zone" for baby when the big kids are playing or wanting to snuggle on the bed.
We love that the DockATot is lightweight enough that you can move it around the house. They also come in several different colors, so you can make it match your nursery or house vibe!
As you can see, Lyla loved playing on the DockATot Grand and it's the BEST that you can use it for your kids as they grow.

Hurry before this deal disappears
This site-wide 30% off deal ends on February 12th, so take advantage while you can, and before the best patterns sell out! Just make sure to use code YAY30 at checkout. We're so excited for you to try the Dockatot and really think you'll LOVE it. To see MORE of our baby favorites and must-haves, go to our best baby registry list ever.