There's an INSANELY good deal on one of our FAVORITE tried and true baby gear items – the DockAtot – and I don't know how long it will last so you're seriously gonna want to jump on this if you're in the market!!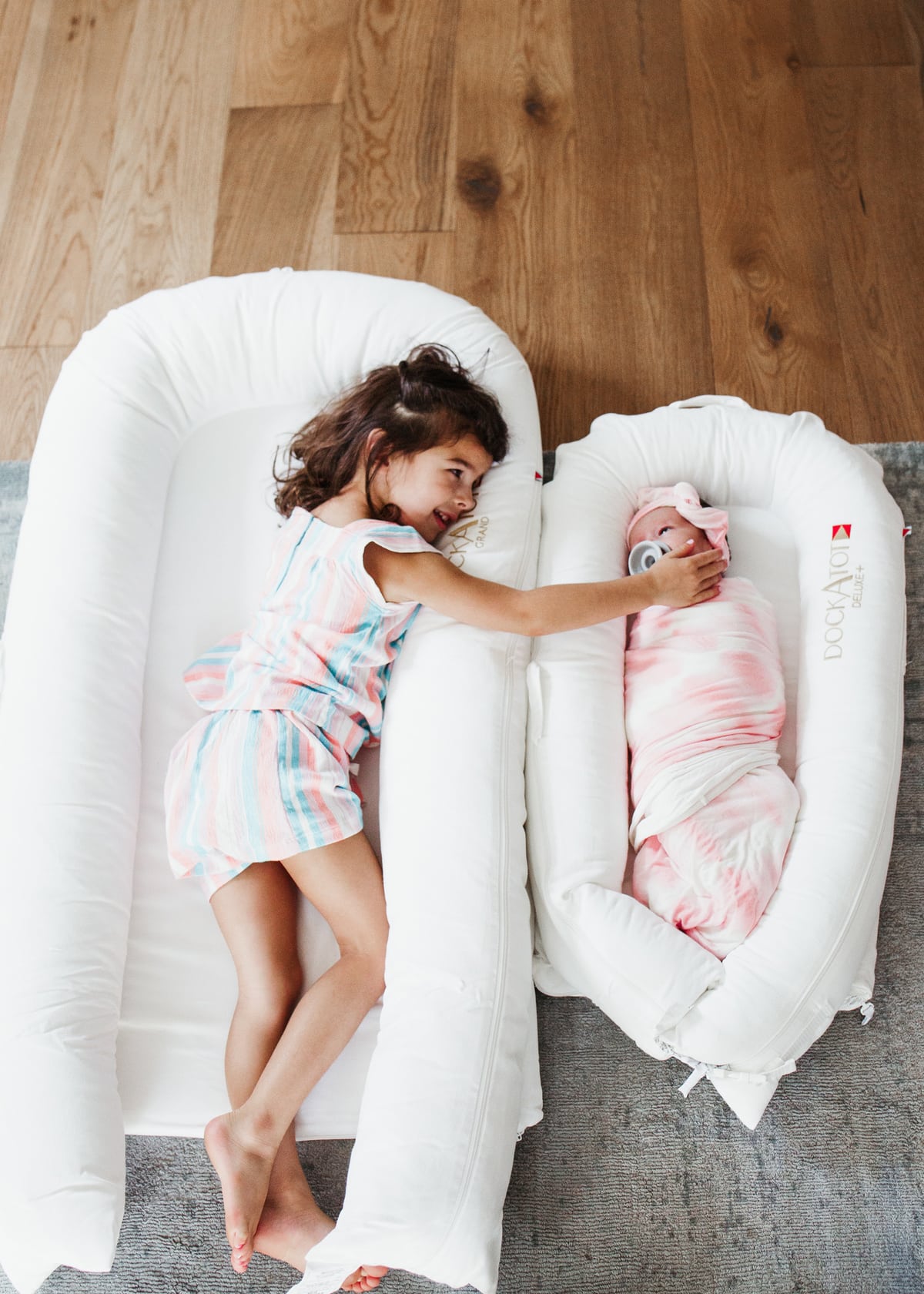 Dockatot Deal Details
Right now you can get the DockATot Deluxe + Dock in All White for $136.91 – that's 22% off and the lowest price we've seen in a year and a half!
Why I love DOCK A TOT
So let's chat about the DockATot. You guys. This thing is incredible! We used it with Millie for everything from lounging to sleeping to tummy time and I honestly don't know how we lived without it when we had our other babies. It was the perfect place for her to snuggle up after she had her morning feed and I loved it during recovery from my c-section because I could set Millie right next to me. We've brought it from room to room in the house and even to the beach! It also creates the perfect "safe zone" for baby when big sisters are playing or wanting to snuggle on the bed. I can't wait to use it with baby brother too!
I love that the DockATot lightweight enough that I can move it around the house. They also come in several different colors, so you can make it match your nursery or house vibe!
As you can see, this big girl loves playing on the DockATot Grand and I LOVE that we'll be able to use this one for Millie too and our baby boy as they grow.

Hurry before this deal disappears
I have no idea how long this deal will last and it might spike back up in price once the word gets out, so hurry and grab your DockATot Deluxe + Dock in All White for $136.91 (22% off and a SUPER rare deal) before it disappears!
Also to see MORE of our baby favorites and must-haves, go to my best baby registry list ever.