Did you guys hear about the crazy good money back deal Nordstrom is offering through today only? I made sure to let my readers know last week in this post, but today is the LAST DAY so I wanted to be sure you didn't miss it!! AND that you know what to spend your pennies on right now that won't be part of the Anniversary Sale that's coming up next week, so you can buy stuff you might want to get anyway and get some CASH BACK!
Exclusive Offer for Nordstrom Cardmembers
Right now, if you're a Nordstrom cardmember you can get CASH back on your purchases!! Here are the specifics:

Spend $150, get $30
Spend $250, get $60
Spend $400, get $100
You'll see this money back on or around August 20. It will show up in your Nordstrom rewards account and you'll have 60 days to spend it on anything you want at Nordstrom! That'll be perfect timing for back to school shopping or even a little Christmas shopping too.
I know you guys are prob as excited as I am for the Anniversary Sale next week and you don't want to buy something THIS week that's going to be on sale NEXT WEEK.
I have a little secret to share with you. I've seen ALL of the Anniversary Sale inventory. All of it. SO I already know what's going to be on sale, and what's not!
Everything below is something that I pinky promise is NOT going to be part of the sale. So if you've been dying to get any of these things and you'll be buying them anyway, this is a great opportunity to get some $$ back while you make your purchase!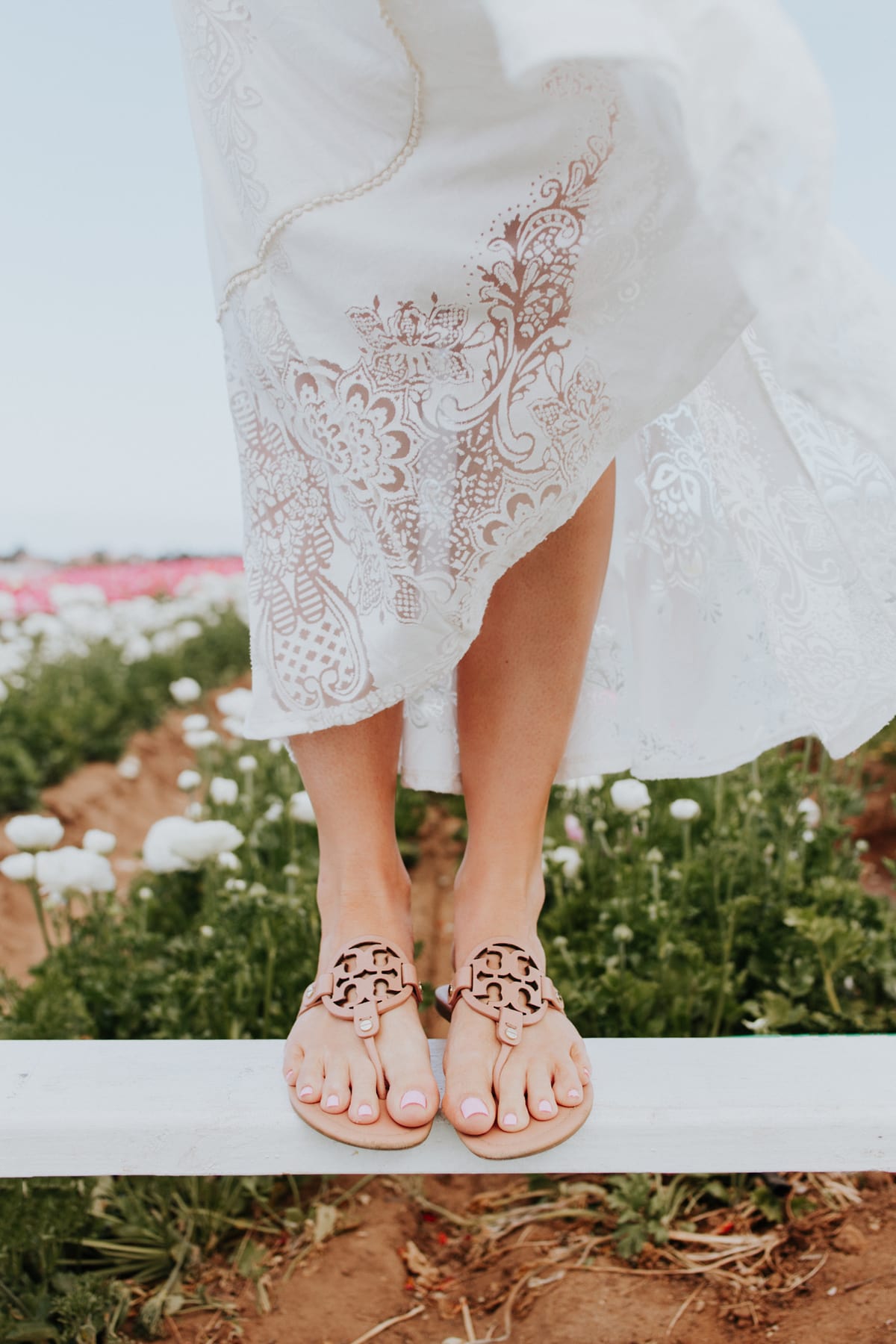 Tory Burch Sandals
You all know by now that I've been a LONG TIME huge fan of Tory Burch Miller sandals, I even included them in my Eight Summer Closet Staples post!! They're extremely comfy, so pretty, and just a bit dressier than your average flip flop without being too dressy – so you really can wear them with a pretty dress, a tee shirt and shorts, or just a swimsuit and coverup!
I gifted these to my mom once and she loves them too! She's like THE pickiest with her footwear (haha) so if she loves them you KNOW they're comfy. Also my friend Mindy from Cute Girls Hairstyles still teases me about how I did the water walk in the Dominican Republic wearing these. Maybe not my smartest moment but hey, they were comfy!! HA.
MZ Wallace Bag
This is the ultimate EVERYTHING bag! It squishes into the smallest corner of your suitcase and pops out looking perfect, it wipes clean, and has removable zipper pockets on the inside. This bag goes with me to the beach and workouts and is seen in the hippest places from New York to LA. I'm totally obsessed and I've collected a few in different colors over the past 5 years.
Giorgio Armani Luminous Silk Foundation
This award winning Luminous Silk Foundation is AMAZING! It has over 1000 perfect reviews!! Glowing reviews and glowing skin? That's a win-win. It's weightless and hydrating and makes your skin look totally flawless and natural! It is on the pricier side, but if you spend over $150 today you'll get $30 back!!
You'll definitely see some amazing beauty deals in the Anniversary Sale but you won't see foundation, that's for sure, and definitely not this Luminous Silk Foundation. So if you're addicted to it or you've just wanted to try it out, now is a great time to get some!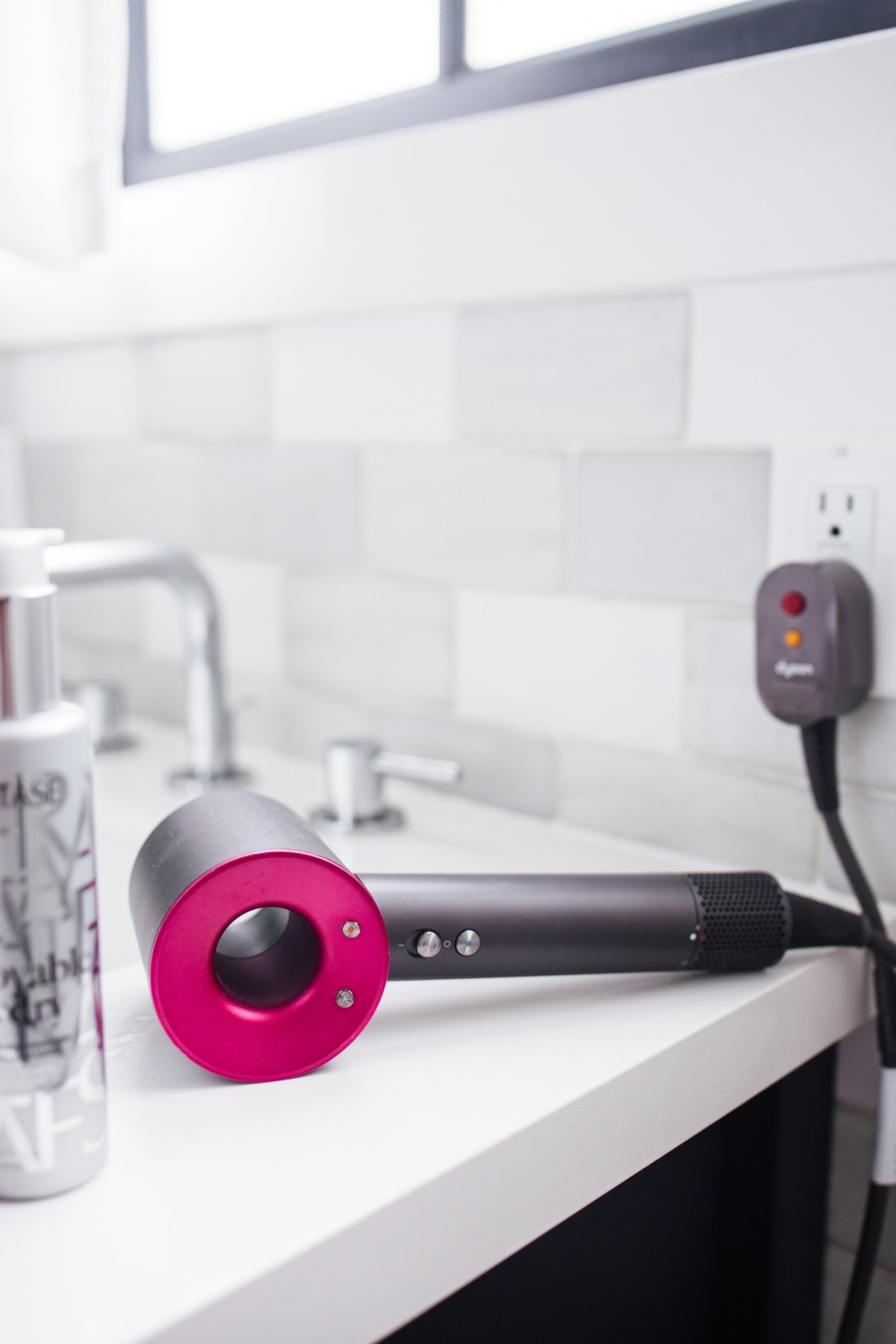 Dyson Supersonic Hair Dryer
The Dyson Supersonic Hair Dryer is hands down the MOST powerful hair dryer I've ever used in my life, and I've tried a TON of high-end dryers out of desperation to find something that will dry my hair faster and more efficiently.
This dryer is also way better for your hair than a cheap dryer, because it measures the heat output every 20 seconds ensuring that your hair doesn't suffer from extreme heat damage while protecting your natural shine. Buy it today and get $100 cash back!!!
Valentino Rockstud Jelly Thongs
I'm 100% sure these Valentino Rockstud flip flops are NOT going to be in the Anniversary Sale either, but they're my favorite little birthday treat from last year that I've worn a billion times since. They're the cheapest way you'll get a Valentino shoe because, as Neil said once, "I see those studs come out and I see $1k" ha but these are just under $350!
So if they're a dream shoe of yours, grab these and throw in this favorite lipgloss of mine (also for sure NOT going to be part of the sale) and this body blur I featured last week in my 7 top rated beach faves (seriously GO LOOK at the pics to see how crazy good that stuff is!) or any foundation because like I said, they will NOT be including shade-specific foundations in the sale, and get yourself $100 back!
Don't forget it's today only!
Remember that today is the LAST DAY to take advantage of this crazy good RARE money back offer from Nordstrom. I've never EVER seen them do anything like this, so you definitely want to take advantage if you'd be buying something there anyway that's not in the Anniversary Sale next week.
And check back next week because we'll have SO MANY guides and tips and insider tricks for you to see! If you're anxious to get a head start and find out some of my best Anniversary Sale secrets HERE!