These are the most AMAZING dupes on the Internet. Enjoy our ultimate dupe guide below, and make sure to look at the comparison photos so you can really decide whether it's better to splurge or save!
In a hurry? Shop our picks below:
#1: Jenny Lind Bed dupe
Ever since we got this yellow Jenny Lind bed for Anabelle as her first "big girl bed," I've absolutely loved it and wanted it for all my girls – so I was super excited when I found a REALLY great look-a-like bed for SO much less.
There's a lot of dupes out there, but we got this one from Walmart for $235 which is SUCH a good price compared to the real Jenny Lind bed for $699! So beautiful, timeless, and classy, this dupe looks almost exactly like the real deal!
P.S. stay tuned for a room reveal VERY soon with the dupe beds in a bedroom we're refreshing!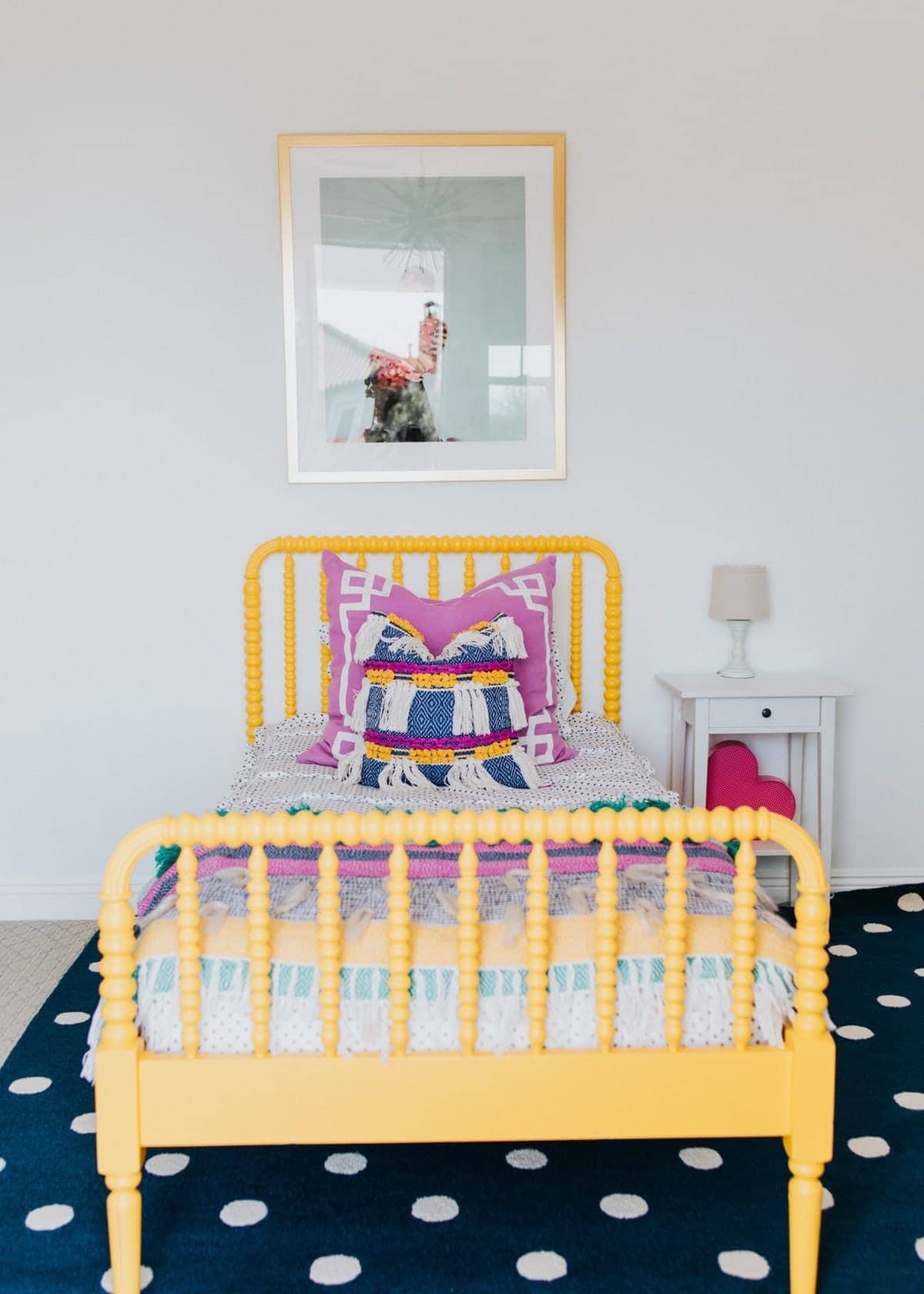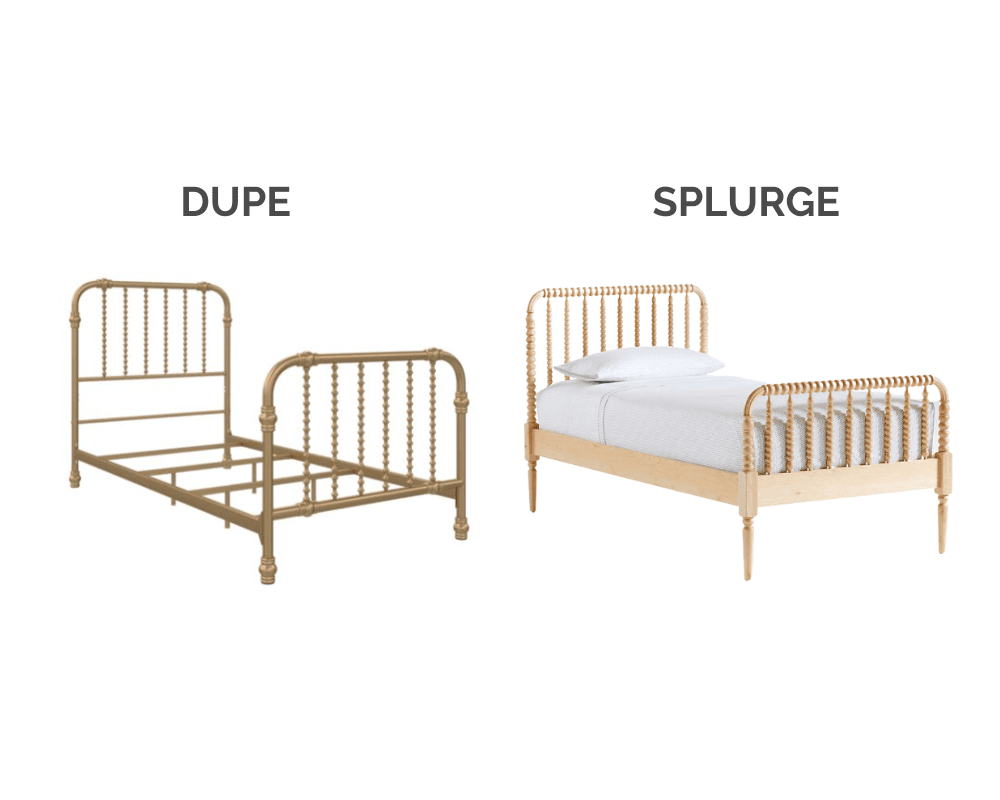 #2: Anthro Mirror
Okay, this Anthro mirror! We have a giant one in our downstairs hallway and a mini version that I use to do makeup and I absolutely LOVE them. But let's be honest, they're pretty pricey.
So if you still want that antique-y look, but not looking to pay a ton for it, this dupe I found is INCREDIBLE. It looks so similar and instead of $898 for the 5′ it's less than half the price for $319! You can also get a smaller version here for only $159.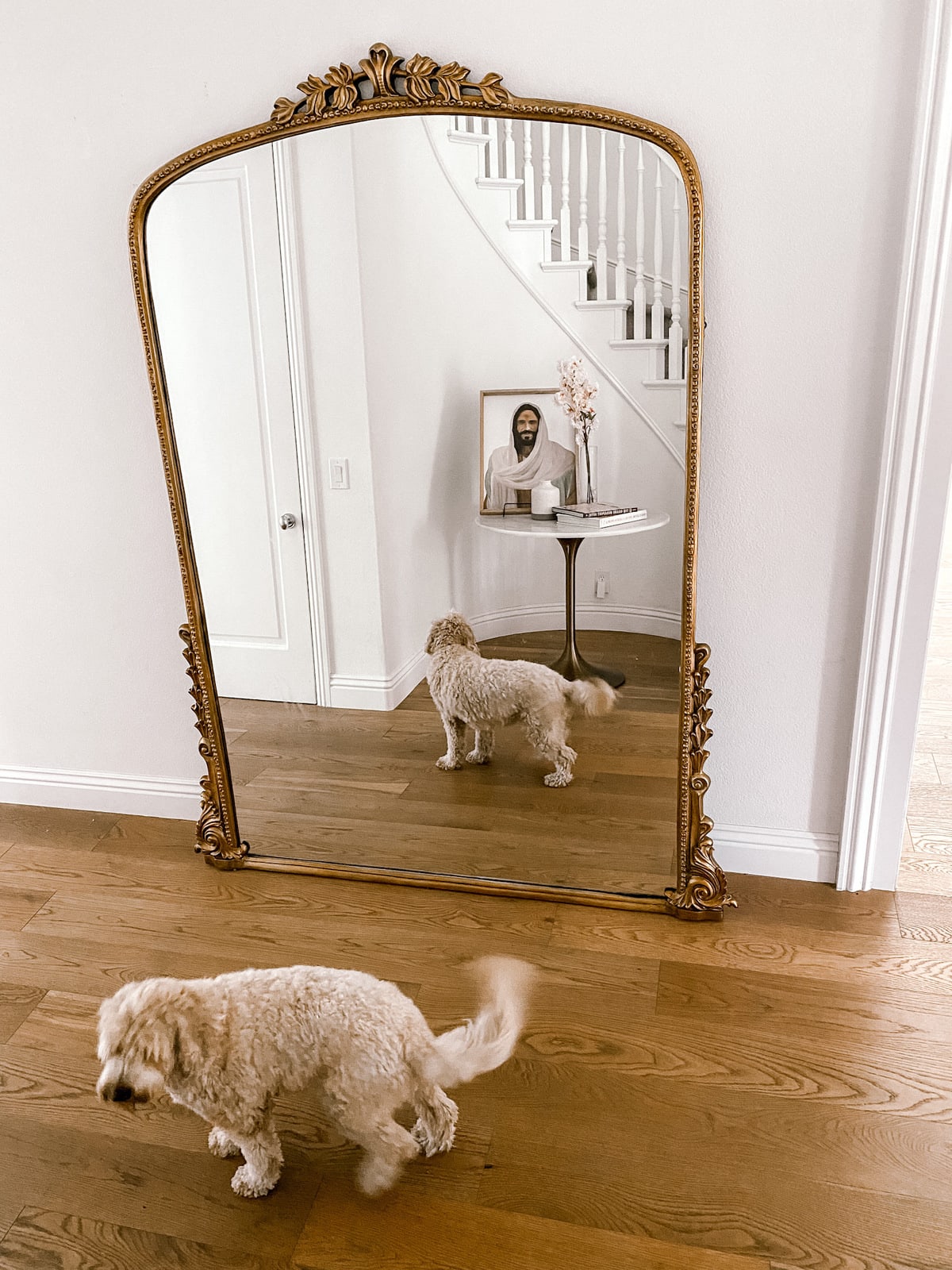 #3: Barefoot dreams blanket dupe
Barefoot Dreams blankets are beautiful and beyond cozy…but also $147. So, I was so excited to find this soft, knit throw for literally only $24! Yes, you read that right! Just as soft and cozy as the barefoot dreams, this throw is a MUST.
#4: Ugg slippers
I've been a mega-fan of Ugg slippers forever. They're so cozy and warm. When I found these leopard Ugg lookalikes, I had to try them! They're the perfect Ugg dupe for under $50 instead of $100. And they have lots of color options!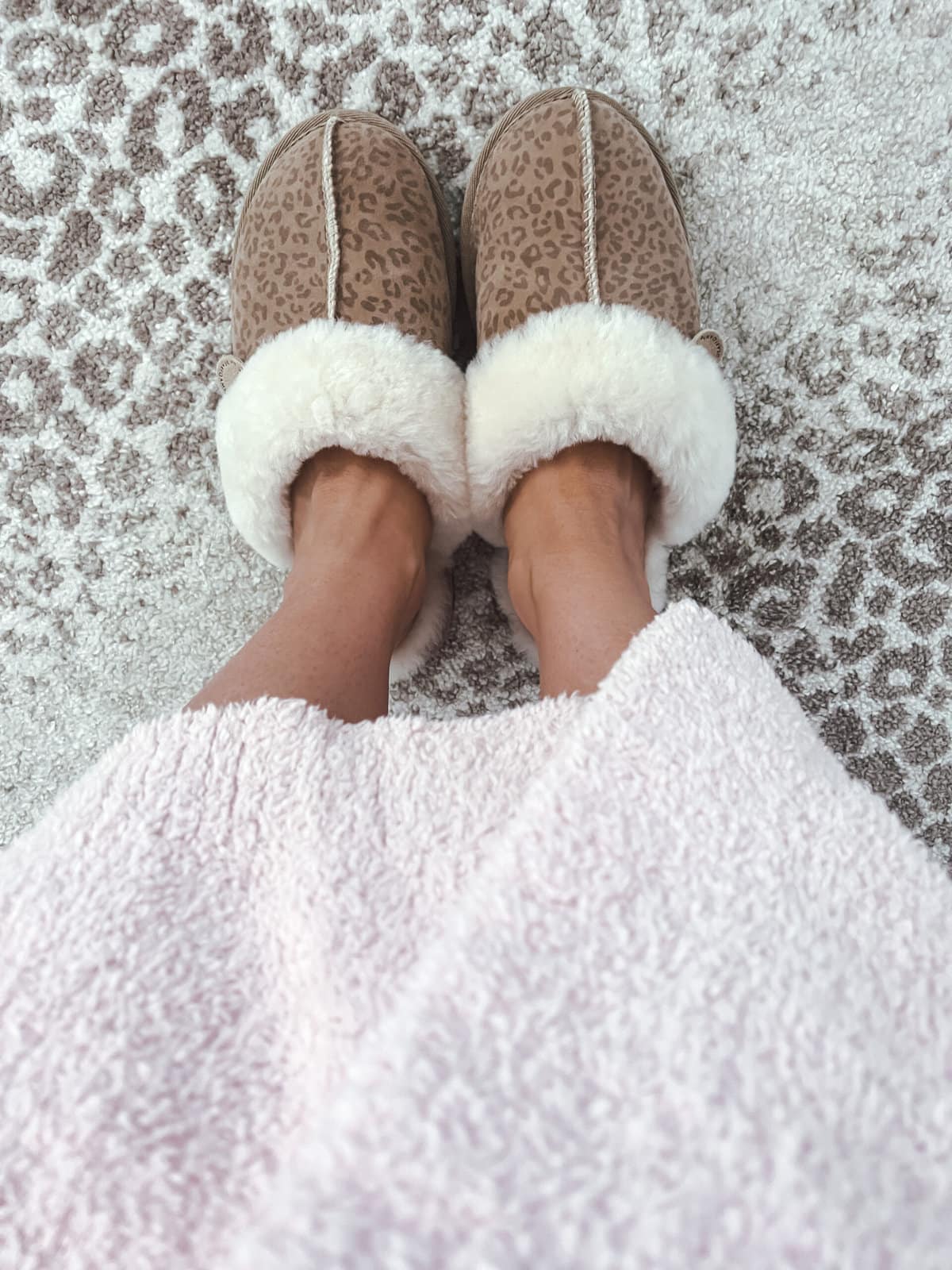 #5: Lululemon leggings dupe
These leggings look identical to the Lulu align leggings and are literally a fifth of the Lululemon price for only $25.
These have nearly 49,000 reviews with 76% of them being 5 stars! They're such high-quality, not see-through, and fit so well. Seriously, you could get 5 pairs for the price of 1 Lulu pair!
#6: Patio furniture
I've shared this before, but ladies THIS patio furniture set is STUNNING. I wanted the Serena and Lily furniture for so long, but once I got this set from Walmart I fell in love right away! Now I ALWAYS want to be outside on our patio. Sadly, this set is out of stock but I promise we'll let you know as soon as it's back in stock!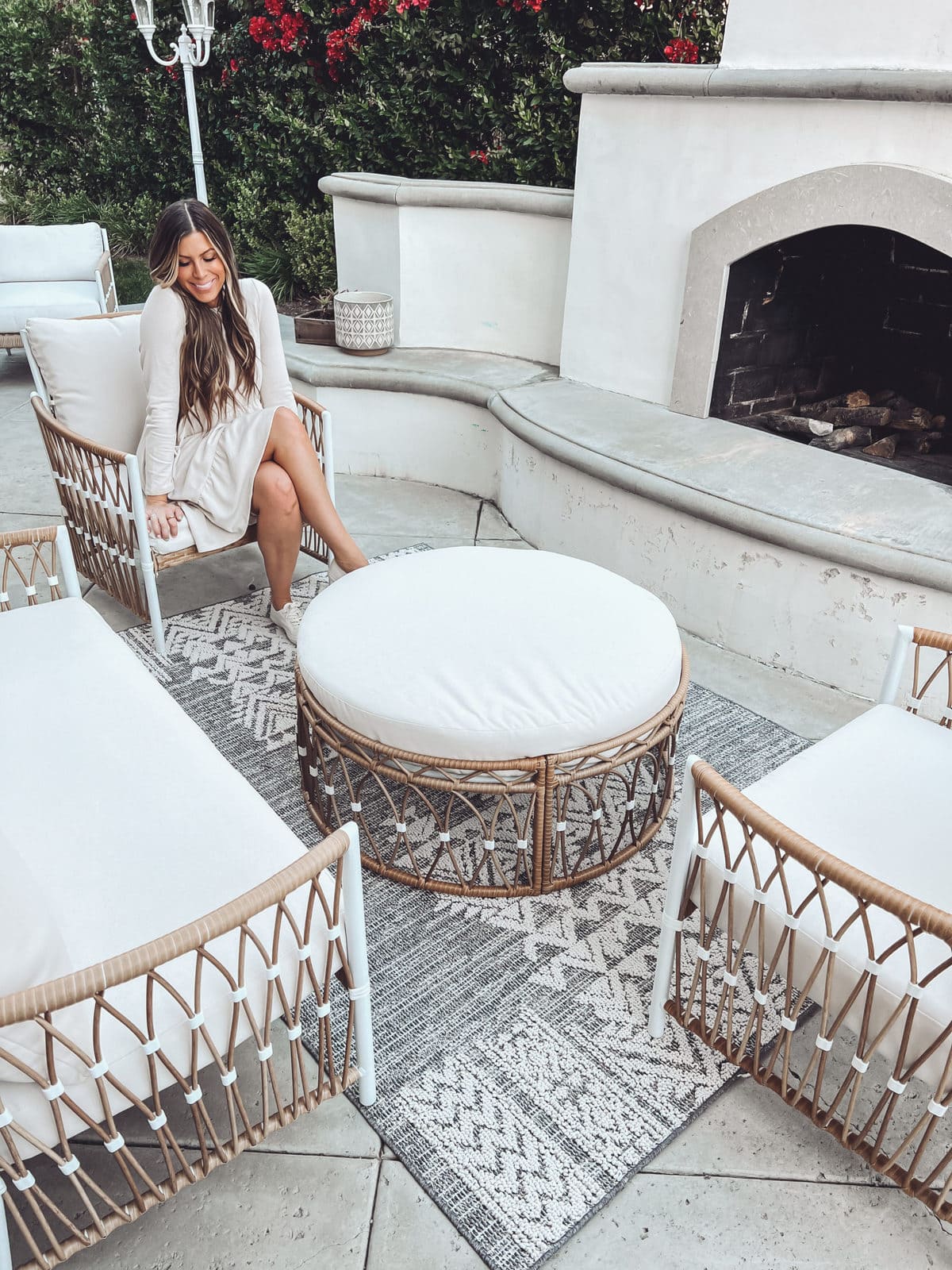 #7: Silk pillowcase dupe
Silk pillowcases are SO good for your skin and help with anti-aging and anti-bedhead. I love the slip version but the price ranges from $90-$110 which is not ideal. But I ALSO have this one from Walmart that is UNDER $10! Perfect if you feel like you replace pillowcases often or want to get a bunch for the whole house.
#8: Lulu and Georgia rug
This dupe is nearly IDENTICAL to the beautiful Lulu and Georgia rug but for WAY less! For the biggest size of 9×12, get this dupe for $161.69 – nearly 90% OFF the real thing… (!!!!)
#9: Pottery barn chandelier dupe
I own both the Pottery Barn and the dupe version of this chandelier and I love them both! It's a super super beautiful chandelier that's perfect to add some detail to a room. I'm SO excited to have found this dupe that's $349.99, which is more than 50% off of the Pottery Barn price of $899!

#10: Lululemon Commission Pants
Another AMAZING Lululemon dupe! Neil has worn both this dupe AND the O.G. Lululemon pants and they're SO similar. So, if your man wants the fit, comfort, and high quality of the Lululemon commission pants but a much smaller price tag, get him this lookalike pair for $79!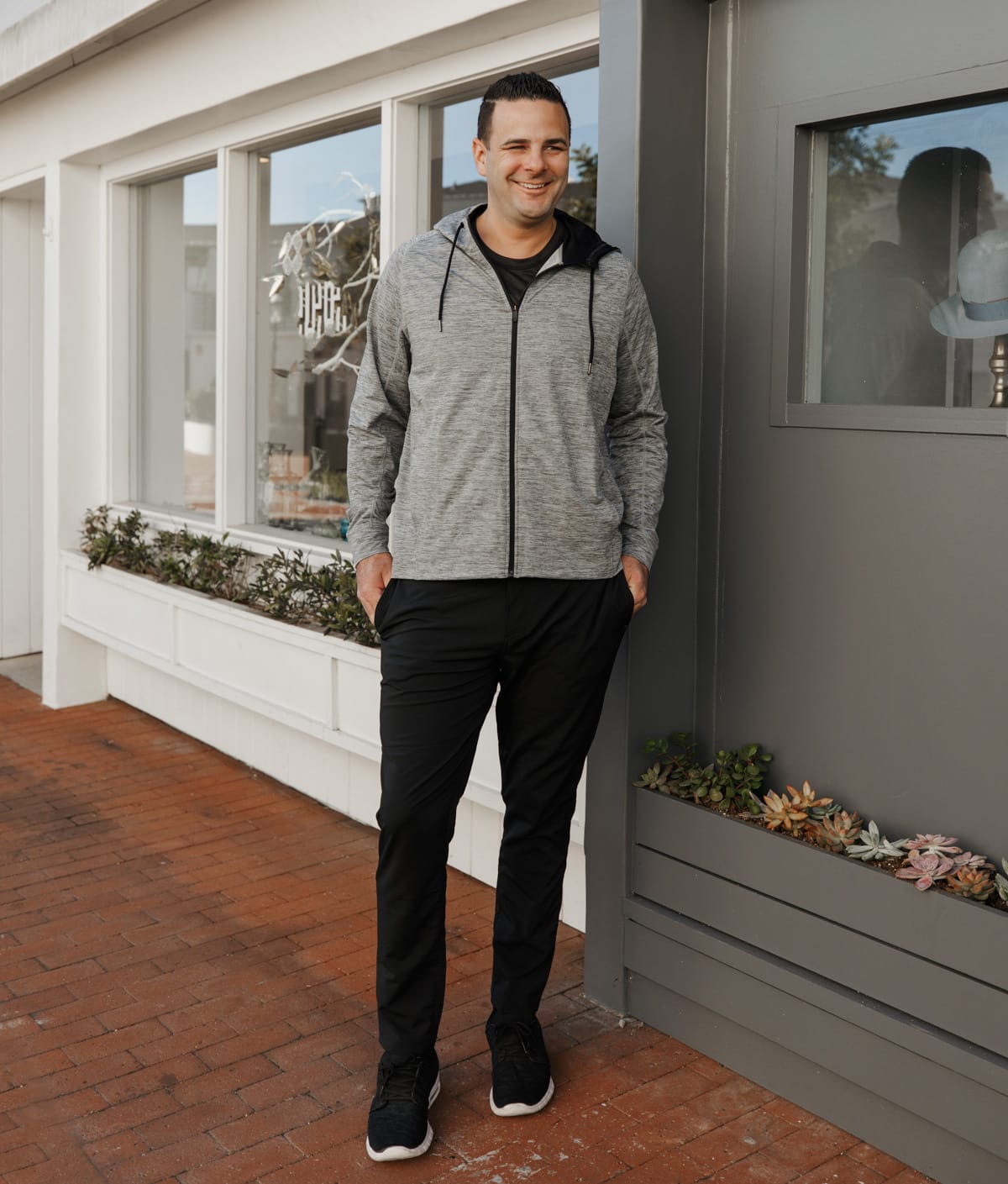 #11: LV Neverfull Tote dupe
I've used this bag more than any other bag. It's THE bag I grab for and gets used to death! So, yes, I think the real deal is worth it and I do LOVE mine. But, of course, it's Louis Vuitton which is NOT cheap.
If you want something similar, I'm literally MIND BLOWN at how similar this bag from Walmart is! When seeing the LV price tag of $2,030, this $33 tote is a huge win.
#12: MZ Wallace purse
Another luxury bag dupe for $11! Of course I'm a super fan of the real deal (and you WON'T be sorry if you get it), but I use this dupe frequently and it truly is such a good bag. It's currently sold out, but you can see even more dupes below!
#13: MZ Wallace tote dupe
Definitely one of my very top go-to bags that I'll never stop obsessing over! But, if you want a cheaper option, this tote is less than $25.
#14: Gucci fur mule
These Gucci fur mules are beyond beautiful, and I would LOVE to own the real Gucci pair someday! Until then, I love this dupe that's less than $55 (compared to $1,050!) and looks just as beautiful.
#15: Pizza oven dupe
This might be my VERY FAVORITE thing of 2022 (but then again, my #1 craving is neapolitan pizza…). You'll definitely get LOTS of use out of this, which makes the price so worth it (and it's on sale right now)!
But, if you're not ready to pull the trigger on that price tag, this dupe is under $100 and has such high reviews. OR, just get this pizza stone for $38 and throw it in a super hot oven and have tasty homemade pizza in minutes!
#16: Camera purse
Throw on this Madewell camera bag to complete any outfit and it perfectly fits all of your essentials. Plus, it's SO cute with the color block strap! But if you're not ready to spend $128, this dupe is INCREDIBLE. I mean it literally has the SAME strap and style, but it's only $25!
The black Madewell camera bag is out of stock, but get it in brown here, and we will let you know when it restocks!
#17: Zella restore leggings dupe
These leggings are SO flattering and comfortable – definitely a 10/10. Though they're not overly expensive, they're definitely a higher-quality legging. So, if you want something cheaper get this dupe with the EXACT same style and look for $18!
#18: Ray-Ban Sunnies
Ray-Bans will forever be a closet staple. But sunglasses can get scratched, dropped, lost, etc. So, if you're wanting to spend less on a pair of sunnies that are still timeless and classy, I found this dupe pair for $15.99!
#19: Free people shacket dupe
The Free People shacket is a best-seller – the perfect fit of being a little oversized, but not so huge that it's unflattering. Get it for $128 OR get this $40 dupe that comes in even MORE color options!
#20: West Elm duvet
This neutral West Elm duvet is sooo beautiful. It's the perfect neutral bedding. Even though it's $250, you're DEF getting what you pay for because the quality is SO good. There's also this dupe duvet cover I found for only $59! It has similar fabric and comes in beautiful neutral colors.
#21: Stanley cup dupe
Okay, I've been converted. The Stanley Tumbler really does live up to its raving reviews. Especially being pregnant it's helped me drink a lot of water and I truly think it's worth it!
But if you don't want to wait around for it to come in stock (although we did find a few in stock here!) OR if you want a less expensive option, there are nearly 2,500 PERFECT reviews on this $25 dupe tumbler! And FYI: some people say they even like this dupe better than the real Stanley cup!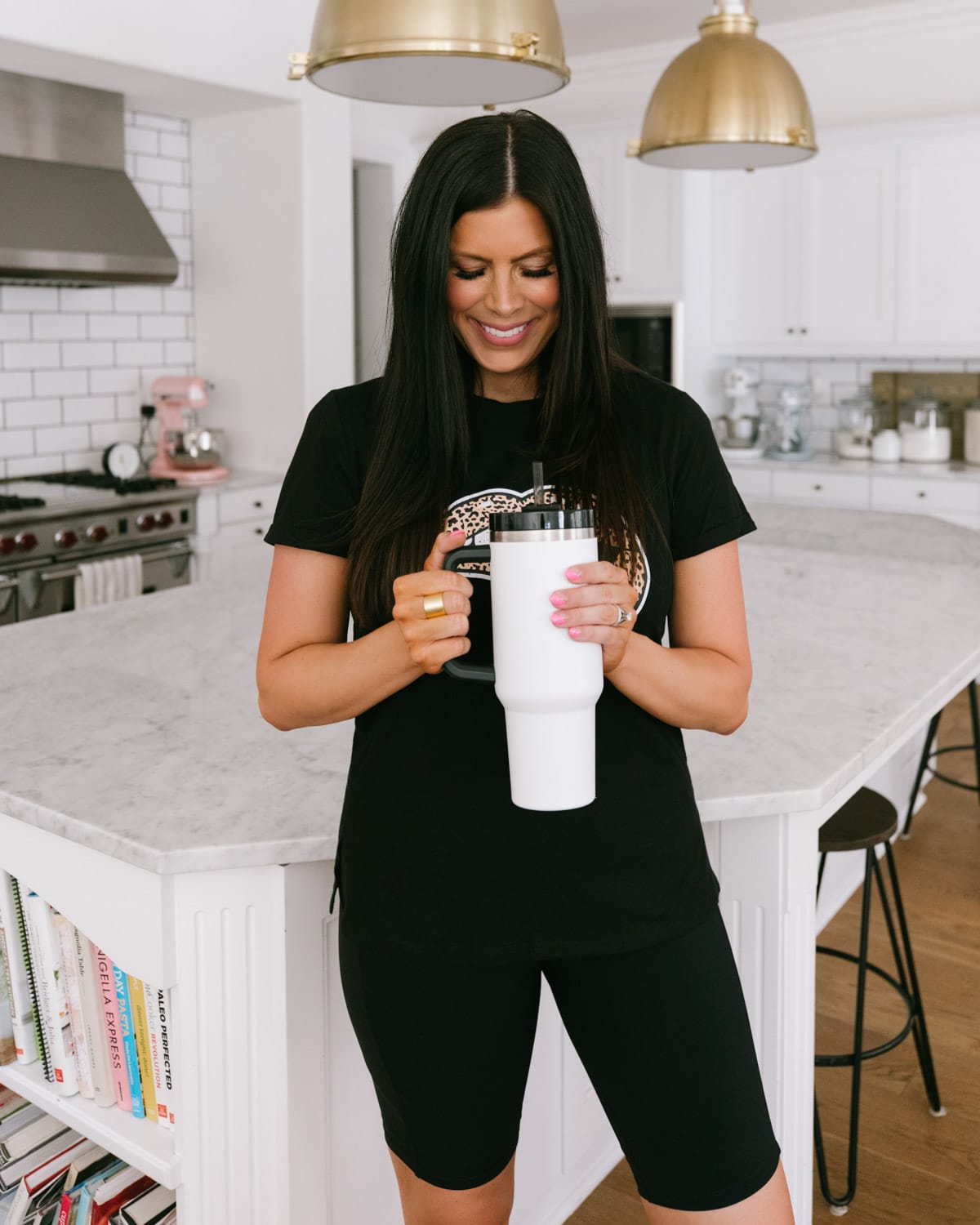 #22: Dolce Vita mules
Dolce Vita has coined the "braided shoe" trend, and these suede mules are everything for fall coming up. If you want almost the EXACT same shoe for almost a fourth of the price, grab these dupes!!
#23: Free People platform boots
Leave it to Free People to create some of the cutest platform boots on the Internet. You can get the originals here for $188, or the SUPER similar dupes for only $39.99!
Dupe dreams are made of this!
Shop all of these favorite dupes below, and save so many pennies without sacrificing style!!