Mid-August means back to school is on the horizon, for all ages! We had such a great response to our graduation gift guide that we thought something that would be helpful (along those same lines) would be a guide for dorm room essentials.
If you or your son/daughter or anyone you know is heading off to college for the first time, these are all of the essentials (that you might not have thought about yet!), listed out in one place! Plus, there's an amazing deal happening on one of the best items on the list (RE: Beddy's!!!). Keep reading for all the deal details, and for the dorm room essentials guide!
Beddy's summer blowout sale!
Before we jump into all the dorm room essentials, we have to talk about this CRAZY deal first! Right now, Beddy's is having a huge summer blowout sale, where you can get up to 50% off PLUS an extra 20% off with code BLOWOUT. This is the BEST bedding, and these prices are insanely low. It's the perfect time to buy!
You can read more about why Beddy's is a Mint Arrow fave below – but long story short: ordering Beddy's for a dorm room is one of the best ideas you'll ever have. GAME-CHANGING for bed-making every morning when you're trying to make it to class on time (just zip it up!), aaaand they have the cutest designs ever!
We'll talk more about it later – but on to the rest of the essentials!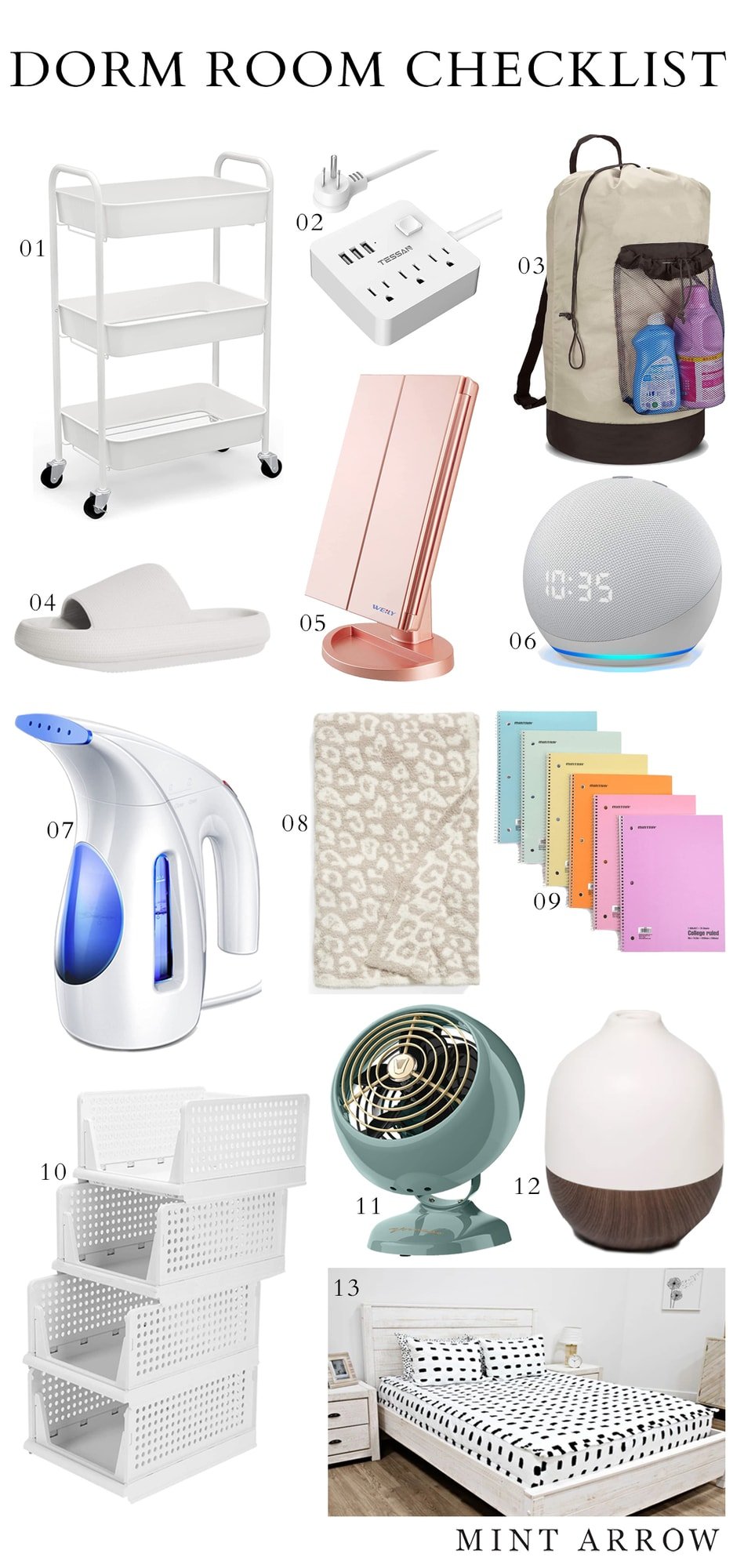 Dorm room essentials
Home away from home
Make your dorm room cozy and complete with all of these dorm room essentials! We hope this post is super helpful in making your college experience a great one. And let us know if there's anything else you'd add to our list! Good luck, university-goers!