Leggings are not only a wardrobe staple, but truly a category all their own, #amiright?! NOTHING else stacks up to leggings in the comfy-department. Especially when you're pregnant, throwing on leggings brings a sense of relief, like: "I'm so glad it's socially acceptable to wear leggings." Ha! And the best news is that most my favorite pairs come in non-maternity as well, so put on your stretchy pants and check out my list of BEST maternity leggings!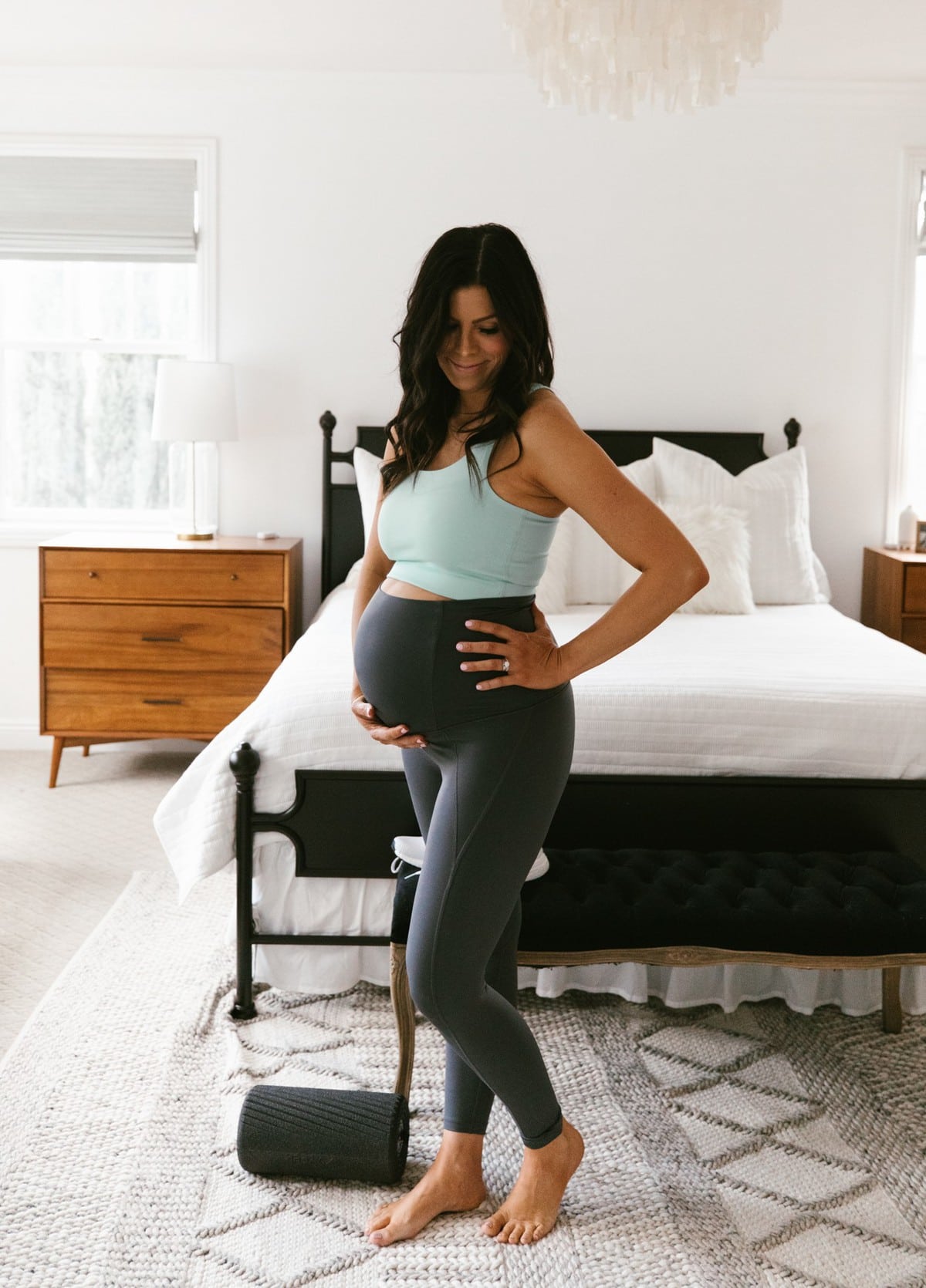 High End
Girlfriend Collective maternity leggings
I seriously think the material of these Girlfriend Collective maternity leggings are infused with butter. They are so ridiculously soft, I pretty much want to live in them. They hold me in in all the right places, and let me breathe freely in others (which I so very much appreciate at 9 months pregnant!).
I also love that I can pair them with a sports bra for exercising with very minimal skin showing. You'll be finding all the excuses to wear these leggings, and then run to buy the non-maternity pair to slip into as soon as you're ready!
Truly if I had to pick just ONE PAIR I was allowed to wear during my entire pregnancy, THIS would be the one.
Middle Range
Zella maternity leggings
These Zella leggings are the ones I've recommended more than anything else over the years of my 4 pregnancies. They are full-panel so they come up and over your waist and they just make everything feel sleek and smooth yet COMFORTABLE. You will want to LIVE in these maternity leggings!
These are also thick enough that they aren't see-through which is totally the holy grail of leggings and they are a right in that middle price point at $65. Dress them up, dress them down, wear them to bed, whatever floats your boat! They are flattering and perfect for almost any occasion.
One drawback: I have heard some people complain that these don't stay up as well for them. I haven't had that problem, but if you're super picky about that then these may not be the best for you!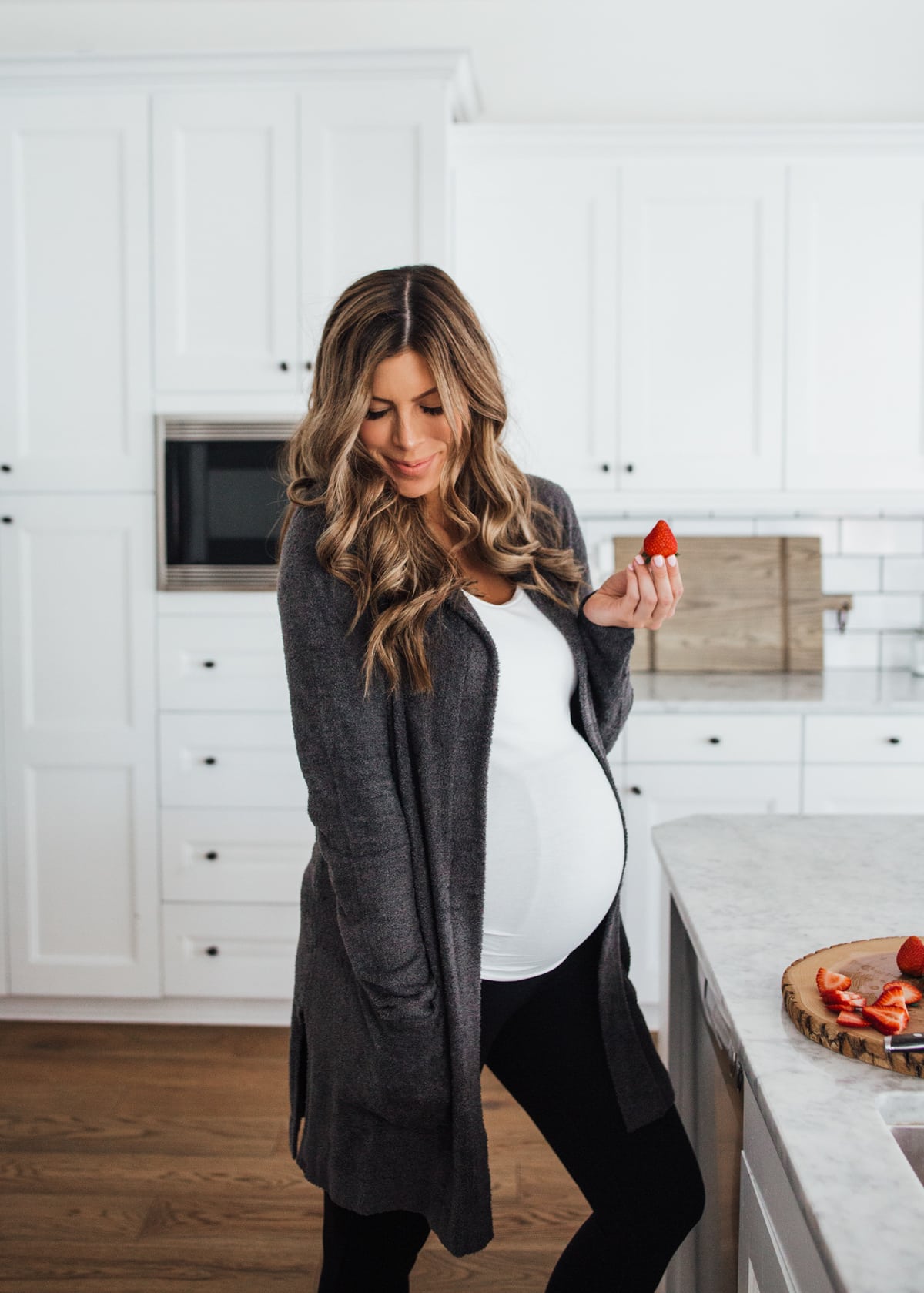 Belly bandit maternity leggings
I bought these belly bandit maternity leggings at the beginning of my 3rd trimester because they promised more support, and a dual-functioning waistband that could either go over or under the belly. And I LOVE THEM!! They are extremely supportive, NOT see-thru, super well-made and I feel like the price is just right for what you're getting.
I also love that these do NOT slouch down at all, which some people really REALLY care about. If that's high on your priority list, these are a super great pair to get.
Inexpensive
Amazon maternity leggings
I'm also super duper loving these $20 Amazon maternity leggings during this pregnancy. I love that they are built with support in mind, and I definitely do feel more supported in these than most of my other pairs. There are some days when I want to feel extra support and others when I want nothing touching my belly! These are the best of both worlds, plus they're suuuuuper stretchy and seamless for even more comfort.
Of the 3 inexpensive pairs, these are the thickest.
$16 maternity leggings
These leggings are a maternity staple that I can't live without or stop wearing. And at only $16 a piece with code GIFTMOM (reg $34), I literally own them in every color. I love that they are a perfect length for my long legs AND that they aren't super constricting.
The material is a little thinner on this pair, so if you're looking for lighter layers going into summer, you'll love that! If you're headed into winter, they aren't the warmest pair, just so you know what to expect.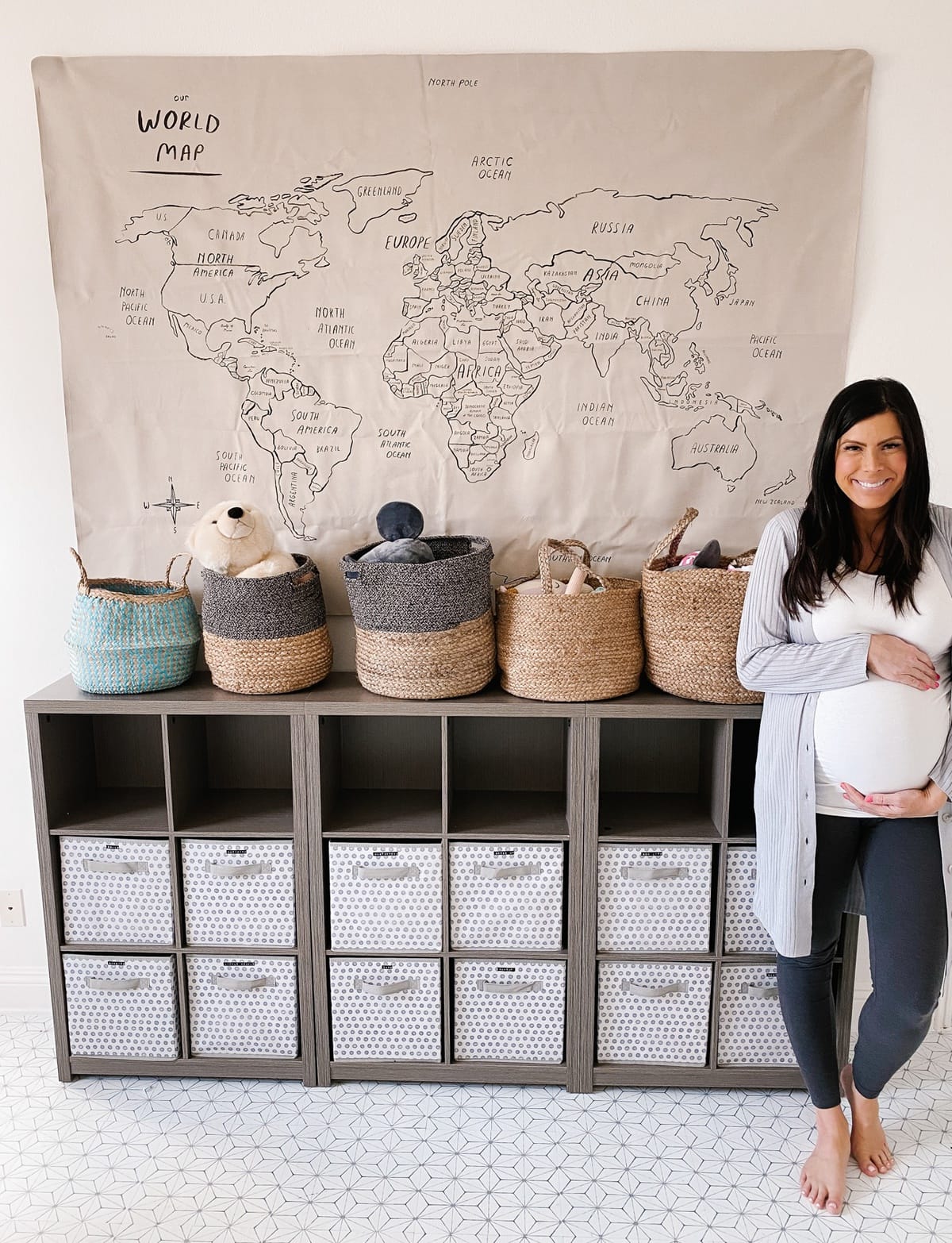 T-shirt maternity leggings
These $13 leggings were designed to fit from bump to baby and I LOVE these with a longer tunic top or mini dress. Super soft and the perfect amount of stretch. I WILL say that these are less supportive, so, perfect if you want your maternity leggings as lightweight as possible! Not as ideal if you're looking for thickness or support. Also, I have to say it but camel toe is more likely in this pair so I really only wear these with longer tops. You get what you pay for. 😉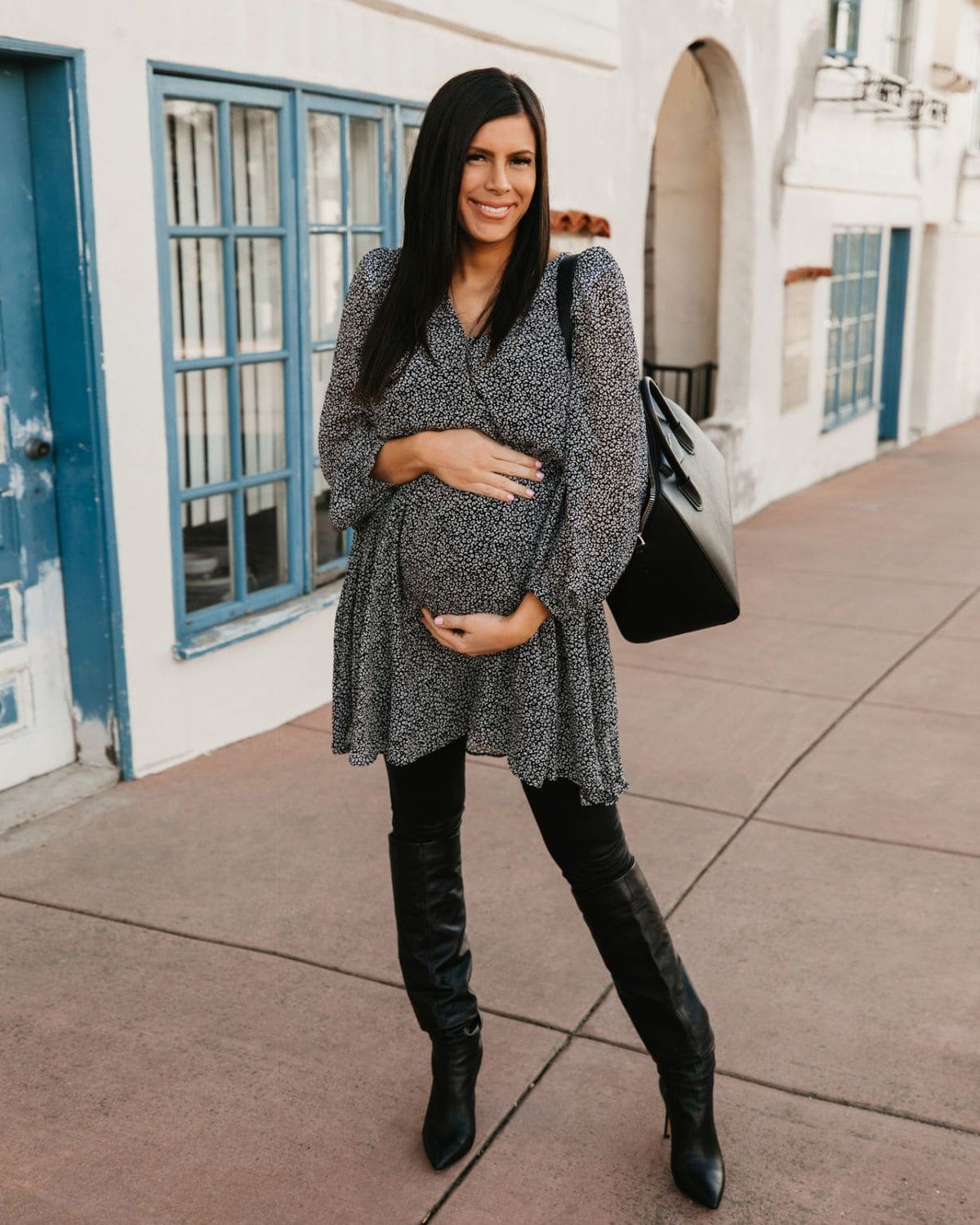 Leggings, always.
Whether you are pre, post, or currently with child, leggings are the easiest item of clothing to grab. These pairs all have the perfect amount of stretch to help you transition into your next phase of life and still feel feminine and figure-flattered!
To see MORE maternity faves, go to my maternity clothes roundup and read about my 10 pieces to buy to dress your bump!