Today we have a HUGE surprise in store for you!! In honor of the re-release and update to my popular Best Baby Registry List Ever, I've teamed up with some of my very favorite baby brands to majorly spoil one lucky parent. Enter below or click here, and keep reading to see why I love these brands and am so excited to be giving away something with each of them!!
Ultimate Baby Giveaway Details & Timeline
Giveaway runs Tuesday, February 15th at 10 am PST – Tuesday, March 1st at 10 am PST
Open to U.S. residents only
All entries are through ViralSweep
By entering your email you are agreeing to subscribe to all participating brands newsletters

City Select 2
Baby Jogger JUST released the City Select 2 ($550 value) – an absolutely amazing upgrade from all the previous City Select models. Literally the best I've seen in the 10 years I've been watching these strollers! Some are describing it as an "uppa baby dupe." But it actually folds 20% SLIMMER than the UppaBaby now! It also has (FINALLY!) adapted the one-hand quick fold of almost all the other sister strollers in the Baby Jogger brand. And lastly, the biggest hangup I had between my City Select in the past and UppaBaby, the undercarriage basket is now just as big and deep as the UppaBaby. They also added a competitive feature to the UppaBaby – a belly bar – which actually my kids have loved in our UppaBaby. They've absolutely nailed this upgrade and I'm excited for one lucky parent to be able to enjoy it!!
Copper Pearl
Copper Pearl is where I found the perfect little sloth changing table cover for Harry's nursery, and they carry SO many cute bibs and car seat/nursing covers and hats and burp cloths and all kinds of adorable little things for your new babe! Someone's going to have a darling setup on their hands when they win a $350 credit from our baby giveaway to outfit their nursery and their baby in Copper Pearl!
DockATot
Dockatot is for sure one of my top three favorite new things we've gotten for our last two babes!! I'm telling you – this thing is incredible! We've used it for everything from lounging to tummy time to a safe place to let baby lay under the shade on beach trips and I MAJORLY underestimated how much I would love it.
It was the perfect place for my babies to snuggle up, and I loved it during recovery from my c-section because I could set my babies right next to me. We've brought it from room to room in the house, and even to the beach! It also creates the perfect "safe zone" when older siblings are playing or wanting to snuggle on the bed. I also love that it's lightweight enough that I can move it around the house.
We used our Grand as an easy little trundle-type bed for Lyla to sleep next to Anabelle's bed before we moved them in together permanently into a shared bedroom. That was her go-to sleep spot for the weekends when they had "sleepovers."
Needless to say, I'm so, so excited that you have a chance to win $350 towards DockATot when you enter the baby giveaway!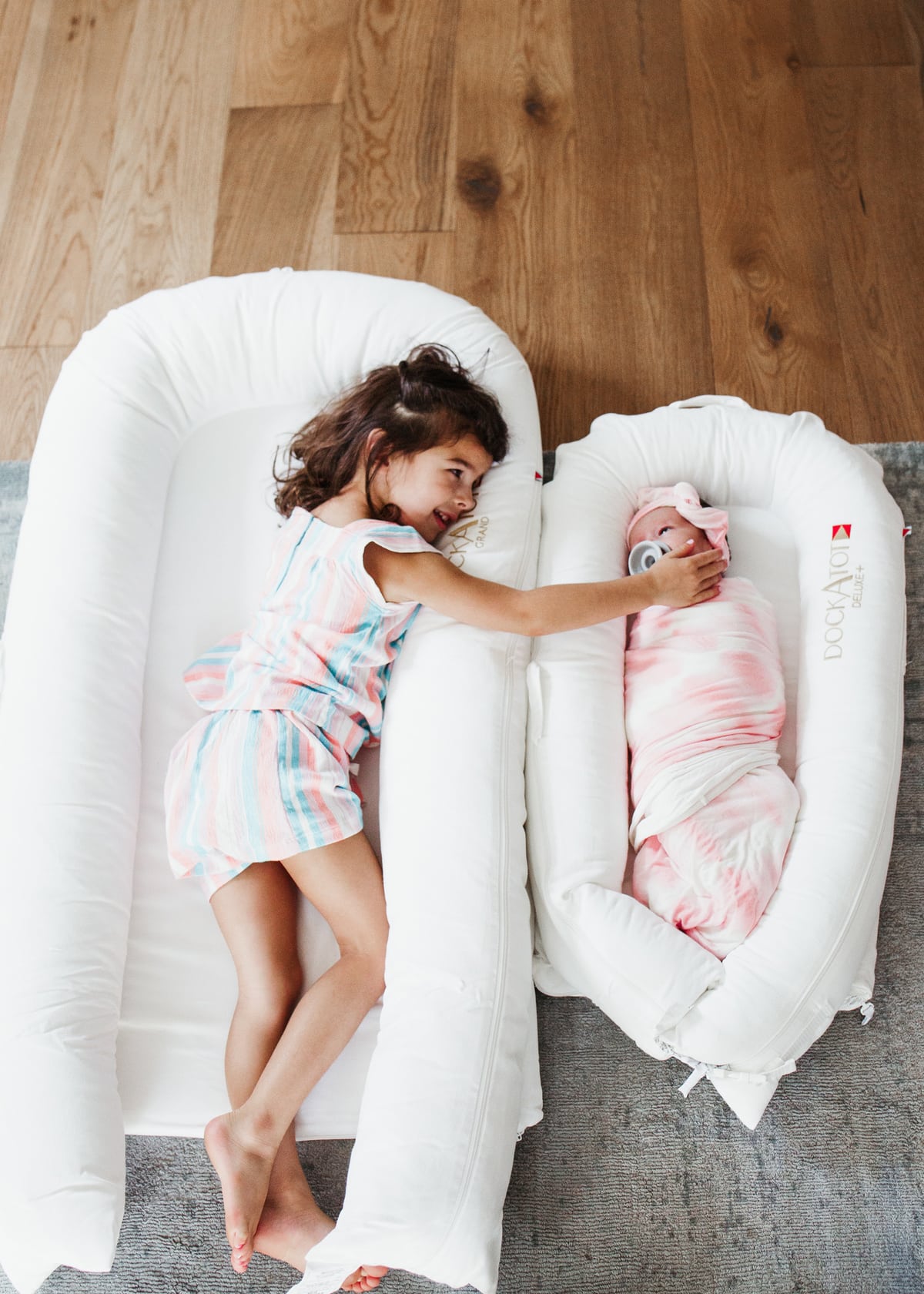 JuJuBe
Years ago when we moved to Southern California, I discovered JuJuBe bags and instantly fell in love! They have some of the best diaper bags that also make for the perfect BEACH diaper bag. JuJuBe's bags have an all nylon exterior which makes for such an easy clean up – the beach-friendly, mess-friendly, kid-friendly diaper bag of your dreams!
One of their bags looks like a small tote bag that's super lightweight that I LOVE bringing to the beach. This other diaper bag that's pictured would work for any mama, anywhere!
One of my FAVORITE things about JuJuBe bags is how versatile they are! The backpack straps are completely removable if you'd rather hold it on your shoulder OR attach the shoulder crossbody strap. It's a perfect bag to use if you do lots of travel, or even a little travel just around town!
These amazing bags (and more, including duffel bags) come in the most beautiful patterns. JuJuBe is overall the ultimate mom-smart diaper bag, and I'm so excited that you have a chance to win a $350 credit towards anything in their shop!
Lalo
Lalo makes my most favorite high chair on the market! This chair TRULY has zero cracks or crevices. Even in the removable tray, there's no where that any mold could hide.
The tray is super easy to remove and replace, too, which is just easier on everyone! And last but not least, this chair is PRETTY. Like, keep out in your dining area 24/7 pretty. For more reasons to love it, check out this post. And get excited, because you could get a $350 shop credit to Lalo if you're our winner!
Little Poppy Co
I have three girls, so I KNOW that one of the best (but worst things) about being a girl mom is all of the hair bows! I've been buying bows since 2012, and I've learned the hard way how easy it is to lose bows – and trust me, we've gone through SO many of them. Well, Little Poppy Co. gets it and has provided us with a subscription that'll mail you bows EVERY month!
The cool thing about their subscription is that the bows you receive each month are specialized for that season – so in December you get Christmas colors/themed bows to go with Christmas themed outfits! We just got the CUTEST Valentine's bows that will look adorable with my girls' Valentine's Day outfits. PLUS they typically include a neutral bow each month which I'm so grateful for!
From years of collecting these bows, we have an amazing collection of bows that can go with any outfit. No more stressing to find the perfect bow to match your girls' clothes. If you have a baby girl this is seriously a GAME changer! But even for older girls, too – my Lyla still wears the bows at six years old. They're so so fun! AND makes for a great baby shower gift if you don't end up having a girl!
The winner of our baby giveaway will receive an 18 month subscription to Little Poppy Co. – yay!!!
Saranoni
Saranoni is one of my VERY, very favorite things to gift to people I love. I've given them to my mom, my OBGYN (who I love so much!), to dear friends when they've had babies, to friends who are grieving, to my brothers for Christmas, to my in-laws, the list goes on and on. They have THE VERY BEST luxury blankets I've ever tried – and trust me when I say I've tried them allllllllll.
They have the best baby boy and neutral patterns that I was SO excited to finally get to use when I had Harry! One of my newborn photoshoot tricks is to put my babies in plain white onesies but then swaddle them in a darling patterned blanket. It makes for perfect newborn photos without the stress of choosing outfits!
Millie has become completely attached to her Saranoni blanket and luckily we have two so I can sneak one into the wash while she snuggles the other! Their receiving blankets are PERFECT for tucking into an infant car seat, but you'll fall in love with how soft they are and want one yourself too – trust me!
If you win the baby giveaway, you're getting a $350 shop credit!!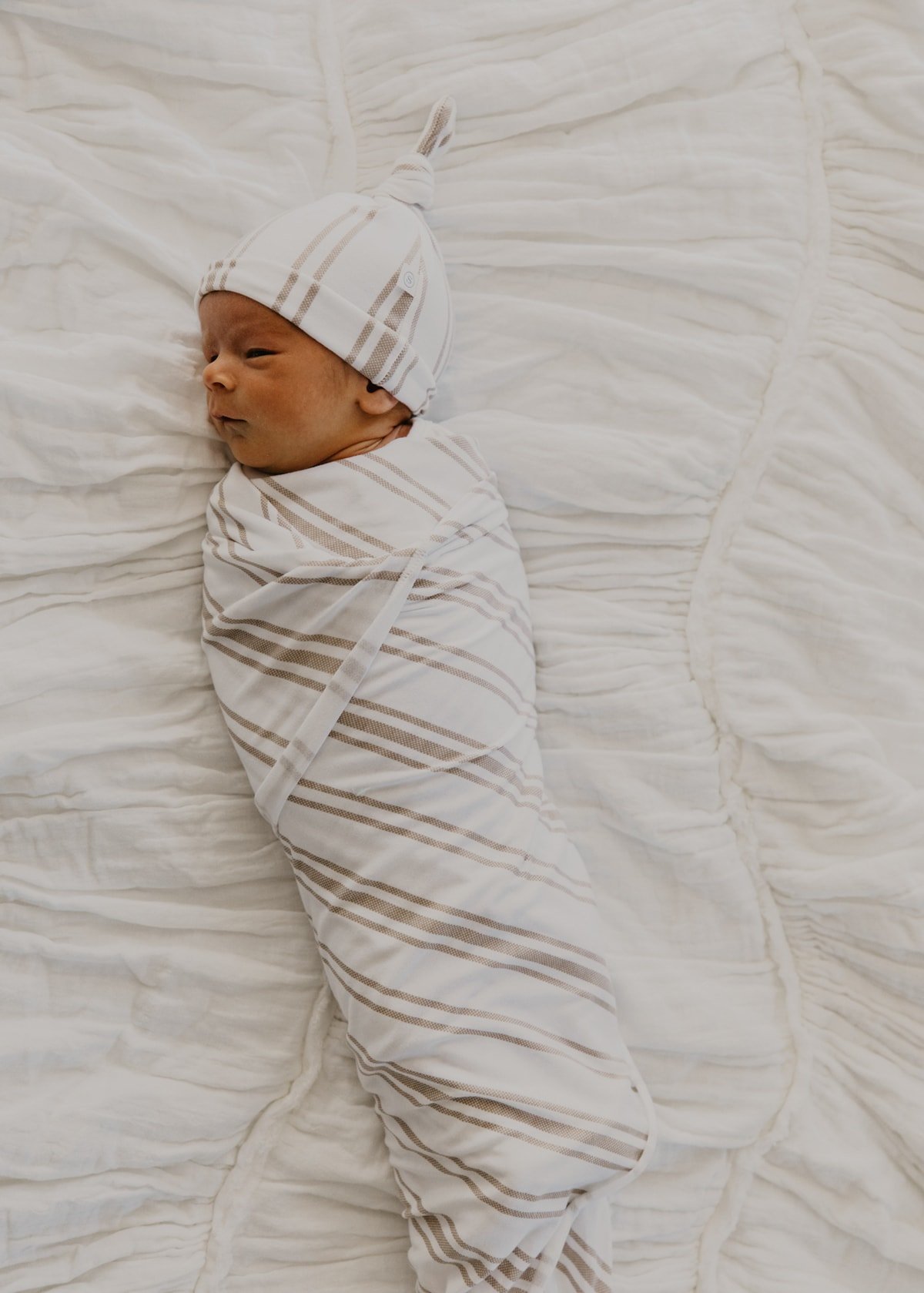 Solly Baby
Solly Baby wraps are the most premium, made in the USA, highest quality baby wraps that keep your little ones close and safe while you're able to do things so many new moms struggle to find time and free hands for – like putting on makeup or making themselves a sandwich!
It's been on my best baby registry list ever since its original draft, long before I even owned one myself, that's how badly I wanted one!
I wore my solly wrap like crazy with three of my four babies (I just didn't own one with Anabelle because they weren't a thing yet!) and I loved my Loop Carrier with Harry, too. I used it in this reel I made at a cute little farm, but I've also used it to wear Harry around the house while making dinner.
This is another GO-TO baby shower gift for me that I've given to many close friends and relatives and I can't wait to empower a new parent to wrap their baby in their own Solly wrap, too. You'll get a $350 shop credit if you win the baby giveaway!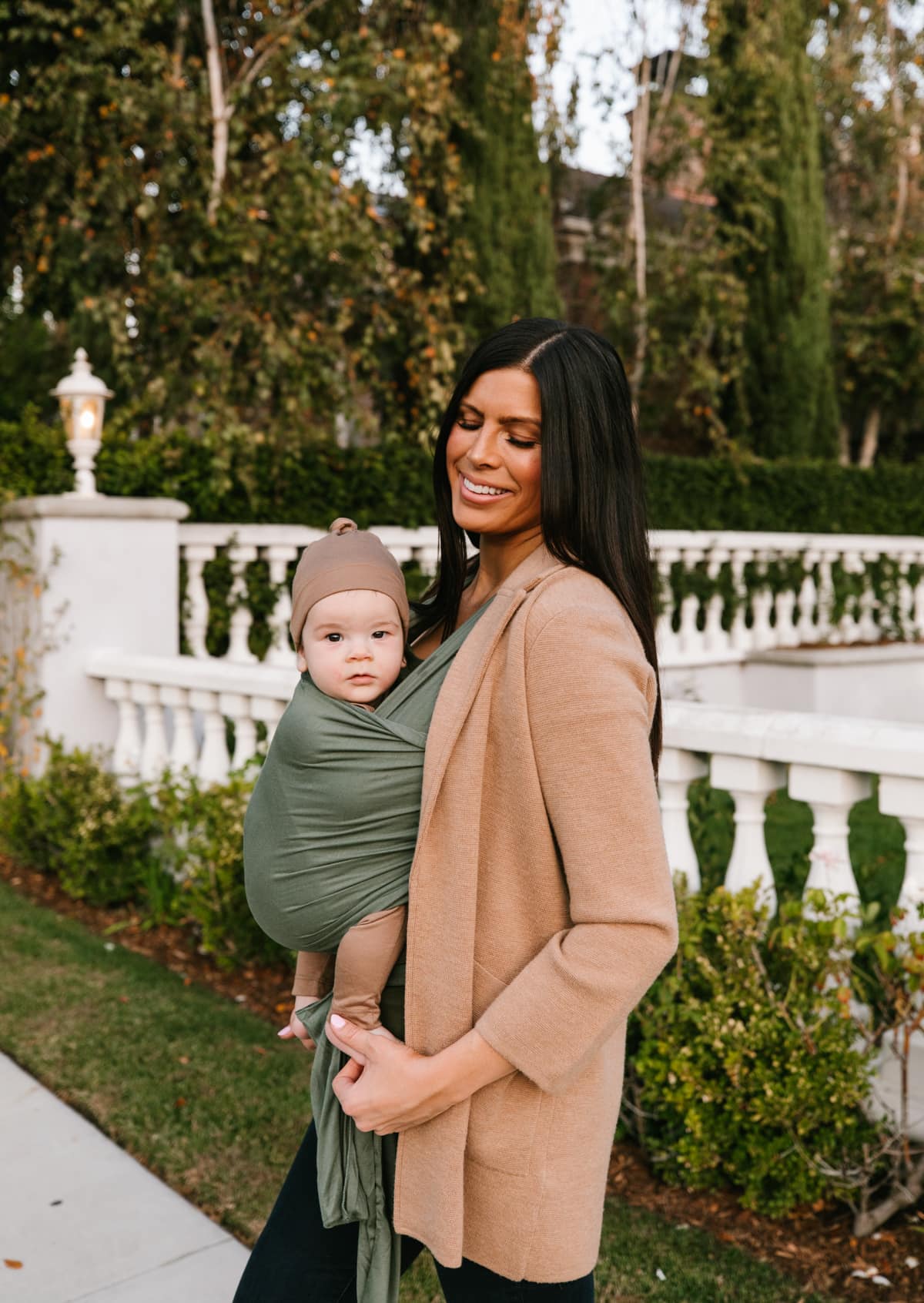 The Baby Cubby
The Baby Cubby is known for being the very cutest and most chic place to shop for your baby if you live in my home state (Utah!) and they also offer online shopping, too! I actually did a little tour last time I was visiting their store. You can see it here!
One of the fun things The Baby Cubby sells is the new Nuna REVV Rotating Car Seat!! We don't have this one personally, but we love the Nuna brand, and this car seat looks AMAZING, especially because it's able to rotate 360 degrees and you can use it as your baby grows from newborn up to 40 lbs! I'm SO excited that you can win this as part of the baby giveaway! But if you don't want the REVV, you can pick any car seat you'd like from The Baby Cubby up to $600!
Top Knots
I mean could you just die?! I don't know if these even need an explanation they're SO DANG CUTE. The top knot was the best thing that happened to me when I had the baby with the WORST hair loss of all three of my babes haha.
Poor Millie had a pretty bad bald spot from sleeping on her back after just a few weeks, but her Top Knots kept her looking so cute! They were probably my very favorite accessory of hers and maybe the only thing I was bummed about not being able to use when we had a boy. $350 shop credit is up for grabs in this giveaway and I couldn't be more excited about it!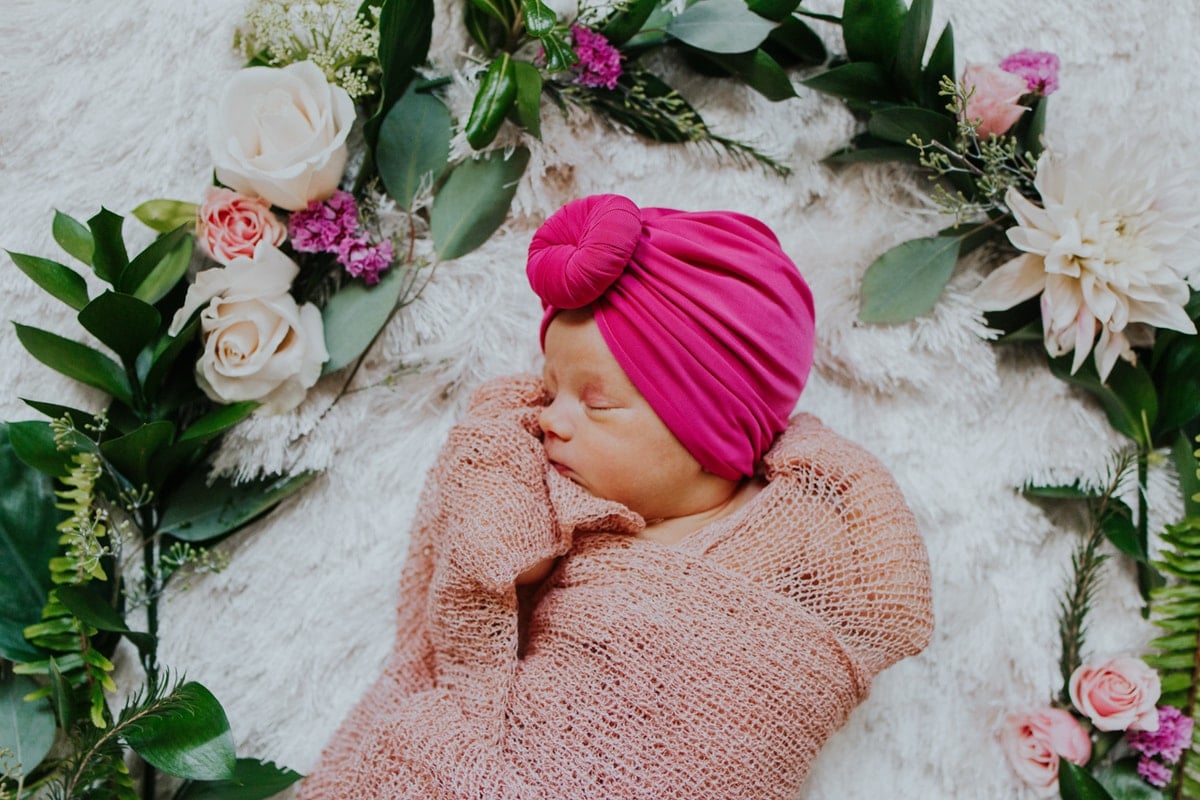 Tubby Todd
If you've ever read my best baby registry list ever, you know we swear by Tubby Todd. Their soaps and lotions are the only thing that keep my baby's skin soft and free of eczema, and their all over ointment is straight-up magic sauce!!!
I don't know what's in it, but I swear it will clear up any weird skin issues your baby has OVERNIGHT. Cradle cap? Eczema? Weird inexplicable rash? BYE! It's gone in about a day when I use the all over ointment.
It's also magical for my own super dry cracked heels or knuckles if I travel to dry spots in the winter (I'm looking at you, Utah.). They're giving away a $350 credit to their store. Soap for a year anyone?!!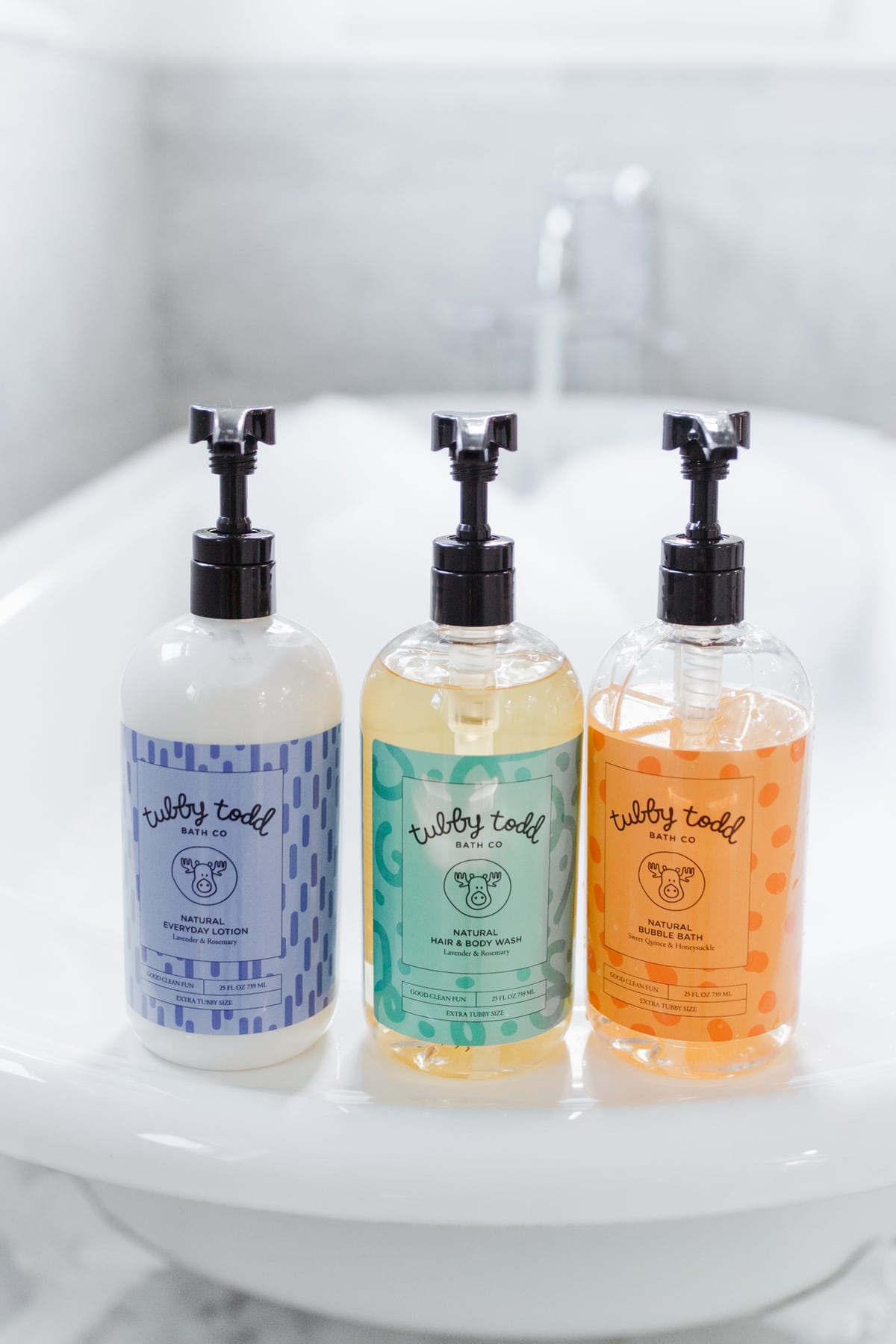 Good luck!!!
Okay now that you know why we love all of these brands, are you ready to enter?!? Good luck and I'll be praying (sincerely!) that someone who really will appreciate this will win. Enter above or click here to enter!
Lots of love,
Corrine