Today is SMALL BUSINESS SATURDAY and I'm so excited to share with you guys some of our VERY favorite small businesses!!! I know a lot of people are trying to ONLY shop small this year for the holidays, and I love that!
For years, I've done a roundup of my favorite small shops, one by one, for two and a half weeks (that's almost the whole Christmas season!) of December on Instagram, on top of my regular blog and Instagram work and my podcast last year too! I just felt like it was taking away TOO much time away from my kids and my family though. So this year, I decided to simplify and in the spirit of essentialism, just post ONE solid roundup of some of my favorite small shops and the best discounts to each of them!
I'm here to give you the best discounts on stuff I PROMISE you will love with all your heart, so you can shop small AND get a killer deal!
The quick list
Here's our quick list of our fave small businesses AND the discounts we have for you!
Now let's sit down like old friends and I'll tell you in detail why I SO DEEPLY LOVE each of these companies and their absolutely killer products that we swear by.
Loopy Cases
If you're looking for THE most functional phone case of all time ever, look no further, because the Loopy Case is not only constructed to keep your phone safe in case it drops, but to prevent the droppage from ever happening in the first place! The loop placed at the back of the case is incredibly helpful for making sure your phone doesn't slip out of your hands while you're taking pictures or filming memories.
And I have to say, I just got a brand new iPhone 12 Pro Max and brand new Loopy Case that would fit my phone isn't available quite yet, so I'm just using one from the Apple Store and it's KILLING my pinky! Have you ever noticed that? That you rest your phone on your pinky when you're scrolling or reading an email or a text or taking a video? The loop in the Loopy Case solves that problem instantly!
This weekend, Loopy is having an insane Black Friday deal on their cases!! Seriously, best deal ALL YEAR.
Loopy Case discount: Buy 1 get 20% off with code LOOPY, buy 2 get 25% off with code LOOPIER + free shipping, buy 3 get 30% off with code LOOPIEST + free shipping! Deal goes through 11/30
Solly Baby
I used Solly Baby Wraps with 3 of my 4 kids and truly they're the ONE thing I wish I had when I had Anabelle as a baby too! (I just didn't even know about them yet back then.) They're stretchy and can squish down into a little ball to pack easily into a diaper bag or suitcase, and are absolutely a dream for wearing your baby while making dinner, taking walks, carrying gear down to the beach and wearing your baby at the same time, pushing a cart in Costco while your baby sleeps on your chest, I could go on and on.
Also, fun fact, Elle is one of the most lovely people you'll ever meet and I got to interview her on my podcast about motherhood and postpartum depression and how moms can get through those first weeks and months of recovering from having a baby. She talked me through some hard things in that interview and I'll always be grateful.
They're light and breathable, but durable enough to use with multiple babies or give to a sister or friend after you're done using your wrap.
I absolutely LOVE their sleep sets too! They're so stretchy and yummy and perfect because they're two-piece, but also the bottoms are made super high-waisted so they don't end up sliding down and having a cold little tummy or back! They are seriously made of the softest material in the world but they're also unbelievably high quality and do NOT pill, even after several washes.
Solly Baby discount: Use discount code MINTARROW for 20% off all orders, code SATURDAY25 for 25% orders $100+, code SATURDAY30 for 30% off orders $150+, valid through 11/30 at 11:59 pm PT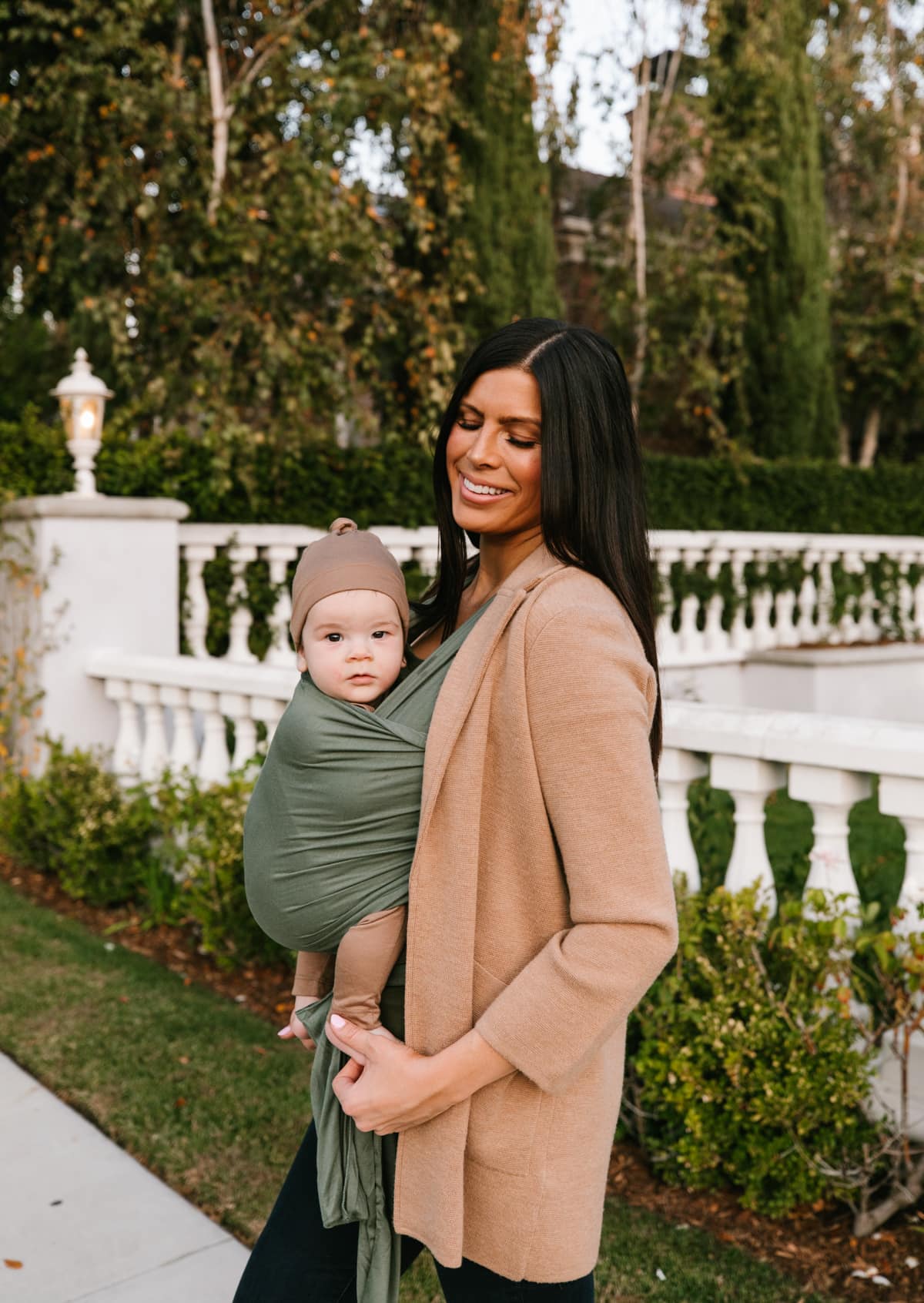 Clean Simple Eats
Neil and I have been using Clean Simple Eats meal plans for almost two years now and to say I'm obsessed would be an extreme understatement!! I love that they solve 6 basic problems for me:
– coming up with what to eat each night
– how to eat something HEALTHY that still tastes good
– cooking healthy food for my kids that they'll eat
– cooking that doesn't take more than about 30 mins per night
– what to make for lunch and even breakfast each day too
– how to lose weight without feeling like I'm starving
I actually LOVE the food so much that I legitimately look forward to every meal I make of theirs! It tastes AMAZING, doesn't take a lot of time to make, they're all perfectly macro-balanced, and Neil and my kids will eat it all up too! The ONLY problem I have is when Neil or my kids love it too much and I don't have leftovers to eat the next day for lunch haha. Their meal plans make each week's grocery list and meal planning so super simple too. It has given me tons of time back with my family and an incredibly easy way to eat healthy, feel totally full and satisfied, and lose baby weight while I feel healthier and have more energy than ever. SERIOUSLY!
We did a podcast with the creators Erika and JJ here that I enjoyed so thoroughly! You'll love their brand even more after listening to their podcast.
OH ALSO! Their protein powder tastes 10x better than any other I've ever tried. PROMISE.
Clean Simple Eats discount: Get up to 40% off site-wide! 40% off CSE meal plans & treat books, 25% off CSE supplements and gear, 10% off OffBeat butters, free pumpkin pie protein w/ all orders of $100+ (while supplies last) through 11/30 at 11:59pm MT
Beddy's Beds
I'll be honest – when I first heard of Beddy's I didn't know what all the hype was about. But then the task of getting my kids to actually make their beds became such a fight that I thought, "Well what the heck, they're super cute, might as well give them a try?" They. Are. GENIUS!!!
My kids actually LOVE making their Beddy's Beds (because it literally takes 3 seconds) and I love that their rooms actually stay clean!
ALSO … if your kids have bunk beds, these are an absolute MUST.
Beddy's Beds Discount: 25% off with code MINTARROW today only + get a FREE pair of pj's on orders $300+ – just add them to your cart!
Tubby Todd
Quick story: this was another product that at first I thought, "that's cute, if you have money to burn and you're like, really particular about organic products." Um no. This isn't just some cute product. (Okay it IS really cute for the record.) But oh my gosh. IT WORKS SO WELL! Lyla had horrible awful eczema as a baby, and I tried soooo many things before I finally tried switching to just using Tubby Todd wash + the all over ointment. OVERNIGHT, her eczema disappeared. Seriously. One night of the wash and the ointment and it was gone the next morning. I've had this experience so many times with the ointment. Cradle cap? One night of slathering that on my babies' head and the next morning: GONE. Lyla's eczema starts flaring up a little again and I use the ointment? GONE. It's voodoo magic miracle cream and I am just AMAZED by the wizardry of how well it works!
So needless to say (haha) the ointment is OUR FAVE. Second fave though would be the wash because it's so key to making eczema go away, just using that exclusively to wash your babies' hair and skin! Third, we love the conditioner. Anabelle's hair is extraordinarily tangly, but their conditioner is super good for getting tangles out. And lastly, the bubble bath is so great because other bubble baths have caused my girls skin irritation or even UTIs, but they've had zero problems when we use Tubby Todd bubble bath!
Tubby Todd discount: Today only, get 15% off site-wide, 20% off orders $100+
Honey of California
Honestly probably MY MOST requested small-shop discount! These slips are the ultimate game changer for your wardrobe, because anything just a little too sheer, a little too see-thru, a little to low cut or a little too revealing can still look beautiful but help cover just what needs to be covered without adding bulk or heat with these PERFECT slips and tees! They come in nude and white and black, but I for sure wear my nude the very most. Second would be my black slip and third, I do wear the white one on occasion! But seriously, if you haven't tried the nude honey slip or honey tee, you are missing out. They are stretchy and slinky and crazy thin and lay flat and behave just the way a slip should, going with the flow but causing absolutely no stress under whatever should be the main event.
You can see me wearing my honey tee under a pretty lace top, and under one of my fave lace dresses, below!
This discount only comes out ONCE a year and there will be no restocks before this deal ends so HURRY and grab what you need as fast as you can!
Honey of California discount: Use code MINTHONEY for 40% off site wide + FREE shipping! Ends Sunday (Nov 29) midnight PST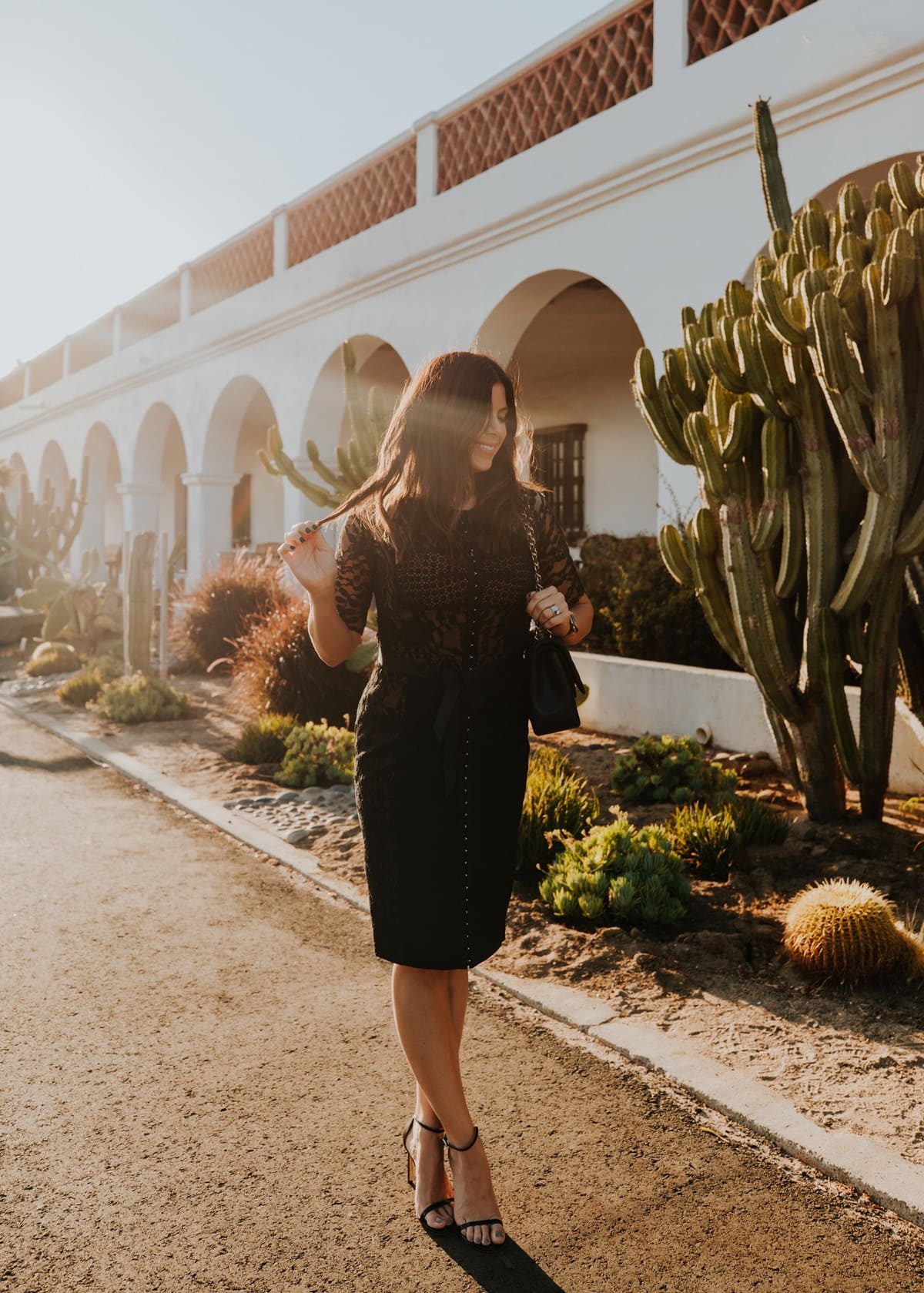 Cariloha
We've been sleeping with Cariloha sheets on our bed for YEARS now and I've tried soooo many (and seriously I mean SO. MANY.) other good sheets out there, but none compare to the amazingness of Cariloha. I am talking silky, soft, slide into bed and feel like you're straight up IN HEAVEN bamboo sheet PERFECTION.
They're also 3 degrees cooler than other bamboo sheets which, if you know me, is A BIG DEAL because I run HOT so I need my bed COOL!
We've owned both the classic and the resort and the resort are just more luxurious and definitely my fave! But I'm definitely not mad about it when we wash our resort set and use our classic sheets. I love them too and even the set we bought years ago is still soft and wonderful.
PRO TIP: don't use fabric softener on these, it will actually ruin the softness of the bamboo!!
Cariloha discount: 30% off site-wide with code MINTARROW at checkout through 12/13
Freshly Picked
Ohhhhh Freshly Picked! They're so nostalgic and sweet to me, my babies' FP moccs. Every one of my babes have learned to walk in their moccasins, including Anabelle who wore one of Susan's first pairs that she actually hand-sewed herself and brought to an auction where she was raising money for a man with little kids who had just been in a snowboarding accident. Yeah, she's that kind of person!
Their moccasins are SO beautifully made, and now they make the very nicest kids shoes too! I've been looking for the perfect Chelsea boot for my girls this winter to wear with nicer outfits or to school for Lyla and these were the perfect fit! I also am a MAJOR fan of her perfectly-crafted diaper bags that are huge enough to hold my laptop but light enough to carry with all the gear I need for both my babies in diapers and not break my back! She crowd-tested her bags with MOMS who gave her all the feedback on where to put an insulated pocket and where we needed zippers and why the top handle was so important and how to perfectly construct the long shoulder strap AND the backpack straps that can all be adjusted and hidden to meet your exact needs and it's honestly the bag we use the very most now.
I haven't tried her brand new very sleek and minimal bag YET, but it's part of the double deal below, so I might have to try it with the discount I have for you!!
Freshly Picked: Today only, entire site on sale! DOUBLE DEAL: Get an additional 10% off discount when shopping THIS COLLECTION by using code FPxmintarrow10 at checkout
G2G Bars
I've tried a lot of protein bars out there!!! Every one that Trader Joe's sells, all of the Costco protein bars, and a whole lot of others that Neil randomly has selected at the gas station over the years. (That's one of his favorite pastimes. True Story.) G2G bars are THE BEST EVER. I'm not just saying that. They taste JUST like cookie dough when they're soft! So I order a bunch at once, keep some in the fridge (because they last MONTHS in the fridge!) and pull out one box at a time for us to enjoy at room temp (they last 30 days outside the fridge).
G2G Bars discount: 15% off with code mintarrow
Shop small + save big!
I hope this helped you find a few new SMALL businesses you love here, and you got an amazing deal on some things you want or need or can gift to someone you love this year.