One of my most FAQ is about some of my favorite brands and whether or not I have a discount code! Instead of you having to search high and low for all the deal deets, I wanted to put it all in one place! That way you can come back to this post for all your discount code needs. These brands are all my tried and true, forever and ever brands that I love so much and KNOW you will love too! All these products make amazing gifts and have my 100% stamp of approval.
Discount Codes
Tubby Todd
Tubby Todd is the ONLY wash I will use for my babies because it truly helps prevent eczema and dry skin! It is so beyond worth the money. The most beneficial must-haves products are their body wash and the ointment. The all-over ointment is MAGIC SAUCE. It cures cradle cap, eczema (overnight for us!), my dad even uses it on his cracked knuckles! All their products are uber-clean, fresh smelling and so good for your baby's skin (and yours too!) Get 15% off applied at checkout through this link.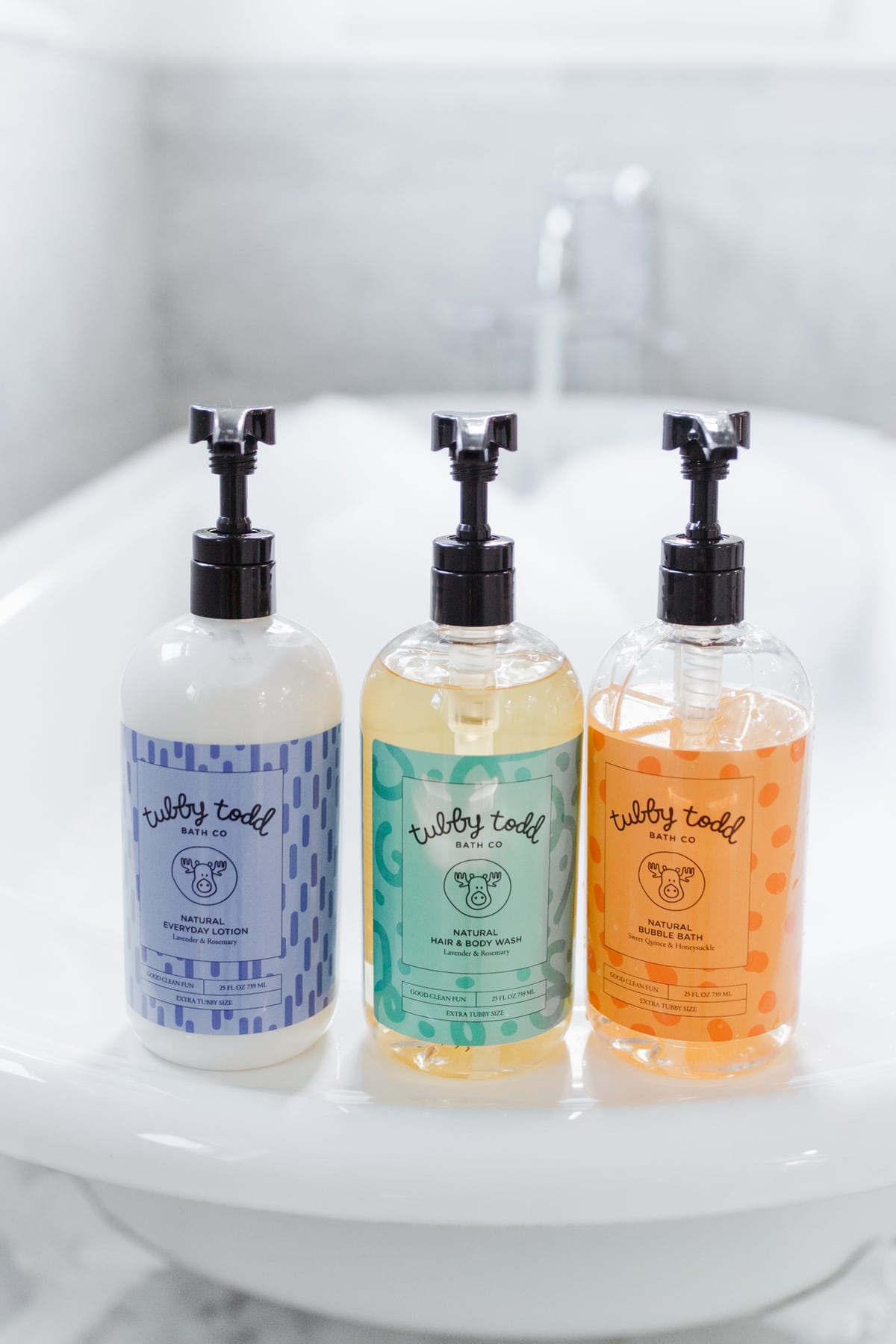 Saranoni
I have tried literally every luxury brand of blankets on the market and THESE are the ones my entire household want! They are our very favorite, nicer than ALL other blankets (for real!). Millie drags her Saranoni blanket around our house constantly, which is just adorable. My favorite ones are the faux fur blankets, because not only are they just the most comfortable, but they look so good too! I try to keep those ones away from my kids if I can 😉
Saranoni swaddles are also a must have for babies. They are stretchy and so buttery soft and make the best gifts! Use code MINTARROW for 15% off at checkout!
Saranoni robe
This Saranoni robe is my absolute #1 very favorite robe of them ALL and it was my TOP PICK in my 7 best robes roundup. It feels exactly like you are WEARING a Saranoni blanket and hello, can you imagine anything better? It's so stretchy and soft and comfortable and so.freaking.dreamy. It is thick enough to provide substantial coverage and achieve optimal snuggleability, but not so thick that you get hot.
I have washed this a zillion times and it's still perfectly brand new soft. It is an absolutely incredible option and I love love love love LOVE it. One of my favorite features has got to be the extra long sleeves. I can easily roll them up if I need to, but they're so dreamy to me. Don't forget to use the code MINTARROW for 15% off!
Beddys
I think Beddy's is the only way to go in general if you have kids, but especially if you have kids and bunk beds! Making a bed if you're the top bunk kid is next to impossible. Anybody having childhood bed making flashbacks right now?! With Beddy's it's as simple as zip and go! It is a total game changer!
Beddy's beds are the most genius bedding sets of all time EVER because they combine your sheets and your comforter into ONE with a zipper! They're machine washable, which this mom absolutely LOVES! I think ours still look perfectly new and beautiful even after tons and TONS of washes.
In addition to being totally genius Beddy's beds are also CRAZY COMFY! They come in minky (where the top is like a soft blanky) or non-minky (just a sheet feeling) but my girls are OBSESSED with the minky!! They both love crawling into their cozy beds at the end of the day! (I answered more FAQs about Beddy's HERE). Use the code MINTARROW for 20% off your Beddy's!
Clean Simple Eats
In case you've missed me fan girl-ing over Clean Simple Eats on Instagram, here's the skinny on CSE. It's a macros-based meal plan that allows you to eat tacos and pizza and dessert and still lose weight! No joke. Every recipe is balanced with just the right amount of protein, fat and carbs to keep your body fueled and satisfied AND still burn unwanted fat! All the food is super clean and super yummy.
This plan has solved so many problems for me including what to eat, how to lose weight but not be starving, how to still love what I eat, and how to feed my whole family without making multiple meals for everyone! It eliminates meal planning and grocery lists (that's all included!), and takes all the brainwork out of eating healthy.
It literally doesn't feel like a diet, because it really isn't!! It's DELICIOUS (seriously they're SO YUM) meals that take less than 30 minutes to make (sometimes even just 10 mins) that my whole family will eat.
If you wanna skip right to the discount and grab one of their meal plans, you can use this link to buy ANY Clean Simple Eats meal plan and it will automatically take $15 off each meal plan at final checkout!!
G2G high protein snack
I always keep a high protein snack in my bag in my purse. Especially while breastfeeding, sometimes I'm out and about and NEED to eat (much like my baby! ha!) My go-to is always a G2G bar. They really are my very favorite, the best tasting protein bar (cookie dough, anyone??), and I practically have to fight Neil for them! I've tried so many bars over the years, and these are the only ones that I keep going back to. Use the code mintarrow for 15% off + free shipping over $50!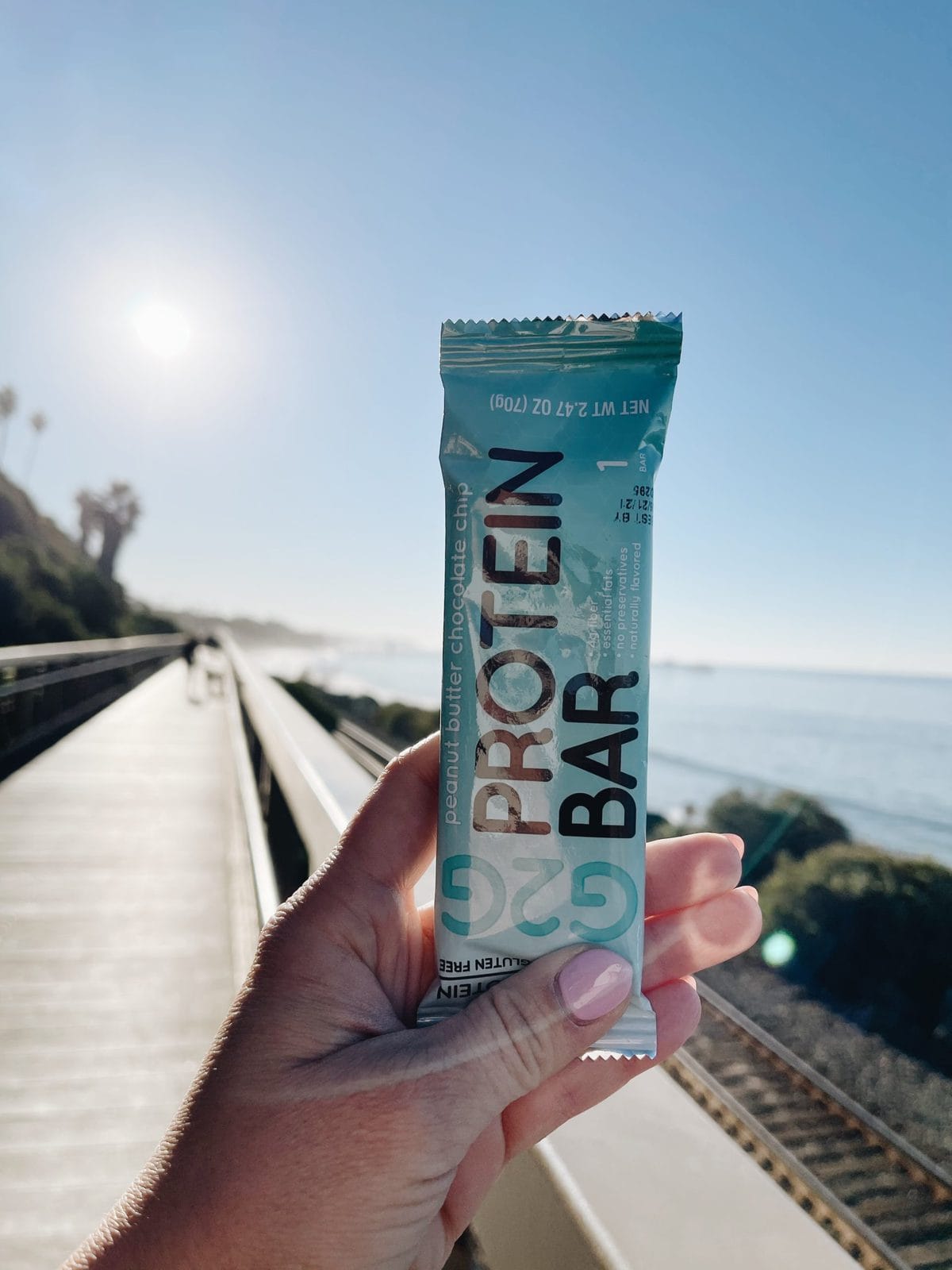 Lehi Mills
I used to love to buy my baking flour from Lehi Mills when I lived in Utah. But when I moved to California I kinda forgot about it until quarantine when I couldn't find any flour in the stores! So I started ordering online from Lehi Mills (even though I assumed it would cost a million dollars to ship flour), and I was shocked when it was SO affordable! Once I started ordering flour from them, I also tried a few new things like the raspberry muffin mix and we are OBSESSED!!
I'm totally converted to Lehi Mills, especially getting it delivered right to my door and not having to lug a 50 pound bag of flour around Costco. The quality is SO superior and now it's my #1 go to for flour and mixes. They have vegan options, dessert mixes, and choices that will keep you AND your kids happy! Remember to use the discount code MINTARROW for 10% off!!
Ritual Vitamins
I am absolutely in love with Ritual vitamins! The Essential Prenatal is the best I have ever tried and I have tried so so many. These are leaps and bounds beyond any other prenatal vitamin I have tried and I actually look forward to taking them. Seriously if you've struggled to want to take your prenatal vitamins in the past, ORDER THESE. You will not be disappointed. And don't forget to use code MINTARROW for 10% off the first 3 months!
Loopy Case
Loopy. Is. Life. If you're a busy woman (who isn't!), and trying to hold all the things at once, this is the phone case for you. It also makes taking pictures and videos easier because I don't drop my phone haha! I can't ever go back to a normal phone case now! They are stylish and functional which are the two adjectives that I need to describe all things in my life. Use discount code mintarrow for 10% off, mintarrow15 for 15% off 2 or more Loopy's!
Bloody Buddy Cup
I had used tampons for forever, but heard people raving about menstrual cups soooo I decided to try one. I tried the Diva Cup first and it was OKAY, but sometimes hard to use. I'm so glad I gave the concept a second chance because the Bloody Buddy is.amazing. I'm super looking forward to trying their newest one as well, and I love that it comes in different sizes! I find it to be SO comfortable and I seriously love not having to deal with tampons. It feels like freeeeeedom!!! Every woman should own a Bloody Buddy, for REAL. Make sure you use the code mintarrow for 10% off at checkout!
Beachwaver Curling Iron
I LOVE the Beachwaver curling iron because it curls my hair in literally HALF the time a regular curling iron takes, but it lasts twice as long. My curls last for DAYS and I think it's because the barrel is winding my hair up so close to the heat that it curls more effectively. And my hair does NOT hold curl easily. So this curling iron really has been a life changer and is my very favorite curling iron of all time!
The Beachwaver is NOT hard or scary to use at all. It's super duper easy and so quick! Yes, it curls your hair for you and yes, that sounds intimidating, but I figured it out literally within the first 3 seconds of trying it out.
I have and love all 3 of the Beachwaver curling irons, but the one I use the most frequently is the 1″ because I feel like my waves from that curling iron last for DAYS. The .75″ is more of a crazy, curly Beyonce curl and the 1.25″ is a much more loose wave that falls pretty quickly. Be sure to use code MINTARROWWAVE for 10% off at checkout!
Discount codes for Days
We will keep updating these discount codes (and adding new ones!) so that your purchases always have a little discount at checkout. It's my thank you to YOU for being such a loyal reader. I'm so glad you love what we love and that you continue to trust my opinion, it means so much! Happy shopping!