Dog may be man's best friend but SPANX is every girl's best friend! Whether you want to dress up, dress down, go for a walk, or lounge around all day, this brand has got you covered. Keep reading for more details about these Spanx deals we found and a few of my faves that you will not want to miss out on!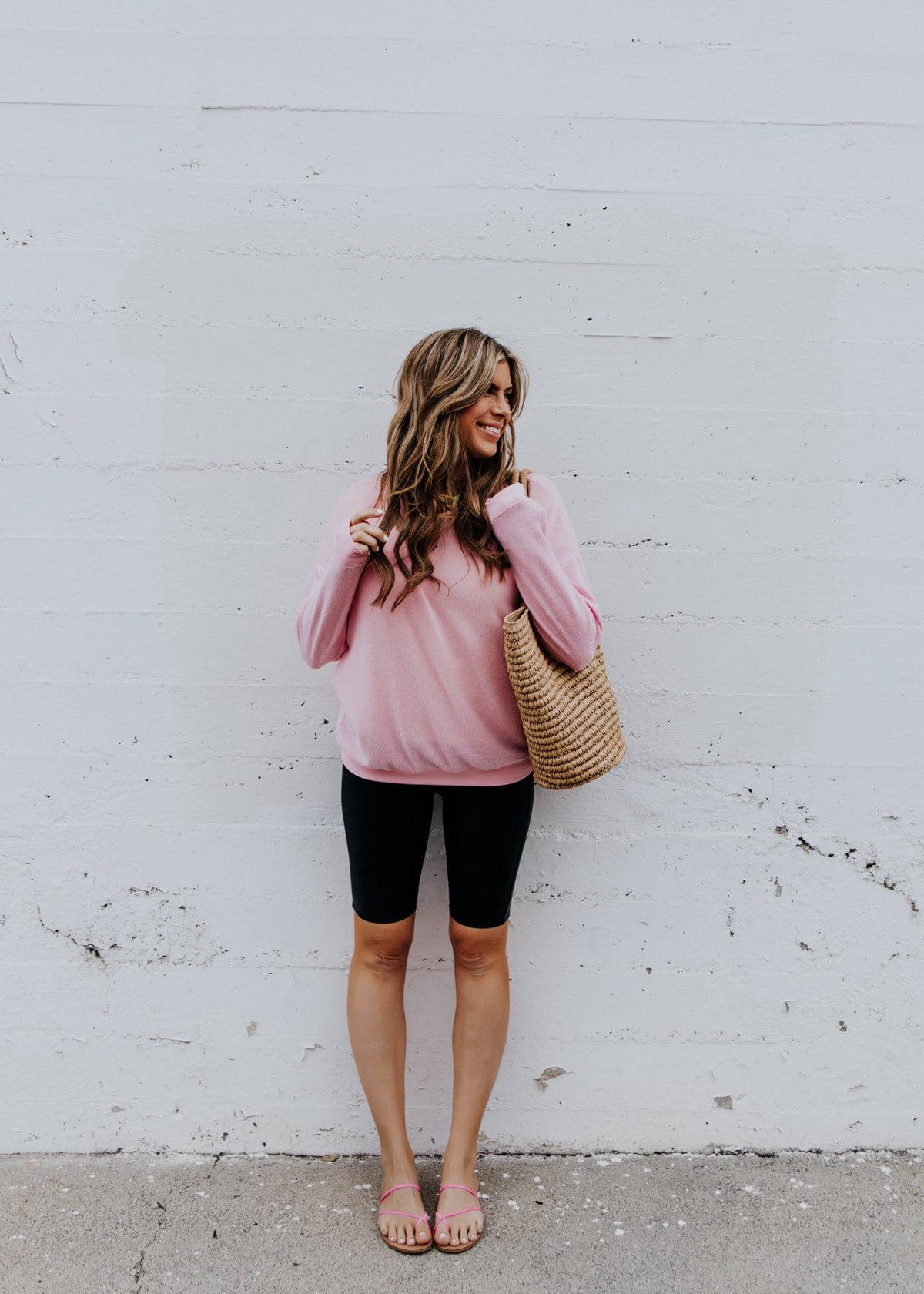 Deal Details
A good Spanx deal is hard to find, but today we found some AMAZING deals on Mint Arrow faves – like the infamous faux leather leggings, trendy bike shorts, and highly rated undergarments! And right now, you can snag these faves for up to 50% off!
Faux Leather Leggings
Spanx faux leather leggings are SO amazing. They make me feel 1 size smaller instantly. The high waist is actually a control top that just feels smooth and sleek! I feel like an unexpected texture (like faux leather!) adds such a fun element to a monochromatic outfit and breaks things up a bit. You can get the Spanx faux leather leggings for $69 – $71 (reg $98-$102).
This Spanx deal does not include the leggings in black, but there are so many other colors to choose from here!
Bike Shorts
Bike shorts are back and I could not be more here for it! I love this trend, because it's like the summer version of leggings! They're comfortable and casual. They're perfect for running errands or hanging out at the house without being too hot or sweating to death.
These camo bike shorts are on sale for 30% off making it $47.99 (reg $68).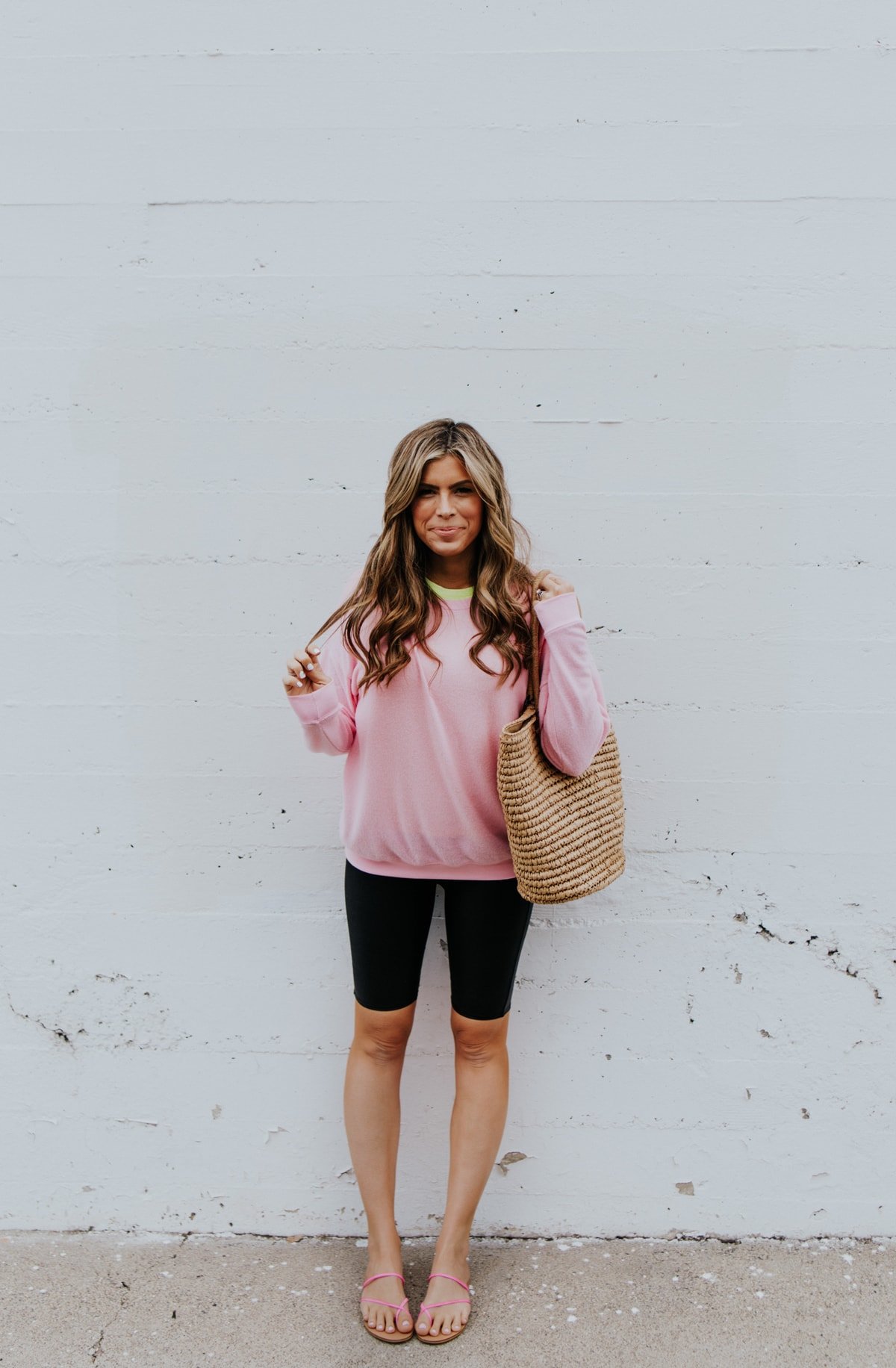 Spanx Bras
Spanx Bra-llelujah!
A fan favorite and one of MY favorites in the past couple years! This front closure bra is really highly rated and has THE softest, smoothest back. It's honestly a ridiculously smoothing bra. You can wear a super fitted shirt and will get zero ripple in the back. ZERO!! The bra is full-coverage, lays really nice, and is really comfortable. So much YES! Right now, you can get this bra for $47.99 (reg. $68.00).
Spanx Undie-tectable
YOU GUYS. This bra (pictured 4th in the stack) is kind of the bomb. It's like Spanx and the Natori Feathers bra got together and had the most beautiful baby of all time. It is super super smoothing on the back and sooooo comfortable, but also pretty super pretty. Seriously, crazy comfortable. It's technically a push-up bra, but in the most low-key, flattering way possible. Another feature of this bra that I totally love is that the straps are convertible and adjustable, meaning it can be worn traditional or x-back. Right now you can get this bra for $47.99 (reg. $68.00).
Shop and Save!
We've rounded up some of our very fave things that you can get from the Spanx sale section below for you to shop quickly and easily! Happy Shopping!