There's a reason I always include Oribe in my picks for my Sephora & Nordstrom beauty sale guides… It NEVER goes on sale. So even a small discount is a big deal… But 50% OFF?! This is HUGE!! I can't stress enough how good these deals are today – particularly on their dry shampoo and texturizing spray. Keep reading for all the details, and to claim yours before they sell out!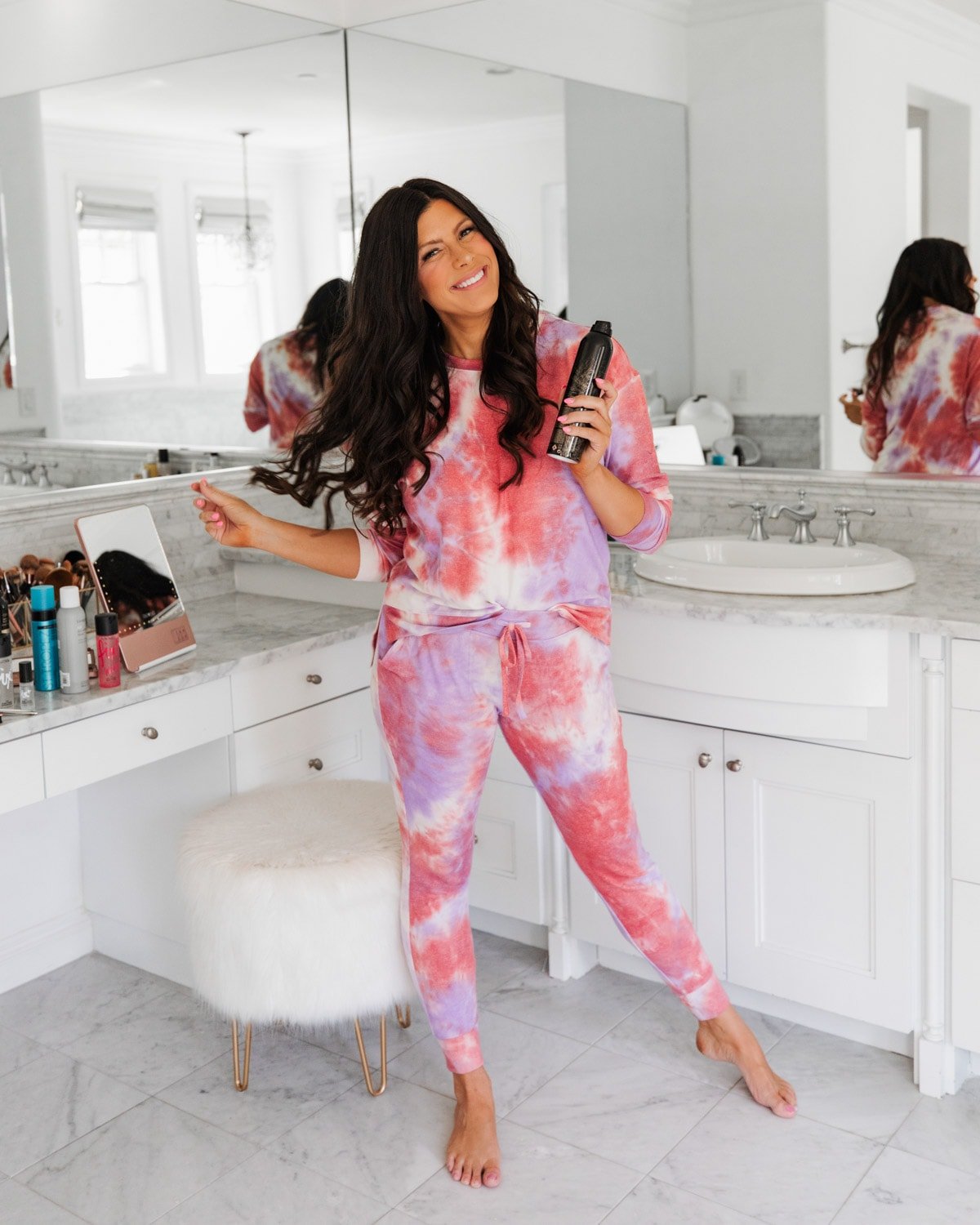 In a hurry? Go straight to my picks below!
Deal details
Right now you can get this Oribe Dry Styling set that includes the Dry Shampoo and Texturizing Spray, for ONLY $45 (reg. $75)! Amazing right? That's 40% OFF retail value. Normally, you can only get up to 15% off – maaaaybe 20% on a good day… But 40% off is insane!!!
That's not all though! You can also get this Collector's set that includes ELEVEN different Oribe products for ONLY $140 (reg. $280)! For HALF the price you get to try ALL of their amazing products, including the Dry Shampoo and Texturizing Spray.
These would both make for amazing Mother's Day gifts!
And seriously, Oribe never goes on sale. Ever. So if you want to get their dry shampoo and texturizing spray at a discounted price, buy them today! Because if you're a fan of not washing your hair (*raises hand) you'll LOVE these two products.
Oribe Dry Shampoo & Texturizing Spray
The Oribe dry shampoo smells amazing, works super well, and doesn't create build up. (AMAZING for volume and a day two or three look.)
The texturizing spray absorbs oils and gives you amazing volume at the same time as well. They're both literally magic! The texturizing spray is amazing to use even on wash day, though, because it makes styling so much easier by adding a natural texture to your hair. Hold curls & volume SO much longer with this stuff.
With Mother's Day coming up, I love the thought of gifting one of these Oribe sets to any mom (because what mom doesn't have dry shampoo days), but especially an expecting mom packing for a hospital stay!
When there's no time to wash your hair, these products give you volume, texture, and absorb grease. The easiest way to help yourself feel "ready for the day" when you're focused on your brand new little one!
Don't miss it!
Like I said, Oribe products neverrr go on sale, so if you're a fan like I am, or if you've been wanting to try them, ADD TO CART! This is definitely a deal you don't want to pass up.