Quick version: HUGE Sephora sale for Beauty Insiders! Get 20% off your entire purchase by using the code GETGIFTING at checkout. (If you aren't an insider yet, sign up for free here!)
Rejoice beauty lover, because I'm telling you about an amazing Sephora sale that's LIVE right now!! This is an AMAZING beauty sale because it's a perfect opportunity to try out some new products and get a deal on them, or stock up on some tried and true favorites.
You do have to have a Sephora account to take advantage of the sale today, but even with the free account (which you can get just by signing up with your email) you can save big on some of my favorite holy grail items. Just in time for a winter makeup refresh, or for gift shopping!
In a hurry? Go straight to my picks below!

What if ONLY the deals YOU wanted to see were in your inbox before anyone else?! If you want to be in the know and find out the hottest deals tailored just for you, you can join our subscription email here! It's simple, you tell us the deals you want to see and we'll make sure you see them first!
Better than VIB Sephora Sale Details
Before I start dishing on the beauty products I'm currently obsessed with, here's the 411 on this huge Sephora sale.
Right now, if you're a Sephora Beauty Insider, you can take 20% OFF your entire purchase with code GETGIFTING! (One-time use.)
If you aren't a member yet, all you have to do is sign up for the Sephora Beauty Insider program, which is as simple (and free!) as signing up to be on their email list. Yep, you read that right, it's THAT easy!
You can also get 30% off the entire Sephora Collection right now!
LIVE: get ready with me
I did a get ready with me IG live a while back that you can watch below, and I linked all the products I used in this GRWM video below, too.
PRODUCTS IN VIDEO:
Foundation in 7, brow pen in soft brown, brow gel in warm medium brown, bronzer in i$land ting, liquid blush in happy (I also love the shade encourage), concealer in light medium sand, highlighter
Sephora Sale – Holy Grail Makeup FAVES
1. Anastasia Micro-Stroking Brow Pen
This Brow Pen keeps selling out everywhere because it's truly phenomenal!! If you want the look of microbladed brows but don't want to pay the pain or price tag, this is the product for you!
When I use this, I fill in my brows like normal with a brow pencil and then I layer this stroking pen (in Taupe) in the direction of my brow hairs. It gives a killer 3D look, like all of a sudden I grew a bunch of brow hairs! Hurry and grab it during this Sephora sale before it sells out!
2. Best Foundation
This award-winning Luminous Silk Foundation from Giorgio Armani has over 4,000 almost perfect reviews!! Glowing reviews, glowing skin, and part of the Sephora sale? That's a win-win-win.
It's on the pricier side, but if you're determined to find the very best foundation out there, this is a must. It's weightless and hydrating and makes your skin look totally flawless and natural! I use color number 7, and the match is impeccable.
3. Sephora sale top pick! Patrick Starr Preserve the Serve Luminous Setting Spray
If there's only ONE thing you buy after reading this post, let it be THIS. The One Size Preserve The Serve Luminous Setting Mist!
The girl at Sephora told me that she did her makeup and used this setting spray afterwards, and her makeup didn't move for EIGHT HOURS. She even wore a mask and it didn't transfer over onto her mask – I thought that was a very bold claim and was a bit skeptical.
BUT I'm here to tell you it's TRUE and it works.
I went to the temple a while back with a full face of makeup, misted my face with this, took my mask on and off a few times throughout our time in the temple, came out of the temple two hours later…. literally ZERO makeup transfer. Mind blown.
And then I tried it AGAIN at a full 8 hour Disneyland day when masks were still required. Mask on and off between rides – on whenever we walked inside for a ride or inside a store, off when we were outside, and again … ZERO MAKEUP MASK TRANSFER. If that doesn't sell you I don't know what will!
This is the best setting spray I've ever used. It also smells heavenly and sprays out in a really fine mist, distributing onto your face very evenly and lightly.
4. IT Cosmetics CC+ Cream
The CC+ Cream is my VERY favorite IT Cosmetics product. I've been using it for years! It's won tons of awards (including Allure magazine Reader's Choice Award) and is a cult favorite of makeup artists and consumers alike.
Plus, it was actually developed by plastic surgeons and dermatologists, so it's literally makeup and skincare all in one! If you're in a hurry, you don't need to stress about SPF, a primer, or moisturizer because this ALREADY HAS IT ALL! I'm so excited that it's part of this Sephora sale!
When I was on a national TV show a few years ago, the professional makeup artist had literally every kind of foundation and brand imaginable at her fingertips and chose to use THIS IT Cosmetics CC Cream over every other option. It's good enough for HDTV, so it's good enough for me!
Depending on the brush used, it can be full coverage or light coverage so it's SOO versatile! If you're trying to figure out your shade, they even have a handy chart AND a live consultation to help you find your best foundation match.
5. Sephora sale rare discounted item! Oribe Dry Shampoo and Texturizing Spray
I've mentioned that Oribe never goes on sale, right? Ever. So if you want to get their dry shampoo and texturizing spray at a discounted price, buy them today! Because if you're a fan of not washing your hair (*raises hand) you'll LOVE these two products.
The dry shampoo smells amazing, works super well, and doesn't create build up, while the texturizing spray absorbs oils and gives you amazing volume at the same time. They're literally magic!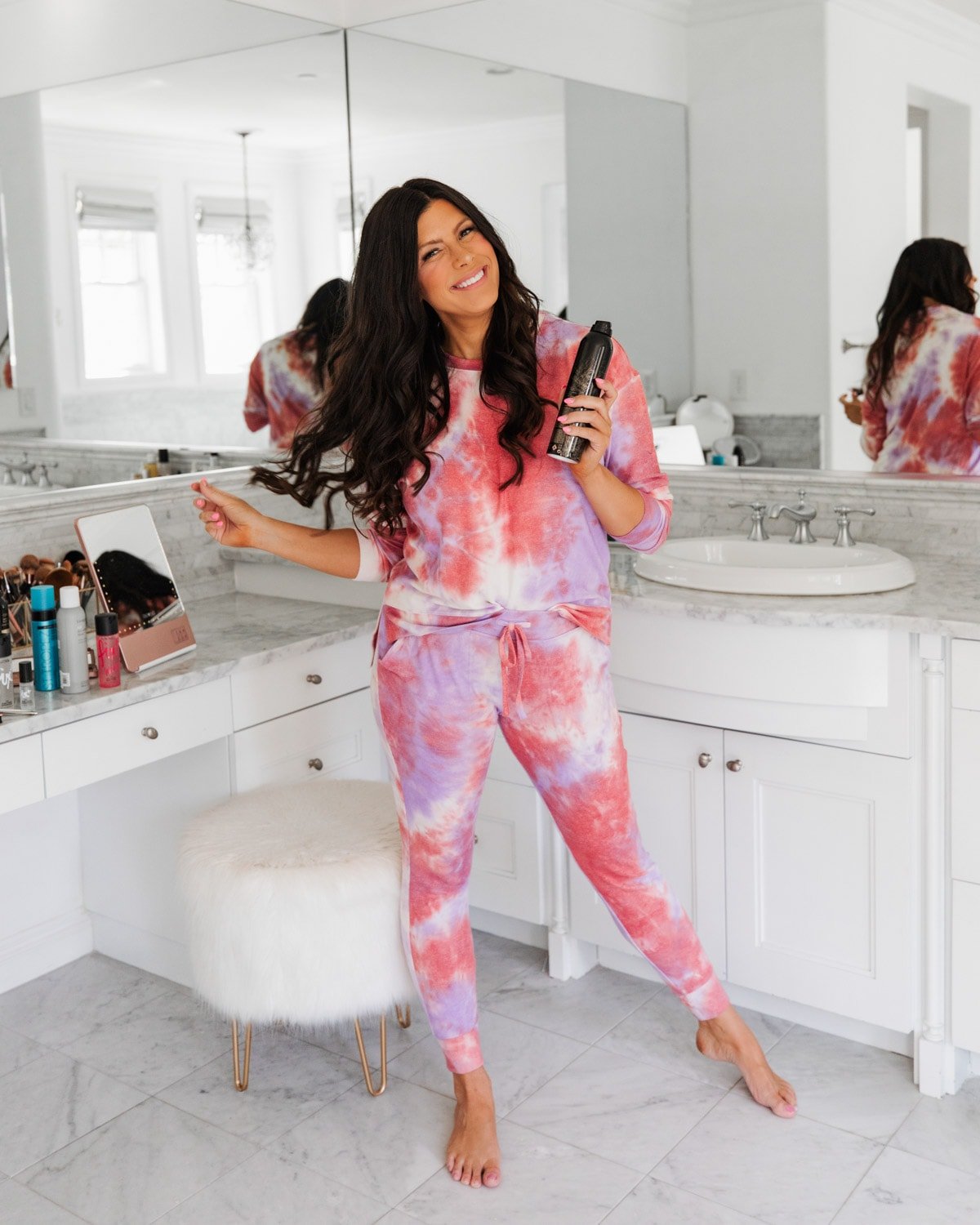 6. Concealer
I'd heard nothing but rave reviews about the Giorgio Armani Concealer, which is a fairly new product. I was SO excited to try it for myself since my love for the foundation runs deep.
And let me tell you. This concealer IS.INCREDIBLE. It feels so light, not sticky or tacky, but still gives amazing coverage. If you're looking for a powerful but lightweight concealer, this is the one for you from this Sephora sale.
I wear it in the color 6, which is brightening but still blends beautifully with the foundation. Truly I can describe it perfectly by its name: Luminous Silk!
7. Bronzer
This Fenty bronzer in I$LAND TING is the most gorgeous color and tone and not orangey AT ALL! It's the prettiest "I just got back from an amazing tropical vacation" bronze. For SURE add this bronzer to your cart during this Sephora sale to get it at a discounted rate!
8. Urban Decay Eyeliner
Urban Decay's eyeliner pencils are probably my favorite eyeliner pencils OF ALL TIME. They glide on like butter but stay alllllll day. I gave one to my sis one year for her birthday when she asked me what my favorite eyeliner pencil was. It just works really super well, it lasts forever, and it looks really pretty.
9. Cream Eyeshadow
Eyes to Mesmerize Cream Eyeshadow in Champagne is the best base color to wear alone or to build upon with other shadows. It's a cream to powder formula that goes on sheer with a sweep of the finger, or with more coverage if you use a brush! These cream shadows are so beautiful, stay all day, never crease, and come in 11 stunning hues during this Sephora sale.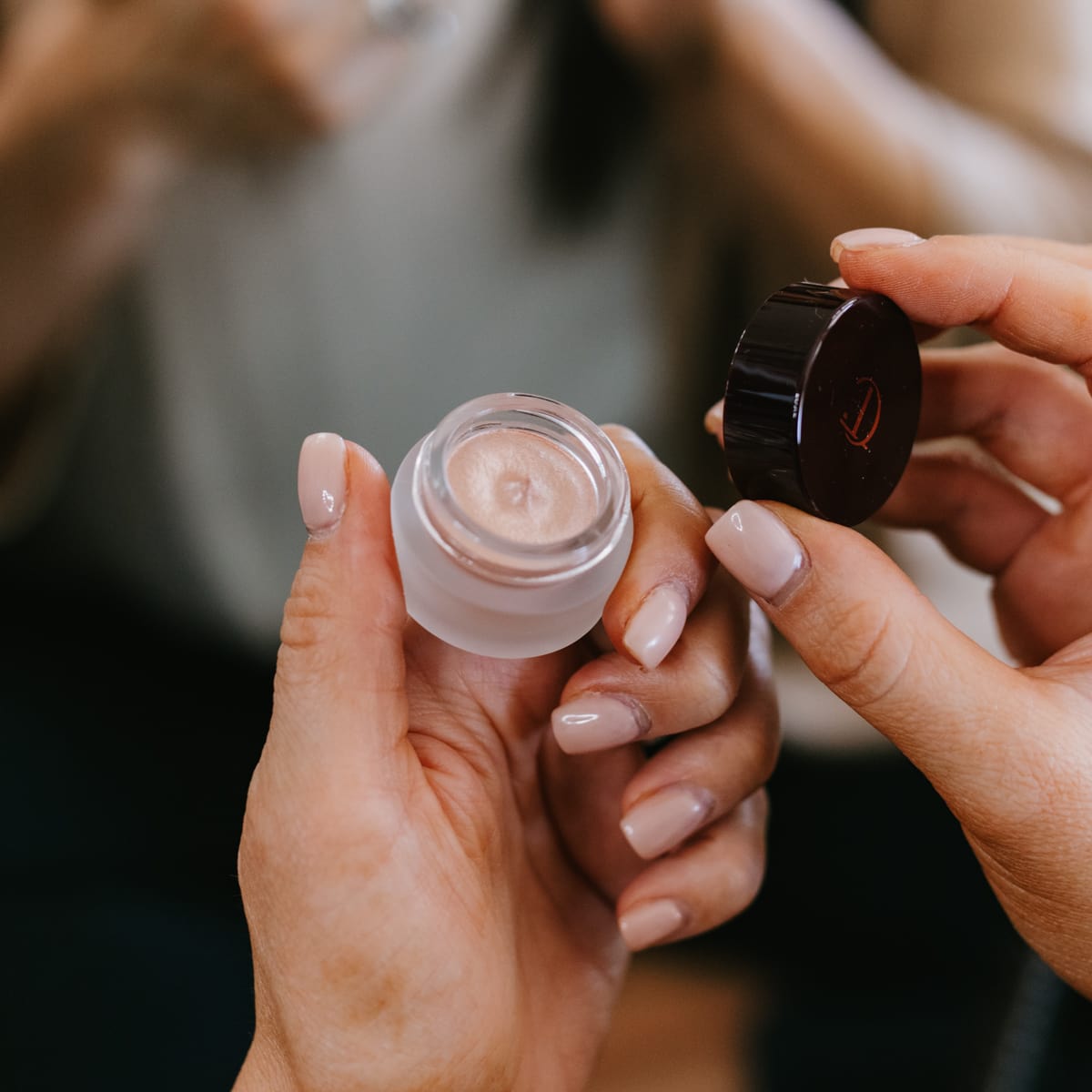 10. Gimme Brow+ Volumizing Eyebrow Gel
The Gimme Brow+ eyebrow gel is almost spooky with the way it magically fills in your brows and makes them appear fuller! It's like you grow eyebrows (in the BEST way) as you apply it. Seriously so cool. I use the warm deep brown color and always end up with the most natural-looking, beautifully full, and defined brows! This has been such a staple for me throughout the years.
11. IT Cosmetics Superhero Mascara
I REALLY love this mascara. It's one of my TOP THREE mascaras in my makeup arsenal because it's so versatile and works so dang well. It's also one of the few mascaras that I feel comfortable enough putting on over lash extensions.
It's super duper gentle, comes off easily, and builds length beautifully. Even though it's gentle enough that it washes off super easily, it really gives super dramatic lengthening and thickening, making every little lash POP.
This mascara has earned over 800 perfect reviews, so you can see that I'm not the only one who LOVES it!
12. Dermaflash
This little device removes dead skin cells AND peach fuzz at.the.same.time. It's all the things we need for our face, right in one device, swathed in the cutest lilac hue. Any and all skincare will penetrate WAY better after pores and hair are cleaned off our faces, and I love how user-friendly this is!
It's a similar idea to my tried and true PMD, with the hair removing power of my beloved Tinkle! Two birds, one stone. (Make sure you only use this once a week!)
13. GloPRO
This has been my favorite device the past couple of years! I love that I can safely use it 3-5 times a week and that this kit comes with everything you need. This set is a $233 value that you can get for ONLY $159.20 today with code GETGIFTING! It includes the microneedling tool, 2oz balanced pH balancing gel cleanser, and .3 ml zenbubble gel cream.
Use this in conjunction with the Dermaflash for full benefits (just make sure you wait two days between treatments of each thing! Example: Sunday use the GloPRO, Tuesday use the Dermaflash, Thursday use the GloPRO, repeat!)
14. Urban Decay Naked Eyeshadow Palettes
Urban Decay eyeshadow palettes are one of my truest makeup loves and for sure the greatest hit in my makeup lineup. I absolutely LOVE how pigmented all the shadows are. They make the prettiest colors and they last ALL DAY. And the palettes last FOREVER so they're totally worth the investment!
15. Perfect Hair Day Living Proof Dry Shampoo
This Living Proof dry shampoo is best at cleansing, it has a great smell, and it's easy to use for dry shampoo-beginners. It shows just a little bit if you have darker hair but you can totally massage/brush it out!
16. YSL lipstick shade #44
This YSL lipstick is one of the very prettiest lipsticks I own, and EVERY time I wear it in my stories, I get quizzed about what it is! My go-to shade is 44 which is a perfect pink-nude.
I've also tried shade 9 and love how neutral it is while still having color. This lipstick is sooo creamy and hydrating and has the best color payoff.
17. Buxom lip plumping gloss
White Russian is my very favorite color of Buxom Full-On Plumping Lip Cream. I talked about it back in this post about winter makeup, and in this favorite makeup roundup, too. It's a winter staple, a spring staple, literally any season staple in my book!
White Russian is a super pretty, universally flattering nude pink. I tried the shade Pink Lady last year when there was a deal and although I do like it, nothing compares to my very favorite White Russian shade!!
18. Sephora sale top pick! Laura Mercier Translucent Loose Setting Powder
If you're wanting to wear a full face of makeup, but will be wearing a mask, my suggestion would be to first, set your makeup with the Translucent Honey powder and then FOR SURE use this setting spray! It's a miracle potion.
19. Liquid Blush
This Rare Beauty liquid blush is absolutely a FAVE. I especially love it in the color "Happy", but there's lots of other really pretty colors to choose from. Seriously, all you need is one teeny tiiiiiny dot, and then you blend it out for blush and it stays ALL DAY.
(You won't like this blush if you use too much and smear it all over your cheeks – a little goes a longggg way!) No more having to pinch your cheeks midday for some extra color because your blush wore off. This stuff is so long-lasting, and the pigmentation is so beautiful on! Love, love, love it!
20. Sephora Sale NEW FAVE: Rare Beauty Cream Blush & Brush
I absolutely love this rare beauty cream blush as well that was an Allure best of beauty winner! I have it in nearly rose, but I'm dying to try it also in nearly mauve! ALSO if you're going for this blush and you don't already have a blush brush that's specifically for cream or liquid blushes, try this one. It's the best cream/liquid blush brush I've ever tried and it deserves all of its perfect rave reviews!
BONUS faves from this Sephora sale
I couldn't end this post without mentioning these fave staples, too!
LIPS
GrandeLIPS Hydrating Lip Plumper Gloss
I tried this new Grande Lips serum and WOW. This is the BEST lip plumping serum that I've ever used. I was blown away by how well it works. It has some pretty incredible statistics on it – 90% of people saw fuller lips, and 97% said they felt hydrated.
I feel like with most lip plumping serums it's kind of a tradeoff. You either get great plump lips, but feel dryer after, or it doesn't really plump at all. I love how this plumper has hyaluronic acid in it, so it not only plumps your lips, but it's also super moisturizing. Hands down, best I've ever used. 10/10.
Charlotte Tilbury Lipstick
I'm a lipstick junkie, and I feel like lipstick is something I never get tired of trying. It's so fun to change things up, and one of my go-to lipsticks is Pillow Talk Medium. It's like the regular Pillow Talk shade, but a tad bit of a deeper color.
BROWS
tarte Sketch & Set Brow Pencil and Tinted Gel
Brows are a girl's best friend. In any makeup routine, brows are so key. This tarte sketch and set stick is my go-to for brows lately. I love how it's all you need in just one stick – fluff + fill in your brows, and then you can set them with the tinted gel (or vice versa, depending on what you prefer to do first).
This brow stick has great color and a very strong-holding gel, so your brows aren't going anywhere all day! I use this in shade medium brown.
Don't miss out on this Sephora sale!
Remember the savings during this Sephora Sale only work if you're a Sephora member, so sign up here to start saving!! And make sure to use code GETGIFTING at checkout. This is such a perfect time to stock up on all of your favorites, buy all your beauty gifts for the year, or to try something new! Happy shopping, beauty insider!
Top 20 products from the Sephora Sale
See all 20 of the Sephora Sale HOLY GRAIL products below (in no particular order) and don't forget to use the code GETGIFTING at checkout to take advantage of this awesome Sephora sale!!