When you're trying to buy really thoughtful & useful Christmas gifts, things start to add up reeeaalllly fast. So today we wanted to give you ALL of our discount codes, all in ONE PLACE. Because if you want to buy a LOT of great presents this year, discount codes will for sure become your best friend. Keep reading for all the details!
Our current discount codes!
With 14 discount codes total, we hope this post is super helpful in finding the perfect gift for everyone on your list!
Saranoni Blanket
To say I love Saranoni might be the biggest understatement yet. I truly don't know if I could live without Saranoni's products now that I've had them for so long.
These are hands down, BY FAR, the most magical, SOFTEST, most luxurious blankets of ALL TIME EVER. And trust me when I say I've tried them ALL. All of the luxury blankets on the market. Every one sold by Nordstrom, every luxury blanket considered a competitor – and no one else's compares.
Any other luxury brand blanket we've bought ends up losing its softness after several washes. We've had our Saranoni blankets for YEARS and they're still so very soft. The brand new blankets are (of course!) the softest, but I'm telling you they DO NOT get rough or old feeling over the years. They stay soft and cozy and perfect for all your cuddling, baby, toddler, big kid, and adult blanket needs.

Even though their Black Friday 20% off sale is over we're so lucky to be able to still extend 20% off through December 6th using this link!!
Beachwaver Curling Iron
I personally LOVE the Beachwaver curling iron because it curls my hair in literally HALF the time a regular curling iron takes, but it lasts twice as long. My curls last for DAYS and I think it's because the barrel is winding my hair up so close to the heat that it does a super good job of curling it. And my hair does NOT hold curl easily. So this curling iron really has been a game changer!!
Use code: MINTARROWWAVE for 10% off
Beddy's Bedding
Beddy's beds are the most genius bedding sets of all time EVER because they combine your sheets and your comforter into ONE, and they do it with a zipper that makes it easy enough for a two year old to make their bed. If they can zip, they can make their bed!
Use code: MINTARROW for 20% off Beddy's
Cariloha mattress + sheets
We've been sleeping with Cariloha sheets on our bed for YEARS now and I've tried soooo many (and seriously I mean SO. MANY.) other good sheets out there, but none compare to the amazingness of Cariloha. I'm talking silky, soft, slide into bed and feel like you're straight up IN HEAVEN bamboo sheet PERFECTION.
They're also three degrees cooler than other bamboo sheets which is A BIG DEAL because I run HOT so I need my bed COOL!
And did you know they sell mattresses? Cariloha's Resort mattress is the perfect amount of really plush (like, "you can't wait to climb into bed every night and it becomes your happy place" plush), but it's not so soft that it ruins your back.
I used to wake up in the morning with pain in my back and neck, and I should have known better, but I just really wanted that plush feeling when I crawled into bed at night. NOW, I get the best of both worlds where I still feel like I'm crawling into my own personal cloud (seriously, my happy place), but it's not SO soft that I regret it the next morning!
Use code: MINTARROW at checkout to get 30% off your order on the sheets OR a mattress!! This code is good site-wide. Our exact mattress is the Resort Bamboo Mattress in a California King. If you buy the same one as us with the discount, you're getting $570 OFF! Huge savings!
Clean Simple Eats protein powder
Clean Simple Eats protein powder tastes better than ANY other protein powder I've ever tried. Once you try it, you'll never want to buy anything else because it really does taste THAT much better.
Use code: MINTARROW for 10% off
Geometry Towels
When my neighbor in my last neighborhood first told me about Geometry towels and was just raving about them, I was a little skeptical… I thought, "how great can a kitchen towel really be?" I really just didn't give it much thought or attention at the time.
Fast forward to when I had a couple of them gifted to me and, oh my goodness, they REALLY ARE the best kitchen towels in all of creation. They're super absorbent, they're soft, they're really high quality, and honestly – their amazingness is super hard to explain in words! You have to feel and touch them for yourself to really understand what I'm talking about.
They are by far the best kitchen towels I've used in my entire life, and they're always coming out with really cute new styles. But they last FOREVER! My first Geometry towel was gifted to me about a year and a half ago and it still looks and feels brand new. I got some more for my birthday last month and just decided it was finally time I tell you how incredible they are.
I'm SUPER excited they're included in this gift guide! SERIOUSLY they're the best gift you can give to anyone who would appreciate this type of quality in their kitchen.

Use code: MINTARROW for 15% off
Good2Go bars (the perfect stocking stuffer!)
I always keep a high protein snack in my bag in my purse. My go-to is always a G2G bar. They really are my very favorite, the best tasting protein bar (cookie dough, anyone??), and I practically have to fight Neil for them! I've tried so many bars over the years, and these are the only ones that I keep going back to.
Use code: MINTARROW for 15% off + free shipping over $50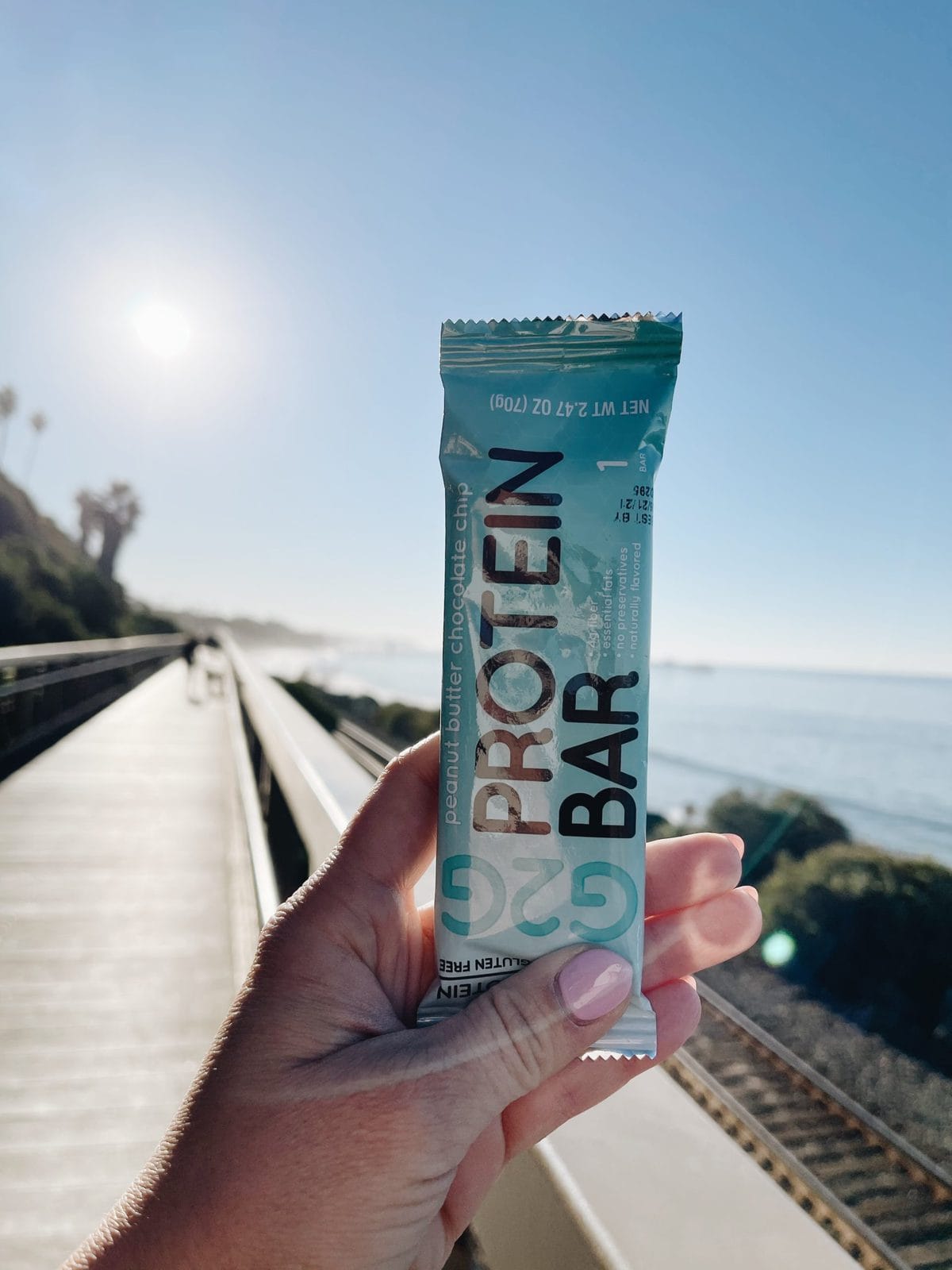 Loopy Case
Loopy. Is. Life. If you're a busy woman (who isn't!), and trying to hold all the things at once, this is the phone case for you. It also makes taking pictures and videos easier because I don't drop my phone haha! I can't ever go back to a normal phone case now. They're stylish and functional which are the two adjectives that I need to describe all things in my life.

Use code: MINTARROW for 10% off, MINTARROW15 for 15% off 2 or more Loopy's
Miranda Frye jewelry
For the longest time I was on the hunt for rings that WOULDN'T turn my fingers green. After I found Miranda Frye, their jewelry blew EVERYTHING else I'd been trying out of the water. We're talking really nice, high quality pieces of jewelry that don't tarnish after a few wears – BUT they're also not ultra crazy expensive like other high-quality jewelry brands. The perfect combination, and their pieces are GORGEOUS, too!!
Use code: MINTARROW for 10% off and FREE US shipping!
Troomi Wireless Phone
Troomi Wireless is a kid-safe cell phone option that we LOVE. The idea with Troomi is to keep kids safe while teaching them how to use technology. Their software includes a Parent Portal on your own phone where you can see a log of everything that happens on the phone, as well as control what's allowed and what isn't – without even having their phone in your hands.
It also has a true "safe list" of apps and websites and phone numbers allowed, so your child truly won't even get spam calls or texts! ONLY what you allow will be able to get through to this phone.
Troomi has been an amazing way to know we can communicate with our girls without feeling like we're giving them full reign of the Internet & a smart phone. And as time progresses, we can gradually give them more privileges and apps to use on their phones!
This $50 OFF code is SUPER exclusive! We're the ONLY ones who have a $50 off Troomi Wireless offer right now – so I hope you're able to take advantage of it! This would be an amazing Christmas gift if your child has been begging for a cell phone – peace of mind and a super exciting gift for them.

Use code: MINTARROW for $50 off!
Tubby Todd
Tubby Todd is the ONLY wash I'll use for my babies because it truly helps prevent eczema and dry skin! It's so beyond worth the money. The most beneficial must-have products are their body wash and the ointment. The all-over ointment is MAGIC SAUCE. It cures cradle cap, eczema (overnight for us!), my dad even uses it on his cracked knuckles! All their products are uber-clean, fresh smelling, and so good for your baby's skin (and yours, too!)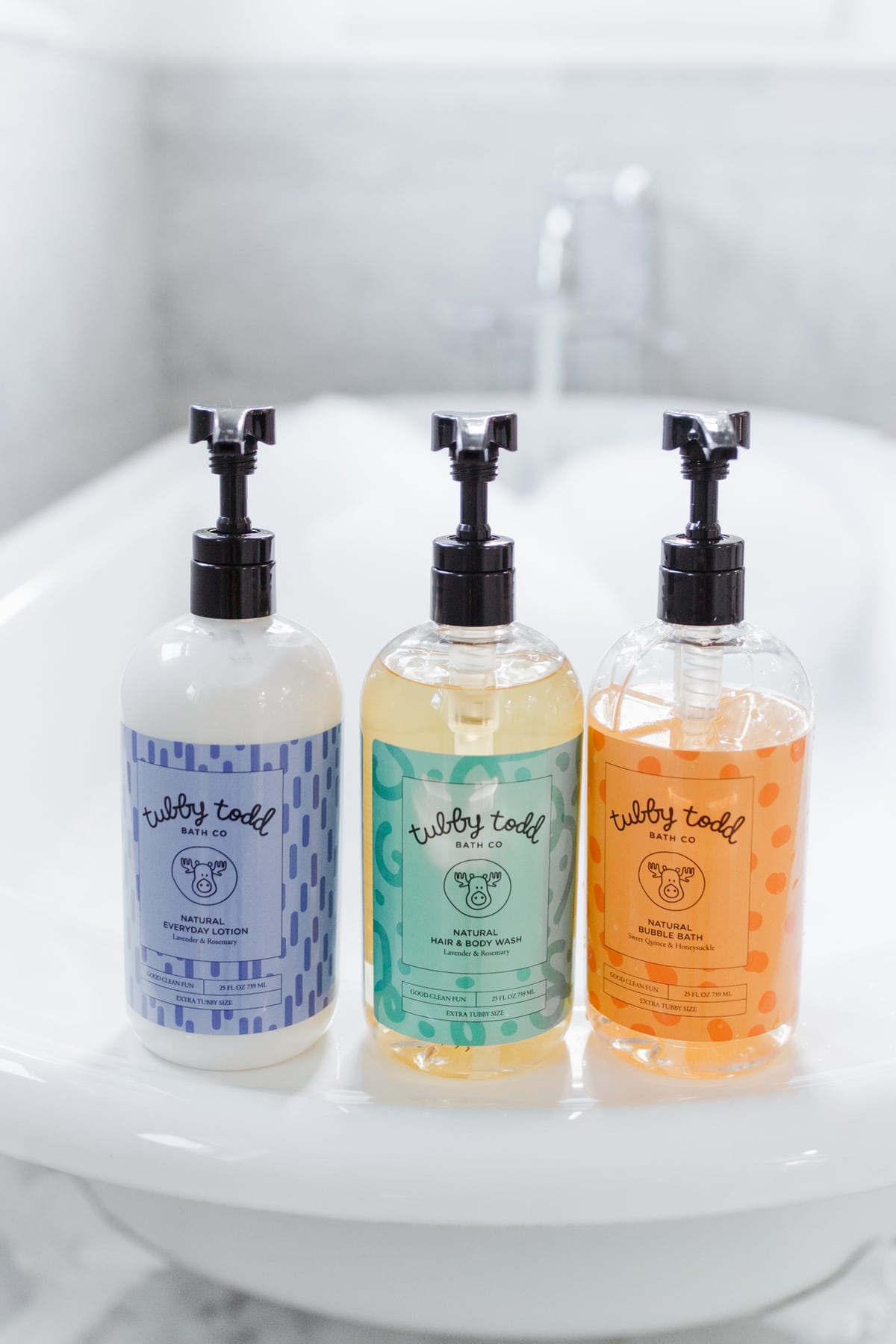 Get 15% off applied at checkout through this link!
California Fresh Home
I just started using California Fresh Home after hearing my friend Betsy from Beddy's rave about them and honestly my house has NEVER smelled better!!! I also love that I can set it and forget it and my house just always smells amazing! Seriously whenever people walk into my house now they always say something like "wow your house smells so good! What is that?"
Use code: MINTARROW for 20% off site wide!
Mixhers
Getting your vitamins & supplements has NEVER tasted so good! Mixhers was something new I tried this year and I really do feel like their mixing powders have made such a difference in my overall health. There are so many different bundles to choose from so that you can get exactly what your body needs. Mixhers also helps me to drink more water because the powders seriously taste sooo dang good!
Even my Ani loves the teen supplements that Mixhers offers. From teenage years to womanhood it's very common to not be getting the vitamins your body needs. Mixhers has boosted my life in so many areas, while being the easiest thing for me to consistently take (because I actually like drinking it)!
Get 10% off Mixhers with code MINTARROW at checkout.
Babe Lash
I've tried so many different lash serums, and I really haven't liked ANY of them until I tried Babe Lash. The other lash serums either made my under eyes red and itchy and irritated, or they didn't work. But after using Babe Lash for a while now I've 100% seen SUCH a difference in the length & thickness of my natural lashes!!
Here's how it works: you HAVE to put this on every day for several weeks until your lashes grow to the length you want them. Consistency is key! I promise if you really keep at it you'll be amazed with the results. At that point, you can just use it as maintenance and apply it every couple days to keep that beautiful length.
To apply, it seriously takes two seconds. All you have to do is run it over your lash line, that's it! Babe Lash has never irritated my eyes, so it was a super simple & easy thing for me to add to my beauty routine. And within just a few weeks I really saw a significant change! I know you will, too!
For 15% OFF Babe Lash make sure to use my code MINTARROW at checkout!
These discount codes are ready to bring the Christmas magic
It may still feel like Christmas is a while away, but let me tell you – it's going to come QUICK! I'm super hopeful that these discount codes will be helpful in getting the best gifts you can for your family & friends this year. Happy shopping & saving!
2021 GIFT GUIDES:
Send this to your spouse: top 10 Christmas gifts for her
20 Christmas gifts UNDER $20 for women & men
Splurge or Save: Stocking stuffers for her & him!
10 best Amazon women's gifts to give this Christmas!!
We know where the best Christmas gifts are, still IN STOCK!
Christmas gifts for kids, toddlers, & babies – your 2021 guide!
10 FIRE gift ideas for men that will make shopping a breeze!
14 discount codes: one for each person on your Christmas list!