When you're trying to buy really thoughtful & useful Christmas gifts, things start to add up reeeaalllly fast. So today we wanted to give you ALL of our discount codes, all in ONE PLACE. Because if you need to buy a LOT of great presents this year, discount codes will for sure become your best friend. Keep reading for all the details!
Our current discount codes!
With 22 discount codes total, we hope this post is super helpful in finding the perfect gift for everyone on your list!
1. Saranoni Blanket – major holiday discount code!
To say I love Saranoni might be the biggest understatement yet. I truly don't know if I could live without Saranoni's products now that I've had them for so long.
These are hands down, BY FAR, the most magical, SOFTEST, most luxurious blankets of ALL TIME EVER. And trust me when I say I've tried them ALL. All of the luxury blankets on the market. Every one sold by Nordstrom, every luxury blanket considered a competitor – and no one else's compares.
Any other luxury brand blanket we've bought ends up losing its softness after several washes. We've had our Saranoni blankets for YEARS and they're still so very soft. The brand new blankets are (of course!) the softest, but I'm telling you they DO NOT get rough or old feeling over the years. They stay soft and cozy and perfect for all your cuddling, baby, toddler, big kid, and adult blanket needs.
Use this link for 20% off Saranoni!
2. Babe Lash
I've tried so many different lash serums, and I really haven't liked ANY of them until I tried Babe Lash. The other lash serums either made my under eyes red and itchy and irritated, or they didn't work. But after using Babe Lash for a while now I've 100% seen SUCH a difference in the length & thickness of my natural lashes!!
Here's how it works: you HAVE to put this on every day for several weeks until your lashes grow to the length you want them. Consistency is key! I promise if you really keep at it you'll be amazed with the results. At that point, you can just use it as maintenance and apply it every couple days to keep that beautiful length.
To apply, it seriously takes two seconds. All you have to do is run it over your lash line, that's it! Babe Lash has never irritated my eyes, so it was a super simple & easy thing for me to add to my beauty routine. And within just a few weeks I really saw a significant change! I know you will, too!
For 15% OFF Babe Lash make sure to use my code MINTARROW at checkout!
3. Beachwaver Curling Iron
I personally LOVE the Beachwaver curling iron because it curls my hair in literally HALF the time that a regular curling iron takes, but it lasts twice as long. My curls last for DAYS and I think it's because the barrel is winding my hair up so close to the heat that it does a super good job of curling it. And my hair does NOT hold curl easily. So this curling iron really has been a game changer!!
Use code MINTARROWWAVE for 10% off.
4. Beddy's Bedding – major discount code!
Beddy's bedding is the most genius bedding of all time EVER because they combine your sheets and your comforter into ONE, and they do it with a zipper that makes it easy enough for a two year old to make their bed. If they can zip, they can make their bed!
Don't forget to use MINTARROW for 20% off Beddy's!
5. Boutique Rugs – major discount code!
You know what really *made* some of my favorite spaces in my home? The right rugs! And Boutique Rugs has been THE best way to fill all our rooms. I love how their amazing AND affordable inventory can accommodate any space, and they even have machine-washable options that give me all the heart eyes. This would be such a fun gift for someone in your life who is looking to freshen up their home!
Use code MINTARROW60 for 60% off your purchase.
6. California Fresh Home – major discount code!
I started using California Fresh Home this year and honestly my house has NEVER smelled better!!! I also love that I can set it and forget it and my house just always smells amazing. Seriously whenever people walk into my house now they always say something like "wow your house smells so good! What is that?"
This would be SUCH an amazing gift for a friend, mom, mother in law, or someone who has everything!!
Take 20% off site-wide with code MINT20
7. Cariloha mattress, sheets, AND adjustable bed frame – major discount code!
We've been sleeping with Cariloha sheets on our bed for YEARS now and I've tried soooo many (and seriously I mean SO. MANY.) other good sheets out there, but none compare to the amazingness of Cariloha. I'm talking silky, soft, slide into bed and feel like you're straight up IN HEAVEN bamboo sheet PERFECTION.
They're also three degrees cooler than other bamboo sheets which is A BIG DEAL because I run HOT so I need my bed COOL!
And did you know they sell mattresses? Cariloha's Resort mattress is the perfect amount of really plush (like, "you can't wait to climb into bed every night and it becomes your happy place" plush), but it's not so soft that it ruins your back.
I used to wake up in the morning with pain in my back and neck, and I should've known better, but I just really wanted that plush feeling when I crawled into bed at night. NOW, I get the best of both worlds where I still feel like I'm crawling into my own personal cloud (seriously, my happy place), but it's not SO soft that I regret it the next morning!
Since I've been on bed rest, this adjustable bed has been an absolute game changer! It allows me to easily sit up while I'm doing basic daily things but from bed – like working, reading, eating – you get the point! I love that I can elevate my feet with this bed and it doesn't hurt that it also comes with massage features!
Use code MINTARROW at checkout to get 30% off your order on the sheets, mattress, OR their adjustable bed frame!! This code is good site-wide. Our exact mattress is the Resort Bamboo Mattress in a California King. If you buy the same one as us with the discount, you're getting $570 OFF! Huge savings!
8. Clean Simple Eats
In case you've missed me fan girl-ing over Clean Simple Eats on Instagram, here's the skinny on CSE. It's a macros-based meal plan that allows you to eat tacos and pizza and dessert and still lose weight! No joke. Every recipe is balanced with just the right amount of protein, fat and carbs to keep your body fueled and satisfied AND still burn unwanted fat! All the food is super clean and super yummy.
Their cookbooks would be an ideal gift for anyone who loves clean eating ideas.
Clean Simple Eats protein powder tastes better than ANY other protein powder I've ever tried. Once you try it, you'll never want to buy anything else because it really does taste THAT much better. This would make such a great gift too!!
Don't forget to use code MINTARROW for 10% off!
9. Coconu
Coconu is a lubricant that's 100% natural, hypoallergenic, and 100% cruelty-free. On top of that, it's also super moisturizing and less sticky than other lubricants. I'm personally a fan of the oil-based over the water-based, and I love that they have an individual pack option you can buy! This would be such a fun idea to put in your spouse's stocking this Christmas. It's definitely subtle enough that no one would know unless you're opening stockings around other adults or older teenagers. This stuff is a game changer!
Use code MINTARROW for 15% off your order
10. Cozy Confidence
Slip into the embrace of the Cozy Curlband and let the worries of the day unfurl with your hair. This isn't just a hair accessory; it's your nightly ritual's new best friend. Picture yourself curling up with a good book, your locks gently gathered away from your face, whispering the promise of effortless waves come morning. The soft, plush material is like a warm hug for your head, offering comfort without the pressure of traditional hair ties. With the Cozy Curlband, you're not just prepping for beauty sleep; you're ensuring tomorrow's hair has a touch of bounce and a lot of personality. It's the little luxury that speaks volumes in the language of self-care.
Code MINTARROW gets you 10% off!
11. Good2Go bars (the perfect stocking stuffer!)
I always keep a high protein snack in my bag in my purse. My go-to is always a G2G bar. They really are my very favorite, the best tasting protein bar (cookie dough, anyone??), and I practically have to fight Neil for them! I've tried so many bars over the years, and these are the only ones that I keep going back to.
Use code MINTARROW for 15% off + free shipping over $50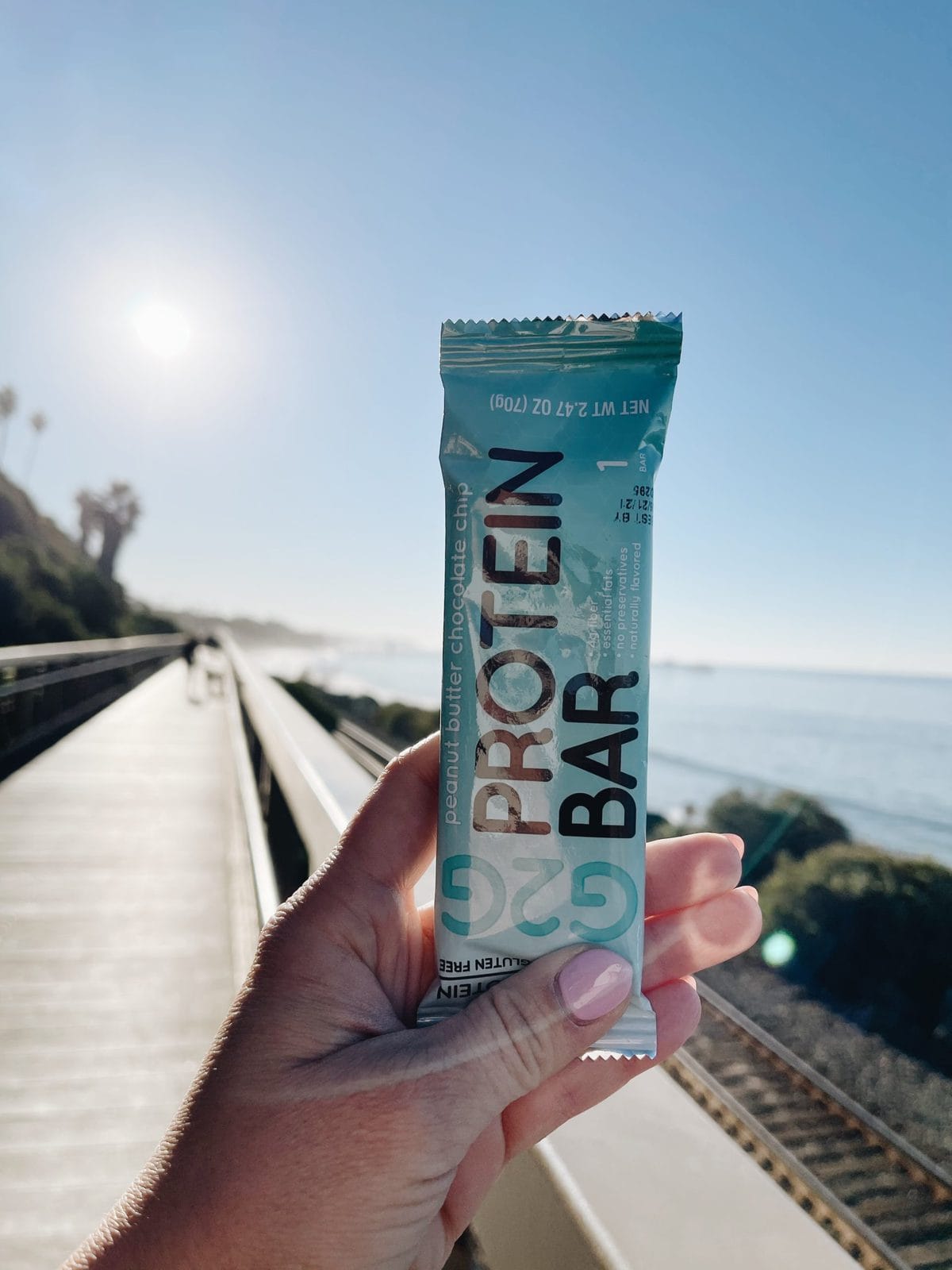 12. Geometry Towels
When my neighbor in my last neighborhood first told me about Geometry towels and was just raving about them, I was a little skeptical… I thought, "how great can a kitchen towel really be?" I really just didn't give it much thought or attention at the time.
Fast forward to when I had a couple of them gifted to me and, oh my goodness, they REALLY ARE the best kitchen towels in all of creation. They're super absorbent, they're soft, they're really high quality, and honestly – their amazingness is super hard to explain in words! You have to feel and touch them for yourself to really understand what I'm talking about.
They are by far the best kitchen towels I've used in my entire life, and they're always coming out with really cute new styles. But they last FOREVER and I'm SUPER excited they're included in this gift guide! SERIOUSLY they're the best gift you can give to anyone who would appreciate this type of quality in their kitchen.

Right now until 11/23 code MINTARROW gets you 35% off! Their biggest discount all year.
13. Little & Five
Our sweet Lyla has quite the ear-piercing story. During quarantine we got her ears pierced by a friend of mine but they ended up getting infected. What happened was, after she was able to take out the initial studs, she bought some cute (but cheap) earrings from Target with her own money to wear. We took them out and cleaned her ears after they got infected, but her piercings ended up closing up. Fast forward to a few weeks ago – we ended up getting her ears pierced again, but this time we knew we had to invest in better quality earrings.
I discovered Little & Five from other people raving about them, and they really are amazing! Lyla loves them – and they're not only super safe and hypoallergenic for sensitive ears, but they also have the most magical backs to them. They screw on and totally cover the pokey back, so when you sleep in them you aren't being prodded when you toss and turn!
Lyla loves all the styles but she's particularly a fan of the little hoops – they're the cutest!! But everything they offer is super pretty and giftable. These would be so great as a stocking stuffer or as a friend gift!
Don't forget to use code MINTARROW for 10% off!
14. Loopy Case
If you're a busy woman (who isn't!), and trying to hold all the things at once, this could be the phone case for you. It also makes taking pictures and videos easier because I don't drop my phone haha! I can't ever go back to a normal phone case now, I always have to have a loop. They're stylish and functional which are the two adjectives that I need to describe all things in my life.
Use discount code MINTARROW for 10% off, MINTARROW15 for 15% off 2 or more Loopys!
15. Mixhers
Getting your vitamins & supplements has NEVER tasted so good! Mixhers was something new I tried this year and I really do feel like their mixing powders have made such a difference in my overall health. There are so many different bundles to choose from so that you can get exactly what your body needs. Mixhers also helps me to drink more water because the powders seriously taste sooo dang good!
Even my Ani loves the teen supplements that Mixhers offers. From teenage years to womanhood it's very common to not be getting the vitamins your body needs. Mixhers has boosted my life in so many areas, while being the easiest thing for me to consistently take (because I actually like drinking it)!
Get 10% off Mixhers with code MINTARROW at checkout.
16. Nakano Knives
We've tried a ton of knives, including all the very top brand names out there that I used to recommend. But now, if anyone hands me a knife to use while I'm helping to chop something up, I hand it right back to them and say, "no thanks, I want a Nakano Knife!" They're just the best!
They're Japanese made, they slice paper thin if you need them to, and they come crazy sharp (and stay that way). Did you know it's actually safer to use a super sharp knife than a dull one? Dull knives take more force to use, and if you end up cutting yourself that's double the force you would've been using with a sharp knife.
Nakano Knives are literally the best knives I've ever used, period. I'm obsessed with them and I think these would be a GREAT gift!
Don't forget to use code MINT for 10% off!
17. Perk
They have so many amazing flavors to choose from like Mint Chocolate Candy Cane Truffle, Chocolate Salted Caramel Pretzel, Mexican Hot Chocolate, and more!! You can choose from Perk Energy if you need a little boost, or Perk Chill when you want to relax. This would make such a cute gift, especially if you throw in a frother, too!
Be sure to use this link to get 10% off!
18. Shine Cosmetics
Do you ever get stuck in a makeup routine and realize you haven't tried a new product in forever?! I know I have…I've been meaning to try Shine Cosmetics for years. So many of my friends are OBSESSED with them, and now I am, too!
I realized I'd tried a few of their lippies over the years, but recently I decided to buy ALL of their top selling products and really see how I like them – and they didn't disappoint! ANY of their products would be such a fun gift for the beauty lover in your life!! You can find more of my favorites in this post.
Use code MINTARROW for 10% off your purchase!
19. Tche
Diving into the refreshingly sweet world of Tche, imagine a sippable symphony of flavor that dances on the palate with a zestful harmony. This isn't just a drink; it's a celebration in a cup. The vibrant hues of Tche mirror the lively spirit it encapsulates, with each gulp whisking you away on a whimsical journey of taste. It's like a gentle caress of summer breeze on your cheeks, with the playful twist of mint that pirouettes upon your taste buds, leaving them invigorated and your spirit soaring. Whether you're unwinding after a long day or toasting to the small victories, Tche is a luscious libation that whispers sweet nothings to your senses and leaves you yearning for just one more tantalizing sip.
Use code MINTARROW for 10% off!
20. Troomi Wireless Phone – major discount code!
Troomi Wireless is a kid-safe cell phone option that we LOVE. The idea with Troomi is to keep kids safe while teaching them how to use technology. Their software includes a Parent Portal on your own phone where you can see a log of everything that happens on the phone, as well as control what's allowed and what isn't – without even having their phone in your hands.
It also has a true "safe list" of apps and websites and phone numbers allowed, so your child truly won't even get spam calls or texts! ONLY what you allow will be able to get through to this phone.
Troomi has been an amazing way to know we can communicate with our girls without feeling like we're giving them full reign of the Internet and a smart phone. And as time progresses, we can gradually give them more privileges and apps to use on their phones!
This would be an amazing Christmas gift if your child has been begging for a cell phone – peace of mind and a super exciting gift for them.

Use code MINTARROW for 20% off
21. Tubby Todd
Tubby Todd is the ONLY wash I'll use for my babies because it truly helps prevent eczema and dry skin! It's so beyond worth the money. The most beneficial must-have products are their body wash and the ointment. The all-over ointment is MAGIC SAUCE. It cures cradle cap, eczema (overnight for us!), my dad even uses it on his cracked knuckles! All their products are uber-clean, fresh smelling, and so good for your baby's skin (and yours, too!).
Get 15% off with this link!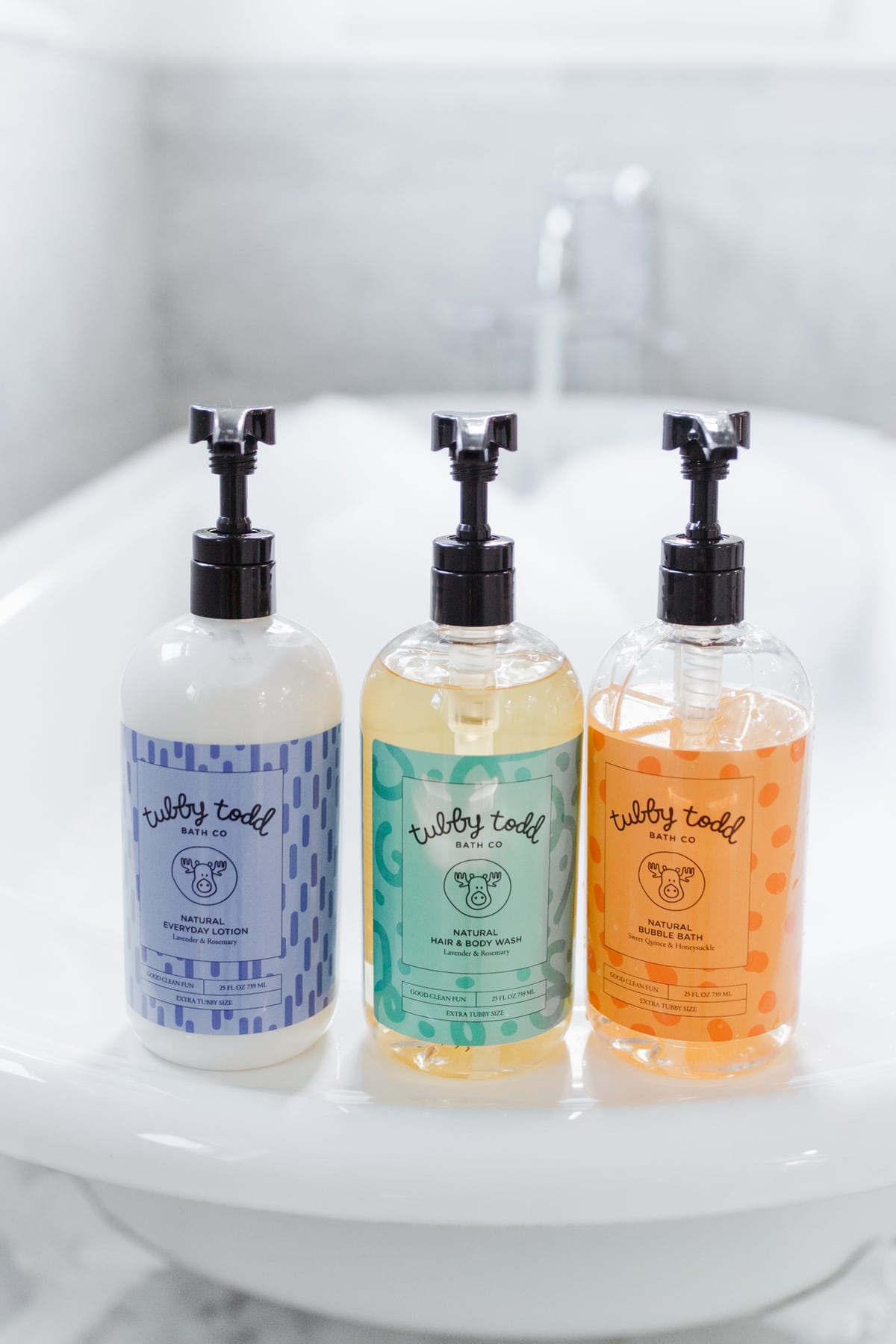 22. Walli Cases
If you like to set your phone up to watch videos, I'd sugges the Walli Case over the Loopy! I originally decided I wanted to change my Loopy out for that reason, but at first I tried a really bulky case with a pop socket. I loved the pop socket, hated the case! I also missed the loop on my Loopy because it felt so much safer whenever I was holding my phone and running around doing things at the same time.
Enter: Walli Cases. It truly is the phone case with the best of both worlds! You can set your phone up to watch something, it has a loop, they have super cute designs, and what's even more incredible is that it has a slot for a credit card/ID. SO convenient! I love being able to skip a bag sometimes. They're my new favorite case and super fashionable.
Use code MINTARROW10 for 10% off!
These discount codes are ready to bring the Christmas magic
It may still feel like Christmas is a while away, but let me tell you – it's gonna come QUICK! I'm super hopeful that these discount codes will be helpful in getting the best gifts you can for your family & friends this year. Happy shopping & saving!