Anyone else OBSESSED with how cute the Pillowfort line is at Target? I love ALL of their cute items for any kids' space. Bedroom? Yes. Workspace? Yes. Playroom? Yes. From storage to decor to (of course!) bedding, Pillowfort has it all. And Target is really treating us to an amazing SALE during their Target Deal Days, with items starting at just $4!!! Keep reading for all the details, and check out my top picks!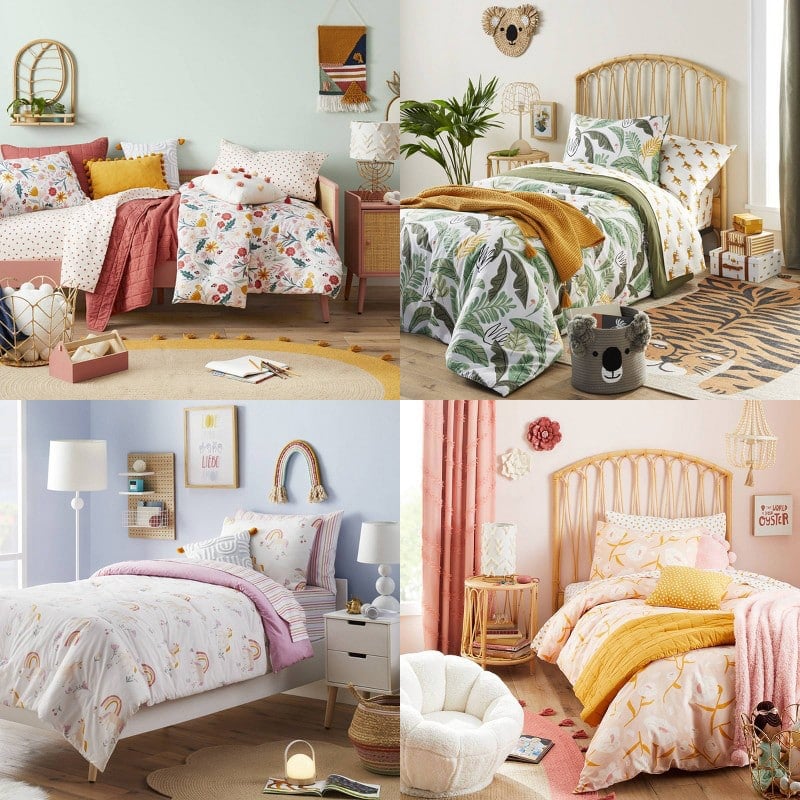 Pillowfort deal details
Right now during Target Deal Days, you can find these Pillowfort items on sale for 20% OFF!
Grab all your faves while they're still in stock at these extremely low prices!
Storage
Has anyone else been obsessed with The Home Edit the past year or so? I've gotten super into organizing over that time, and one thing that always feels so good is when my kids' rooms are organized!
The storage bins from Pillowfort are perfect for keeping everything neat + tidy (such an easy place for kids to put toys away!) while also looking SUPER CUTE, too! And these storage bins don't have to just be for toys… They can be for clothes, towels, blankets, WHATEVER you need a place for!
Pillowfort has all kinds of designs from minimalist to boho to bright and colorful. And their storage bins are starting at $4 today!!! Here are my favorites, all on sale!
Pillowfort Bedding
Pillowfort really has SUCH cute bedding for kids of all ages! If you have younger kids, they have fun designs with unicorns and rainbows and dinosaurs, but if you're buying for a tween, they have really mature, minimalist designs, too! Even if you've converted to our family's FAVE bedding – beddy's – you can still use Pillowfort pillows or blankets to mix things up!
Here are some of my FAVES in the bedding category from the sale starting at just $4.80!
Decor
Does anyone else find it so fun to dress up their kiddos' rooms? It allows for a different (more magical?) type of style compared to the rest of the rooms in the house, and Pillowfort has THE cutest items for really, really affordable prices. (Especially today!)
They have EVERYTHING you can think of to decorate a room! Lamps, word art, rugs, stuffed animals, pillows, and MORE. You can decorate a whole entire room just with Pillowfort alone – and it would be total perfection!!
There are SO many cute decor pieces on sale – here are just a few of my faves. But if you're feeling in the mood to scroll, you can check out ALL of the darling discounted decor here!
Bullseye!
We all LOVE Target Deal Days! Pillowfort from Target is seriously the cutest brand for kids, and I think you're going to have a ton of fun shopping this sale and dressing up your kids' spaces. Make sure to share this post with any friends who might be super excited about this sale, too! And check out some of our favorite picks from the sale below.