New Year, who dis? It's that time of year again. Time to set our resolutions and intentions for the next 365 days. Some of the most popular resolutions are about losing weight, working out more or getting healthier. I am totally on that train! I've said it (many) times before and I'll say it again: working out is not (ever) naturally what I'm drawn to spend my spare time doing. I'm a total couch potato at heart. But I do want to lose the rest of the baby weight, show my girls I can be healthy and strong, and enjoy that evening bowl of ice cream guilt free!
I've got FIVE tips to help keep you motivated and on track in the new year.
GET REAL. Be realistic about your goals and start small. Want to lose 20LBS? Take it 5LBS at a time and make sure you give yourself a doable timeframe to succeed. Want to run a half marathon? Start with one mile or a 5K.
CHECK YOURSELF BEFORE YOU WRECK YOURSELF. Check in with yourself by tracking your progress. You can't get where you're going if you don't know where you've been! Track your steps, your workouts, your calories, your weight, your measurements-whatever it is you're trying to improve! Whether you use an app, an Apple Watch or good old fashioned paper, being able to "check a box" daily or watch your numbers improve will help keep you motivated!
LOVE IT OR LEAVE IT. Pick a workout that you love. If you don't love it, you won't stick with it, so try something else! One of my favorite ways to work out are weights with a trainer – which I did for the past two years clear up until the last month of my pregnancy with Millie. Now that I have three kids though and I'm nursing her, getting out the door for scheduled workouts is a lot more tricky! I was honestly super discouraged about this for a couple months, especially through the holidays, but my doctor suggested I download beachbody on demand and since I've had great results from their workouts in the past, I did that and I'm excited to jump in! I did p90x the summer I met Neil (before the craziness of kids and owning my own business!!) and I was in the best shape of my life. So I know their workouts are amazing and they work and I'm actually excited to get back into the swing of things.

This coming year I'm planning on trying a combo of beachbody workouts from beachbody on demand, using the sweat app when I get to the gym, and hitting up a class at the gym when I can squeeze in the full hour workout.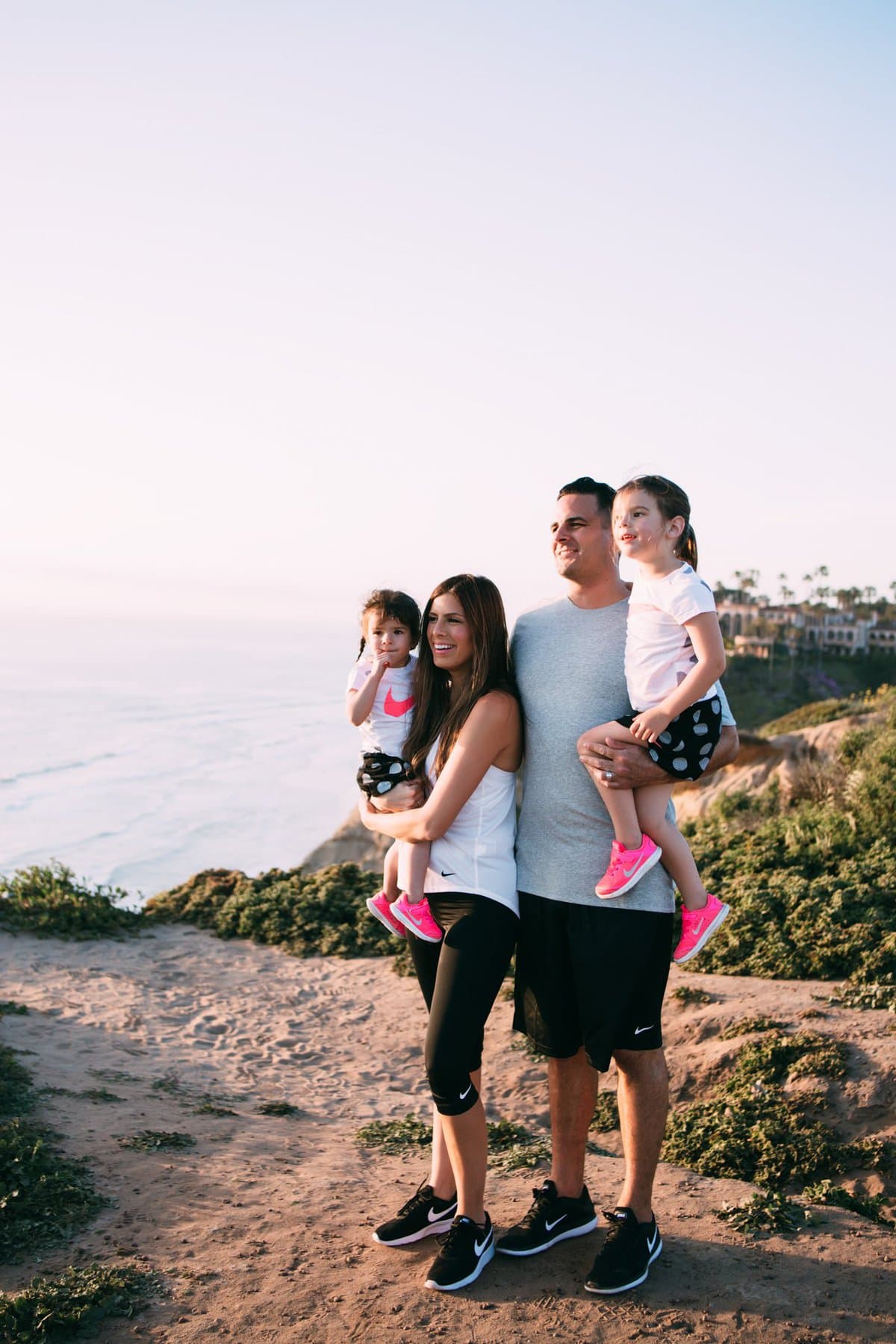 PHONE A FRIEND. Hire a trainer. Find a workout buddy. Post about your workouts in your Instastories. If somebody else is expecting you to show up, you show up! There has to be some component of accountability if you're going to be successful!
TREAT YO SELF. This is always a favorite tip of mine. Nothing motivates me more than cute new workout clothes! Get a new pair of running shoes, those leggings you've been eyeing or a cute water bottle before you start. Every time you reach one of your small goals treat yourself to a new sports bra or a blowout or go get a manicure with a friend!
What helps you stay motived and what are your goals this year for working out and staying healthy?!
A