Don't be fooled! All the BEST Black Friday fashion deals aren't just for the ladies. This one here's for all the fellas! And holy deals, Batman, it. is. good! The Nordstrom men's Black Friday Sale is one of the very best times of the whole year to get the highest quality jeans, shoes and shirts for the very best prices. And men's clothes are expensive so this is kind of a Christmas miracle!
Check off your lists!
Today through Cyber Monday you can score BIG at Nordstrom during their Cyber Sale and save up to 50% off select items! And by select, we mean almost 7000 items that's a TON of amazing stuff! It's the perfect time to check off those Christmas lists and SAVE big time while doing it! If you want to see our favorite women's Black Friday Nordstrom picks, check out this post!
Guess who's back making another Black Friday appearance? My brother Jake and his flawless taste in men's fashion. He's picked out ALL the very BEST stuff from the Nordstrom Men's Black Friday sale!!
See everything he picked and read why he loves them below. Remember you can only get 50% off select items through Cyber Monday and the good stuff always goes super duper quick so get it in your cart NOW!
ICYMI: Cash Back For Shopping
In case you missed our OG 2019 Nordstrom Black Friday post, this year IN ADDITION to saving up to 50% off select items Nordstrom is also giving you cash back for shopping!! Whoo hoo!
During Cyber Weekend Nordstrom has an awesome promotion going where you can get CASH BACK in the form of a promotional card:
If you spend a minimum of $125 you will receive $25 cash-back
If you spend a minimum of $250 you will receive $50 cash-back
If you spend a minimum of $400 you will receive $100 cash-back
This is an awesome way to do your holiday and seasonal shopping because you can stock up that reward cash. Score! PLUS, if you apply now to become a Nordy Club Member, you can get $60 bonus note now-Dec 6!
But First…
A shoutout to Neil's all time favorite jeans that are 33% off in one color and 50% off in THREE colors!! Sometimes it's hard to sell men on a slim pair of jeans, so we loved that this pair is the happy marriage of a slim and straight silhouette! Neil LOVES how soft these are. Seriously I didn't know they made jeans this soft!
Some people say to size down in these but Neil's rocking his usual size, and I bought these for my little bro's bday and he said they fit perfectly in his normal size too! Neil DID say that if you're in-between sizes, to go down not up because they have a little bit of stretch. They're $107.59-132.66 right now (depending on color), down from $215, and make a great holiday gift!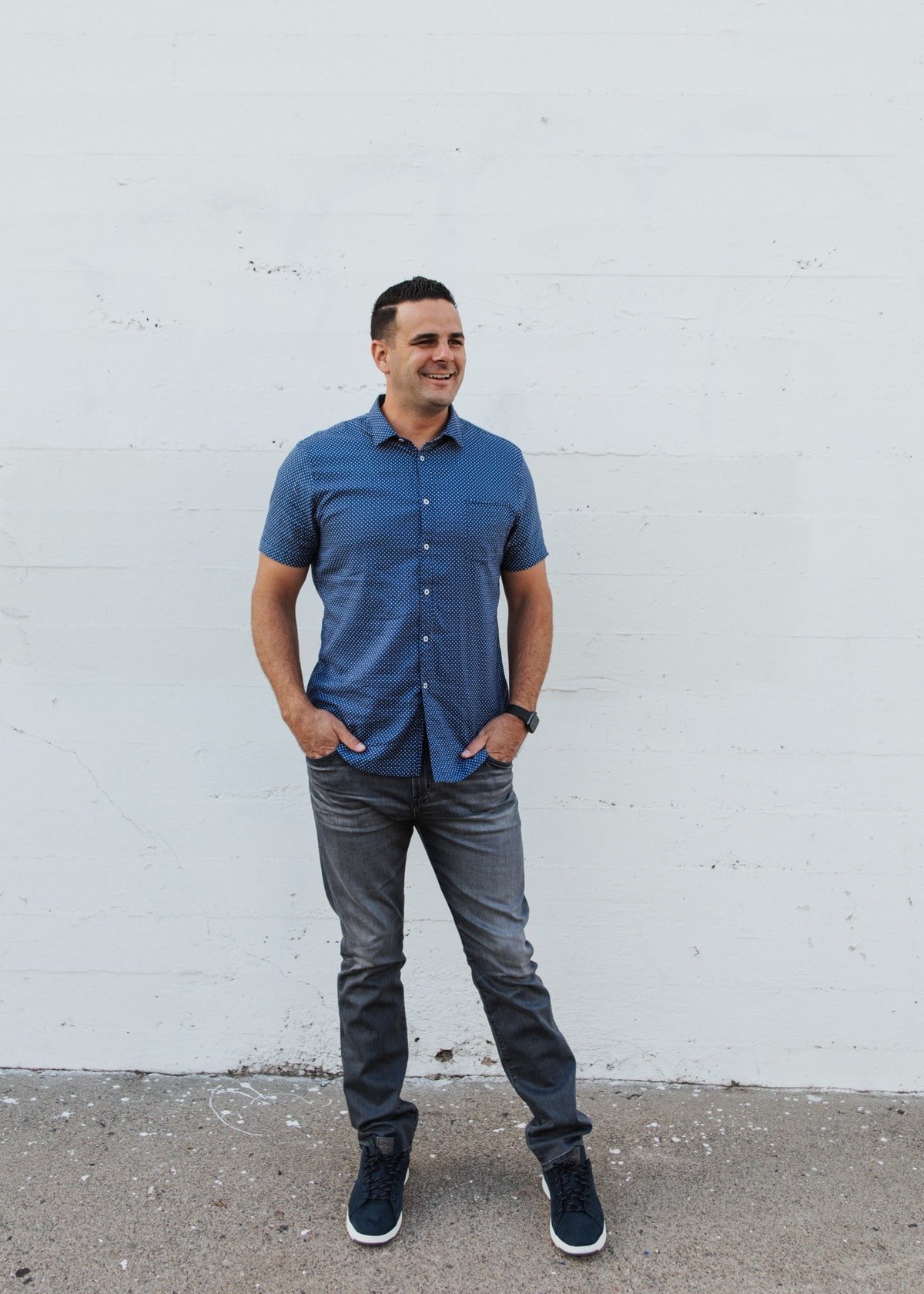 Read up on all of my little bro Jake's fave picks from the HUGE Nordstrom Cyber Men's sale below, and why he chose each one: