It's NATIONAL LIPSTICK DAY!! I'm all about celebrating important holidays like this 😉 and in honor of National Lipstick day, I thought I'd share with you guys some of my favorite shades of my most worn brand of lipstick – MAC lipstick PLUS a ton of other sweet lipstick deals happening today!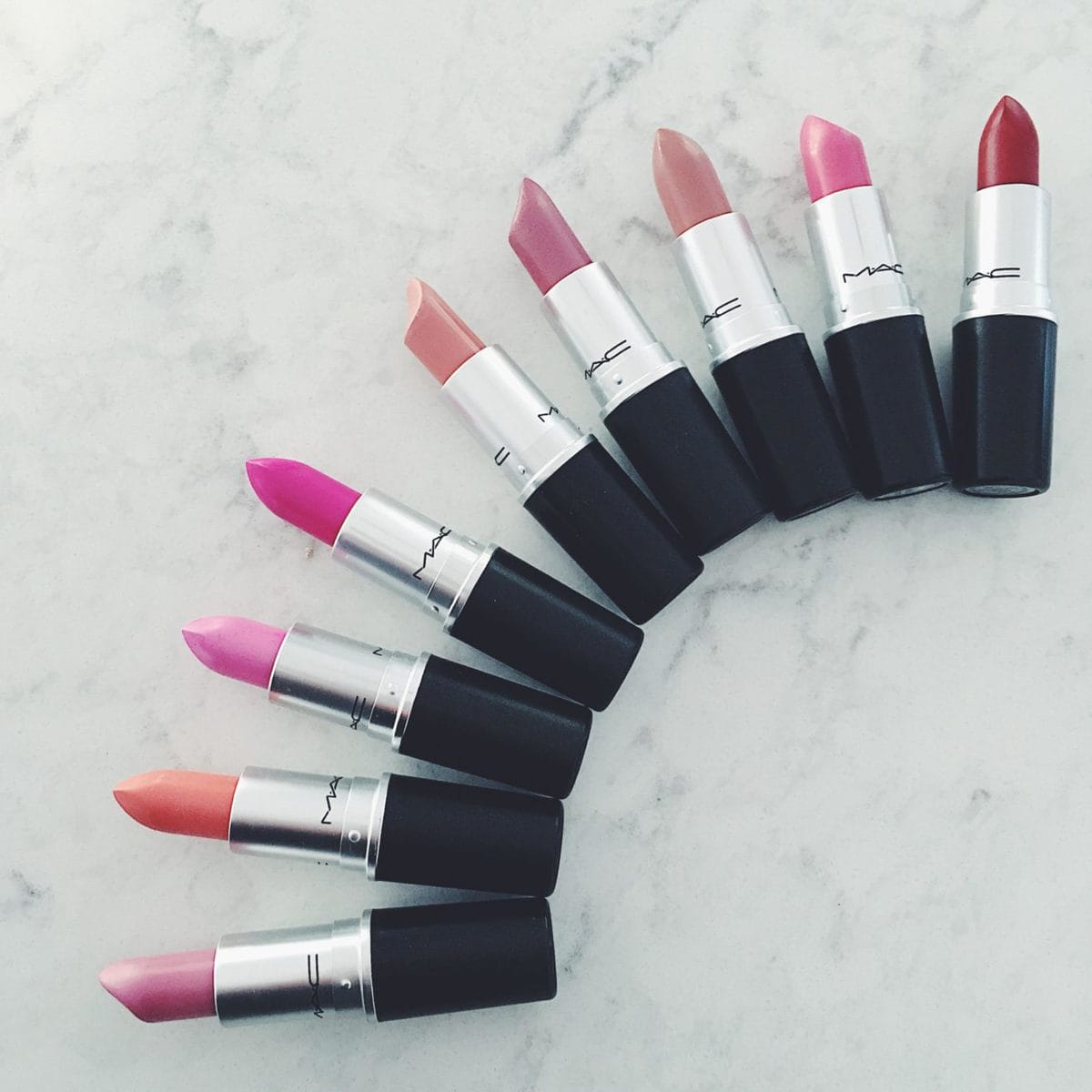 Lipstick Deal Details
Some of these deals and freebies are ONLINE ONLY so to be sure you get all of them, order online for either free shipping or in-store pickup!
Why I love MAC lipsticks?
Let's talk MAC lipsticks and why I love them so much. They are amazing in color and quality. They go on your lips gently and stay for hours, have the very prettiest pigment, and blend like a DREAM. My favorite lipstick trick is to blend two colors at once, so sometimes it's hard for me to even remember what color I was wearing when people ask (ha!). But keep reading for some of my tried and true faves that I ALWAYS try to keep in my arsenal.
Red Lipstick
I used to be deathly afraid of red lipstick, until I met Russian Red. A guaranteed win on EVERYONE. If you're scared of red lips too, start here!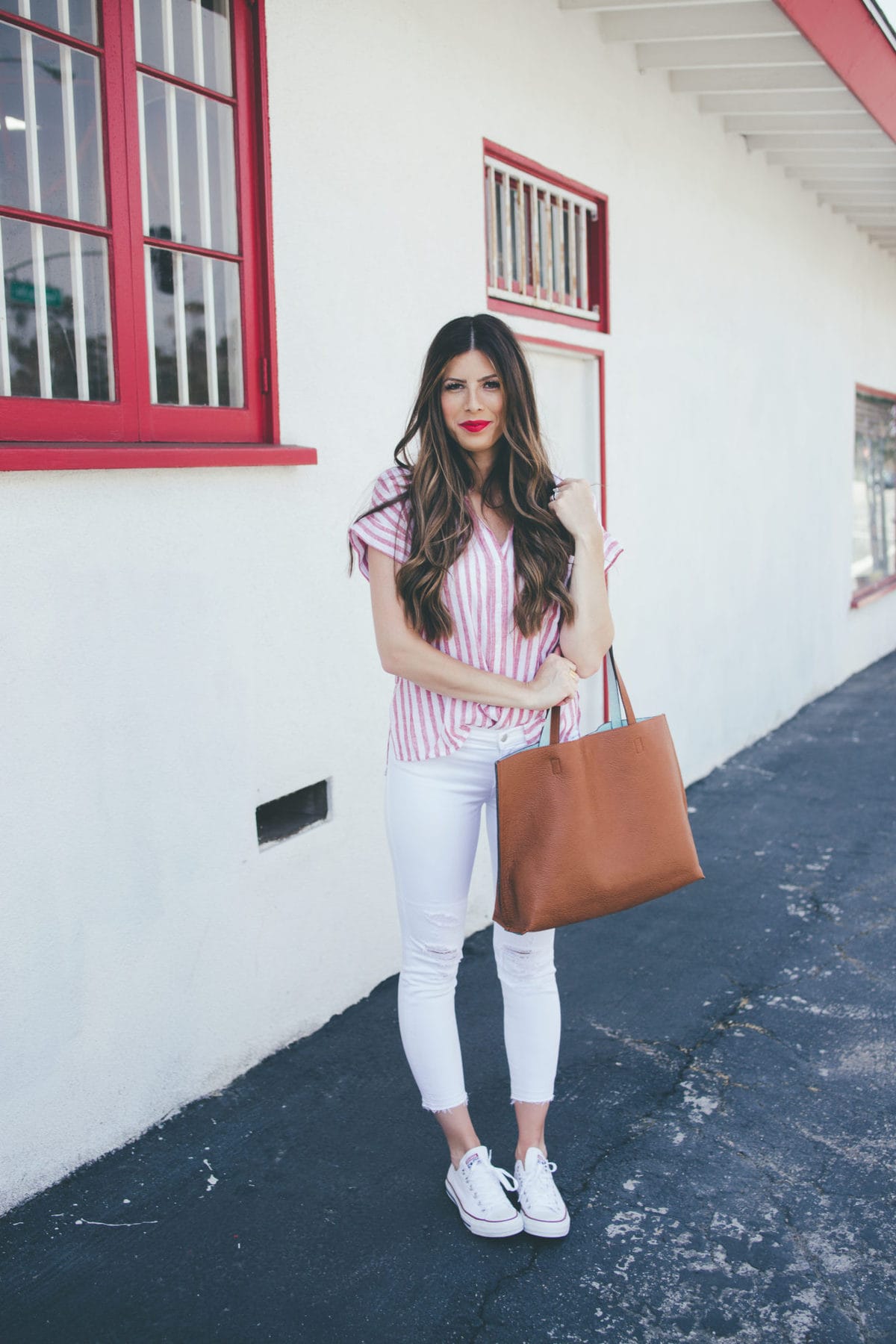 Nude Lipsticks
My favorite nude lipstick is probably Blankety (worn below), although I do love Creme Cup for a more pinky nude, and Velvet Teddy for a deeper nude that has a little more color.
Pink Lipsticks
If you've read my blog for any amount of time, you probably know my favorite pink lipstick of all time EVER is MAC Snob (worn below). It is the prettiest shade of pink I've ever found, and it looks good on literally everyone. Other major faves: Angel (a super pretty nude-ish pink), Brave (a mauve-ish pink), and Candy Yum Yum (the best hot pink!).
More deals on some lip faves!
NYX Butter Gloss
These NYX Butter Glosses are currently at 32% off right now which means they are well UNDER $5! I've tried a TON of the colors and I love them all, but my fave by far is Creme Brulee. They are pigmented enough to wear alone or over a lipstick or lipliner to add softness and shine.
Urban Decay Vice Lipstick for 50% off
Urban Decay Vice Lipstick in their best seller shade Backtalk adds the most perfect pop of color to any look. This formulation has over 3,300 perfect or near-perfect reviews and I know it's because of the pigment-rich shades and "butter blend" that provides a crazy amount of moisture! (You had me at BUTTER).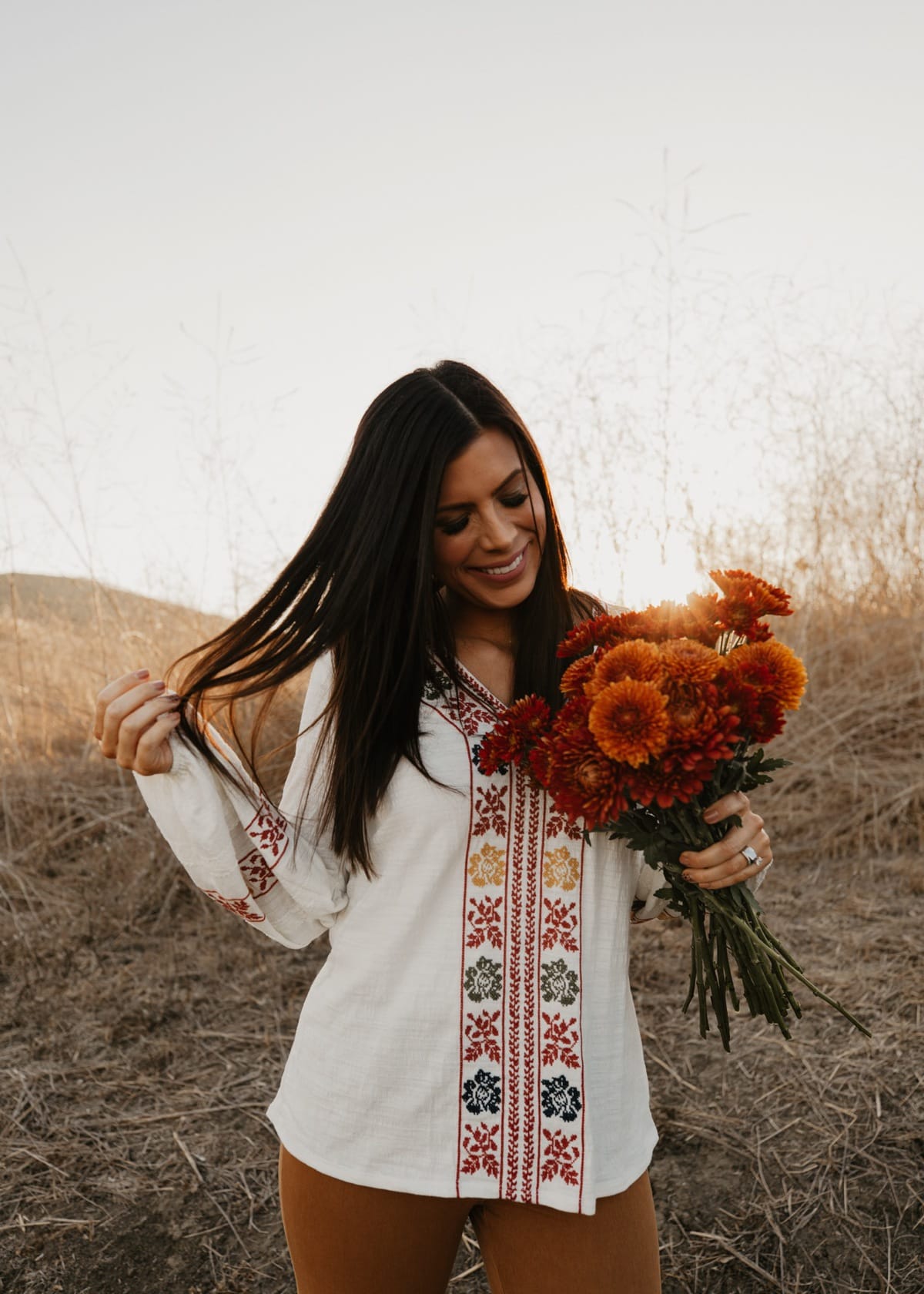 I have no questions about why this lipstick in Backtalk (worn in the pictures above) is THE number one sold lipstick at so many retailers. Every single time I wear this shade on my stories I get tons of questions and DMs like, "What lipstick color are you wearing?! It's so perfect!!" It's so so good and one of those magical lip colors that looks good on EVERYONE.
This Urban Decay Vice Lipstick is SO good and right now you can score it for only $9.50 (reg $19)!! Or get it HERE with the BOGO Free promo.
Add to cart!
Below we've rounded up all our favorite lipsticks that are on sale today! So if you've been wanting to grab some new lipstick anyway, today is THE BEST day to do it because you'll be rewarded with all kinds of deals! Happy National Lipstick Day!!!