BREAKING NEWS. There is a MAJOR MZ Wallace sale happening and you don't want to miss it. Honestly, there has never been a sale quite as large as this one and MZ Wallace sales are super duper rare, so this is doubly AMAZING!
If you have been a Mint Arrow bestie for any length of time, you KNOW that MZ Wallace bags are more than a favorite, they're kind of an obsession. Keep reading for sale details and why Corrine (and Team Mint Arrow) LOVES this bag.
MZ Wallace Sale Details
This sale is big and includes hundreds of MZ Wallace favorites, including some exclusive colors and patterns. When we say big, we're talking big, like 40% off BIG. Which means every single thing is a high sell out risk, so if you've been dying to snag one of these bags, add to your cart NOW because the very best stuff is going to disappear quick.
The sale includes the Mint Arrow favorite Metro totes in Medium and Large. The 40% off discount drops the Medium in price from $225 to $135 and the Large from $235 to $141!
TIP: If you're a Nordy card holder looking to rack up those points or the color you want is sold out, you can score some of the same deals HERE!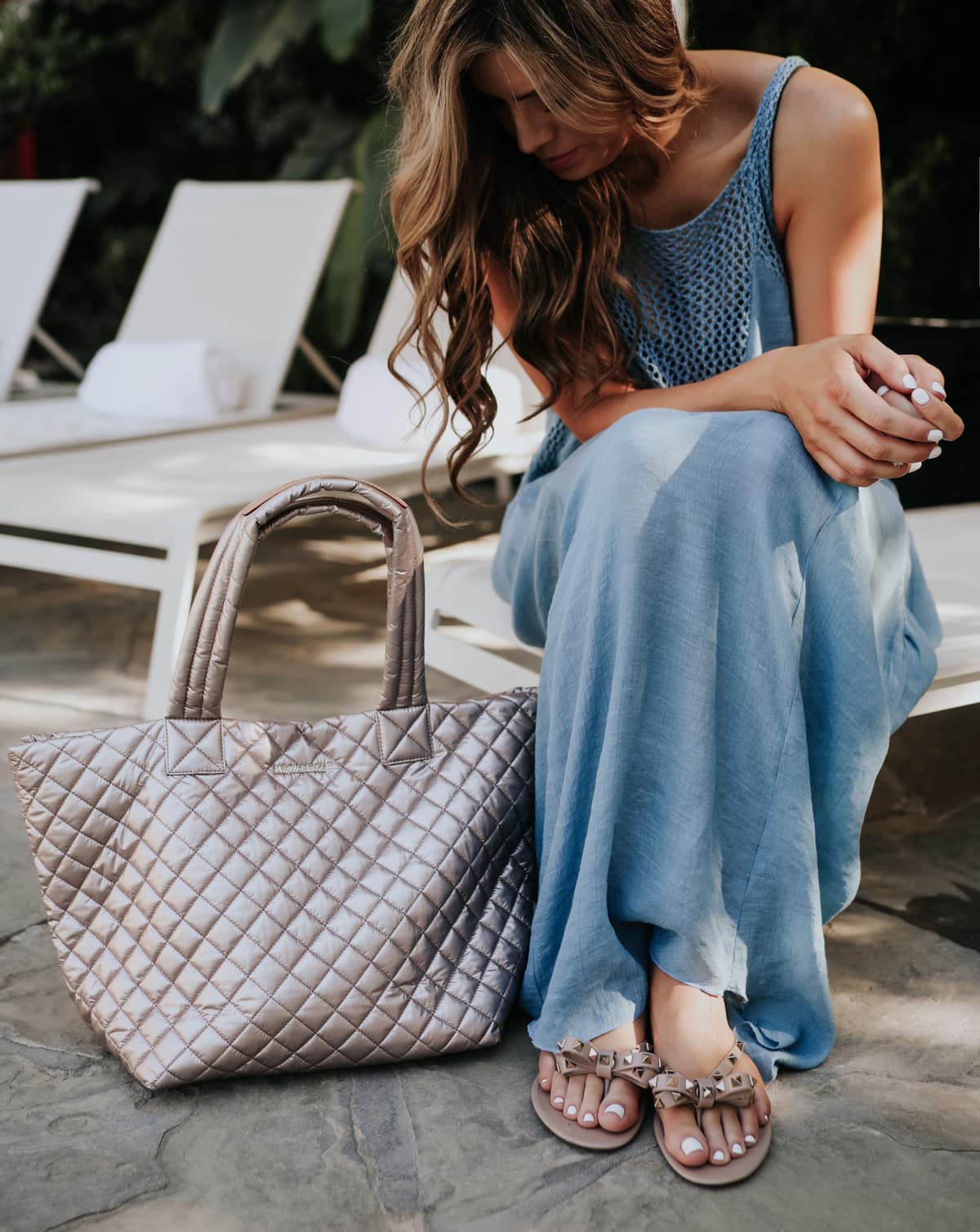 The Everything Bag
The MZ Wallace quilted tote is basically weightless, squishes into the smallest corner of any suitcase, but pops out unscathed. It's cute enough to dress up, but durable enough to take down to the sand and wipe clean after. This bag goes with Corrine to the beach and workouts and is seen in the hippest places from New York to LA. In the last five years, she's collected a few in different colors because they're that good.
Medium Metro or Large Metro?
Medium or Large MZ Wallace Metro tote? Short answer: BOTH! Corrine has owned both and they're both the bomb. The Medium Metro is ideal for everyday use and comes in a few more colors and prints. The 40% off discount means you're saving $90 on a bag you'll love FOREVER!
The Large Metro is LARGE and makes the perfect carry-on or tote for a weekend getaway. You'll literally never want to travel without it again because it's so roomy. These super rare savings allow you to save $94 off this cult-favorite bag.
Don't Miss It
MZ Wallace sales are insanely rare and we have no clue how long this one will last. Especially because it's SO good. Start shopping now to save 40% off all our MZ Wallace favorites!