BREAKING NEWS. There is a MAJOR MZ Wallace sale happening and you don't want to miss it. MZ Wallace sales of any kind are super duper rare, so this a total Black Friday treat!
If you have been a Mint Arrow bestie for any length of time, you KNOW that MZ Wallace bags are more than a favorite, they're kind of an obsession. Keep reading for sale details and why we LOVE MZ Wallace bags.
MZ Wallace Sale Details
This MZ Wallace Black Friday sale is kind of big deal. 40% off the super popular and super beloved Sutton bag. Several sizes and colors are included but honestly, 40% off is such a big deal that every single thing is a high sell out risk, so if you've been dying to snag one of these bags, add to your cart NOW because the very best stuff is going to disappear quick!
The sale does not include the Mint Arrow favorite Metro tote. However, this is a super duper similar bag that I have been wanting and SO many people are totally obsessed with it.
The 40% off sale runs from now through Cyber Monday and orders of $150+ ship FREE.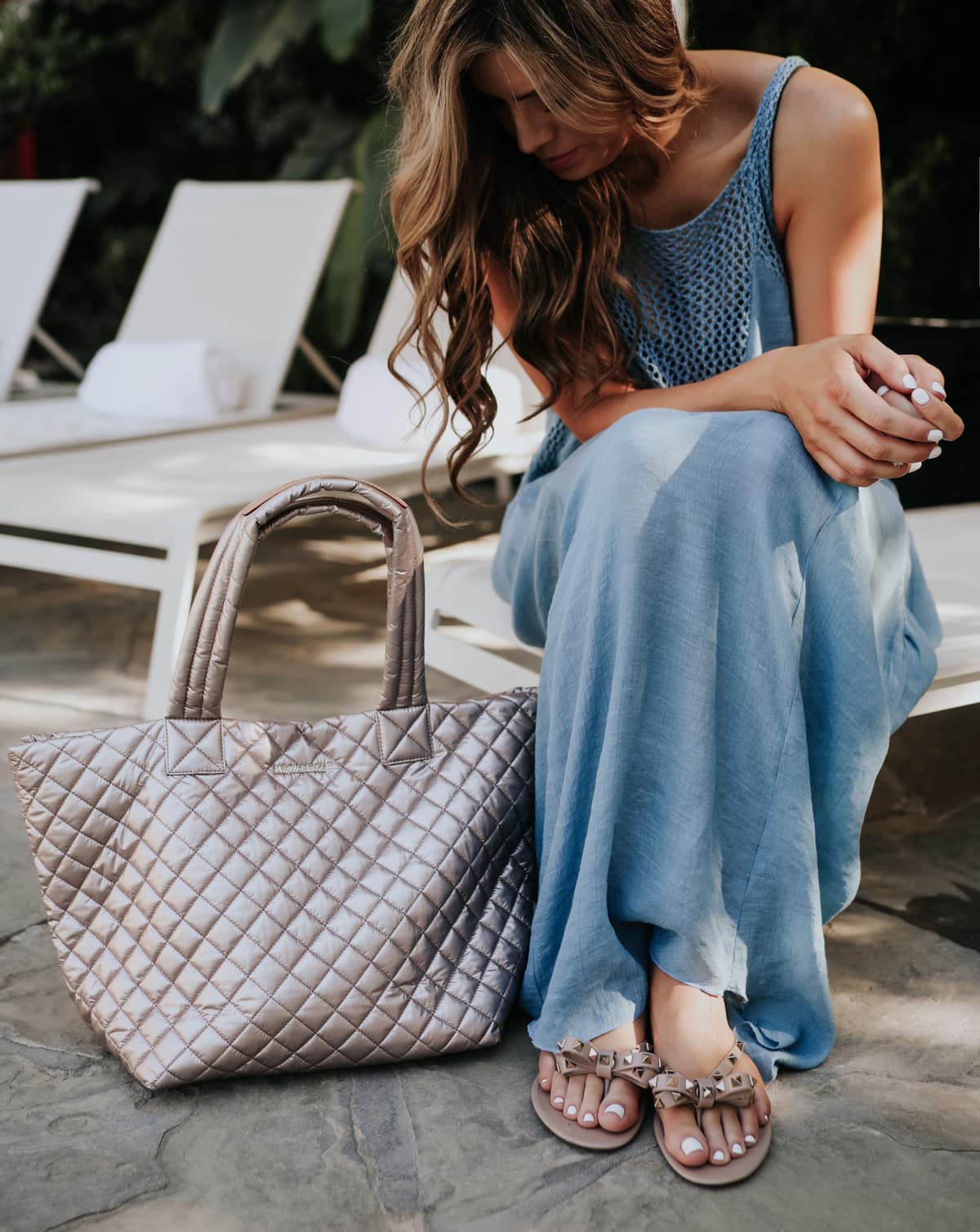 The Everything Bag
These MZ Wallace bags are basically weightless, squish into the smallest corner of any suitcase, and pops out unscathed. They're rollable, foldable, packable, crushable and totally versatile. Cute enough to dress up, but durable enough to take down to the sand and wipe clean after. These bags are ready for anything from travel to the beach to the gym and can be seen in the hippest places from New York to LA. MZ Wallace bags are so good that you'll probably eventually end up with a few! I love that this style can be carried as a tote or worn as a crossbody so you can go handsfree.
Small, Medium or Large?
Small, Medium or Large? Short answer: All THREE. HA! You can't go wrong whichever size you choose and you're guaranteed a bag you'll love forever.
During this HUGE 40% off sale you can snag the Small in select colors or prints for $135 (reg $225), the Medium for $141 (reg $235) or the Large for $147 (reg $245). That's a super rare savings of $90-98 depending on which size you choose in this iconic, cult favorite bag.
Don't Miss It
MZ Wallace sales are insanely rare and this Black Friday deal on a super popular, super stylish bag is SO good. Start shopping now to save 40% off an MZ Wallace favorite before they sell out!
More Black Friday 2020 deals!
Cyber Monday 2020 Guides
Black Friday 2020 Guides