If you've been a Mint Arrow bestie for any length of time, you KNOW that MZ Wallace bags are more than a favorite, they're kind of an obsession and a total staple. Keep reading for all the details on the better-than-last-year MZ Wallace Black Friday sale going on right now (before your fave bag is gone!), and find out all our TOP picks, too!
MZ Wallace Black Friday sale details
Last year for Black Friday, MZ Wallace had an AMAZING 40% off sale. But THIS YEAR their items are UP TO 60% OFF. Don't walk, RUN, and shop it here!
This is such a big deal that every. single. thing. has a super high sell out risk – so if you've been dying to buy one of these bags, add to cart ASAP during this killer sale!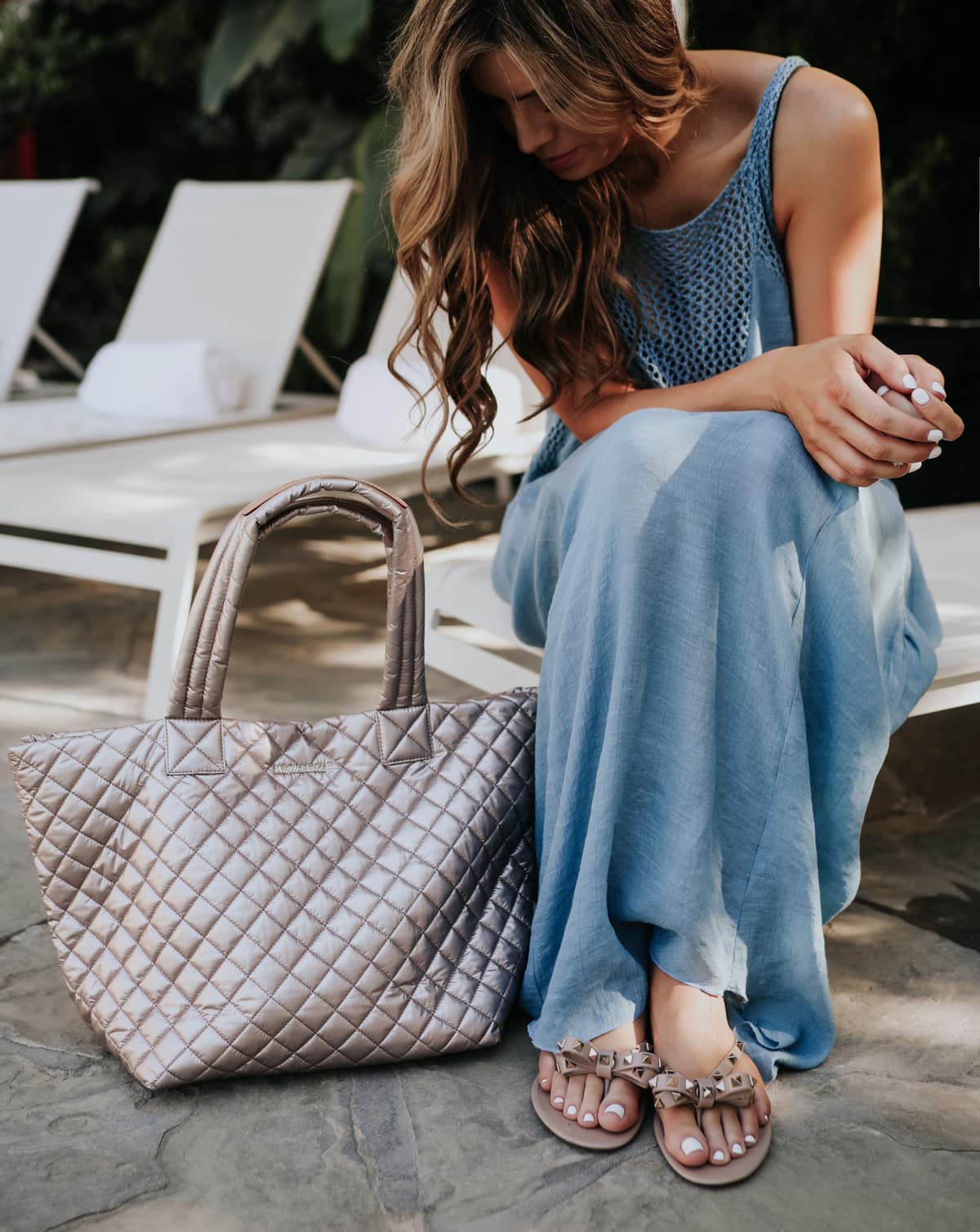 The everything bag
These MZ Wallace bags are basically weightless, squish into the smallest corner of any suitcase, and they pop out unscathed. They're rollable, foldable, packable, crushable, and totally versatile.
Cute enough to dress up, but durable enough to take down to the sand and wipe clean after. These bags are ready for anything from travel to the beach to the gym and can be seen in the hippest places from New York to LA.
MZ Wallace bags are so good that you'll probably eventually end up with a few! We love that this style can be carried as a tote or worn as a crossbody so you can go handsfree. And we LOVE even more that it's 50% OFF today!! That makes it $122.50 OFF. Insane!!!
Small, medium, or large?
Small, medium, or large? Short answer: All THREE. HA! You can't go wrong whichever size you choose and you're guaranteed a bag you'll love forever.
During the HUGE 60% off Black Friday sale right now, you'll want to grab your fave size quick! The small size in the tote Corrine's wearing in these photos has already sold out, but you can still get the medium for $112.50 (50% OFF)! That's a CRAZY price for this super famous tote.
Looking for a large tote? Right now you can get this other super cute style for 50% off in the medium OR large! That's a rare savings of up to $122.50 depending on which size you choose in this iconic, cult favorite bag.
Don't miss it
MZ Wallace sales are insanely rare in general, but especially one up to 60% OFF like this!! Check out the rest of our top picks below, and grab your faves quick before they're all gone – they're selling out FAST.