Ohhhhh you guys, this Instant Pot Black Friday deal is smoking hot and it's one of my very favorite kitchen tools! This deal is SO GREAT that it very well may sell out FAST!!! Details on the sale and why I love it are below!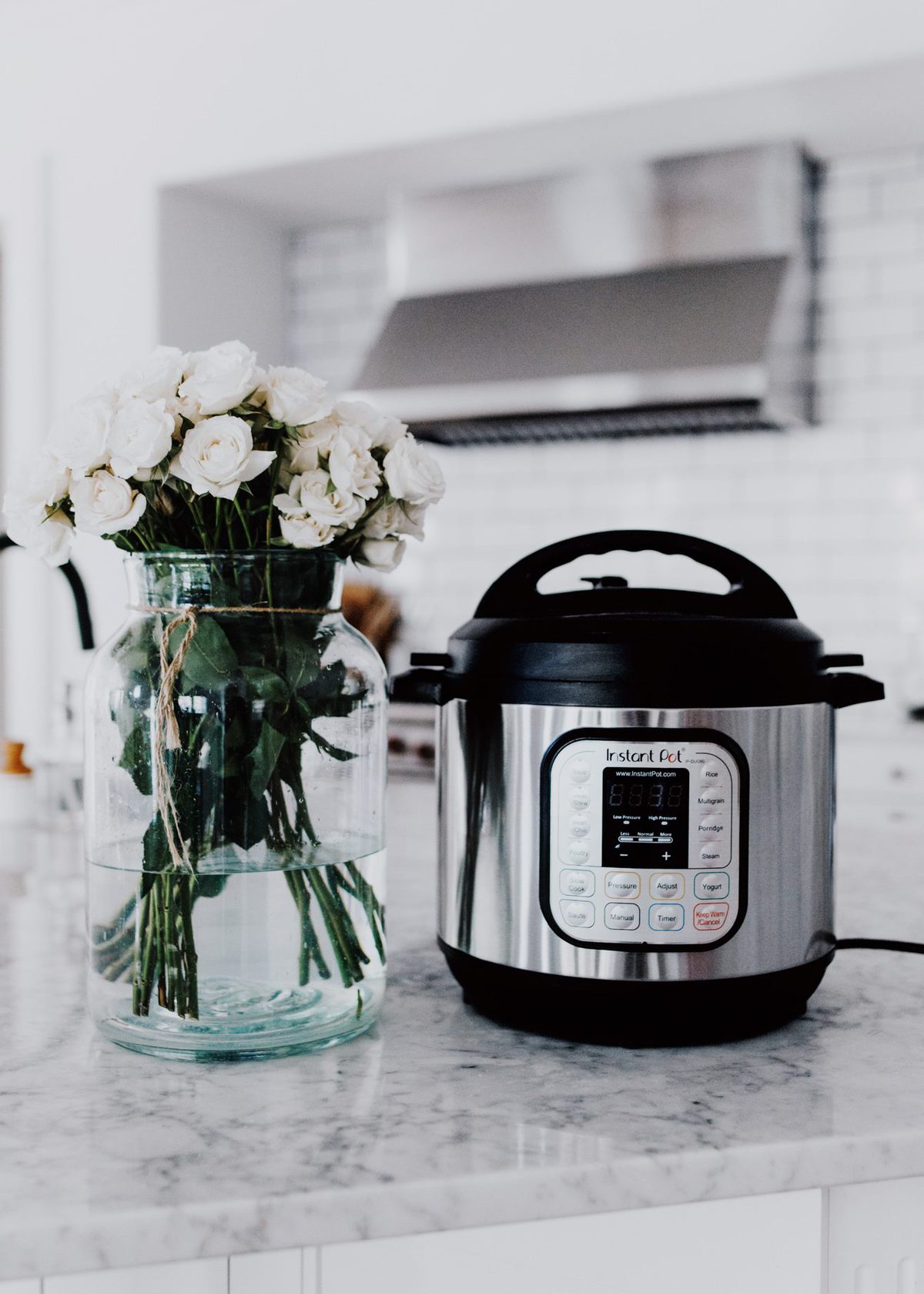 Instant Pot Deal Details
Today only you can get the 8 qt 7-in-1 Instant Pot for only $69.99 (reg $120). If you're looking for a smaller size, you can get the 6 qt 7-in-1 Instant Pot for only $49.99 (reg $100)!
These are SUCH GOOD DEALS and the 8 qt is the perfect size for all of that holiday food prep that is coming up! It's a great and EASY way to make yummy meals and this deal is CRAZY!
Why I love it
The Instant Pot is a pressure cooker so you can make crockpot type dishes but in a fraction of the time! Think of an 8-hour slow cooker recipe in 35 minutes instead! Perfected mashed potatoes in 20 minutes. Chicken breasts from frozen to perfection in 12 minutes. I use my instant pot seriously at least 3 times a week now. It also works as a rice cooker, steamer, you can make soup or sauté meats, seriously this thing does it all! Every single one of my friends who have bought the instant pot have come to me after and said, "why did I wait so long?!"
It is a go-to for all those rushed nights when you realize you haven't planned dinner yet! I like to make this quick chicken dinner in just a few minutes and serve it over a little Trader Joes rice and everyone gobbles it right up.
Favorite Instant Pot Recipes
You can find all of my favorite Instant Pot recipes and a more detailed description of why I love it here!
This 8 qt instant pot for $69.99 and the 6 qt instant pot for $49.99 are such great deals!! Remember we would NOT be surprised at all if these sell out way before the end of the day, so grab yours fast!!!
More 2020 Black Friday Guides