It's been a hot minute since we found you guys a killer Kate Spade deal, but TODAY is the day. We stumbled a crazy good Kate Spade sale and I'm making sure you guys all know about it before it gets picked over. Keep reading for all the details, plus our favorite picks from the sale!
Deal Details
Right now, Kate Spade is having a SALE ON SALE! That means you can get an extra 40% off sale items using code: EXTRA40 at checkout! There's a high chance that a lot of the good stuff will sell out quick though, so I definitely wouldn't wait too long to add to cart!
Kate Spade Margaux Satchel
I talked about this bag in an Anthro post a while ago, and today you can get a really good deal on it in a few different colors – like 40% off good! I had been wanting a bag like this for EVER and this Kate Spade satchel is all that and a bag of chips-which would totally fit in this bag by the way! It's the perfect size bag that fits all the essentials without being ginormous. You can snag it right now in 5 gorgeous colors!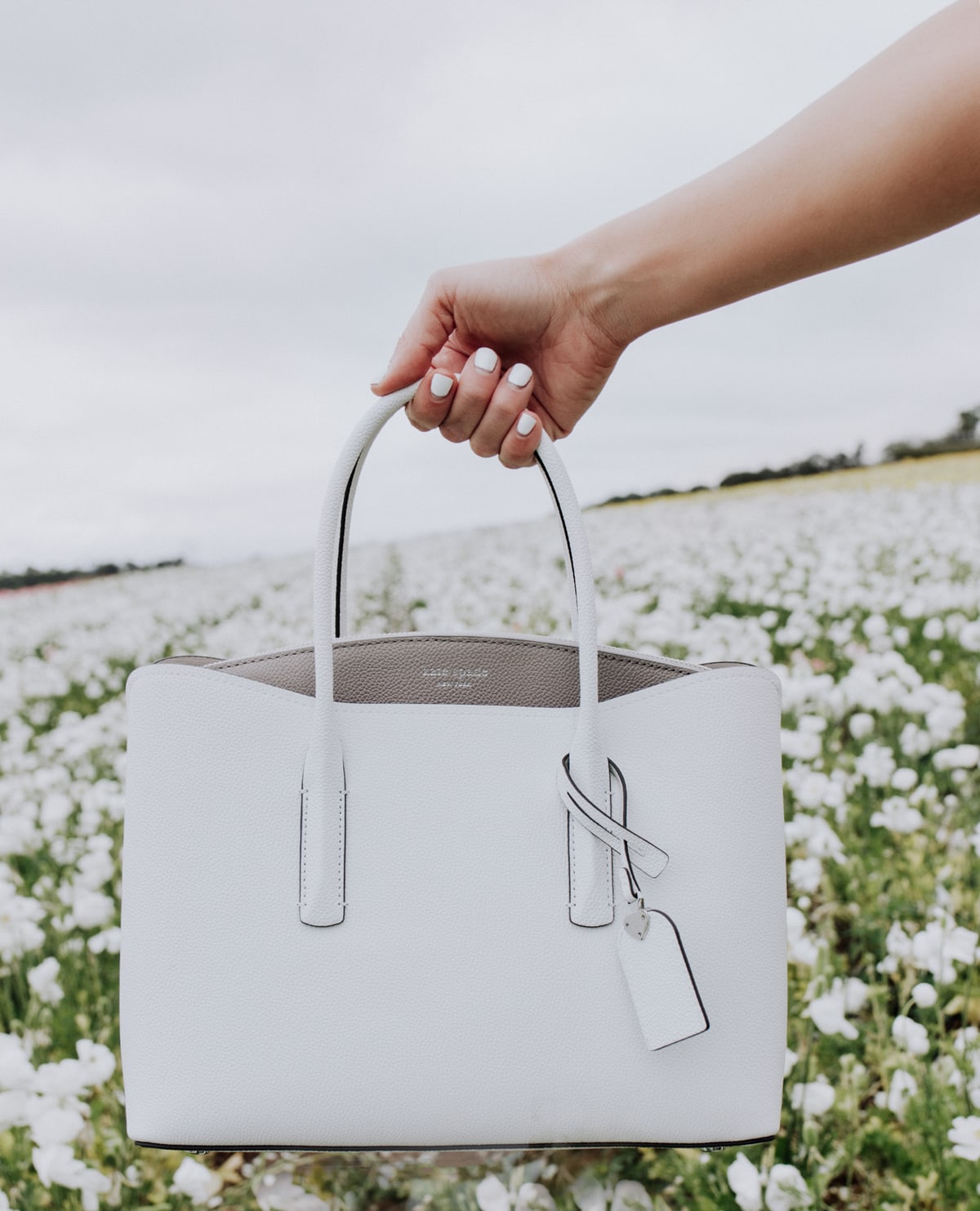 This satchel makes for a really cute date night or girl's night bag or a running errands bag when you don't need to be Mary Poppins, but a clutch definitely won't cut it! Because it's Kate Spade, you know it's super high quality and super well made, so plan on seeing a lot of this one for years to come!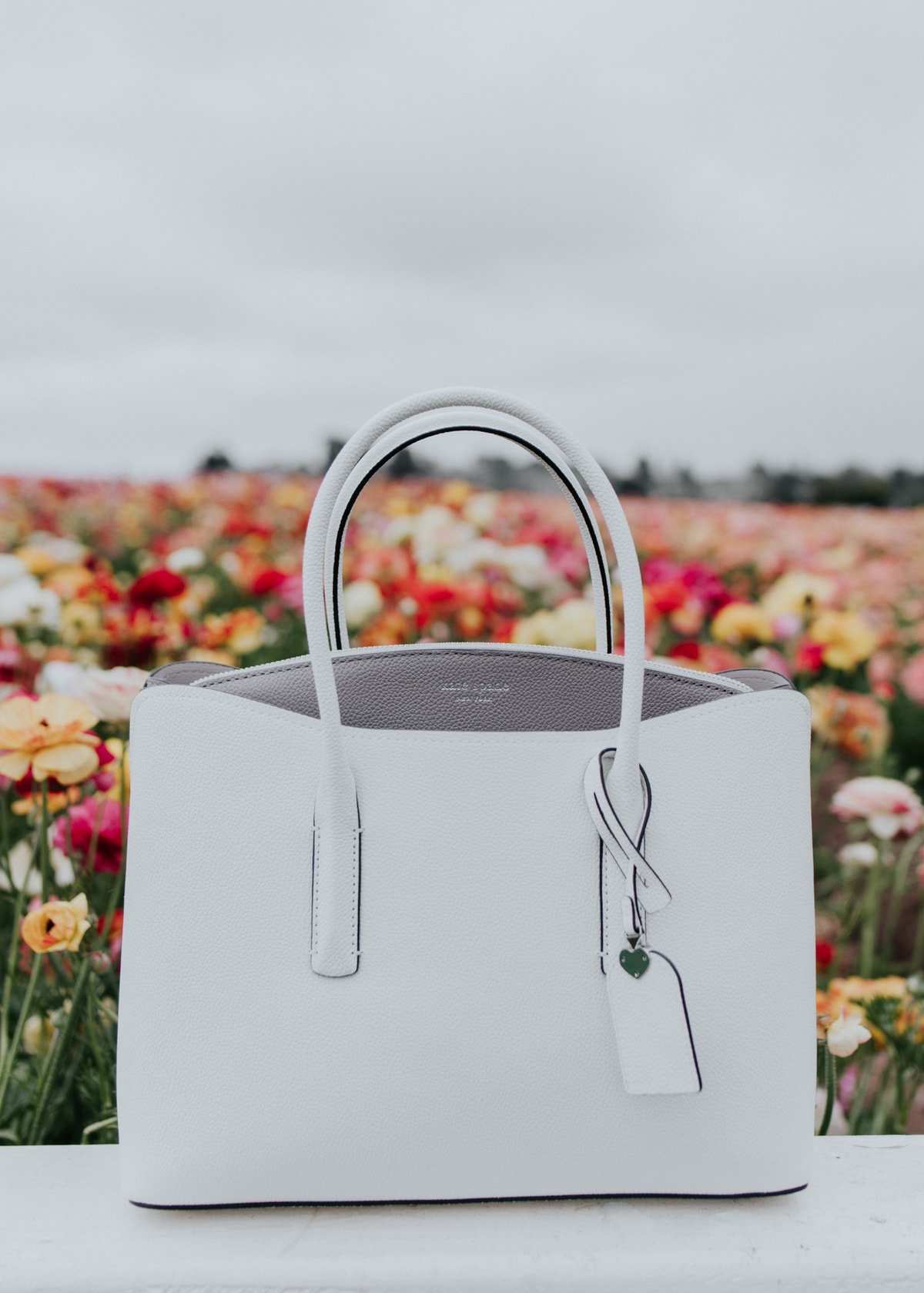 Sale on sale favorites
If you like shiny things and you're looking for a brand new little way to treat yo self, see all our FAVES from this Kate Spade sale on sale below! And don't forget to use code EXTRA40 at checkout!