When people ask me how many kids I have and I reply with "Four," their next question "what are their ages?" is usually followed by a wide-eyed look like "WHAT were you thinking?!" And honestly, sometimes I'm not quite sure! Ha!
Can we all agree that KIDS and CLOTHES are super expensive?! What about KID'S CLOTHES?! It seems like every week one (or all) of my kids are growing out of something. Shoes, underwear, church pants, dresses, you name it! We buy A LOT of kid's clothes around here, especially because we have zero hand-me-downs for Harry. After we had Millie, I was convinced that the Stokoes only made baby girls, so I really deserted the gender-neutral game and leaned hard into pink clothes. Also, when you have three of the same gender in a row, by the time you get to your third kid everything is preeeeeetty worn out. Like there's some pj's and swimsuits that are fine to hand down, but my girls can be hard on their clothes! So basically, I've been starting from scratch for two babies.
I have always LOVED Carter's as a super affordable place to get basics: pajamas, onesies, newborn essentials. But lately I have been positively delighted that they have super cute, classic clothes that I've been buying a ton of!! I've been especially loving their dressy clothes. Harry has exactly zero dressy pieces and now that we are back in church, he needed a whole wardrobe. Honestly, sign me up for any excuse to buy tiny dress clothes for my little man!
Afterpay
Have you heard of Afterpay? Here's a quick rundown: you can shop for what you need and then pay the total in four increments, over two week periods of time! There's no credit check, and you get your products in the exact same timeline as when you pay in full at checkout. If you know you need to make a larger purchase but don't want to put all the money down right then, Afterpay is an AMAZING alternative to a credit card because there is NO INTEREST!
Afterpay is seriously genius, and I love that you can use it when buying at Carter's. Sometimes your family has needs and the finances aren't where you want them to be to meet those needs so this is the perfect alternative.
Coordination Nation
I wonder how long my littles will let me dress them in matching outfits for?! But seriously, I couldn't resist these darling spring-colored Carter's outfits for my two babies!
Millie
Yellow Dress
This yellow dress matches Millie's happy, bright personality perfectly! It's such a classic style and would even be adorable with a cardigan and tights in cooler weather.
Dresses are just the easiest thing to throw on my girls (especially with a newly potty-trained toddler!), so they are definitely my go-to when buying for Millie. Dresses that got passed down from Ani to Lyla just really aren't in style anymore, so I was thrilled to see how adorable Carters' dresses are for Millie's spring wardrobe update!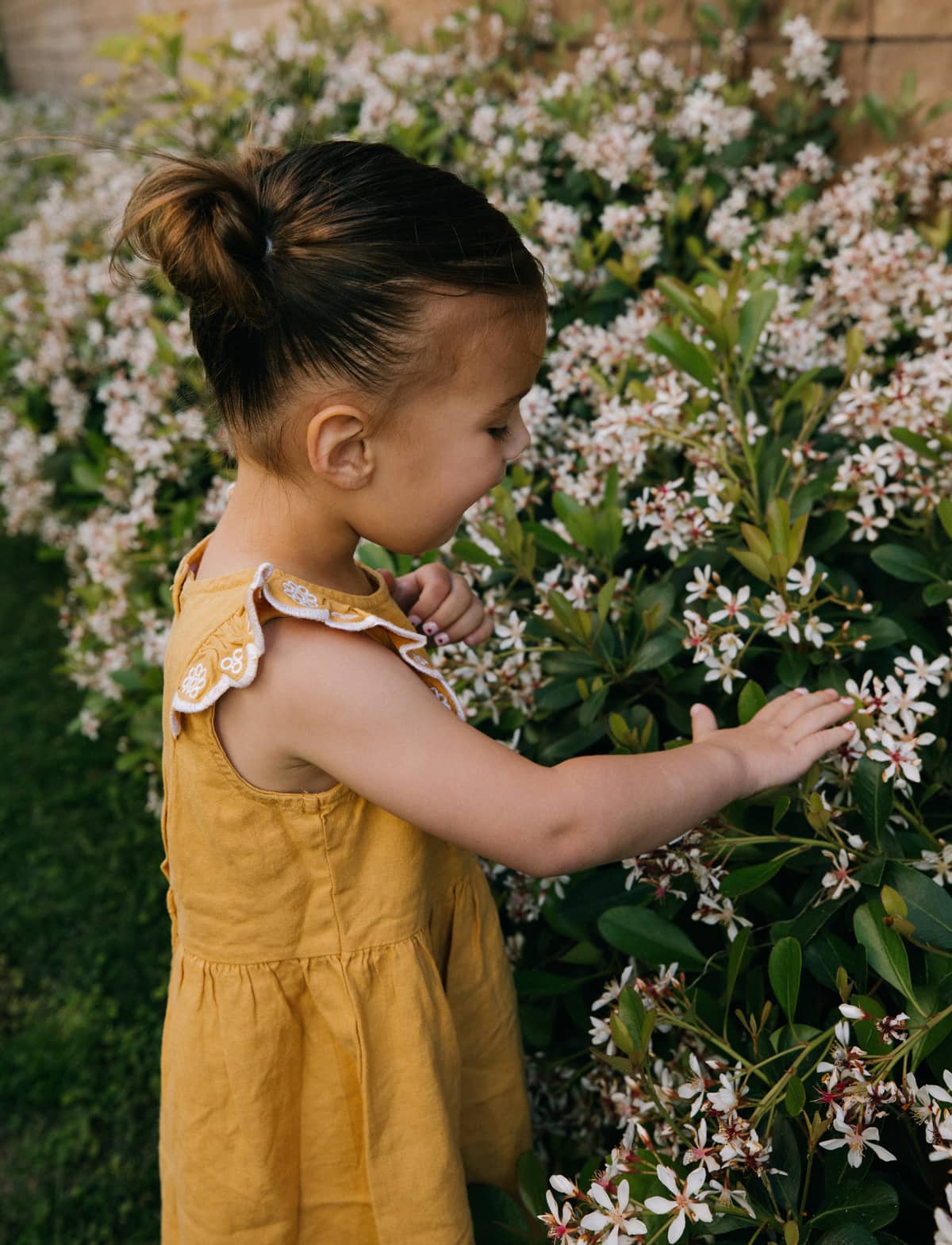 Gladiator Sandals
I seriously love these gladiator sandals and legit wondered if they came in my size when I ordered them! They are faux leather and look way pricier than they are at only $18 at Carter's (normally $36!!). I love that they zip up the back for easy in and easy out!
Harry
Suspenders
I DIE over Harry in suspenders! I am a sucker for him in this outfit and I love that it's shorts because we are coming up on some warm months here in OC! And you guys, this is a SET! It comes with the shorts, suspenders and bodysuit. ONE AND DONE.
Boat Shoes
These $18 boat shoes from Carter's miiiiight be the cutest thing ever? Rhetorical. Of course, they are! And I can't believe how expensive they look for under 20 bucks.
Carter's Perks
Not only can you get all the clothing categories at Carter's, they also offer sizing up to a kid's 14, so I can literally buy all my kids' outfits in one place. Bonus: coordination. Yep, I'm that mom! I also love their website because there are ratings for the items, AND there's always killer deals going on!
Carter's clothes are easy to wash (and dry!), fit totally true to size and are GREAT quality. Even though we aren't having any more kids, I'm confident that I will be able to hand down these adorable outfits to my niece and nephews to keep the cuteness coming for years!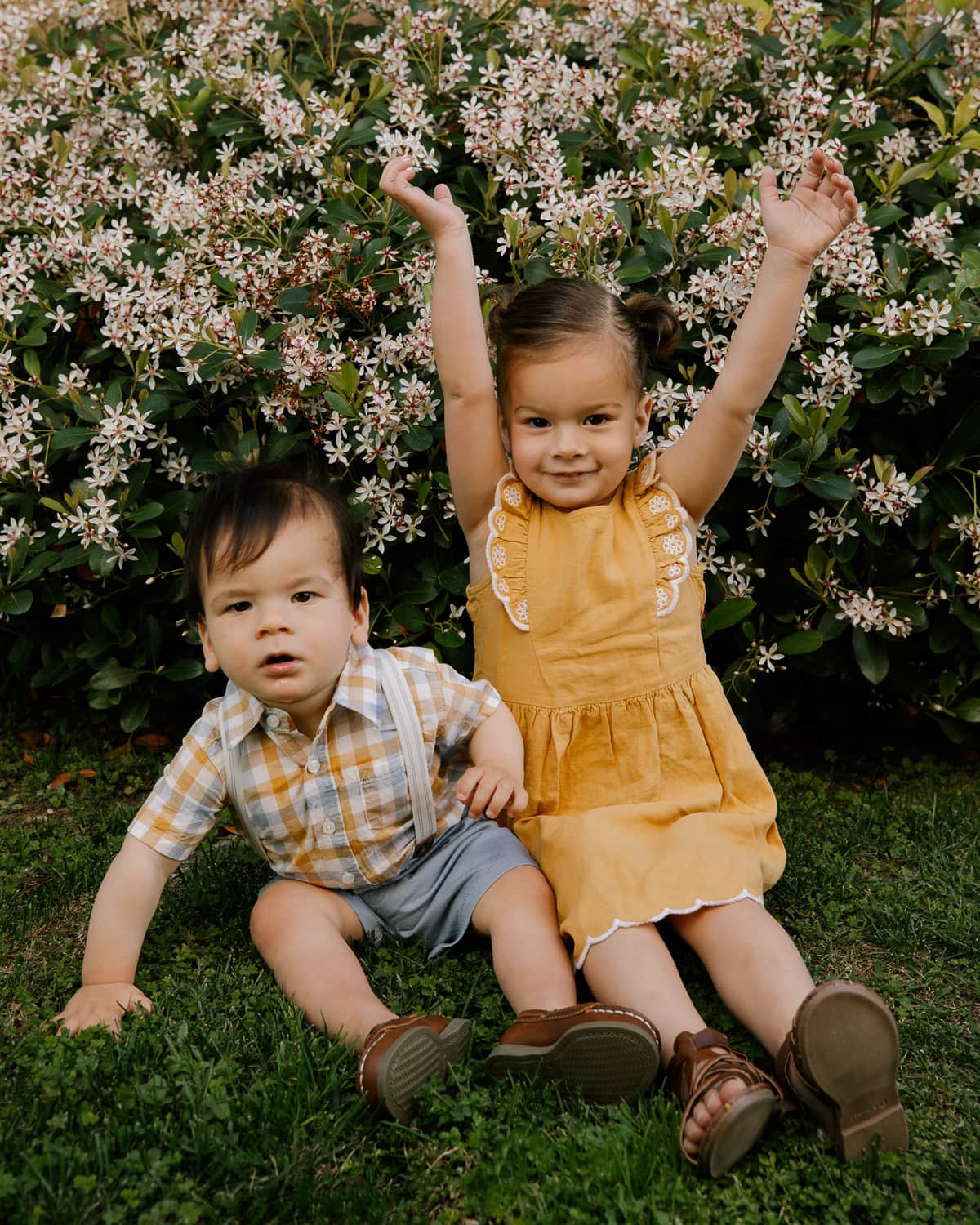 Carter's Cuteness
We rounded up our fave Carter's pieces for you to *add to cart* but be sure to check out their spring break doorbusters starting at only $5 from April 7-April 19 for even more amazing deals. You can score a massive haul AND pay for it with Afterpay!