So I know we're all living in a very weird COVID-19 world right now, but I'm hoping that, for anyone who loves a little retail therapy like I do, today's post will give you at least a fun little distraction and an affordable treat or two! Amazon fashion is a great way to be able to add a few new items to your spring wardrobe and never even have to leave your house.
Since we're currently anti-crowd, and in case we want to add something more than just toilet paper and water (was Buzz McAllister onto something all those Home Alone movies ago? HA) to your cart keep reading. We rounded up the 25 cutest Amazon fashion pieces and they are all UNDER $25.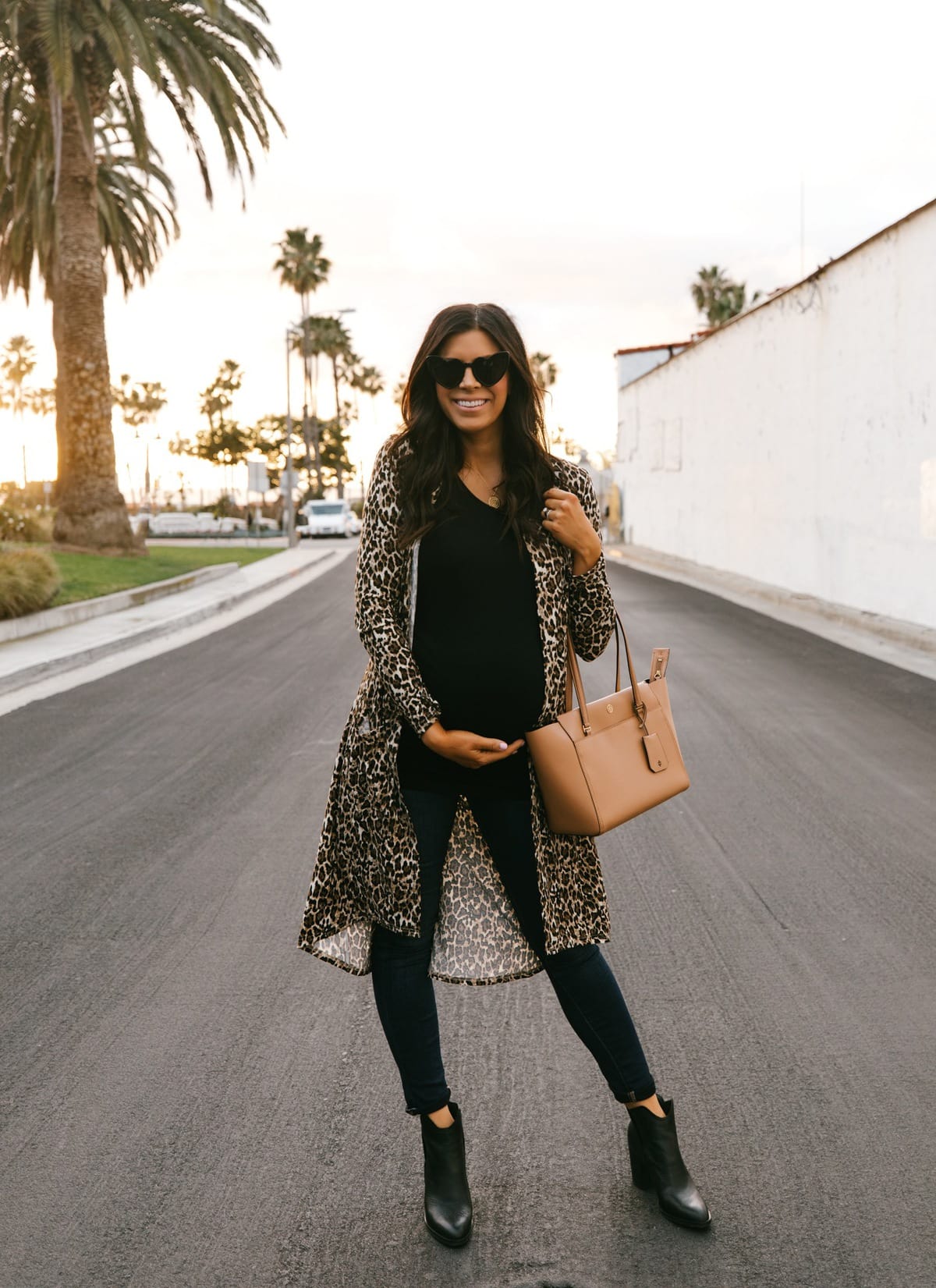 By the way, JUST in case these pics make anyone nervous, we took them several weeks ago, well before we were under stay-at-home orders 🙂
Heart Shaped Sunnies
These heart-shaped sunglasses are an insanely amazing dupe for a pair of Saint Laurent sunglasses. Plus at just $11 they're a sliver of the $420 designer price tag. They are so so cute and really great quality. There are over 300 nearly perfect reviews on Amazon from people that are equally obsessed.
I've worn these sunnies a whole bunch and like them so much that I gifted them to my team at our retreat in February. Super fun, super inexpensive, super perfect for spring and all summer long! Such a good Amazon fashion find.
Maternity Tees
If you're also rocking a bump and have browsed my Amazon page recently, you already know about this sweet find! I have been wearing these maternity tees a TON. I love that this tee is comfortable and flattering and not super low cut. A total maternity staple.
They're sold as a three-pack for $39 here-which is just $13 a shirt! Or you can purchase them separately for $16 a shirt here. They have over 350 perfect five-star reviews so this tee is basically a guaranteed win.
Leopard Cardigan
Leopard is my favorite neutral and I will never say no to animal print. So obviously adding this lightweight duster to my cart was a total no brainer. The only difficulty was deciding which of the three leopard options I loved the most! If leopard isn't your jam though, this cardigan comes in EIGHTEEN other colors and prints. I'm wearing the z leopard print!
It is absolutely the perfect cardigan for heading into spring because it's insanely lightweight and stretchy. This is not a heavy cardigan at all so it's the ideal lightweight layer and winter to spring transition piece. Plus POCKETS!!
With all the color choices, you are pretty much guaranteed to find one (or two) that you love. I'm still considering adding the pink or the beige to my Amazon cart! This duster has over 1000 AMAZING 5-star reviews and is UNDER $22. Depending on the size and color you select, you may even snag it for $10. Total closet staple steal.
For a few more pennies
My jeans, booties and Tory Burch bag are not under $25, but they are favorites and closet staples that are totally worth an honorable mention in this post (and your pennies).
Black Booties
I'm head over block heels for these Dolce Vita booties. The black leather is currently slightly over $60 (depending on size) which is a pretty darn good steal for real leather booties. The stacked block heel is super duper comfortable and the leather is very soft.
Maternity Jeans
I did a roundup of top 10 maternity pieces last summer (soon to be updated!!) and these jeans made the list because they are THAT good. These are my go-to favorite maternity jeans and I just can't stop talking about them (or wearing them)! These jeans are extremely comfy and have an amazing stretch without feeling like your bum is sagging by the end of the day. They do run true to size too, so order the size you normally would.
Tory Burch Tote
I have owned this tote for zillion years and I'm still completely obsessed with it. It's a tried and true closet staple bag that still looks insanely amazing after tons and tons of use. It's one of those bags that just "works" with everything.
It's super roomy and has pockets and compartments galore to keep your things organized! The ZIP across the top is a tough feature to find in a tote and I can't get enough. Note: this exact bag is sold out, so we've linked an almost identical one for you!
Leopard Cardigan
Black Tee, three-pack here
Black Jeans
Black Booties
Pendant Necklace
Heart-Shaped Sunglasses 17% off
Tory Burch Tote (sold out), similar 10% off
Photos by Arielle Levy
25 faves under $25 primed to your doorstep
All these lighter layers combined forces for a neutral look that is totally ready to tackle spring. We rounded up 25 of the cutest Amazon fashion finds UNDER $25 for you to shop right now!