I swear at this point I'm putting on makeup simply to distinguish between my day pajamas and my night pajamas! If a swipe of mascara or a dab of lipgloss is helping you feel human too, then this post is for you because there's some smoking hot deals happening right now. Like HALF OFF my favorite mascara H-O-T. Keep reading to get the 411 on the deals to add to cart.
HALF OFF Clinique High Impact Mascara
TODAY ONLY you can snag Clinique High Impact Mascara for just $9.75 (reg $19.50). I'm pretty sure most grocery store or drug store mascaras are around $8 amiright? So for less than $2 more I think it's way worth it. Such a good beauty deal you don't want to miss out on.
Why I love Clinique High Impact Mascara
Clinique high-impact mascara is one of my all-time favorites. It really makes your lashes POP! And it comes off super easily, which is important to me especially when I have lash extensions and (gasp!) sometimes wear mascara over them. Yes, I totally do that.
In between fills toward the end when they are starting to look a little sparse (which let's be honest, on day 12,000 of quarantine is where we're all at!) or occasionally when I'm going to get pictures taken or have a really special night out, I'll put a light coat of this mascara over my lash extensions. It fills everything in just enough to make them all stand out, even the little lashes that don't have an extension if that makes sense. Every time I do this – without fail – someone says "WOW are your lashes real? They look SO GOOD." Haha.
I wouldn't recommend this daily with extensions BUT having said that, every time I wash my makeup off after, gently with baby shampoo or a lash extension foam cleanser, it comes off just fine and my lash extensions stay on! Can't say the same for a couple other mascaras I've tried over my extensions.
Plus it lasts me 6 months if I'm wearing it daily, and all year if I'm only wearing it occasionally! $9.75 is such a bananas beauty deal you may want to go wild and add two to your cart!
Urban Decay Vice Lipstick for 30% off
Urban Decay Vice Lipstick in their best seller shade backtalk adds the most perfect pop of color to any look. This formulation has over 3,300 perfect or near-perfect reviews and I know it's because of the pigment-rich shades and "butter blend" that provides a crazy amount of moisture! (You had me at BUTTER).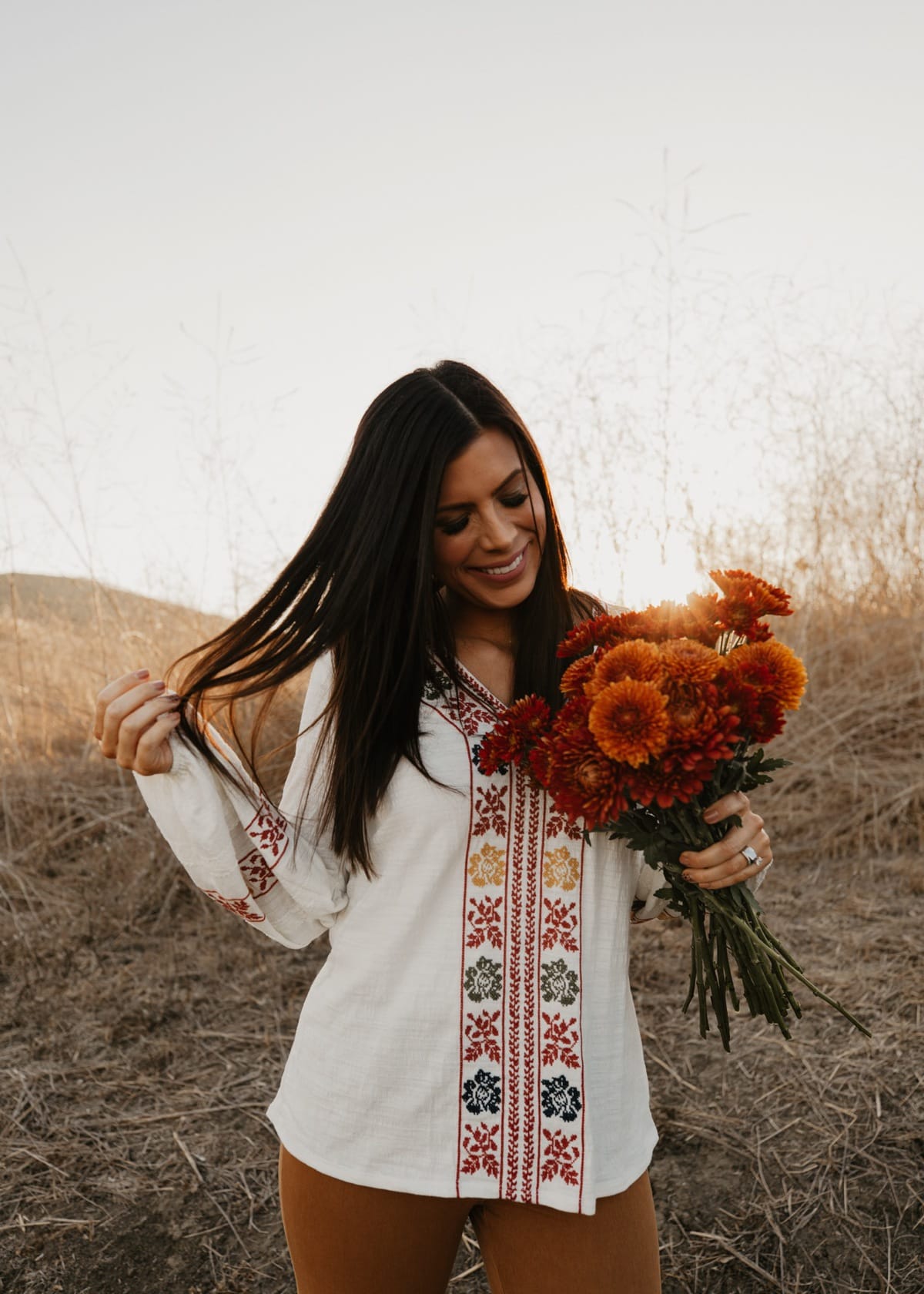 I have no questions about why this lipstick in Backtalk (worn in the pictures above and below) is THE number one sold lipstick at so many retailers. Every single time I wear this shade on my stories I get tons of questions and DMs like, "What lipstick color are you wearing?! It's so perfect!!" It's so so good and one of those magical lip colors that looks good on EVERYONE.
This Urban Decay Vice Lipstick is SO good and right now you can score it for only $13.30 (reg $19)!!
Hurry quick
These $10-13 beauty deals are only good while supplies last, which isn't likely to be long on these two super popular products. So stock up while you can!