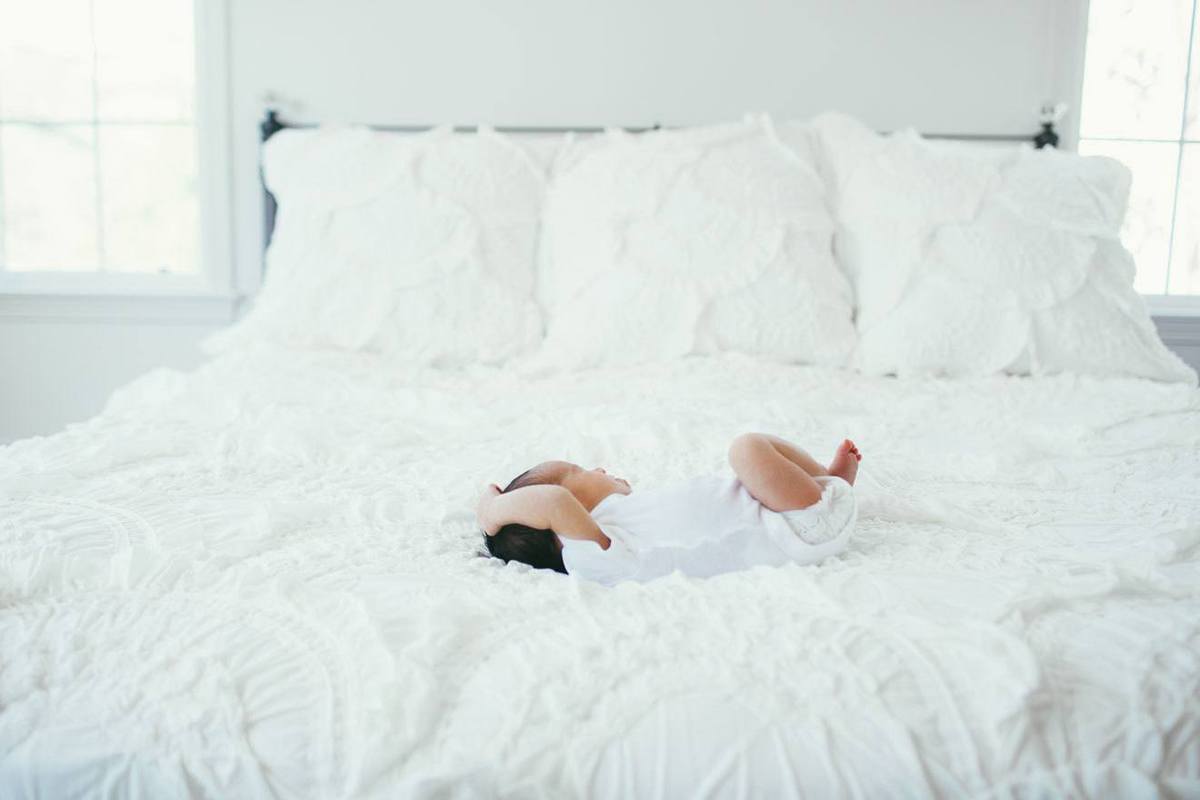 So a couple days ago I was thinking of a great baby gift I could get a friend, and I had a little idea … to come up with a guide with all of the BEST baby presents I love to gift at baby showers! Hopefully this comes in handy at some point when you're heading to a baby shower this spring/summer.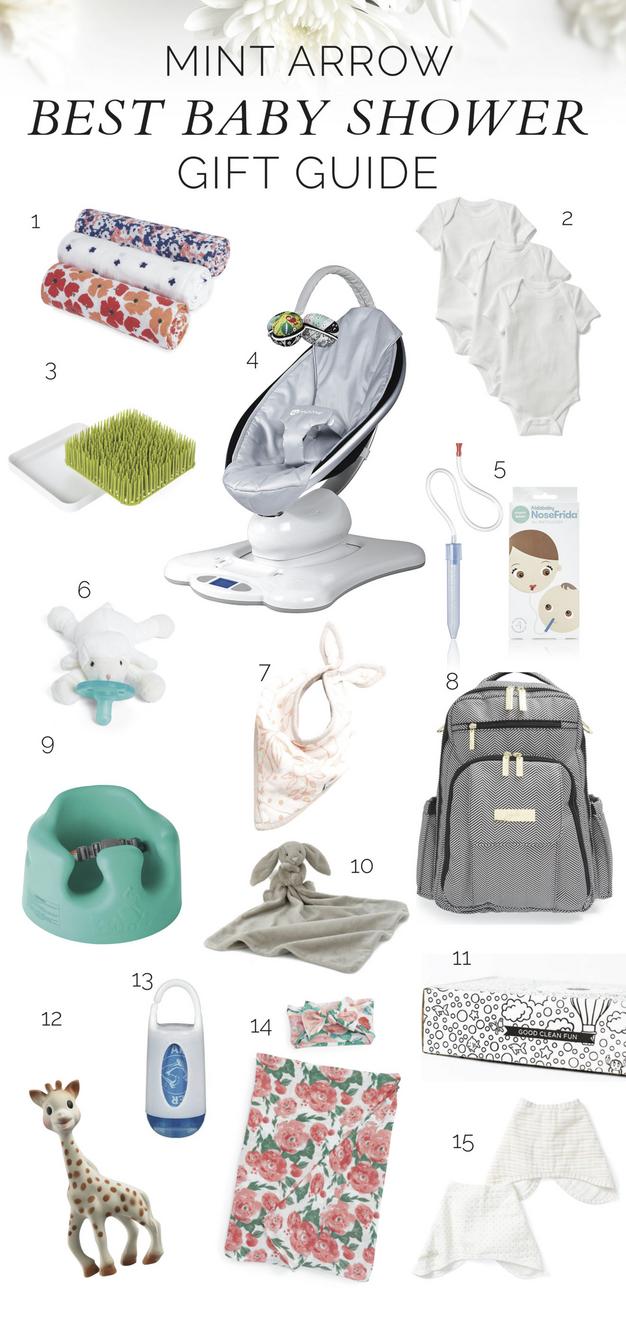 1.aden + anais Classic Muslin Swaddle: Probably my favorite baby shower gift! You can never have too many of these. I use them for swaddling (obvs.) but as a car seat canopy, makeshift nursing cover, burp cloth, clean surface to change baby on, and probably 15 more things. I cannot live without this with little babies.
2. White Onesies– When you're changing your newborns five times a day, I love having plain onesies on hand! Plus is there anything cuter than a tiny babe in a fresh onesie?
3. Boon Grass Drying Rack– So super nice for a new mom that's washing bottles. It's not only really great for drying bottles etc., it's SO cute! Looks like a little garden on your counter.
4. 4Moms Mamaroo: A swing AND a bouncer in one! I've said it before but I have an emotional attachment to ours, because it was the only thing that could get Anabelle to sleep when she was a new new baby. It has an mp3 player, a built-in white noise machine, and a tons of modes to swing/bounce/rock baby including a car mode (makes baby feel just like they're on a car ride) to kangaroo bouncing. Great group gift for the brand new or weathered mom.
5. NoseFrida The Snotsucker Nasal Aspirator: Seriously, everyone needs this! The snot sucker works SO well as a nasal aspirator… plus it's such a funny gift at a shower.
6. Pacifier Toy – These are so nice for keeping track of pacifiers and babies love them! A cute little add on to any shower gift.
7. Little Unicorn Cotton Bandana Bib– These bibs are probably the cutest out there and they are so great for feeding time. Also if you have an extra drooly babe, these help keep your kid fresh and while still looking cute!
8. Infant Girl's Ju-Ju-Be Backpack: Thoughtfully designed for everything a mom could need! Tons of pockets, zippers, and compartments. I'm a personal fan of the backpack baby bag. A favorite group gift!
9. Bumbo Floor Seat– These are such a nice gift to give. Babies can sit right up in them and they help build a little strength.
10. Baby Soother Blanket: So cute and so soft! These little soothing blankets are a baby (and mom) favorite.
11. Tubby Todd– The best skincare for the momma and the babe! This stuff is my go to, always. It is natural and safe and I love feeling good about using their products.
12. Vulli Sophie the Giraffe: This is basically a baby chew toy, but the cutest baby chew toy there ever was. Babies LOVE this giraffe and totally helps with teething!

13. Munchkin Arm and Hammer Diaper Bag Dispenser: such a life saver if you have to change a stinky diaper on-the-go (think your car, a friend's house, a park with no trash cans in sight). the stink from that diaper will magically disappear once you stick it in one of these trash bags and tie it off!
14. Swaddle and Headband Set– This little set is so cute to give for the baby to wear in the hospital right when they've arrived!
15. Burp Cloths– You can never have too many burp cloths. These are so cute and soft and promise, they'll get used.
And if you're looking for the best baby registry ever, I made the ultimate guide for you! Do you have any tried and true favorites you love giving? Or that you LOVED receiving at your baby shower? Let me know in the comments!