If you give the Stokoes some organizing gear, things will snowball FAST! Once we started cleaning out our linen closet, we caught the organizing bug and had to keep going! Our fridge and freezer overhaul was next, then our pantry, and now we are making our way outside to Neil's favorite spot in the house. Spring is the perfect time to finalize outdoor projects, and eBay had JUST what we needed to make it happen. Neil was the brain child behind this organizational vision, and it's been brewing ever since we moved in almost 3 years ago! Stay tuned to see what we revamped next, utilizing eBay's Home and Garden Spring Cleaning section!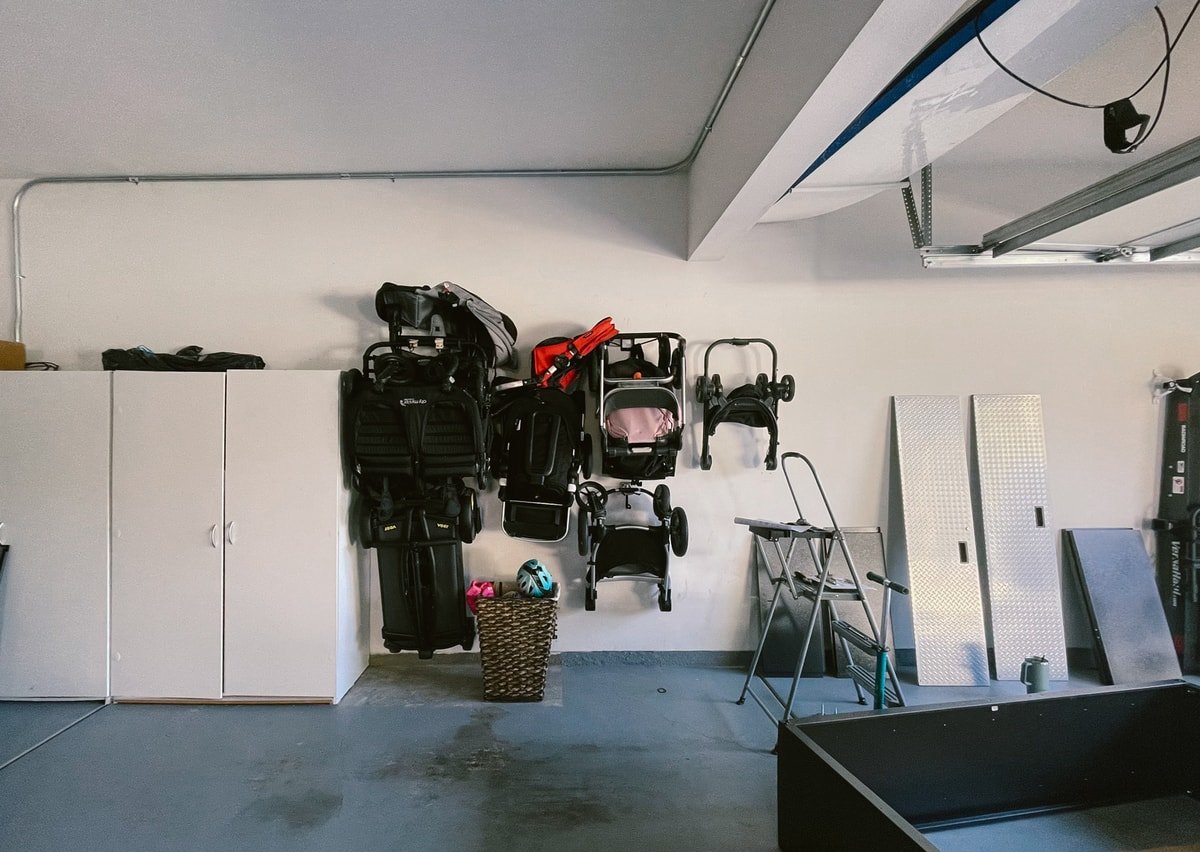 Guy's Domain
"Garages are a big deal to most guys." -direct quote from Neil so that you know the seriousness of what we are working with here. Neil gets EXCITED about the garage, what's in it, and how it's organized. And our garage was simply not working FOR us!! Honestly there's few things more frustrating than not being able to find what you're looking for in the garage, or losing stuff because it doesn't have a specific spot! This stuff we chose from eBay helped our garage look clean and organized instead of the tornado that it usually is!
I mean. Look how happy he is in the after photo.
A picture is worth a thousand words, right?!
Cabinets
To start with, we had some cabinetry in our garage that had seen better days so we really wanted to get rid of them. BUT we didn't want to spend the money to get built-ins. We decided to replace the cabinets with some rolling metal cabinets (similar to these), placed side by side to get maximum storage and a clean look.
They were ready-to-be-assembled (aka, ready to take up several hours of your Saturday!!) but Neil DELIGHTED in an excuse to whip out the drill he got for Christmas and use it to put these babies together.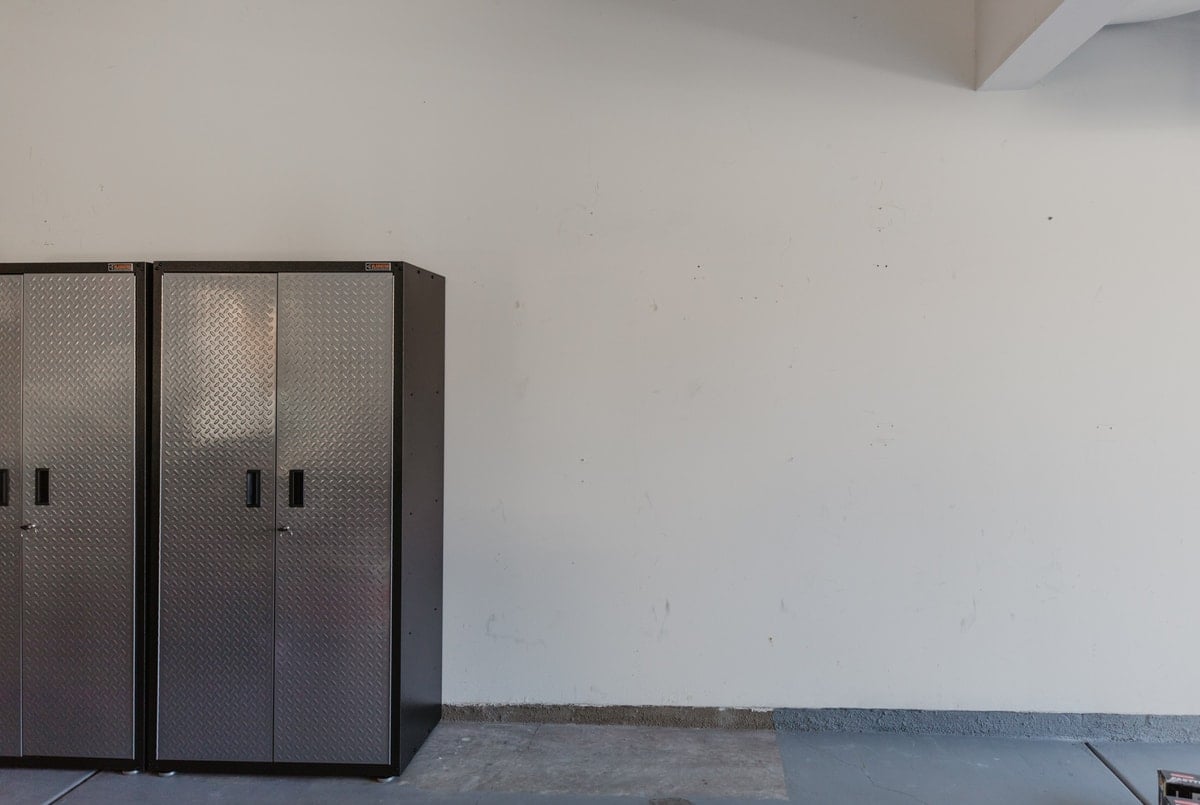 Hanging storage
Hanging stuff up is always a great way to create designated areas for certain things AND utilize wall space. Rail and hook kits allow you to mount hooks onto a strip to hang stuff instead of it sitting on the ground! We used ours for strollers, but you can use them for bikes, gardening tools, extension cords, whatever! I love these for a hanging storage solution. The hooks slide so that you can make them whatever width you need for the item you're hanging.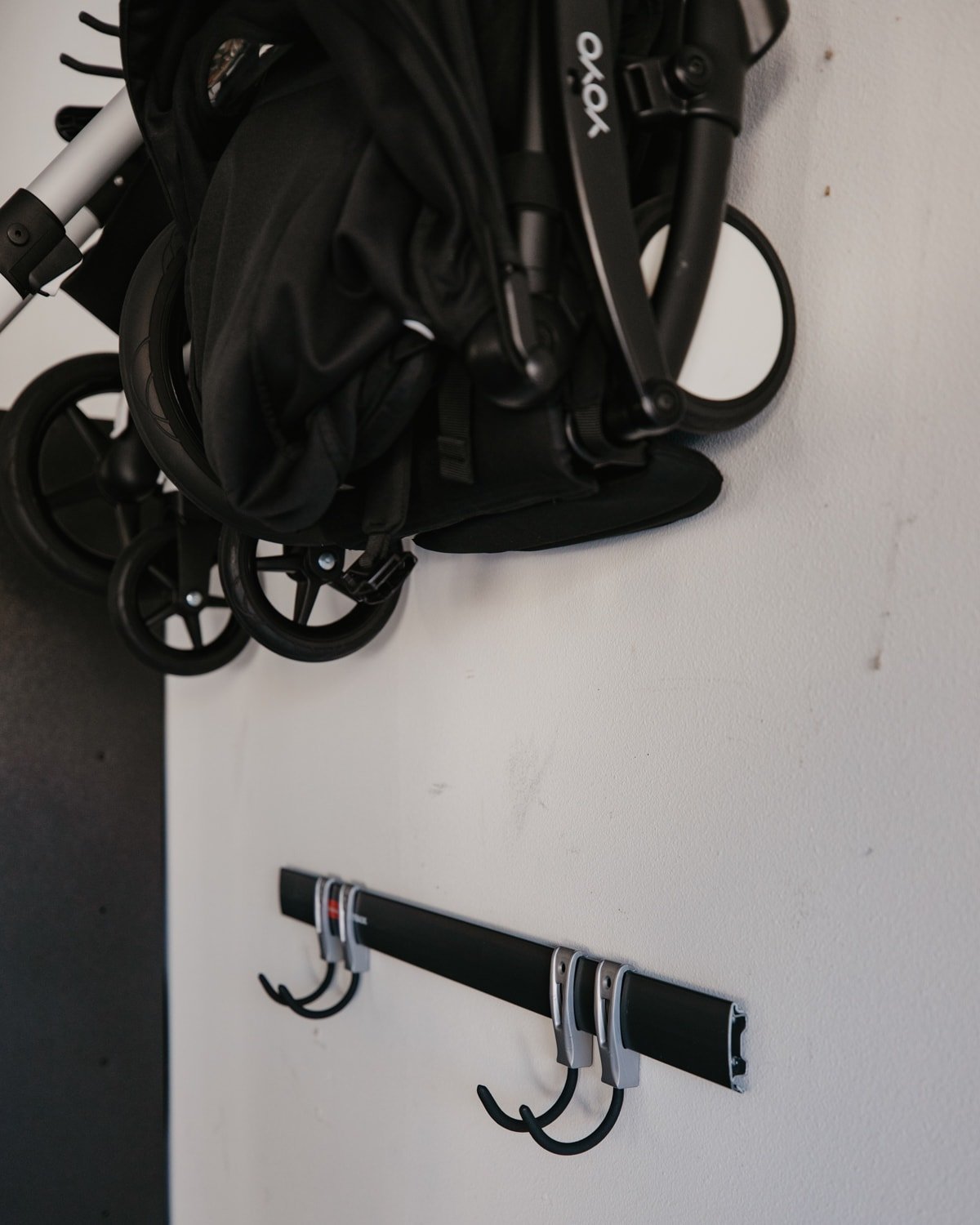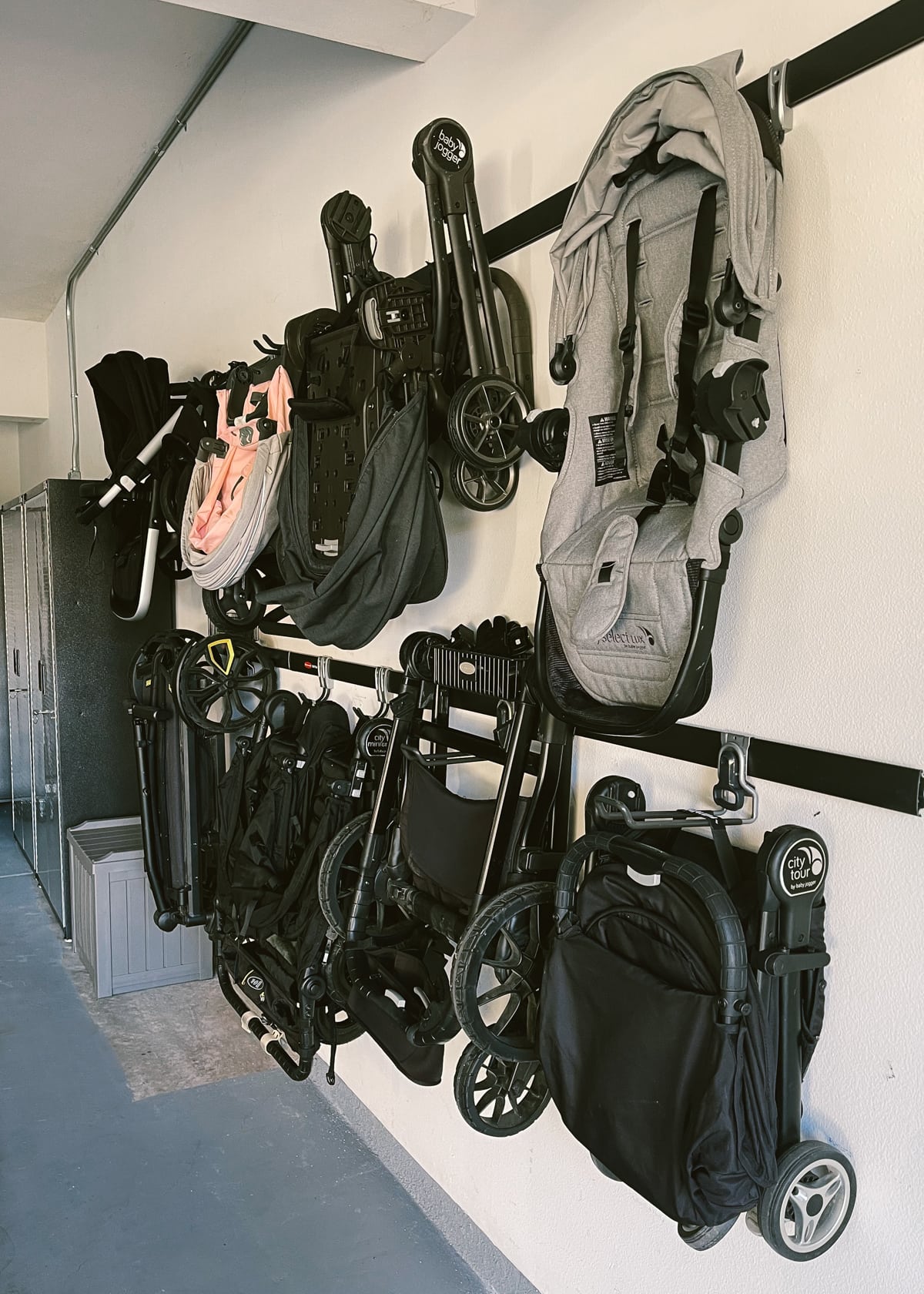 We also grabbed these baskets to mount below the hooks to include any stroller accessories. We are ALWAYS scrambling at the last second before we need to go somewhere with a stroller, looking for adapters for the second seat or kickboard etc. I love having these baskets to keep everything close and convenient.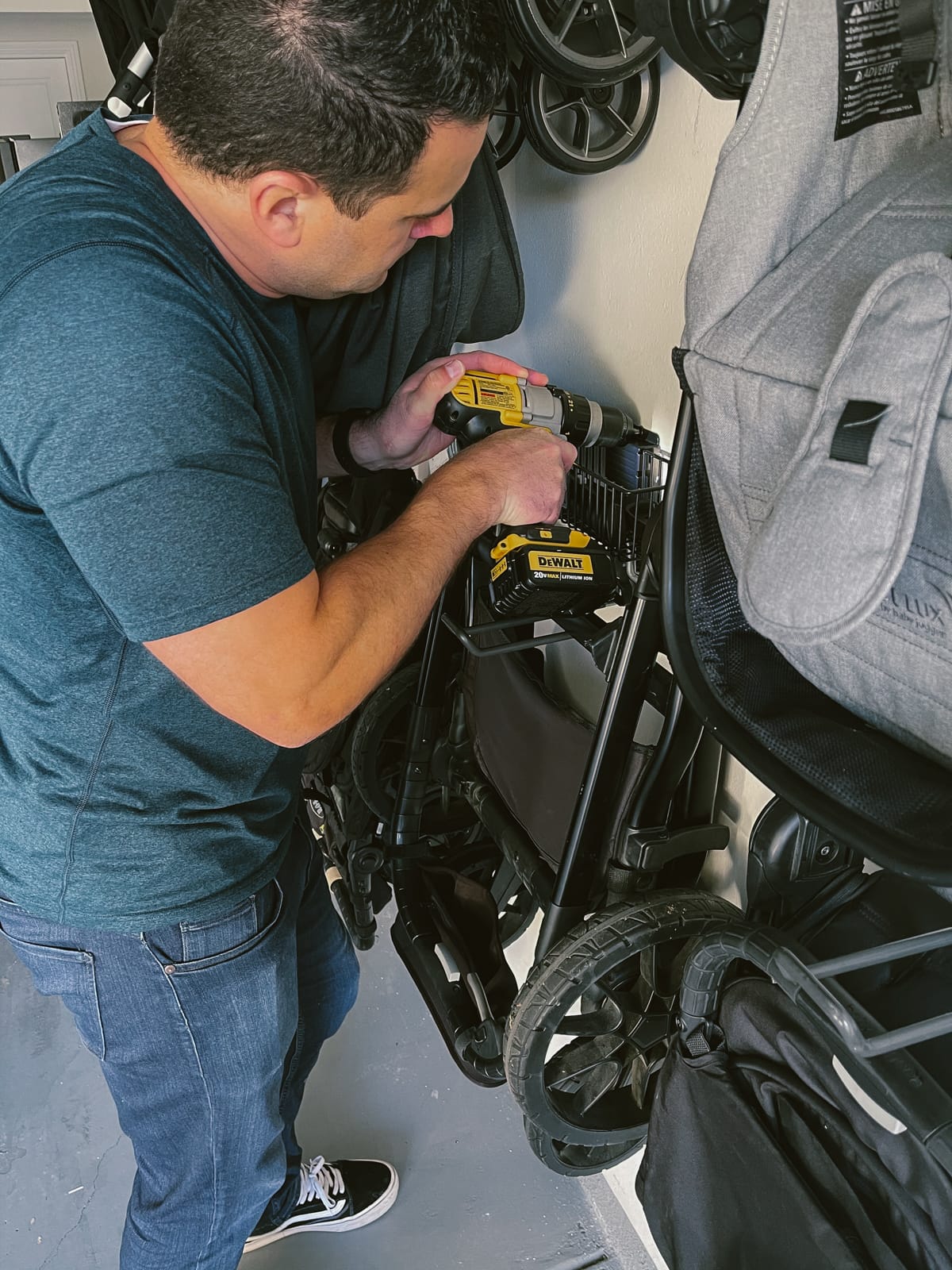 Storage boxes
We are utilizing this patio storage in the garage to keep the helmets and protective pads all in one spot. Before, they were in an old wicker basket that was literally falling appart.
This new storage box, along with the rolling storage cabinets, will help us stay more organized in the garage by giving everything its own space! This box holds 22 gallons AND ships free despite its bulk. (Did you know that 70% of all eBay items ship for FREE?!)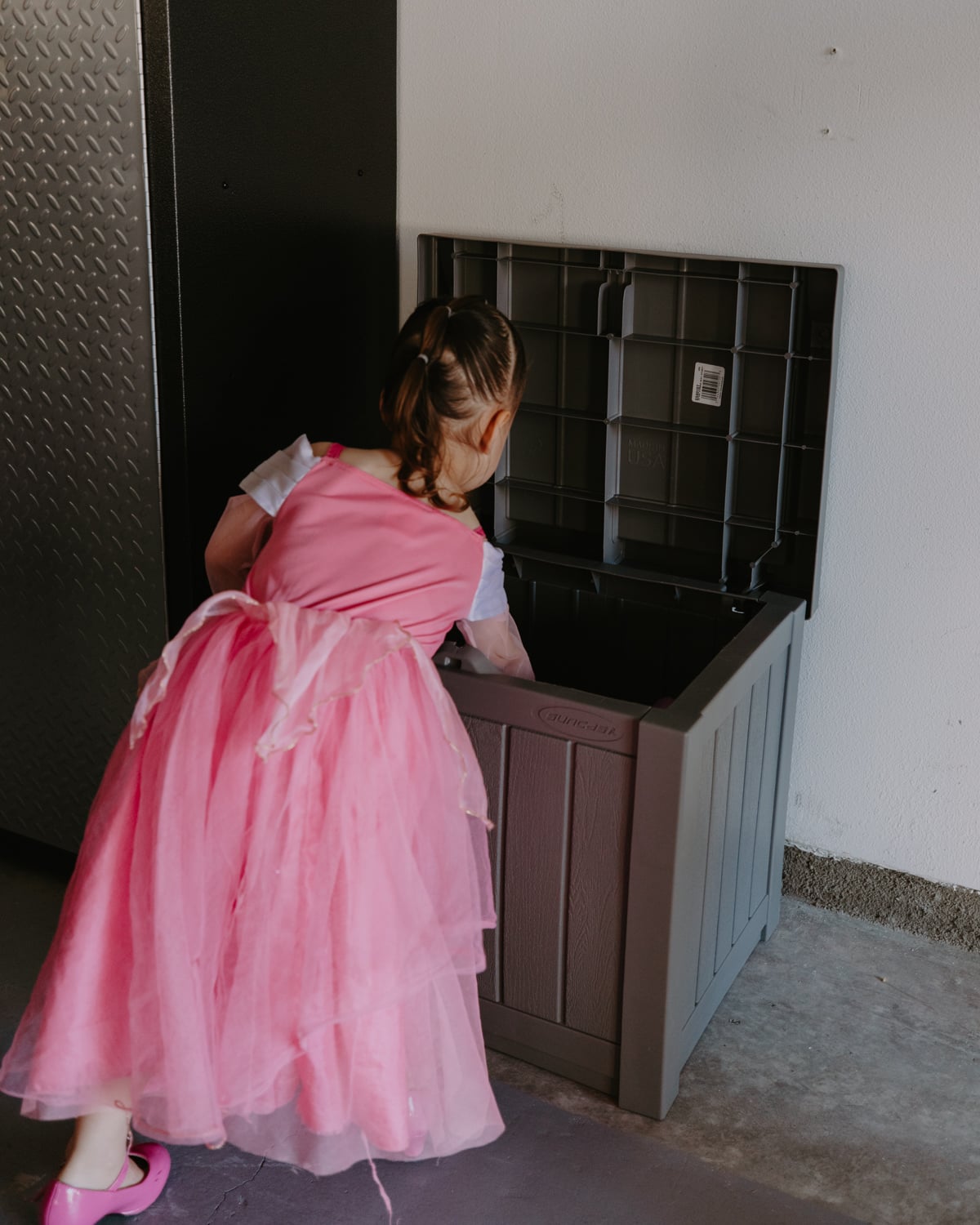 Get the right tools!
Having a drill for these kinds of projects is key! Neil LOVES having a drill for everything in the house (securing furniture, hanging pics, etc.)! There's always a need for a drill, and Neil used this one to put all this fun new garage organizational stuff together!
He loves that this one is cordless and rechargeable and it worked perfectly for assembling the cabinets and hanging the wall hooks.
We also used this measuring tape to make exact measurements so we wouldn't have to do redo anything!
Why I eBay
I've been an eBay-er since 2008, and I've yet to search for a product they don't carry. They have 1.5 BILLION listings (with 79% of that being brand new merchandise!) and 174 million worldwide users. Plus they are constantly running promotions like this current Home & Garden Spring Cleaning Sale where you can receive up to 50% off select items! Check it out for your current home projects!