Quick version: these are the top 10 Amazon gift ideas for women this Christmas!
I'm pretty sure we couldn't live in this world anymore without Amazon Prime. Grocery delivery while you sit on your couch? New ballet shoes for your six year old? Bench scraper? Shoe laces you don't have to tie? The only hair gel your husband likes? Pop-up crib tent? Yup, gang's all here. And if you're looking for some PERFECT Christmas gifts you can prime-ship straight to your doorstep, then this gift guide's just for you. These are the top 10 BEST gifts from Amazon for women this holiday season!!
In a hurry? Shop our picks below:

Stanley Tumbler: You might already know that this Stanley cup is one of the BEST tumblers out there. They're almost always sold out, so of course we were SO excited to see that they're now sold on Amazon! And in soooo many cute colors. It holds 30-40oz, keeps your drink ice cold all day, and fits right in your cup holder!
Ninja Dualzone: For the chef, or just the average cook who wants to get dinner done quick! Cook TWO things at the same time with this amazing air fryer. With two independent baskets, it's the definition of versatility and we LOVE it. We loved our single-basket air fryer forever, but this one's next level. Seriously, all you need to prepare dinner is an outlet, a few ingredients, and an air fryer – it's THAT easy! This is such a great Amazon gift.
UGG dupe slippers, UGG sandal slippers: UGG slippers are IN this winter, but they're so hard to find andddd not the cheapest. These dupe slippers look so much like the real deal and for less than half the price! They come in so many cute colors and other styles like these sandal slippers. Such a perfect, comfort gift that can be used all year long for years to come – and currently 40% off!
Revlon Air Brush: Get the perfect blow out look in MINUTES without having to go to the salon and pay the big bucks. The beloved Dyson hair dryer is decidedly an investment piece, but this REVLON hair dryer brush is the complete opposite when it comes to price point. Get this miracle tool for only $38.98 right now and have salon-perfect hair everyday!
Laneige Lip Balm: The Laneige lip sleeping mask is one of the hottest beauty products. If you love the glow that Laneige gives you overnight, you'll also LOVE this glowy balm for all day, every day lip care! It has AMAZING reviews and such yummy scents. It'd be perfect as a stocking stuffer, too!
Puffer Coat: A long puffer coat is a winter wardrobe staple, but they can get pricey. Gift this Amazon essentials puffer that's warm but still lightweight for only $32.90 (45% off its original price)! It comes in black, tan, grey, and the most darling pink. A gift like this would normally cost triple what this price is at another retailer!
Biossance Sunshine Set: This sunshine set is full of Reese Witherspoon's absolute favorite Biossance products! It includes full sizes of the Squalane + Vitamin C Rose Oil, Squalane + Zinc Sheer Mineral Sunscreen, and Squalane + Rose Vegan Lip Balm. It's truly the best way to get a daily glow ONLY using clean products – and it also comes with the cutest travel bag to keep them in, too! Retail value is $79, but grab it now for only $59. This is basically a skincare routine finishing-touch set – such a perfect gift for self-care!
Hatch Alarm Clock: This gift is a device everyone's talking about! Set up a personalized nightly routine to relax your mood with lights, white noise, and soothing sounds all night long. Plus, it can wake you up with light sounds in the morning. Get this Hatch for a clock, sound machine, and reading light all in one!
Nest New York Rollerball Trio: There's nothing a girl loves more than getting new perfume! This Nest New York set has 3 different rollerball perfumes that are the perfect size for trying new scents AND small enough to throw in your purse or toiletry bag to easily freshen up on-the-go!
Gold Hoop Earrings Set: These trending earrings are SUCH a good price! Get 6 pairs in different styles to go with any outfit for only $13.57.
YOUR Amazon gift ideas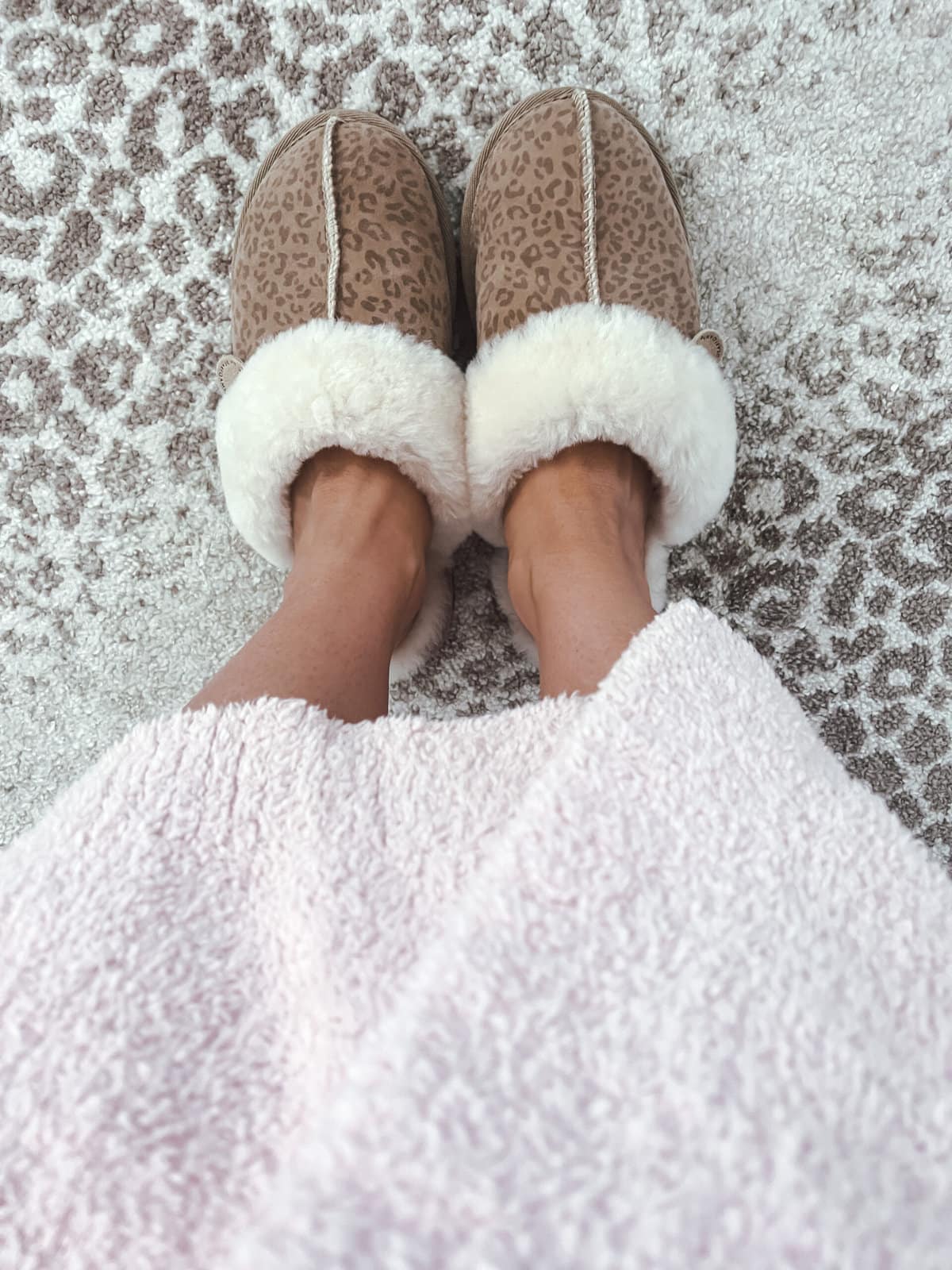 Here comes Amazon, here comes Amazon, right down your driveway
Amazon is HERE for us when we need it most – and that includes during the busy and hectic Christmas season! With super unpredictable shipping times this year, right now's a great time to buy all of your Amazon gifts. No stress, no hassle! I hope this gift guide helps you find the most perfect gifts that'll *magically* land right on your doorstep – jingle bells, jingle bells, Prime shipping all. dang. day!!