Nordstrom just unveiled a TON of brand new sale items that (shhh) not that many people know about yet, so I'm here today to spill the beans and make sure you get in on these deals before anyone else!!
These silver booties were a HUGE hit around the holidays and I had multiple people ask me to keep an eye out for a deal on them because they admittedly weren't the most budget friendly option.
Well these beautiful silver booties are finally ON SALE 35% off! That's a significant markdown and I have to tell you that not only are these super cute (!!!) but they're also SUPER comfy. Like extremely extremely comfy. Like I can wear them on a several hour trip to Disneyland and not have my feet hurt, kind of comfy.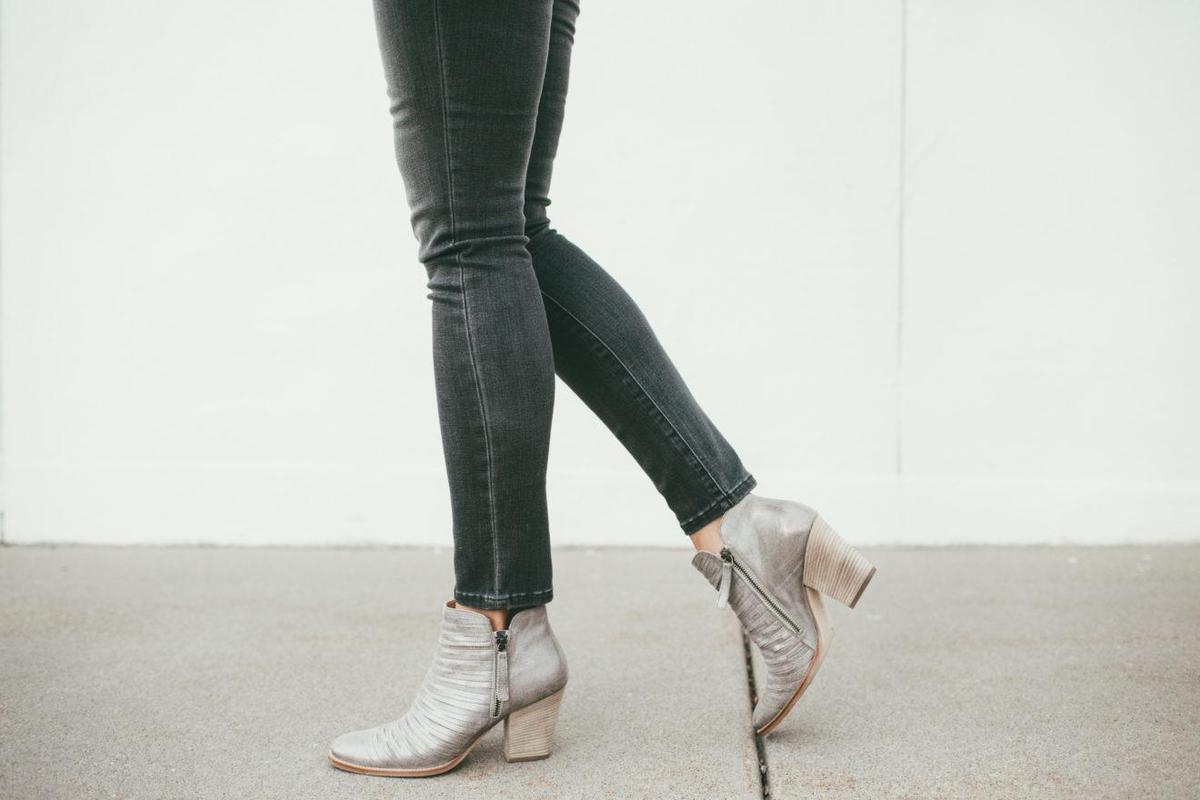 silver booties
pink ruffle top (sold out, similar)
gray jeans (sold out, similar)
saddle bag 
Photos by Emmy Lowe
I picked through nearly 6 THOUSAND items that are on sale at Nordstrom right now to find you the very cutest stuff, the type of stuff I'd buy myself and be so excited to get a great deal on! Hope this helps some of you get a smokin deal too on stuff you've been needing or wanting for your wardrobe. Shop the best of Nordstrom's current markdowns below: