Quick Version: Get my favorite JUMBO shampoos and conditioners for the lowest prices of the season HERE during this major Ulta sale!
What's better than a sale on shampoo? An Ulta sale with the LOWEST PRICES of the season on LITERS of PROFESSIONAL shampoo!! I did a roundup of some of the BEST shampoo and conditioner brands a little bit ago and I'm THRILLED that some of my faves are included in this HUGE ULTA LITER SALE. Read on for the best hair in town at the best price!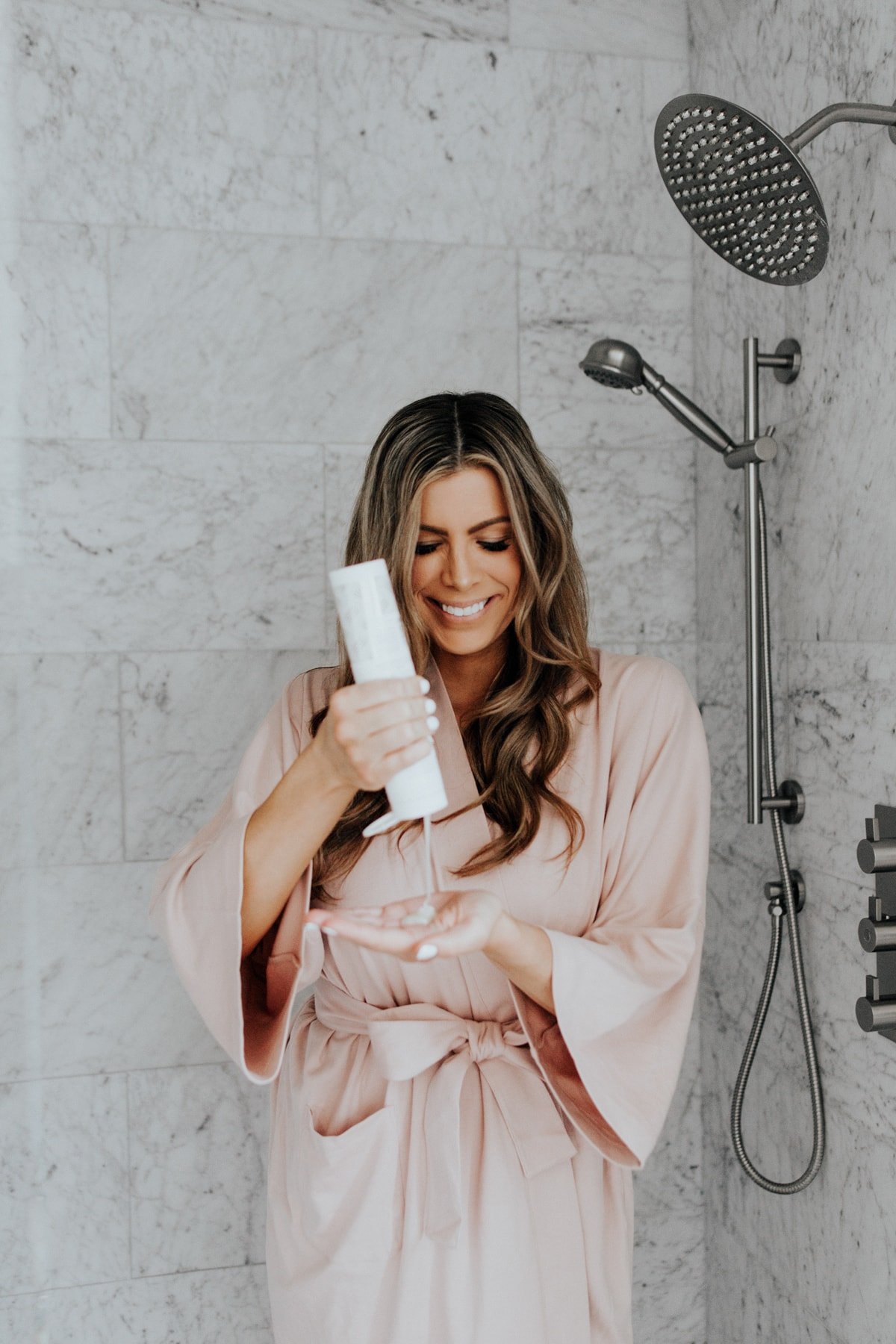 What if ONLY the deals YOU wanted to see were in your inbox before anyone else?! If you want to be in the know and find out the hottest deals tailored just for you, you can join our subscription email here! It's simple, you tell us the deals you want to see and we'll make sure you see them first! 
Jumbo Ulta Sale Details
Right now, you can get up to 20% off some of THE BEST shampoos and conditioners on the market!! These products are at the lowest prices you'll see all season, so if you want to stock up, do it quick!
HOT Jumbo Ulta Sale item: Pureology Hydrate!
If you LOVE Pureology (who doesn't?) but less-than-love the price, NOW's the time to buy during this Ulta sale! I RARELY see deals on Pureology and it's something I get asked about all the time. If you've been sitting on your hands waiting, now's the time to ADD TO CART!
Today during the jumbo Ulta sale, you can get the 33 oz shampoo and the 33 oz conditioner for 20% OFF!
That means you're getting a little more than 3.5 of the regular bottles of Pureology for less than the price of TWO. That's insane and SUCH a good deal!
Matrix Total Results Brass Off Blue Shampoo
If you're any degree of blonde, you know all about purple shampoo and the real life struggle to find a really good one. Matrix Total Brass Off is AWESOME if you have blonde in your hair, it's just a really gentle way to maintain the perfect blonde.
Get the 33 oz shampoo for only $24.99 (reg. $38) during this Ulta sale! That's only $4.99 more than a typical 10 oz size, so this is a GREAT deal! 3 regular size bottles for almost the price of ONE.
I also really loved the Brass Off conditioner, and that's on sale for $24.99, too! (Reg. $38)
Drybar On The Rocks Charcoal Shampoo & Conditioner
Looking for something with charcoal to really strip away all those layers and layers AND LAYERS of dry shampoo, volumizing spray, hairspray, and whatever else is building up in your hair? Drybar's On the Rocks shampoo and conditioner is about to be your new bestie!!
I use this combo at least once a month to kind of hit the reset button on my hair and get it squeaky, squeaky clean and get out all my product buildup. Plus everything from Drybar smells AMAZING.
You can get the 33 oz shampoo and conditioner on sale for only $47.20 during this Ulta sale!! (Reg. $59) That's 20% OFF. With this deal, you're getting almost four regular size bottles for less than the price of two!
Bumble and Bumble Thickening Shampoo & Conditioner
I once asked my stylist why my hair feels so much softer after getting my hair done professionally than after washing and styling it myself. Wanna know what her answer was?! It's all in the products you use! This Bumble & Bumble thickening shampoo and conditioner specifically gave me that ultra-soft, salon-feeling in my hair (and volume!).
This shampoo and conditioner is definitely more of an investment, but totally worth it in my opinion! During this Ulta sale you can get the 33 oz shampoo for $76 (reg. $95) and the conditioner for $84! (Reg. $105) That's 20% OFF.
Redken All Soft Mega Shampoo & Conditioner
Redken All Soft Mega Shampoo and Conditioner: there's no better name for this product. It's ALL SOFT, ALL THE TIME! I've used this off and on throughout the years and I'm always AMAZED how it makes my hair feel.
These liters usually cost $46 but during the liter sale, you can get the shampoo for $32.99, and the conditioner for $32.99. I paid almost $20 for a QUARTER of the size of these bottles when I first wanted to try these out, so now that I'm hooked I got myself the giant bottles to keep in my hair regimen rotation.
Jumbo Ulta sale faves
Here are a few more faves that are included in the jumbo Ulta sale. These prices are only good until January 21 – STOCK UP NOW on your favorites before they sell out!