One of the deals I get asked about the most is on Sorel boots because they are ridiculously hard to find on sale and they're ridiculously cute.
Luckily for the past few years Black Friday has delivered. This year is no exception. If you've been waiting for a killer deal on Sorel boots today is your lucky day! These will sell out super fast so if you've been wanting a pair Do. Not. Wait.
Sorel Black Friday Sale details
Today only you can get 25% off select Sorel boots + FREE SHIPPING here and here, like my Joan of Arctic boots, pictured above and below.
There's also tons of men's Sorel boots on sale and kids Sorel boots on sale!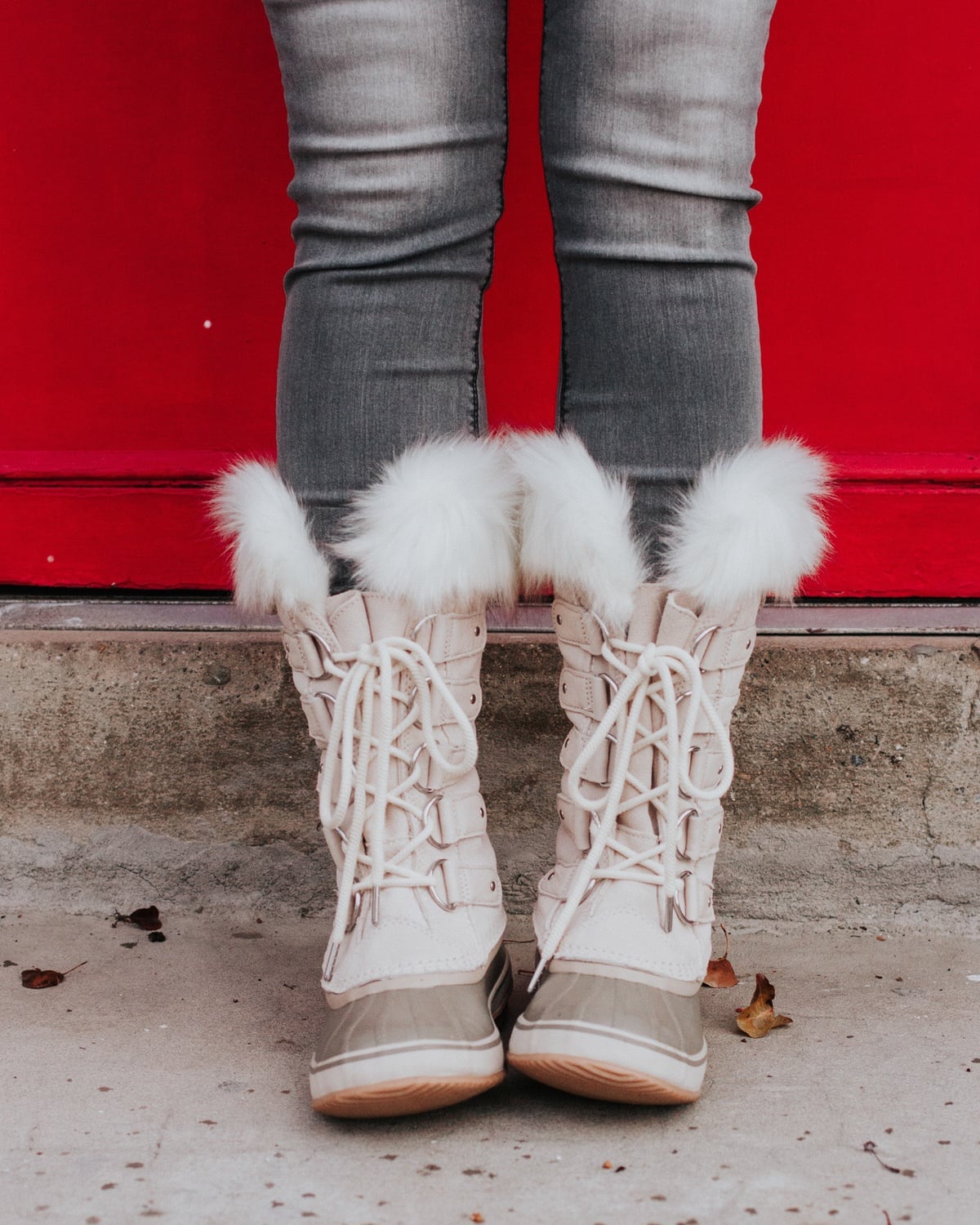 Joan of Arctic Sorel boots
I've had these darker Joan of Arctic Sorel boots for a couple of years now and they are basically winter boot perfection. They're warm and waterproof and obviously, super cute because that's how we roll around here.
I'm wearing the Joan of Arctic boots in black/stone above, but I also have the Fawn color as you can see above, and I LOVE it!!!
Wedges
To the untrained eye these super cute wedge boots may appear impractical, but I PROMISE they are amazing. They are shockingly and insanely comfortable. Because they're Sorel's, you know they've got the warm and dry thing on lock so they're perfect for chilly, winter hikes. The wedge is super easy to hike around in, with the added bonus of making your bum and legs look awesome! HA! Win-win! This exact color is sold out but there are so many cute color options here and here and they are of course on sale during the Sorel Black Friday sale!!
High-risk sell out!
Speaking of sell out, Sorel's are the type of thing you really have to buy early in the Winter season because they always seem to make limited quantities. And when they're gone, they're gone.
Seriously, don't wait because this is the ONLY time of year you'll see 25% off site-wide from Sorel and the cutest ones will go FAST. See our favorites from the Sorel Black Friday sale below!