Raise your hand if you LOVE a good birth story. I'm always like, break out the popcorn I am here for this! I love reading about how a baby came into this world, and today I'm sharing with you guys all the details of baby Harry's birth 5 weeks ago.
This birth story is going to be a little different though – instead of writing every detail out, we actually decided to record a podcast episode with Harry's birth story. I'm still really in the trenches of postpartum depression (I've shared about it on Instagram here and here) so recording this episode was much easier for me than the task of sitting down to write out every detail. I wanted to share the story with you guys but felt like this was the most doable way I could handle sharing at the moment.
We also talked all about what it's like to have a c-section, since Harry was my 4th baby born via scheduled c-section. I hope that if you or anyone you know ever finds themselves in a position where you have to have a c-section for some reason, you'll kind of know what it's like. If you're more of the reading type, you can read Millie's birth story here.
You can listen to the episode right here on the blog (at the bottom of the page in the player) or on iTunes here, or on Spotify here!
If you end up loving this episode or any of our others, I would love for you guys to leave us a rating and review on Apple podcasts. That helps us to reach new people looking for a podcast to listen to, and it always makes me feel so good!
Thank you so much for your love and support. I'm constantly amazed by the good people and kind hearts of those who follow along in this community. I know it might sound crazy, but I can feel your care and concern and compassion through the DMs and comments I've received in this season of my life and it means more than I can say.
Love,
Corrine
P.S. here's a few pics of Harry's special day.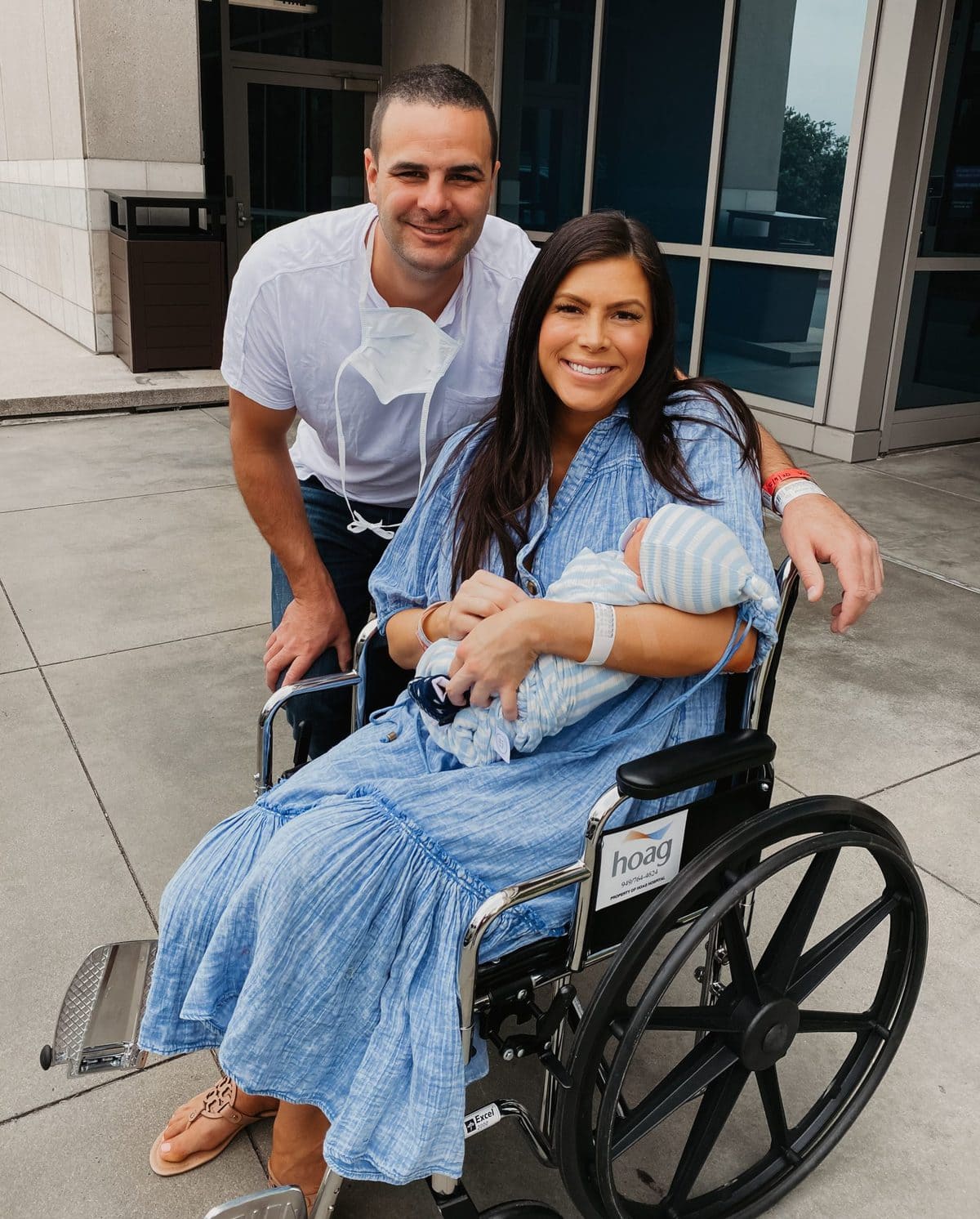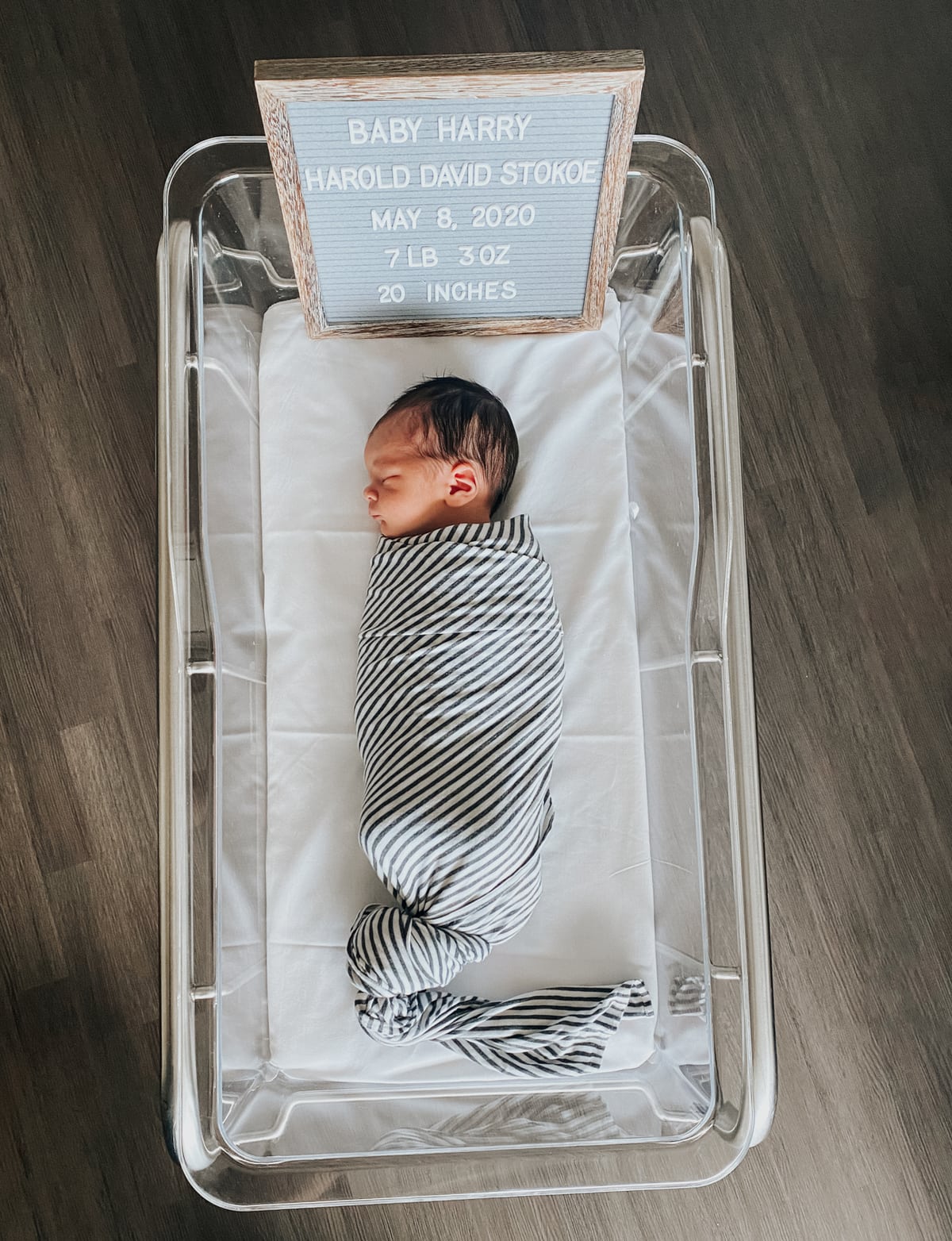 Dress
Sandals
Robe, more colors here
Silk pillowcase, similar for less
Letterboard
Taupe stripe swaddle & hat use code MINT for 15% off
More favorite swaddles here
Photos by Arielle Levy