It's almost a wrap on Summer 2019! Did that go by in a blink or what? My girls are so excited to go back to school that it's almost silly! But one thing that is not silly is this mom's undying love for Kipling backpacks! I mean seriously, I've loved them as LONG as I can remember. As long as I was begging my mom for one of those waxy cherry hand pies in my school lunch. That's a long time folks. I love Kipling bags in general, because they're very, very high quality and crazy light! That winning combination of high quality + lightweight = smart Back to School math! A Kipling backpack is a backpack that's going to last from the first day of school to the last and waaaaaay beyond!
Why Kipling backpacks?
Kipling bags are super-duper light! You don't want to send your kid to school with a bag that's already heavy when it's empty, right? Let 100 Days of School projects, library books, and lunch bags filled with healthy snacks take care of that! Their designs are thoughtful and simple, but also really cool and cute.
We do a lot of hand-me-downs in this family so I love it when we can invest in high-quality items that are going to last a long time! These are the types of bags that will get reworn and reused over and over for school and trips and anything else that we need for years!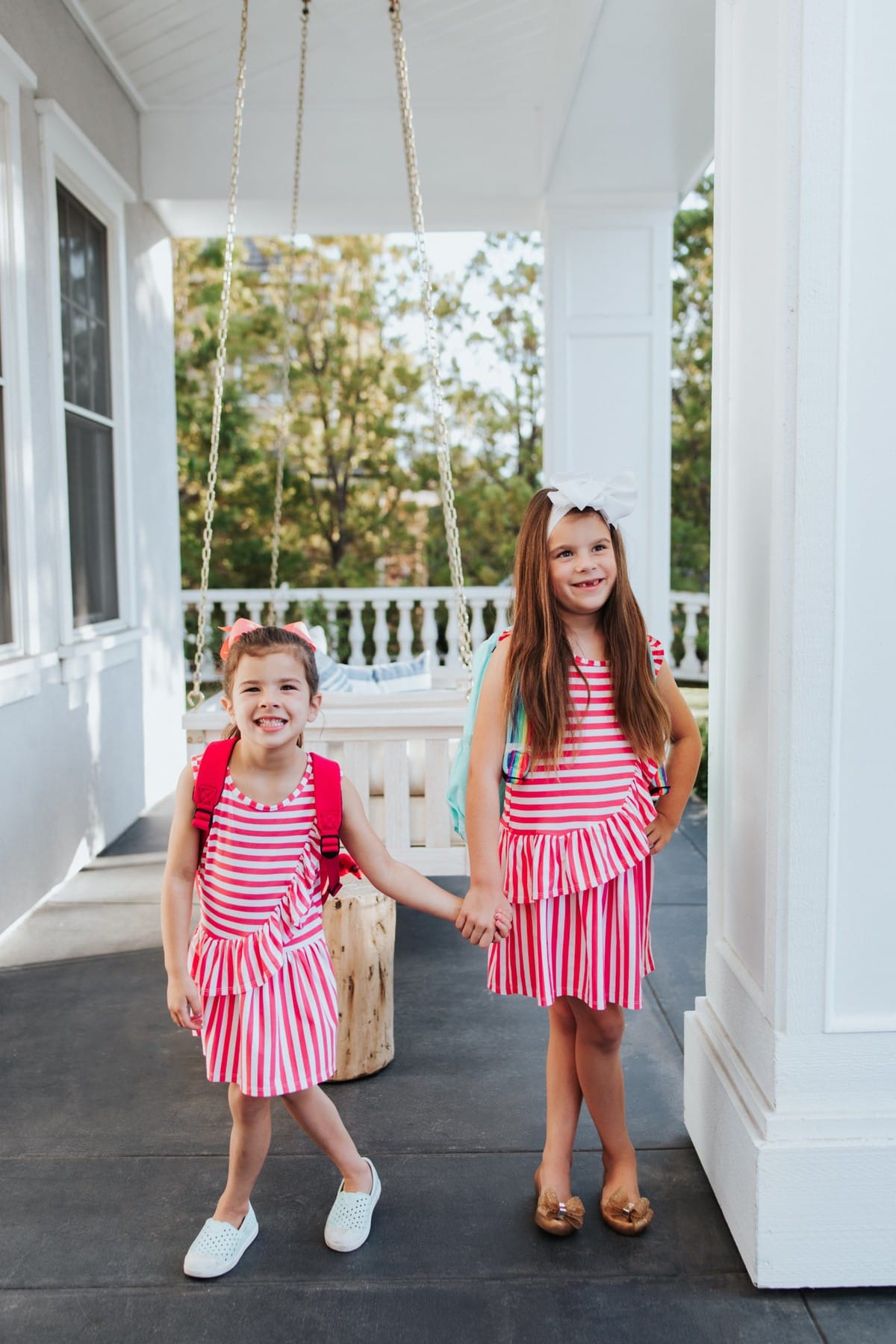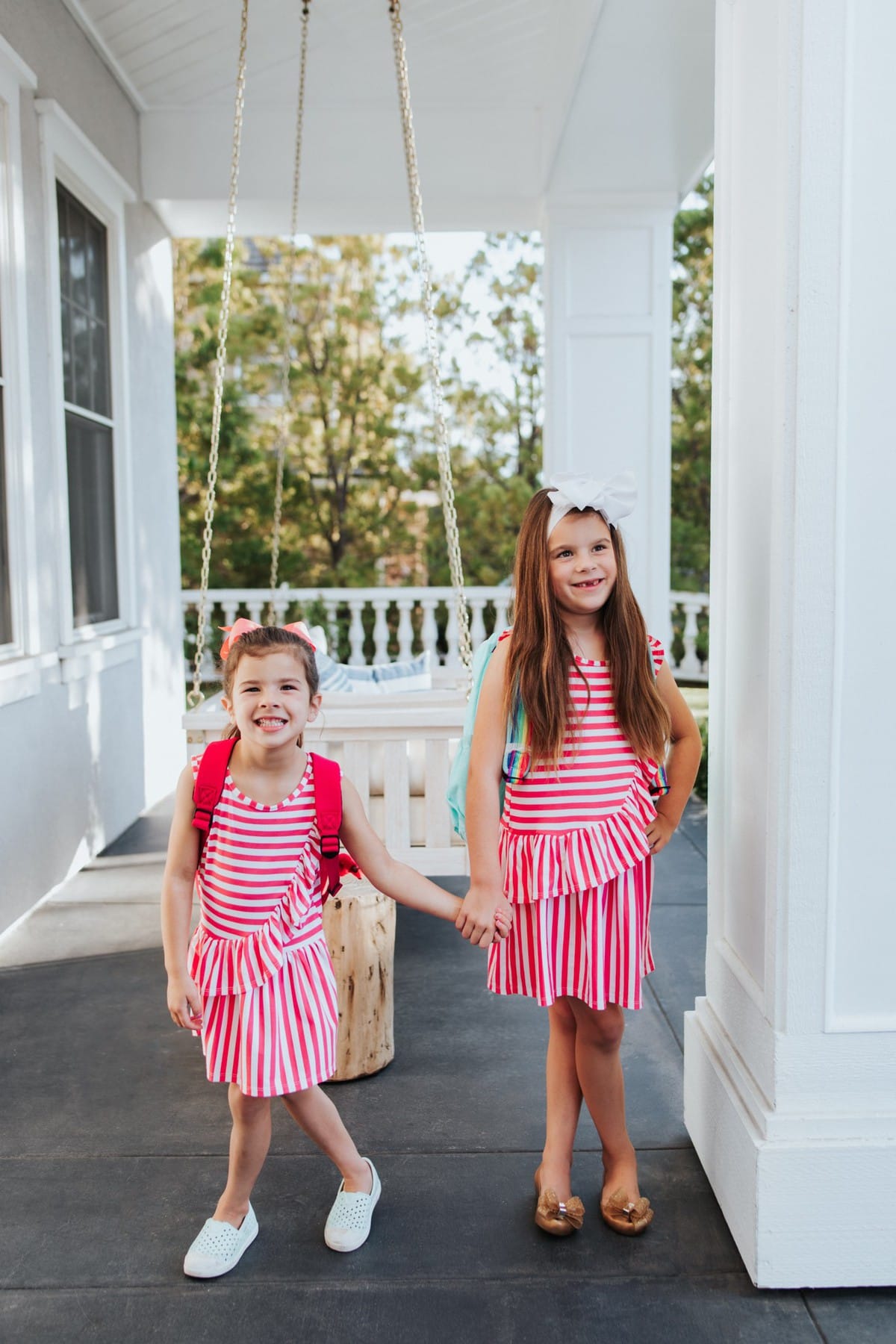 Seoul Go Large
Last year the backpack that Ani chose ended up being too small to fit her school folder and all of her stuff. It was a super cute "kid backpack," but not quite big enough. This lightweight, water-resistant and durable 15" teal and rainbow backpack is the ideal upgrade! The Seoul is Kipling's best-selling backpack and is equipped with everything a kid needs to tackle the new school year. It's an insanely roomy bag full of zip compartments and slide pockets to help your kiddo stay organized. Both my girls were DYING over the funky little monkey keychain on the main zip!
I love that this backpack is big enough for a laptop and comes with a laptop sleeve. Anabelle doesn't currently take a laptop or tablet to school, but when we travel, we do allow the girls to use iPads. It will be really convenient to be able to slide an iPad in the back pocket for her to carry and keep it safe. The zip front pocket contains a cell phone pocket, which will be really nice if I ever steal this bag or if you have older kids that have phones! The straps are super padded which will make this really comfortable to carry, and it has a specially designated water bottle pocket which Ani LOVES!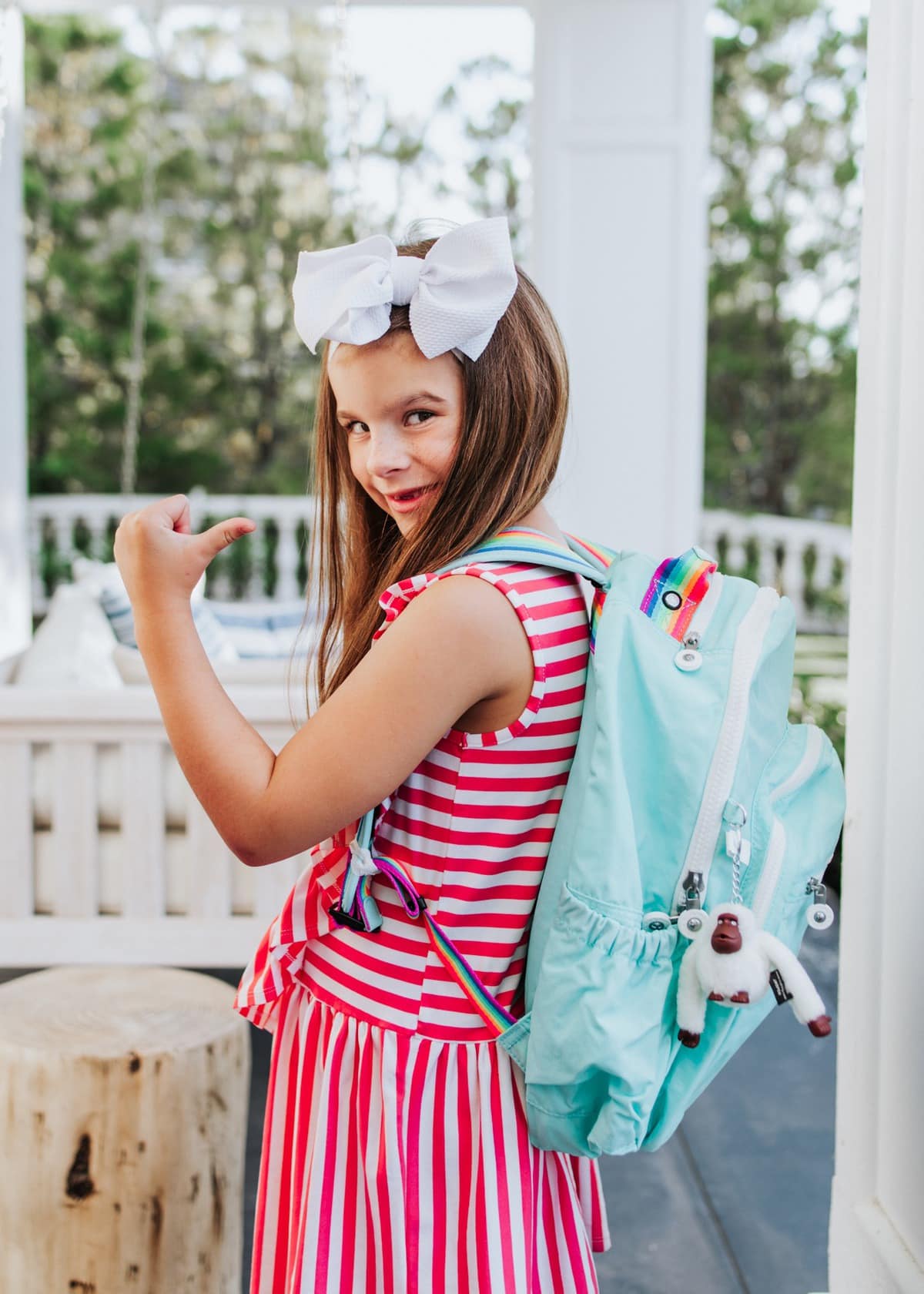 Faster Kids Backpack
It's Lyla's last year of preschool (cue ALL the tears) so she doesn't need a big backpack yet! All she really takes to school is her lunch and the occasional toy for show and tell. This is the perfect small kid's backpack for her essentials. How freaking adorable is it that the backpack IS a monkey face? She is SO excited. This playful bag weighs LESS than a pound and has 3 perfect pockets for all her treasures!
Kipling Seoul Backpack
Kipling Faster Kids Small Backpack
Photos by Arielle Levy
Pack It Up, Pack It In
A new school year is about to begin and thanks to Kipling we've got one essential checked off our Back to School list! We rounded up ALL our favorite Kipling bags so your kiddos can head back to school in style! Right now, you can get 15% off your backpack purchase with code BACKPACK15. Or save an extra 20% when you buy TWO school styles and used code BUNDLEIT. And today through August 20th at 5 AM EST, you can receive 30% off all Back to School when you purchase $100+ with code FIRSTDAY.
Shop our favorite bags for school