If you're anything like me and you've been itching to spruce up your home after all the holiday decor came down, then you're gonna love today's roundup of some of my FAVORITE home items that make life so much easier, all for great deals right now!
Bar Stools
We absolutely LOVE our kitchen bar stools. I love how casual and conversational a seat at the counter feels! My girls can sit and draw or play while I get dinner ready, and it's also a fun place for friends to sit and chat over appetizers while watching a game or before eating! Right now you can grab these bar stools here for $52.69 (reg $61.99)!
KitchenAid Stand Mixer
If you don't already own a KitchenAid Stand Mixer, but you cook A LOT, your life will change if you get one of these!! I seriously use mine WEEKLY. I've had my professional series for years and years and still love it!
Oddly enough, the exact size of bowl I have isn't made anymore but I seriously find myself in a position constantly where I'm making two things for a Sunday dinner or even a weeknight dinner that requires a mixer on more than one dish. Having two has been a game-changer.
Get your KitchenAid mixer right now on MAJOR sale for $299.99 (reg $474.99), such a great deal!!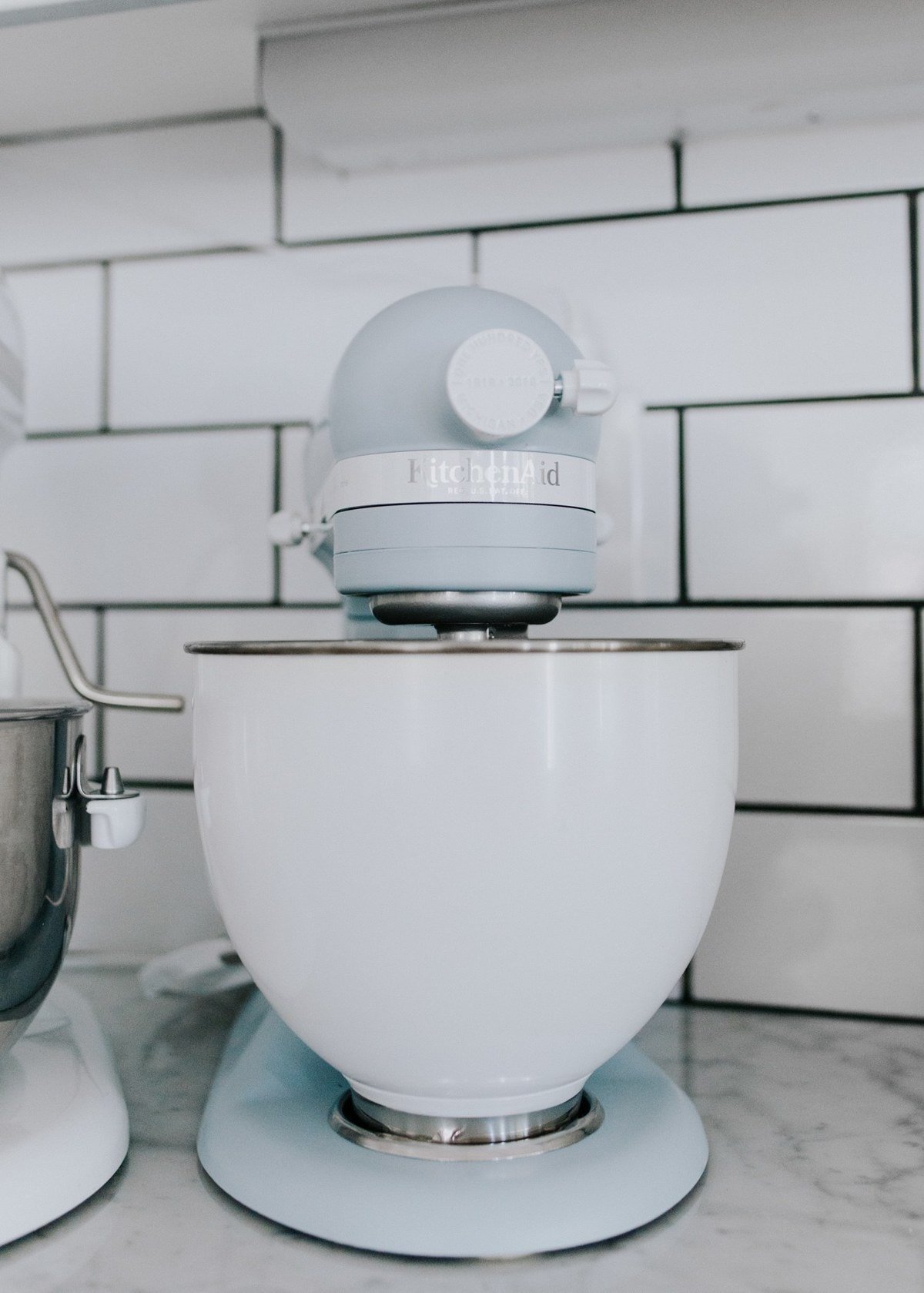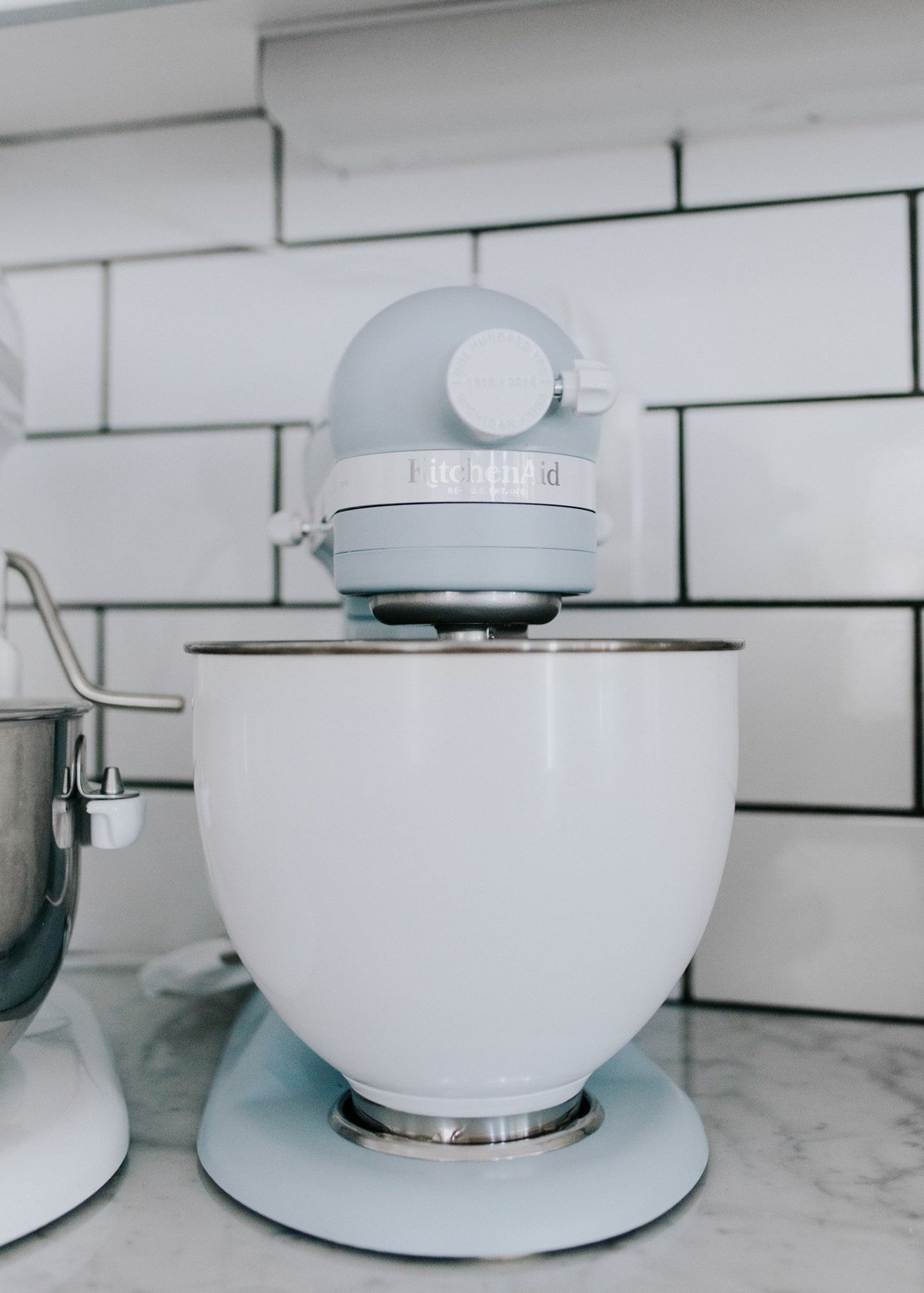 Pasta Pot with built-in colander
If you already have a good standard set of pots and pans but just want a fun or simple upgrade, I highly recommend this pasta pot with the built-in colander. I use this for sure once a week, if not more to make pasta for my family! It's just the perfect size and it gets heavily rotated in this kitchen.
You can snag it right now here for only $87.99 (reg $129.99!) using code YAY at checkout.
All-clad stainless-steel pots
If you've been reading my blog for any amount of time, you probably already know JUST how in love I am with All-Clad stainless steel pots and pans. They've been a fan fave of Mint Arrow Besties for years now!
All-Clad pots and pans are favored and most frequently used by celebrity chefs more than any other pot or pan brand, and the brand I own the most pots and pans of than any other. They're not easy to find on super sale, but today you can get them here for $598.39 (reg $879.99!) in a 10-piece set with code YAY at checkout.
A good non-stick pan
If you need a good non-stick pan and you really care about making sure you're using the safest one possible for your family, you'll LOVE the Scanpan. They are so durable that you can use metal spatulas or whisks inside them, they actually WORK as a nonstick, and they're dishwasher safe!!! Parents everywhere rejoice!
You can get this non-stick pan for $106.39 (reg $166.99) with the code YAY at checkout, which is such great price!!
Nutri Ninja Blender
I've been mega obsessed with this little baby blender since I started eating clean. With all the protein shakes that we make in this house now, the ninja is the key to ease. I LOVE that I can measure out the ingredients right on the side of this jar and I love that the top and bottom are dishwashers safe and small enough to actually throw into my dishwasher without taking up like 1/3 of the entire dishwasher like some of the other huge blenders I've used in the past!
This one is small but mighty and if you're looking for a lower cost blender in your home, this one will knock your socks off at just $79.99 (reg $112.99)!!
Ecovacs Robotic Vacuum
This Ecovacs robotic vacuum has mega crazy high ratings and I ALMOST bought it for that reason. If I were to buy a brand new robotic vacuum right now, this is the one I would buy. You can get this vacuum for $191.99 (reg $383.99)! For sure one of the best deals in this whole entire sale.
Limited time savings
Make sure you take advantage of these incredible home item deals before they disappear! All of the deals that use code YAY are good through Feb 2, and the barstools are on sale for a limited time. So grab the stuff you've had your eye on now while the prices are low!