If you're on a clean eating journey, but you just need some encouragement and new fresh ideas, along with best-friend TIPS and tricks for actually eating clean but not starving yourself, this post is just for you!! I'm spilling all my favorite healthy fast food orders (YES! You can eat clean and eat out!) and healthy snacks because sometimes REAL life requires drive-thru food and quick eating options. AMIRIGHT?! Let's talk about all the fast, easy, yummy clean eating options that I've found over the past few years of eating macro-friendly food.
In a hurry? Shop my favorite healthy snacks below:
Macro-friendly food
I'm MAJORLY into eating a macro-based diet. It allows me to eat food I love, fit it into my routine and my real-life, and not feel horrible about eating a warm chocolate chip cookie. I'd rather eat an unwich for lunch one day and a cookie, than try to stick to a super restrictive diet that I know I won't actually stick with at all. This is just what works for ME!
You can read more about how I got into macros in this post.
Fave healthy fast food options
I used to think "if you're going to eat clean, fast food is a HUGE no-no." Kind of true. If you're going to drive thru In-N-Out and come out the other side munching on a cheeseburger with grilled onions and ketchup/mustard with fries lite well and a large chocolate milkshake on the reg, you're in trouble. (This is my go-to "whatever I want" order btw!) But you CAN eat In-N-Out and still stick to clean eating.
My healthy In-N-Out order
My healthy In-N-Out order is Double-double protein style, ketchup and mustard instead of the spread, grilled onions + large Diet Coke (or light lemonade – 8 calories!)
Chick-Fil-A
Another fave is CHICK FIL A! All hail the best fast food of the nation. I have a regular breakfast order, and some faves for lunch/dinner, too.
Healthy Chick-Fil-A orders:
Breakfast:
#3 egg white grill meal with the cookie parfait on the side + large Diet Dr. Pepper
Lunch or Dinner:
Cool wrap w/ fat free honey mustard dressing
Market salad w/ fat free honey mustard dressing (I usually skip the granola, too!)
Grilled chicken sandwich w/ white bun (FEWER cals than the multigrain that it comes on!) + honey roasted bbq sauce
Grilled nuggets w/ zesty buffalo sauce (If I'm extra hungry or need more protein that day)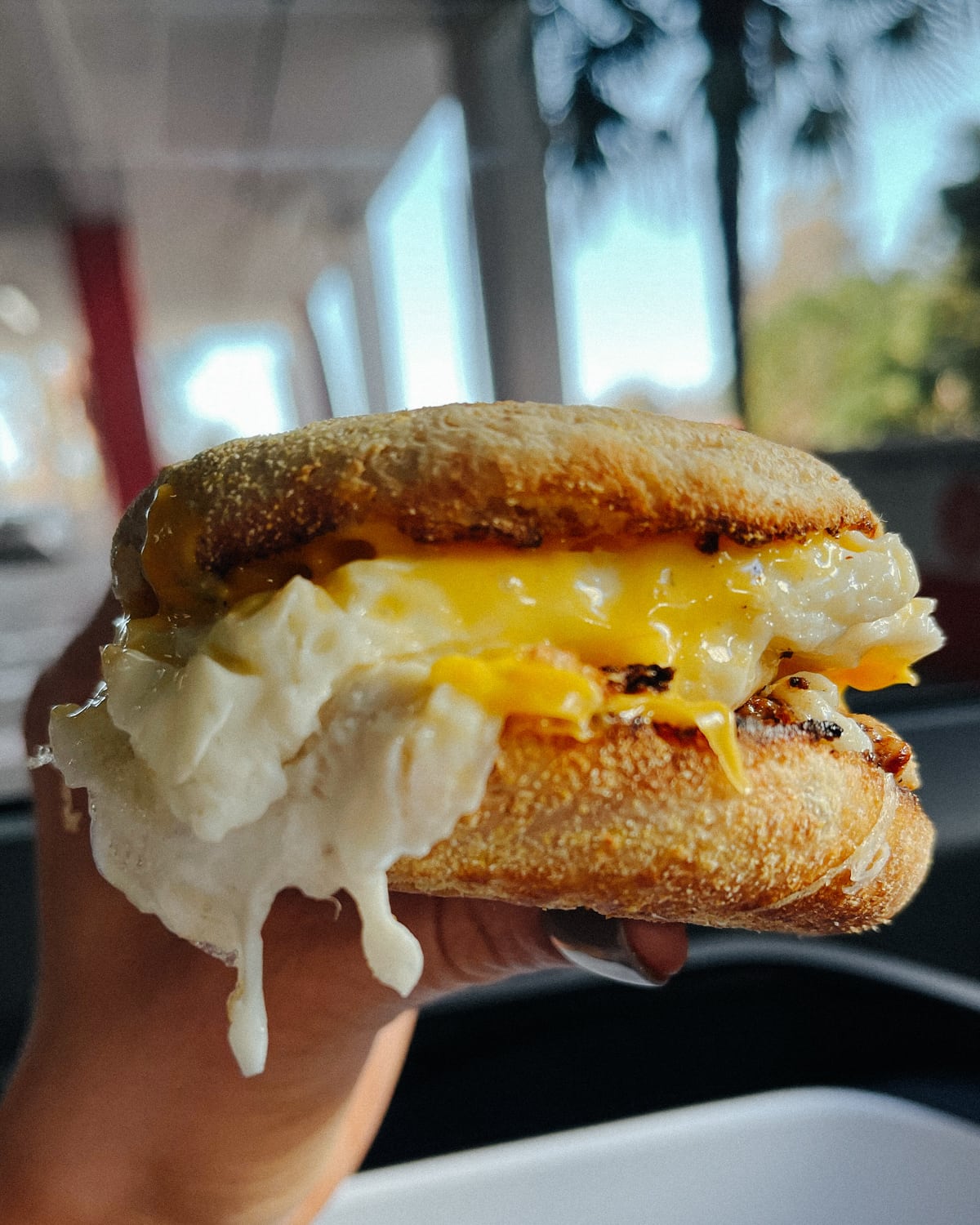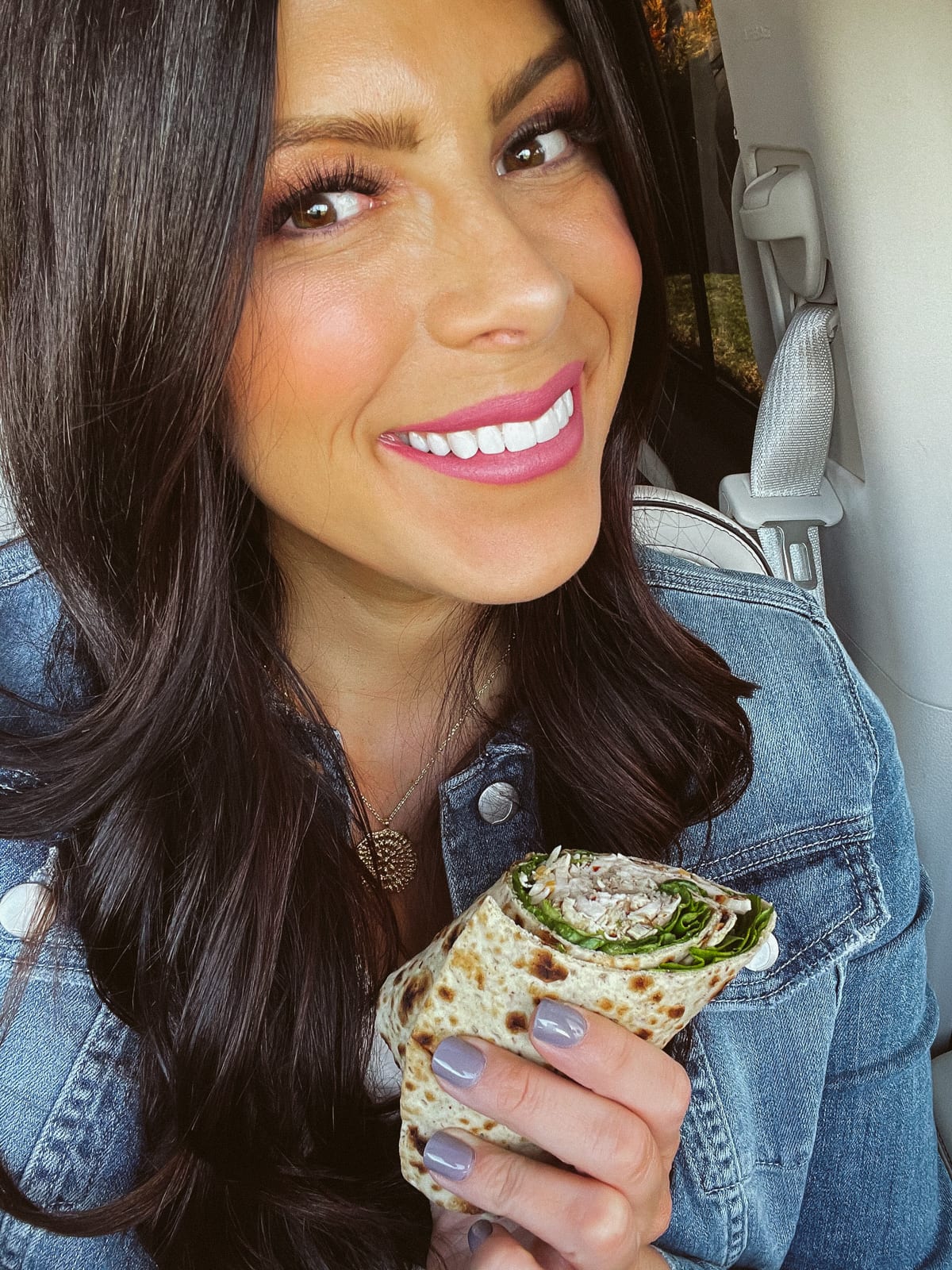 McDonald's healthy food options
I actually DO love McDonald's breakfast in a pinch. Okay, even when I'm not in a pinch but I just want something salty.
My go-to breakfast order is:
Egg McMuffin, oatmeal + diet coke
Lunch:
I don't love their lunch options, but I have ordered their grilled chicken wraps and I think they're okay, and around 240 calories!
P.S. please bring back the egg white delight! They discontinued it in 2020 and it's just one more reason it was the worst year ever.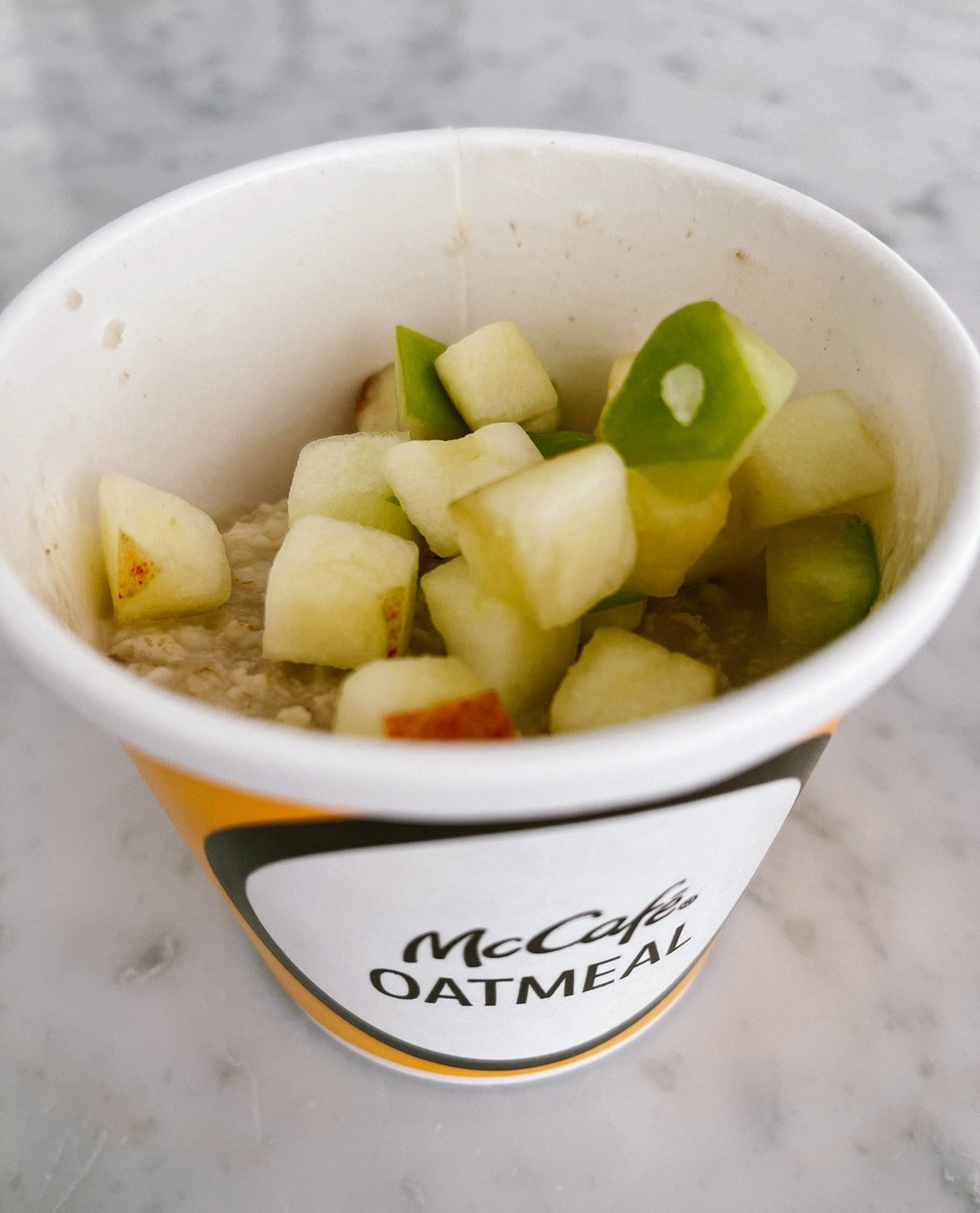 Best healthy & quick sandwich orders
There's a couple sandwich places we frequent that I have fave orders at! Here they are:
Jimmy Johns: turkey tom with NO mayo + jimmy mustard – this one comes with the bread automatically scooped out! Or I order an unwich if I need to save carbs for later in the day.
Jersey Mikes: #7 no cheese, scoop the bread, extra turkey, easy oil. Or you can order a sub in the tub and eat it without any bread, OR bring it home and put it in a low-carb wrap!
Yummy healthy snacks
One of my go-to sources for the MOST delicious healthy snacks is the clean treats book from Clean Simple Eats. This is their snickerdoodle popcorn and YES, it's as delicious as it looks! I also love love LOVE the following healthy snacks!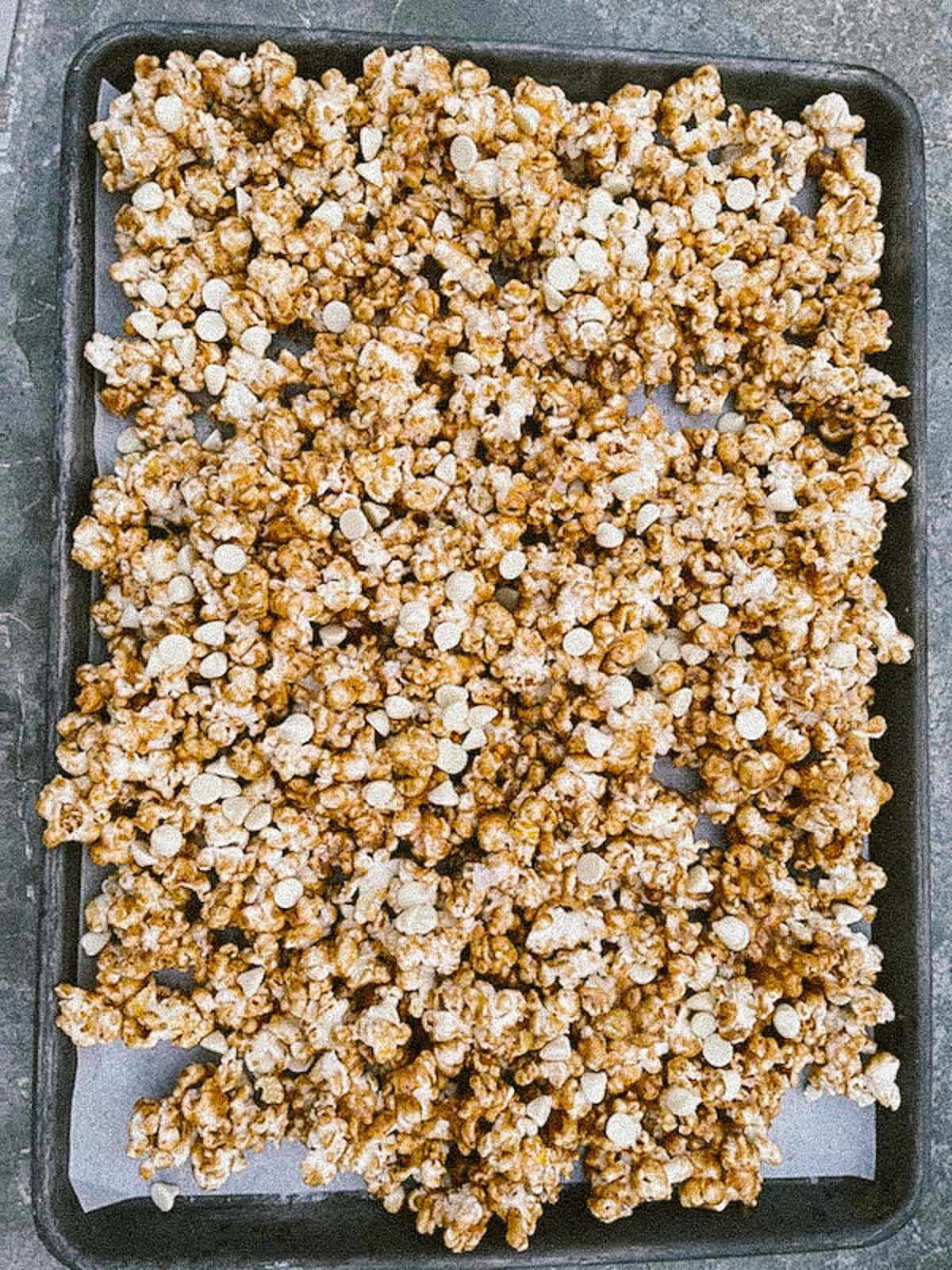 G2G Bars:
G2G bars are the most delicious protein bars I've ever eaten. They actually taste just like cookie dough if you eat them at room temp (I store most in my fridge but keep a few out so they stay soft!). My favorite flavor is the peanut butter coconut chocolate chip but I also really love just the peanut butter chocolate chip, too! You can use my discount code mintarrow for 15% off + free shipping over $50!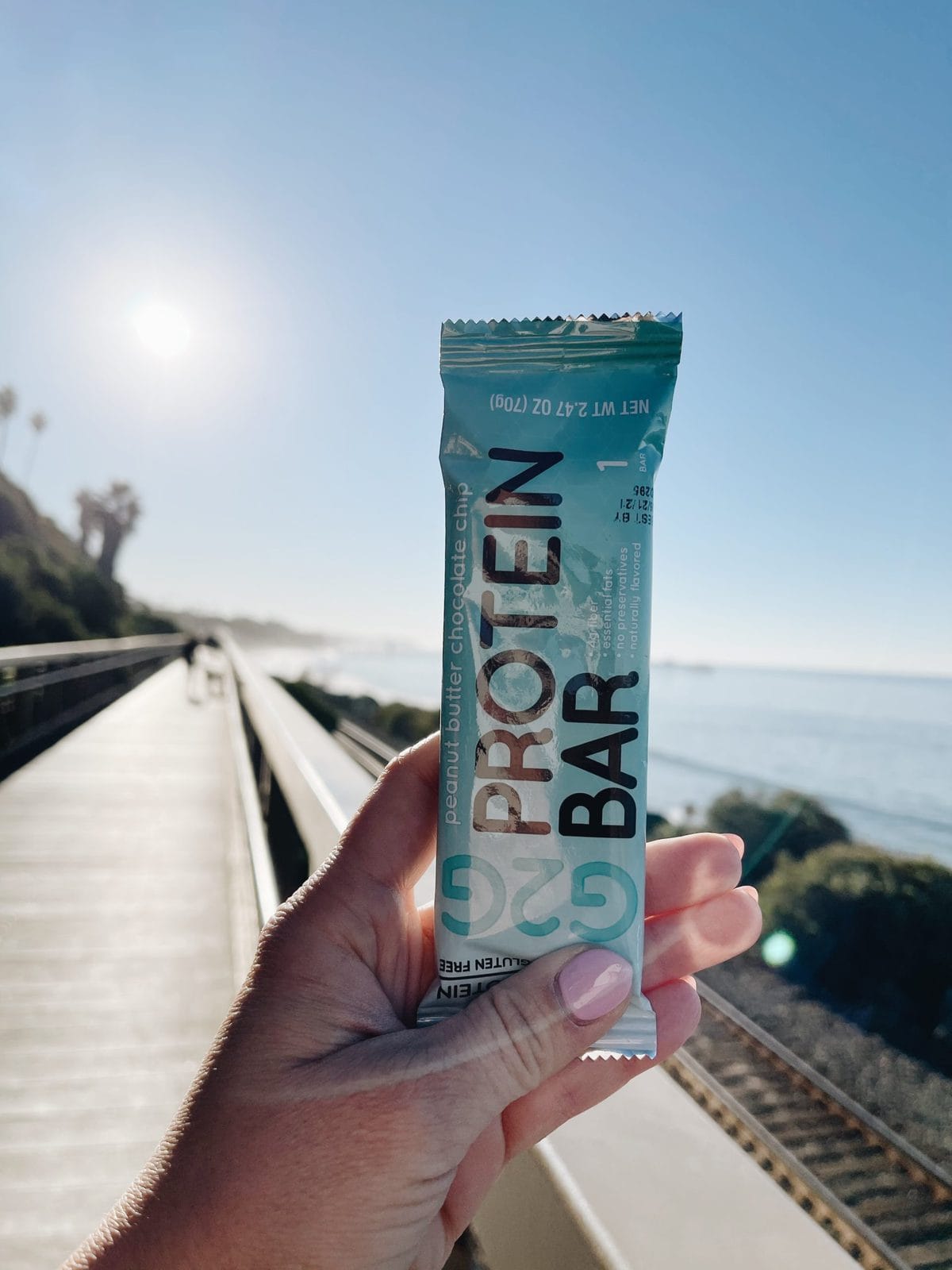 Yasso Bars
Yasso bars are another great option! My faves are chocolate chip cookie dough, fudge brownie (INSANE), and any of their chocolate dipped bars. But the sea salt caramel chocolate crunch will make you question if you even understand how the universe works when this bar is actually 150 calories?!
Have'a Corn Chips
Have'a Corn Chips are delicious and addicting, so make sure you have an exit plan for not eating the whole entire bag. If you can have self control, the macros are not bad for a single serving!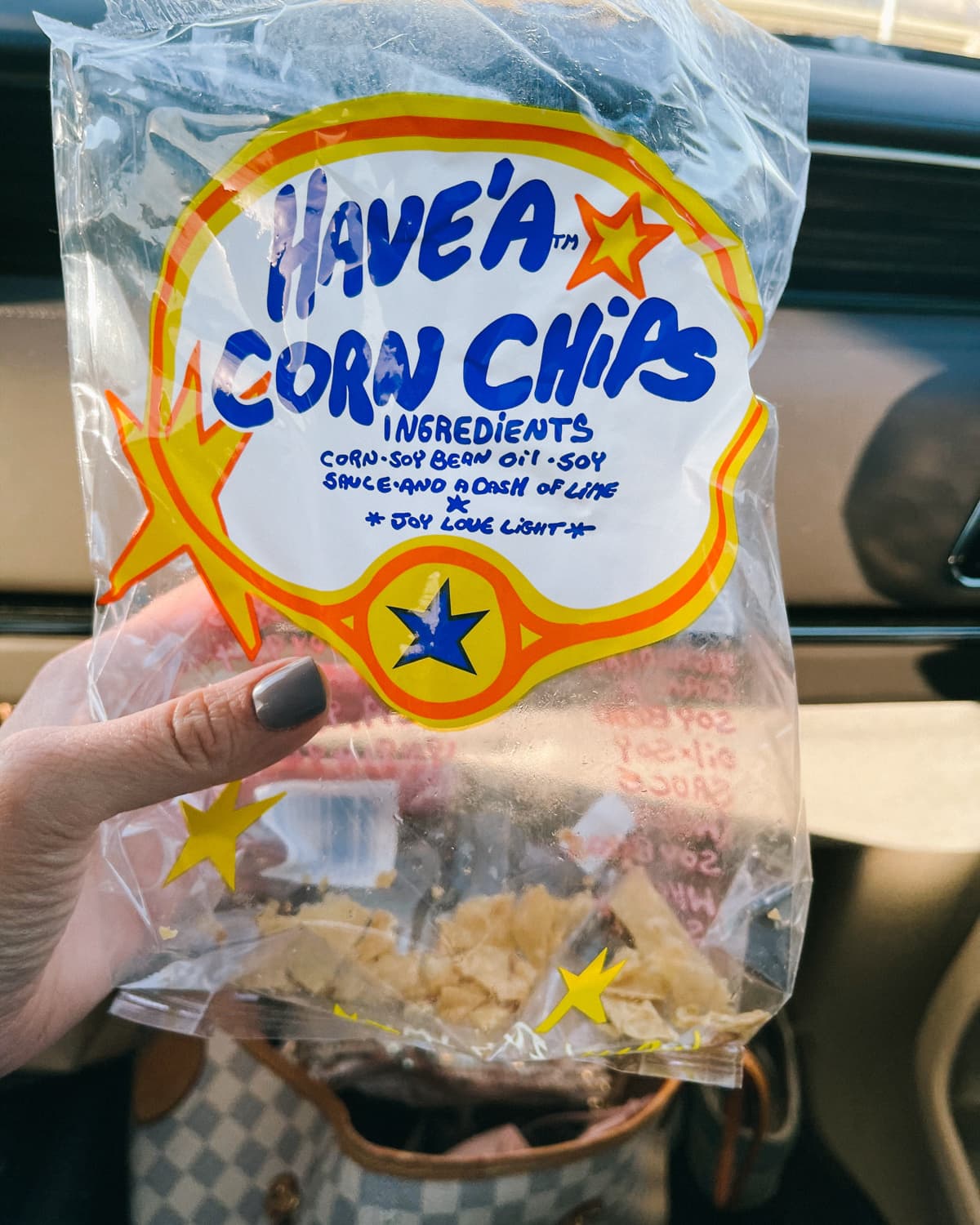 A couple more!
Here are a couple more favorite healthy snacks to add to your grocery order!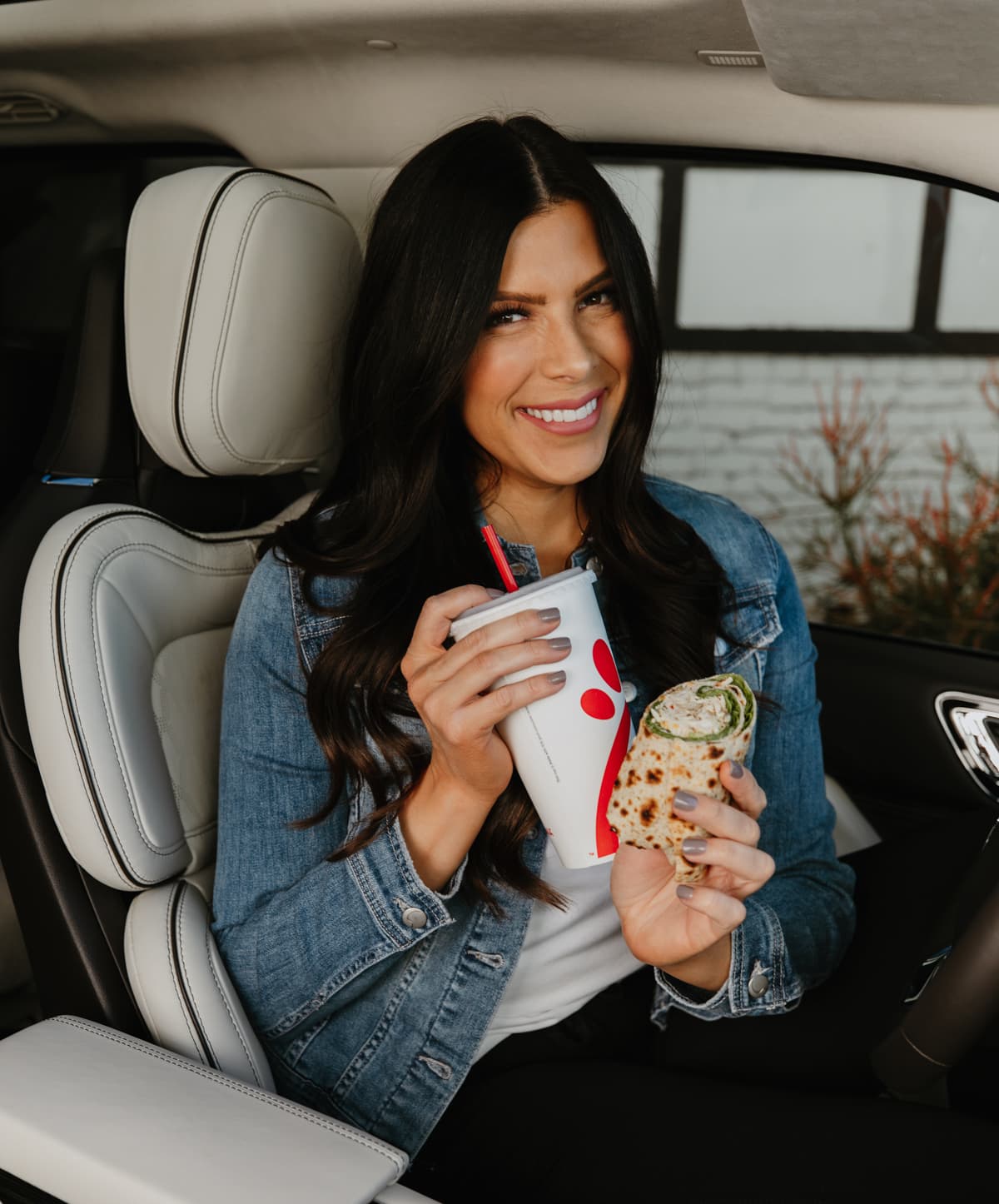 Eating healthy doesn't have to be gross
I used to think if I wanted to be super healthy I was bound to a life of just celery and kale. Just not true. You really can eat clean and still live life! I hope this post gave you a few new ideas for getting yummy, healthy foods into your rotation even on days when a drive-thru or grabbing something out of your pantry that only takes two seconds are your only options.
What are YOUR favorite healthy quick foods and snacks?!
Find my list of 18 favorite clean eating kitchen tools here!