Some of my very most FAQs are about my nails! Any time I get my nails done I get tons and tons of DMs about it. What color is that? What did you do for you nails? How did you do that? ALL the questions. So I thought it would be fun to do a roundup of all the fall nails from Team Mint Arrow!
Nude + Pop of Cheetah
Corrine
I live for a nude nail year round! The perfect nude is so incredibly versatile and classic no matter the season. But animal print is having a MAJOR moment and going absolutely crazy. At my last nail appointment I pulled up a picture of some cheetah shoes that I LOVE and used them as inspiration for my ring finger nail.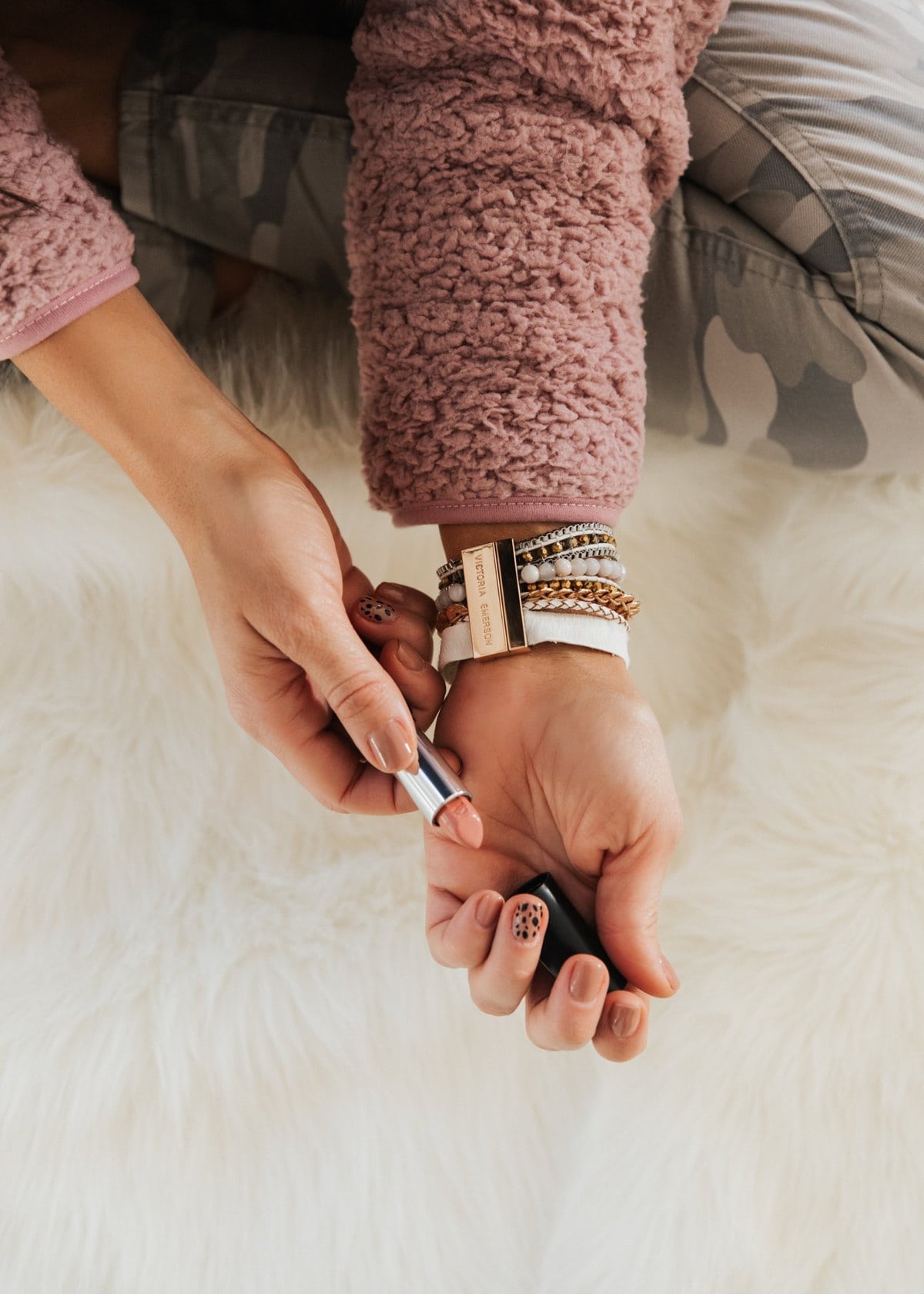 Matte Black
Corrine
Matte black is a fall manicure staple for me. As soon as it starts to turn fall or feel Fall I love to go for matte black nails. For me I go with matte versus glossy when it comes to my black, because I feel like it softens it, which I really like! I typically do matte black right at the beginning of fall and then again right before Halloween.
Pumpkin Spice
Heidi
I was in Maui when Corrine invited us to participate in this fall nail roundup so my inspiration was Pumpkin Spice in Paradise! It doesn't feel like traditional fall at all in Hawaii so I thought it would be fun to pumpkin spice up my nails with a creamy taupe on most of my fingers and a pop of burnt orange on two accent nails.
Purple + a Pattern
Meredith
Purples in the fall feel fun and I really love a jewel tone. I went with the same colors on each hand, but picked a different pattern to mix it up. I kept the majority of the nail neutral with a lighter shade so that the darker color would stand out a little bit more.
Fall Lite
Kourtney
I am a super simple girl when it comes to nails and I typically stick to one solid color. It was fun for me to mix it up with this manicure and incorporate all the fall colors, but not got too far out of my comfort zone with a busy pattern!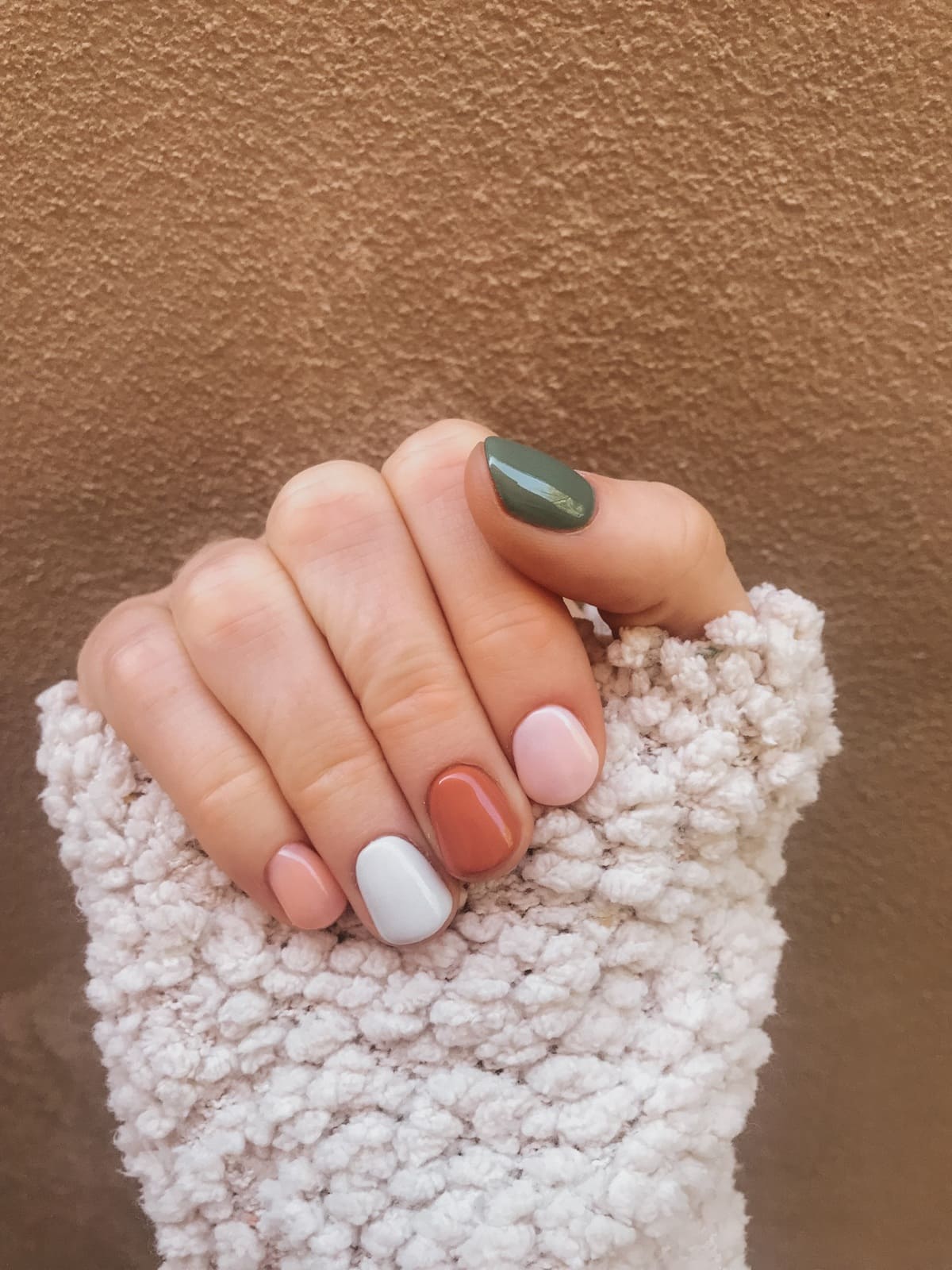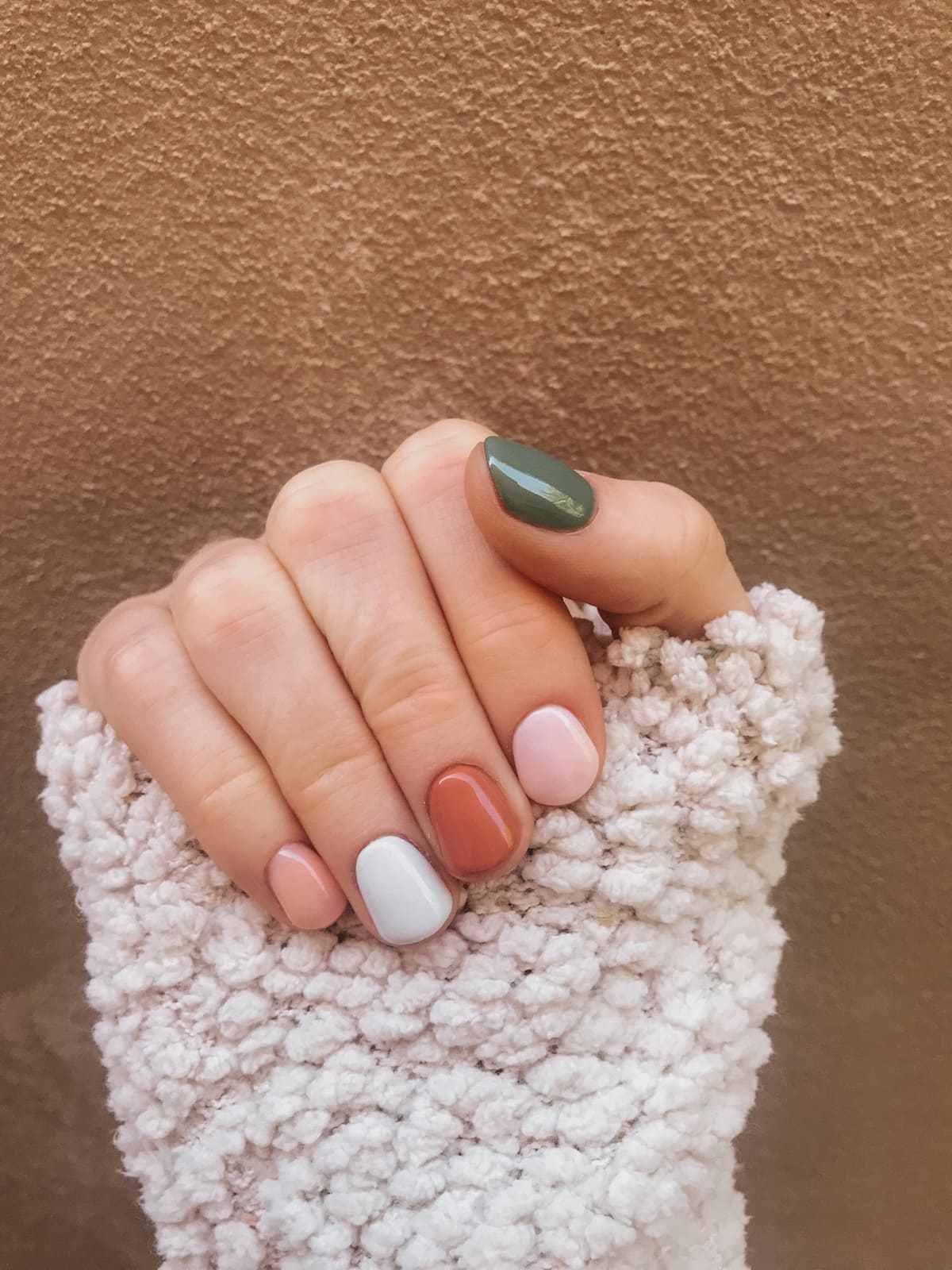 Perfectly Plum
Brittany
Fall is my MOST favorite time of the year to get my nails done, because I absolutely love warmer tones. I chose this warm plum, which is a color I've never done before, and I am loving it!
Pink + Animal Print
Courtney
I'm usually very plain with my nails (pink ONLY) so this neutral riff on the leopard trend was the very best of both worlds! I absolutely love that I don't have to have super dark nails to evoke fall!
Nailed It!
Are you feeling inspired by any of these fall nail trends? Do you have a fall nail trend that you love and want to share? If you go get a super fierce manicure (or already have one!) tag me on social at @mintarrow and use the hashtag #mintarrowmanicures so we can share all the nail inspo! I can't wait to see everybody's fun fall fingers!