Lately in Southern CA we've been totally spoiled with beautiful warm weather, and this week we're in HAWAII for a last little getaway before we have FOUR BABIES in our house. Anytime it heats up around here or I'm on a beach vaca, I get questions about where I find my swimsuits and requests to do a more recent roundup of my fave swimsuits. So here it is! Cutest one-piece swimsuits on the internet right now – including maternity AND non-maternity faves!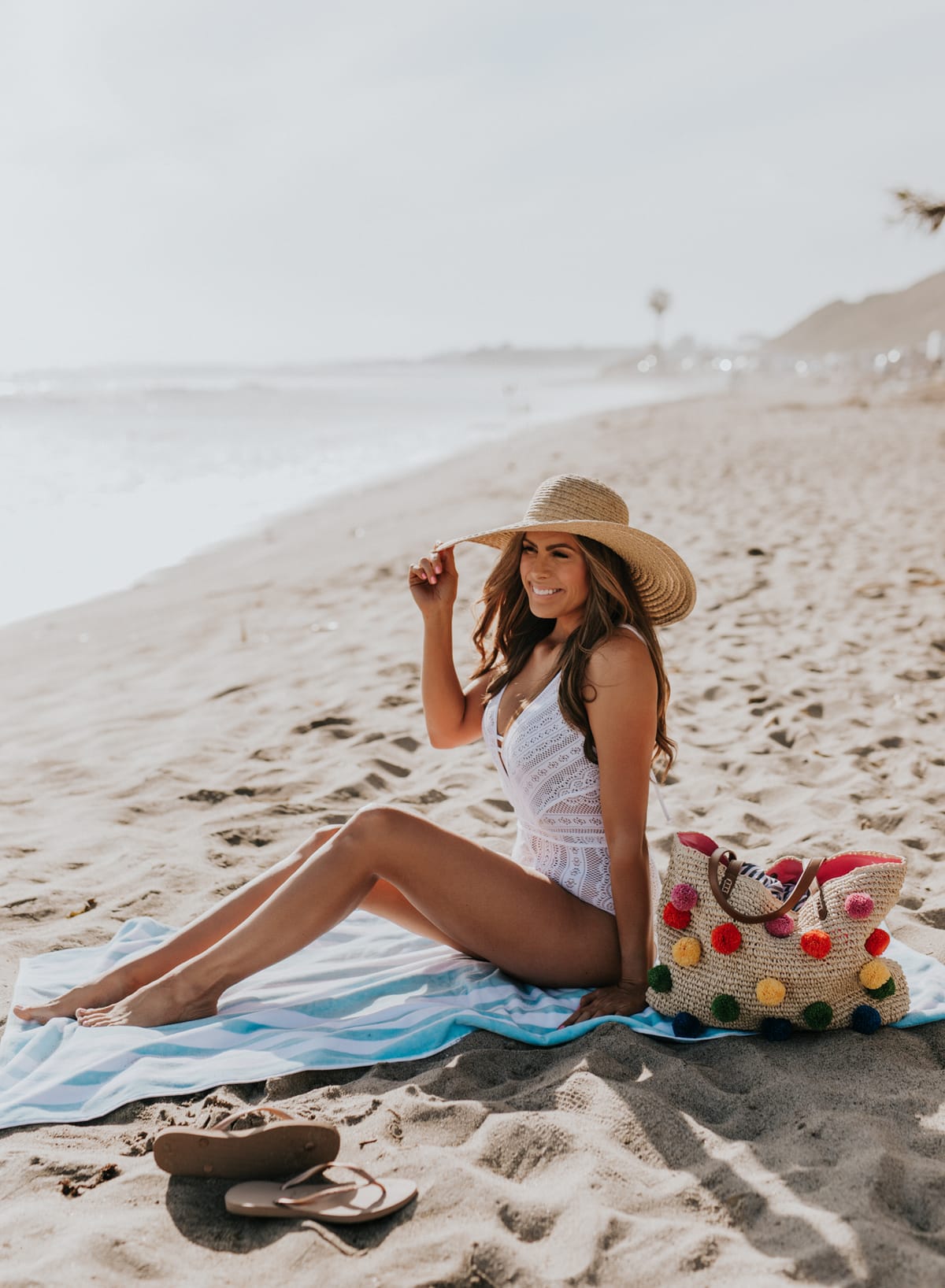 White crochet one piece swimsuit
This gorgeous crochet one-piece swimsuit is super highly rated and it's the perfect pick for summer. I love the contrast of a bright white suit and a bronze summer skin! If you're not into the white though, it also comes in a classic black.
My girlfriend told me she has FOURTEEN suits by this brand because they are just her favorite! They hold their shape wear after wear, are super soft, the colors stay bright and vibrant, and they are basically just amazing.
Favorite maternity swimsuit
Okay I know this isn't a one piece swimsuit, but this black and white maternity tankini has been one of my very FAVORITE maternity swimsuits ever, two pregnancies in a row. I wore it like crazy while I was pregnant with Millie, and it's gotten even more sunshine time with this baby. I LOVE that it's a tankini because hello: pregnancy = potty every 5 minutes (am I right or AMIRIGHT?!). It's also super pretty and flattering and COMFY. I'd give it 6/5 stars if I could!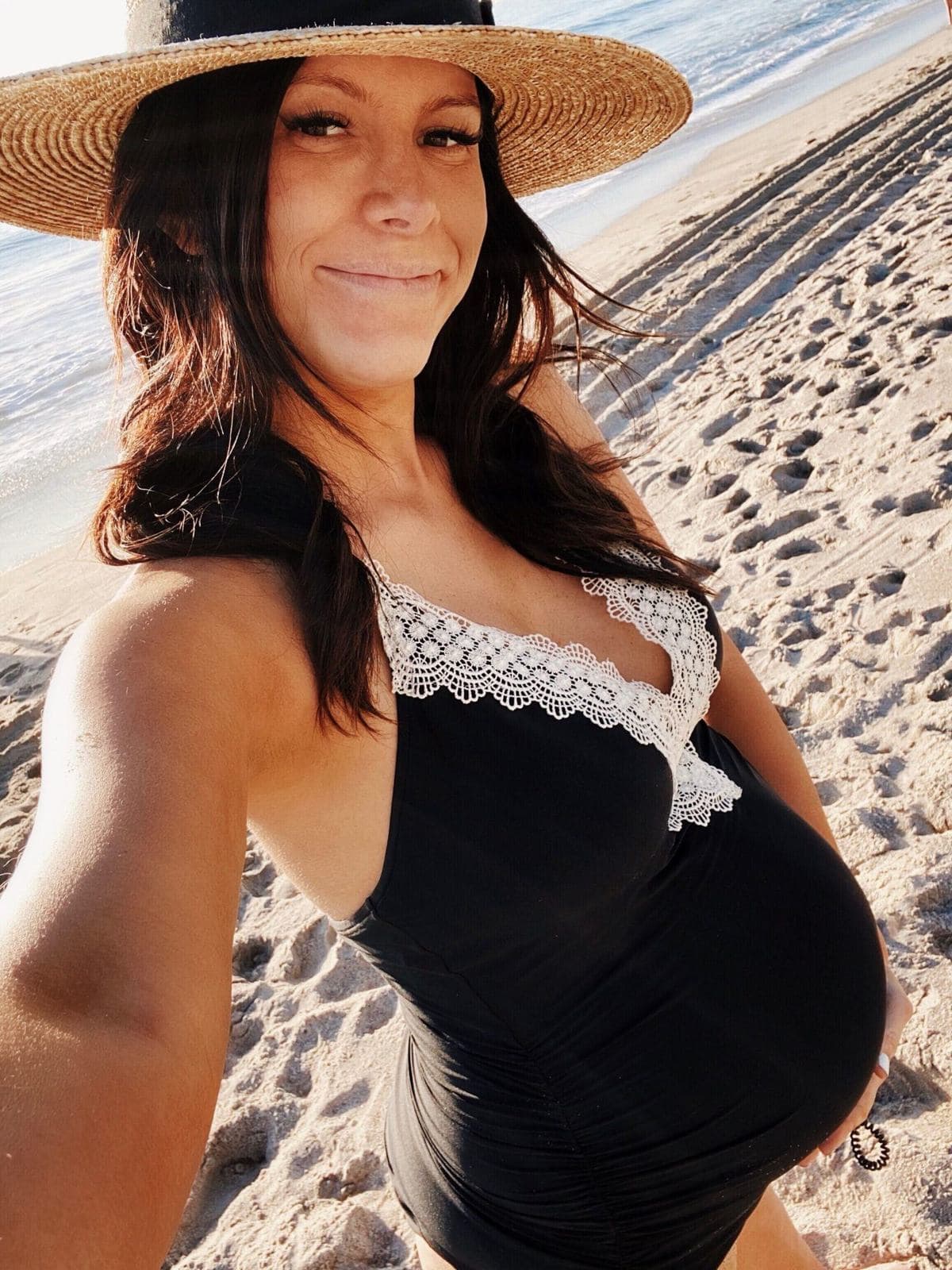 The sizing is a little funny on this one. Go up a size from what their sizing chart says, you'll be glad you did! Here is an identical one piece option if you'd prefer that.
Sunshine on my mind
We went through allll the sites and picked out the CUTEST one piece swimsuits (including maternity!) for you from all of our favorite places, in a huge variety of prices. Snag one (or two or three) for your summer sunshine ahead!
Maternity