Whether you're a first time mom, a mom of 3, 4, or even 5 kids (like me!), I always have my eyes peeled for the best tricks and tips to successfully starting your baby on solids. Learning about how to introduce solids is equally as important as what solids to introduce to your baby. So, going through this season for now the 5th time with Bobby, I've gathered all of my top baby tips and baby feeding products right here in this post. Bonus: everything you'll need is found at Walmart so you know it's going to be super affordable too! Let's dive into this one-stop guide to all the best tips you need to know about when starting your baby on solids.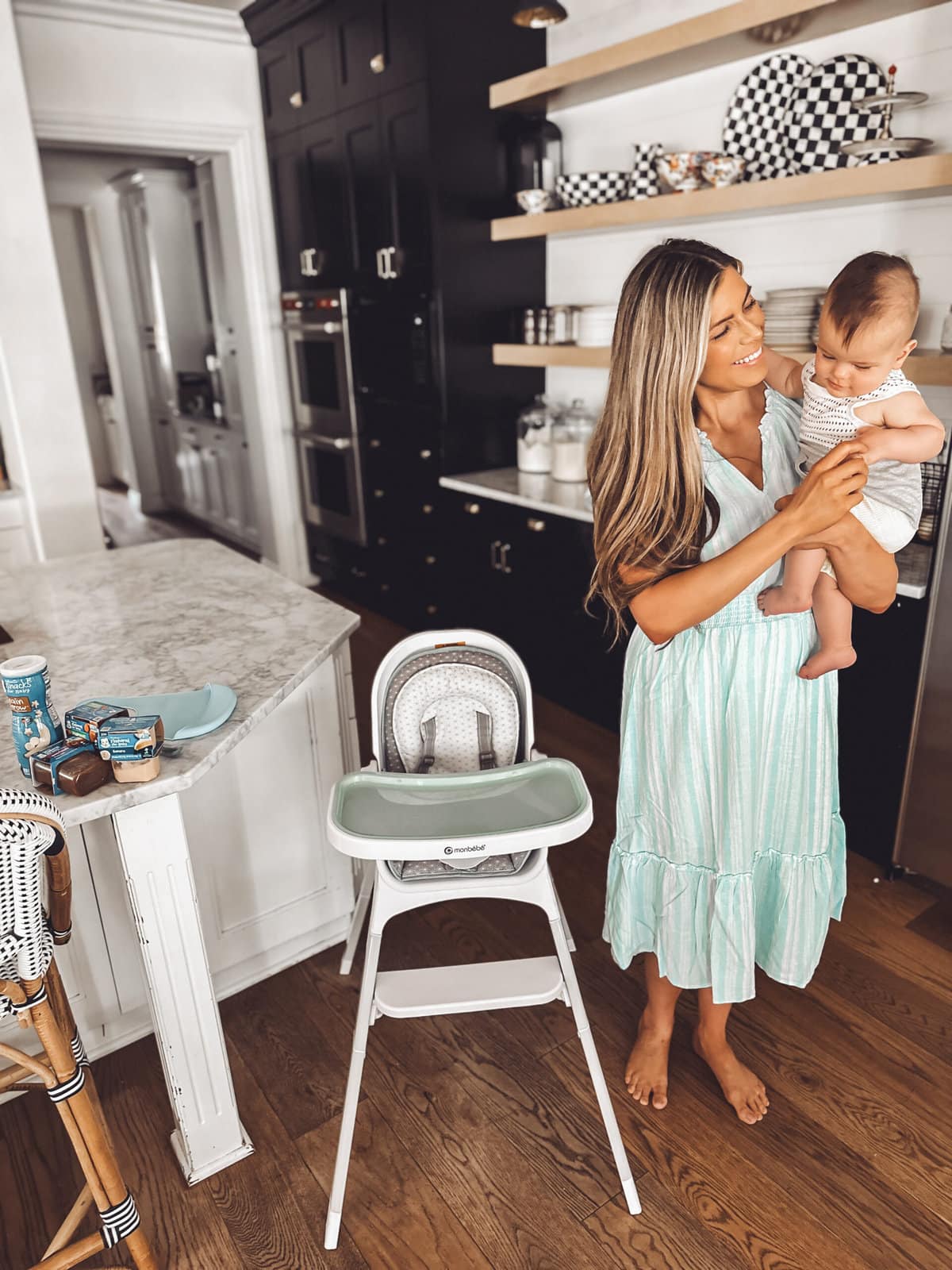 Slide to see all of my favorite picks:
Baby tips for starting solids:
Not sure how to safely introduce foods to your baby? Here to help you navigate through it all with these tips!
One Solid Food At a Time: Our pediatrician says they basically start one solid food at a time between 6 months to one year old. And the goal is to have your baby eating what you eat by one year! Babies can eat anything but honey before the age of 1.
Fruit + Veggies: The Gerber packs are awesome for buying + trying different foods. Definitely recommend starting with one type of food per day so you can see if there are any allergic reactions or possible sensitivities. It'll be so fun to see your baby explore new flavors and see what they like! I love both of these: the fruit & veggie favorites and these super blends variety pack.
Grain Puffs + Yogurt Melts: We love these Gerber grain & grow puffs and freeze dried yogurt melts for snacks while everyone else finishes up dinner if you need to buy some extra time. They're also so nice to have on the go to keep your baby happy while out running errands. So easy to throw in your purse and a very non-messy food option.
Pouches: Pouches are the best invention ever for baby food! Talk about how easy it is to throw in your purse and go! Feed on the go anywhere. No need for a spoon, plus your baby can feed themselves. We love this organic Gerber variety pack of fruit & veggie favorites. A great way to switch up and add in different nutritious foods.
Gear you'll actually use when starting your little one on solids: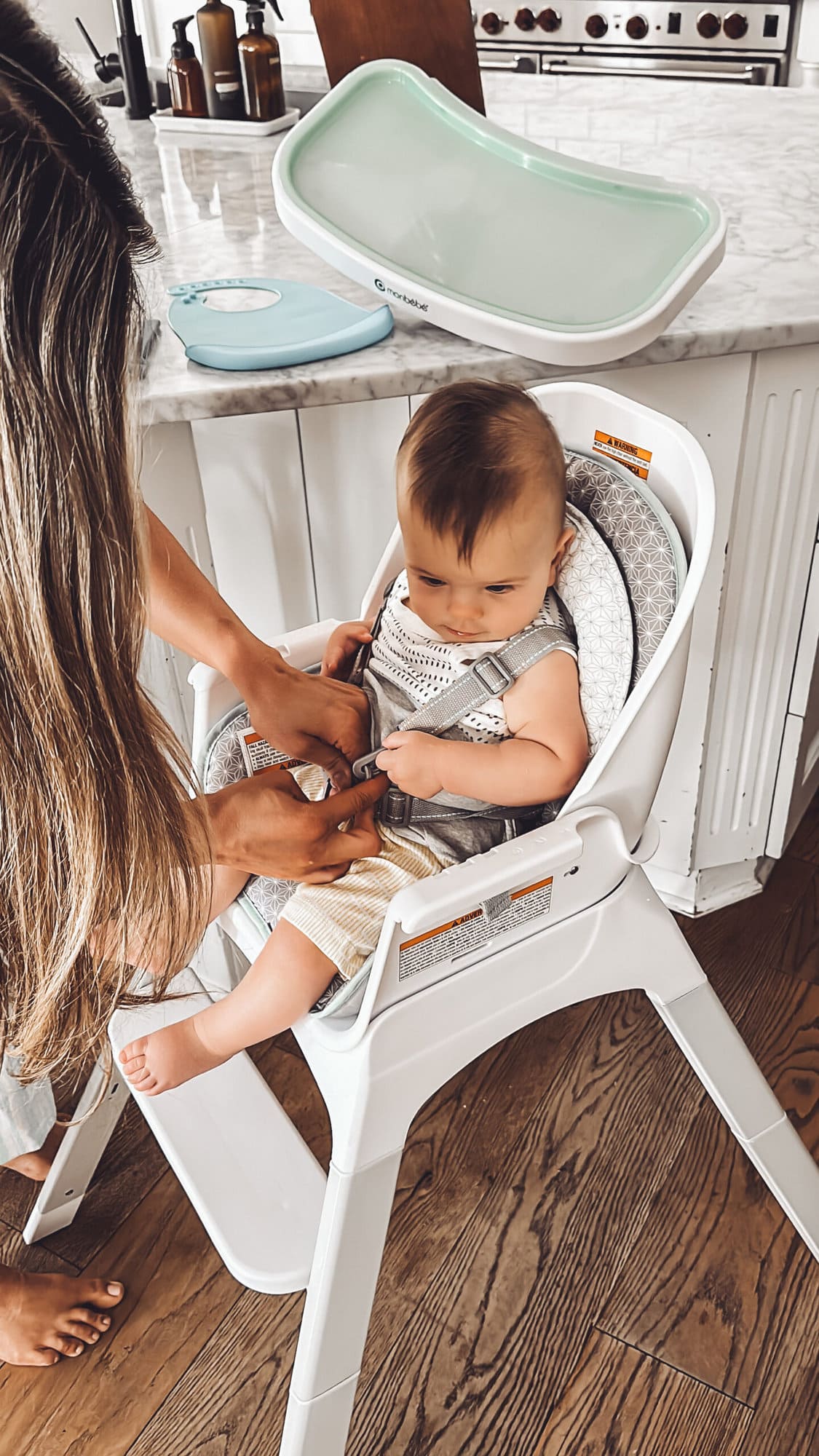 Your baby feeding cheat sheet!
It can get so overwhelming deciding how best to feed and take care of your babies especially since there's just so much advice put out there. As a mom of 5, these are just a few of my top tips and must have baby items that have helped make feeding our babies a more enjoyable experience. And thanks to Walmart, everything you need is in one place at the tip of your fingers! We've rounded up all of our fave baby feeding items and foods below! Bon appetite!