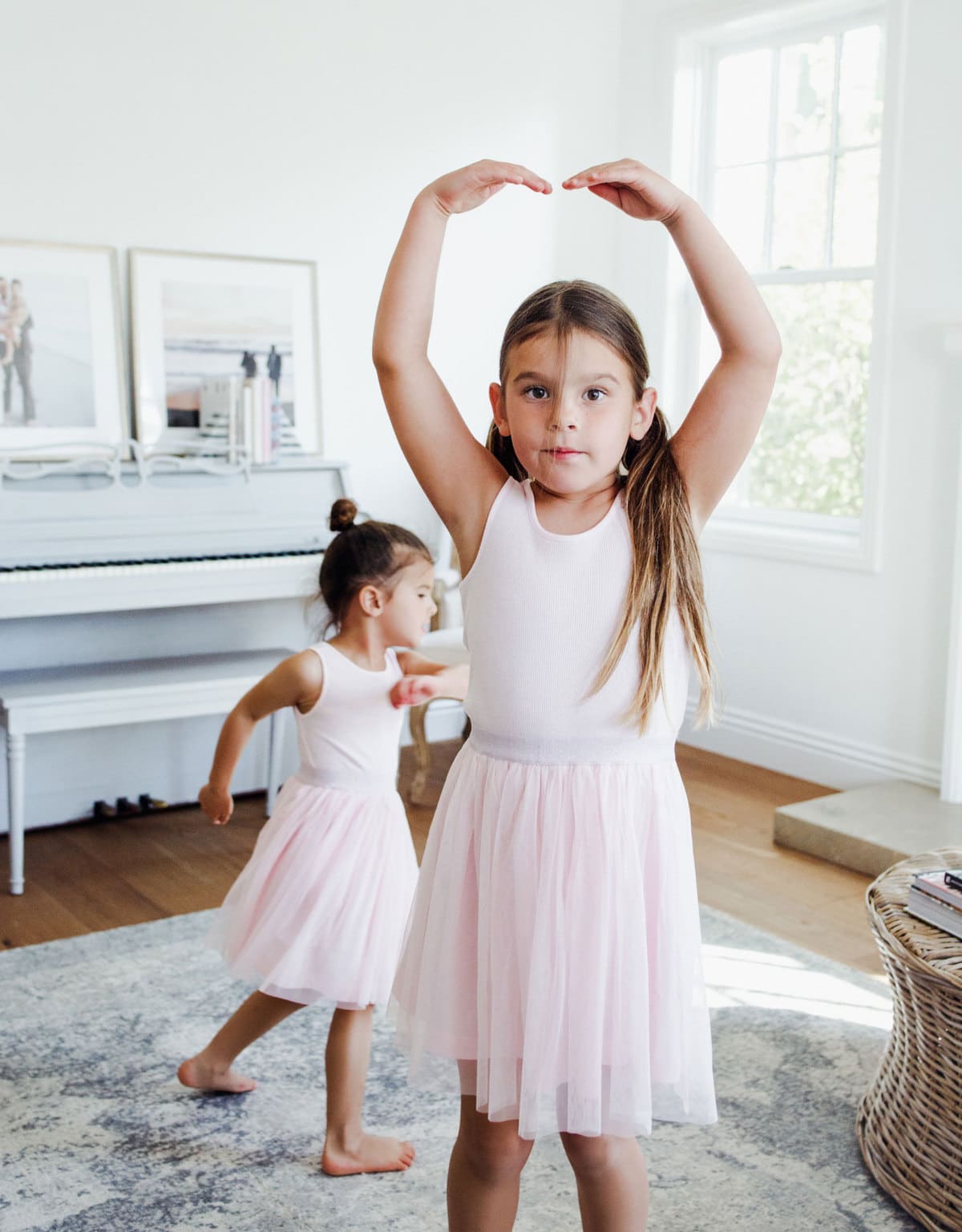 I don't know about you but I LOVE being able to Amazon Prime myself everything and anything, including KIDS clothes and shoes! Today is an epic day for getting deals on both kids clothes and shoes because it's AMAZON PRIME DAY!!! So in this post we've rounded up the cutest and very BEST kids fashion deals for Amazon Prime Day so you don't have to spend a zillion hours searching to score some deals for your littles! I'm pretty sure there's nothing in the entire world cuter than tiny kid's clothes. They make me melt!
Speaking of making me melt…the other day when it was literally 113 outside, I had my girls dress up in these matching tutu dresses and dance around our living room to the pandora radio station "ballet music" and they were in heaven!! They are absolutely, completely, totally obsessed with these dresses and I love how they instantly turn into ballerinas when they put them on! They have so much twirl, making them a dream team of play and style, and this set actually comes with an additional tulle skirt (cue costume change!).
Girls tutu tank dress
Photos by Arielle Levy
We've collected more of the best Amazon Prime Day deals on kid's fashion, and I am blown away by how good the sales are this year! We're talking name brands with everything from pajamas to rain gear to shoes, all at prices that'll make you click "Add to Cart" with lightning speed! Remember that these deals are only available with an Amazon Prime membership. Don't worry if you don't have one yet, you can sign up free for 30 days!  Read about all the reasons I love Amazon Prime (and think you will too) here!