Date night dress: you know you just need that ONE little black (or little navy) dress that just works every time you have something come up where you want to look and feel a little extra special? THIS DRESS is the perfect secret weapon to have hanging in your closet for all those times.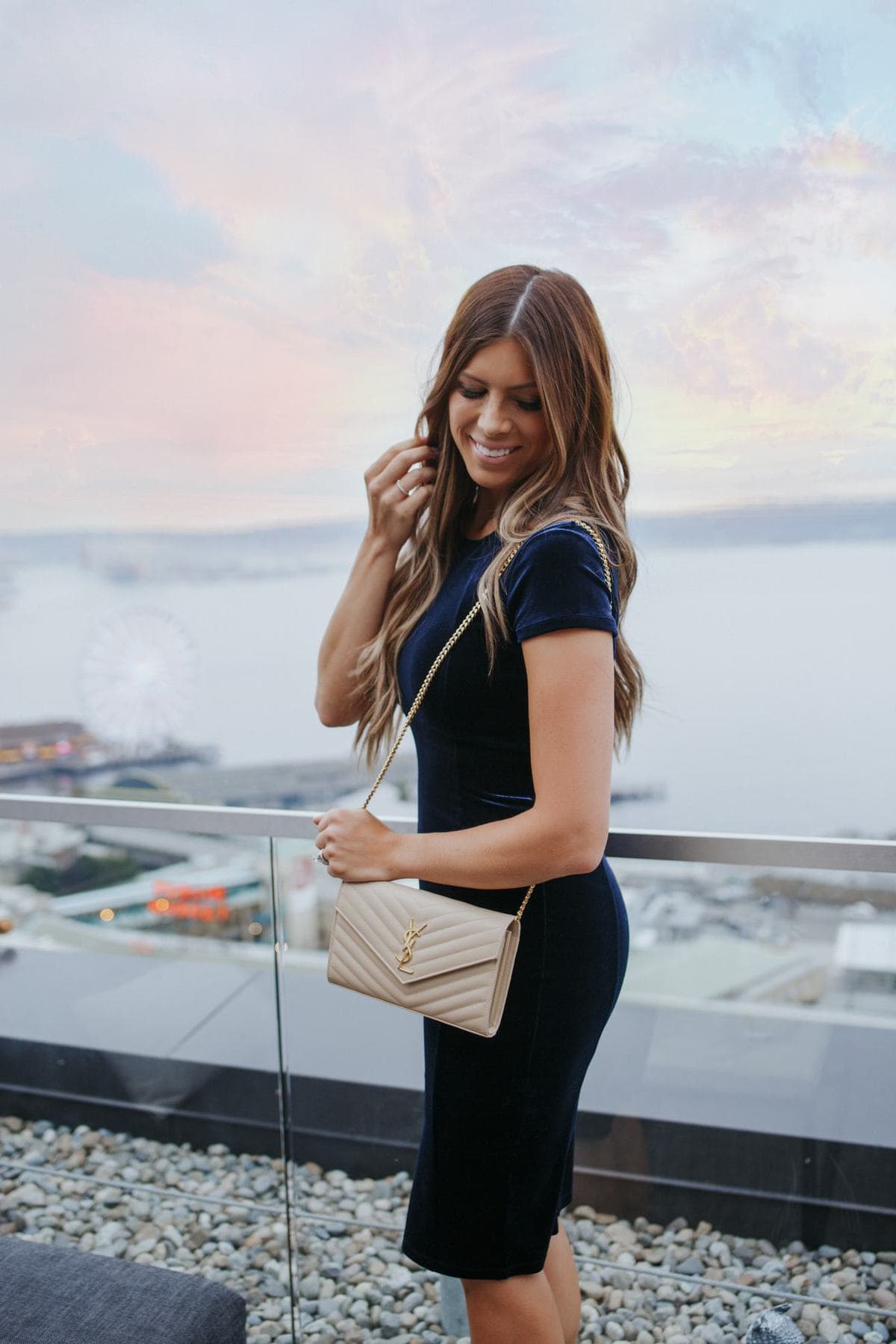 I wore this Little Navy Dress for the Create Cultivate speaker dinner in Seattle and it was perfect. But do you know what makes it even more perfect? That it's now my go-to dress for date nights!  Because I don't know about you, but these day's I'm all about anything that's comfy AND I feel like a million bucks in during a party for two haha!
This dress fits like a glove and is super figure flattering. It's also super comfortable which is always a nice bonus in a "dressy dress." I absolutely love the below the knee length and the full length zipper is everything-it's like built in jewelry! Would you believe me if I told you this dress is under $100? Crazy right!? You could find a million reasons to wear this dress out on date night. To a nice anniversary or birthday celebration dinner, to the ballet or the symphony, so many options! And with that price tag you might need two!
I'm so sorry that the velvet version isn't available anymore, but the EXACT same dress is still being produced in MASS quantities in black, navy and royal blue year after year because it's just such a solid win! I promise you will love this dress to the moon and back.
Since this was an important event I wore a high-end bag and heels with this dress. This YSL is a splurge for sure, but I'm kind of in love. I've had my eye on this one for a couple years now so I was pretty excited to finally add it to my wardrobe, and I knew it would get plenty of use! If you're looking to splurge on a high-end bag it's always a good to spend your pennies on a neutral that you can wear over and over again to make the investment worth it. This bag is such a pretty nude that goes with everything. The size is perfect for all your essentials and I love that it can be worn as a cross body or shoulder bag or carried as a clutch. If you're looking for a dupe though, this is a great option that looks so similar for $16.00!!!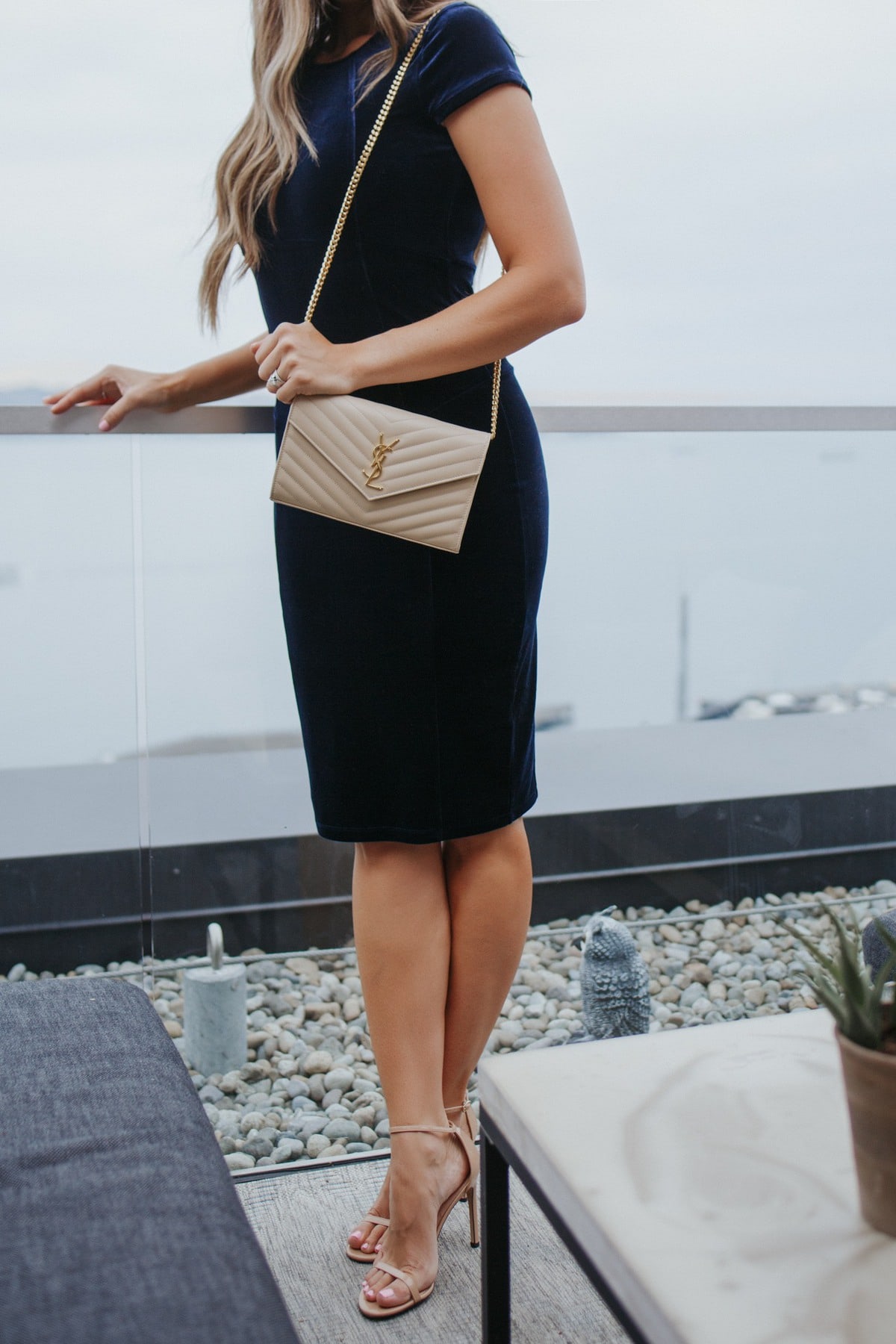 I love this sandal. The Nudistsong is an insanely beautiful shoe that I've turned to a million times for important events. They are such a classic. I love that they're so subtle and flattering that they kind of disappear into the outfit. They're also surprisingly pretty comfortable, unlike their evil twin stepsister haha.
Blue velvet dress (sold out), SAME dress under $100 in black, navy or cobalt
Crossbody bag
Strappy sandals
Photos by Arielle Levy
Below you'll find a roundup of all of our very favorite date night dresses under $100. So make some fancy plans because you're going to need a night out on the town after this package arrives!!