Tracksuits are back, baby! Long live athleisure! Celebrities have been spotted in this iconic adidas tracksuit at the airport, at New York Fashion Week and even on the red carpet!! While I have ZERO plans to pair my tracksuit with pumps, I do celebrate and embrace the idea of pushing the boundaries of athleisure into every aspect of our lives! Athleisure is one billion percent my love language and Finish Line is fluent in it!
Today, I'm here to give you guys a few really basic but (hopefully!) helpful tips on how to style a track suit.
Classic Track Jacket
The tracksuit is such a comfortable and easy way to travel, run errands around town, handle the school pickup line, or Netflix and chill at home. I love this classic 90's style track jacket so much. When choosing a jacket for a tracksuit, I really prefer a standup collar. For some reason I just feel like it's sleeker looking! Zip it almost all the way up for a pretty polished look, even if you are running around without a bra on. Hypothetically. Ha.
This one runs true to size and has PERFECT reviews.
Jogger Pants
Equally obsessed with how comfortable these elastic waist joggers are AND the $30 price tag! They're soft and cozy, but the banded cuffs keep the fit flattering versus frumpy.
As for the different options of track pants, I think the banded cuffs are also a little bit cuter than a traditional straight leg pant. Plus, you can pull them up if you need to and wear them shorter without sacrificing style. I pulled mine RIGHT on up when we landed in Maui earlier in the month because hello, heat and humidity! When you have the cuff, you really have the perfect travel pant, and I just think they're a bit more flattering too.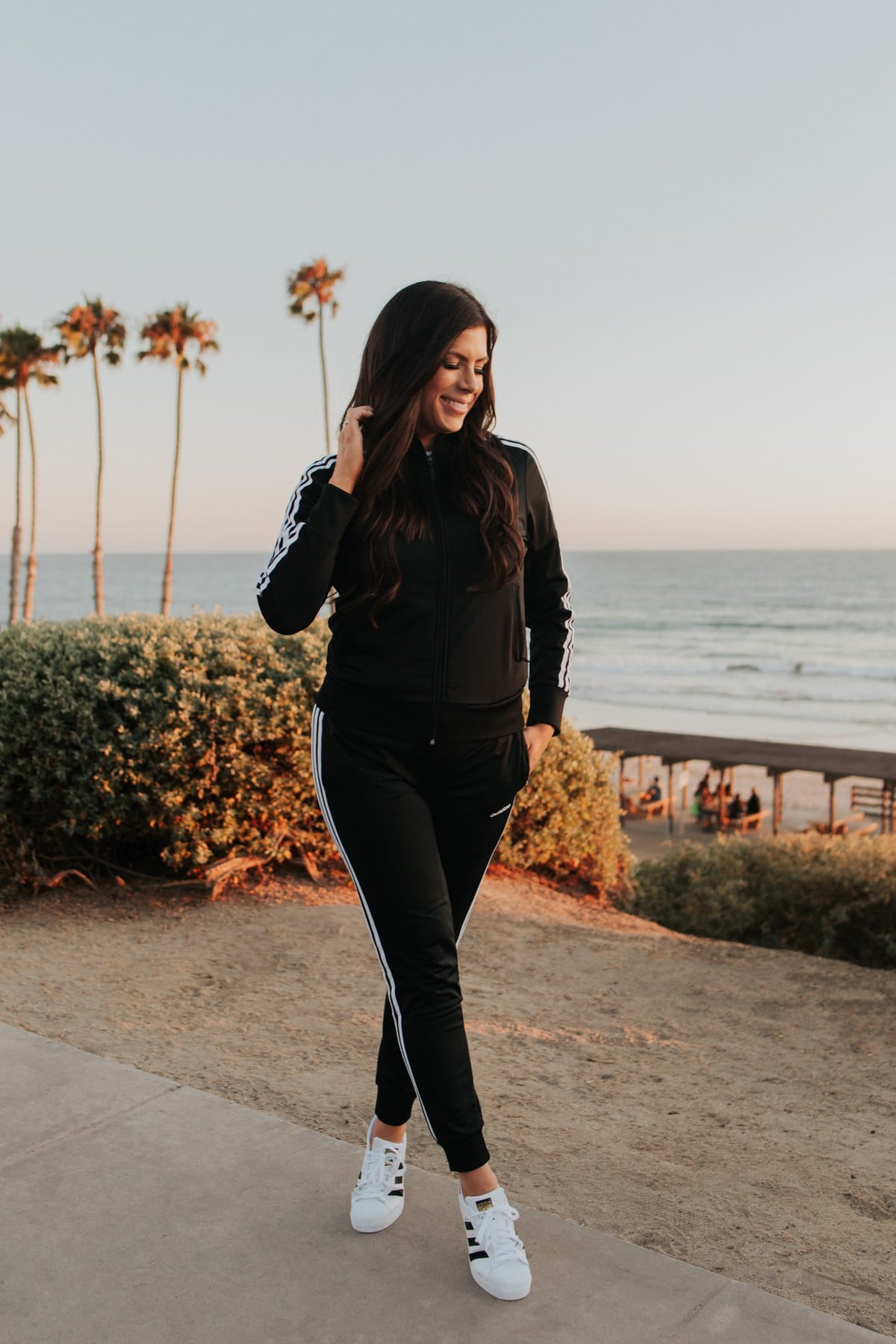 Trefoil Tee
Basic. Iconic. Versatile. This tee is an athleisure classic. The cotton is insanely soft and the slim fit is super flattering.
For a little styling tip, I love to knot the bottom of this tee to add a little extra feminine flair. You could totally wear it with leggings or skinnies too because it's just that cute!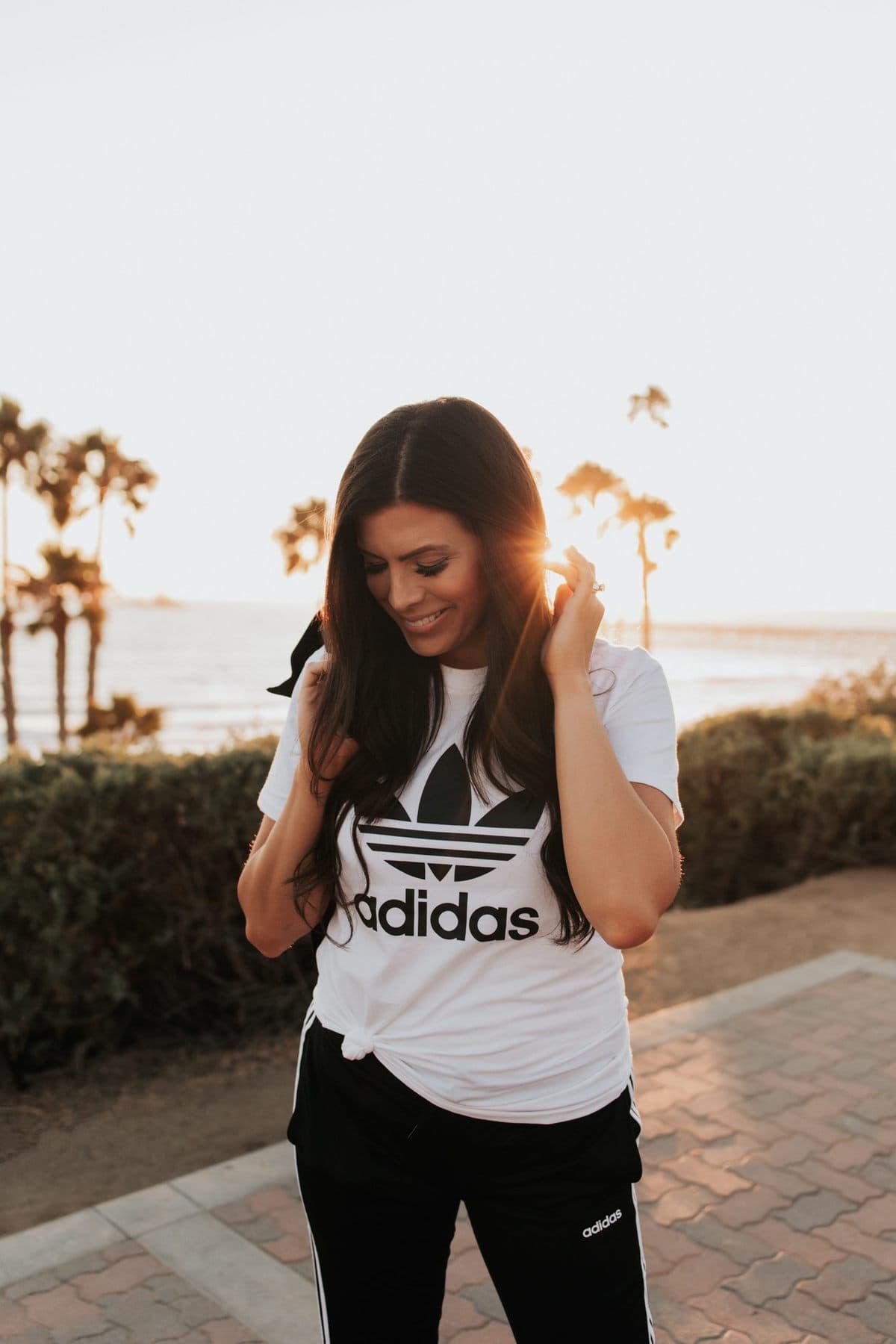 Adidas Superstars
These sneakers are a New York Fashion Week favorite. Every time I have gone to Fashion Week, these shoes are EVERYWHERE! They're just SO iconic. They are unbelievably cute, comfortable and so versatile. This is totally a sneaker you can throw on with a dress or skirt.
The sole is really thick, and walking around in these sneakers is just cushy and very comfortable. They do run a bit large, so you'll want to size down a 1/2 size.
Track Jacket
Jogger Pants
Trefoil T-Shirt
Originals Superstar Shoes
Photos by Arielle Levy
MORE Adidas Favorites
There are so so many cute, super comfy adidas staples that are an amazing addition to anyone's wardrobe or athleisure arsenal. These are some of my easy, comfortable go-to's currently in stock at Finish Line!