Quick version: these are YOUR top 10 very favorite things of 2022!
Christmas has come and gone, and we're close to wrapping up 2022 over here, so I thought it'd be so fun to share with you this year's list of things YOU LOVED most that we shared! There's a pretty good mix of beauty, fashion, and baby/kids. Let's jump right in and I'll show you your top 10 favorite things from what we shared in 2022!
In a hurry? Shop your top favorite things in 2022 below:
1. Mother's Special Blend – 2022's TOP favorite thing!
Mother's Special Blend is one of the products I've absolutely SWORN by with all of my pregnancies, and I've had SO many women come back to me after finding it on my best baby registry and tell me this purchase saved them from getting stretch marks!!
Your skin is stretching so much during pregnancy and keeping it hydrated has worked so well for me in preventing stretch marks on my belly, which is pretty crazy since I have stretch marks all over the rest of my body from growing so I'm definitely prone to getting them. This stuff is pure magic and it makes total sense it was your #1 favorite thing this year!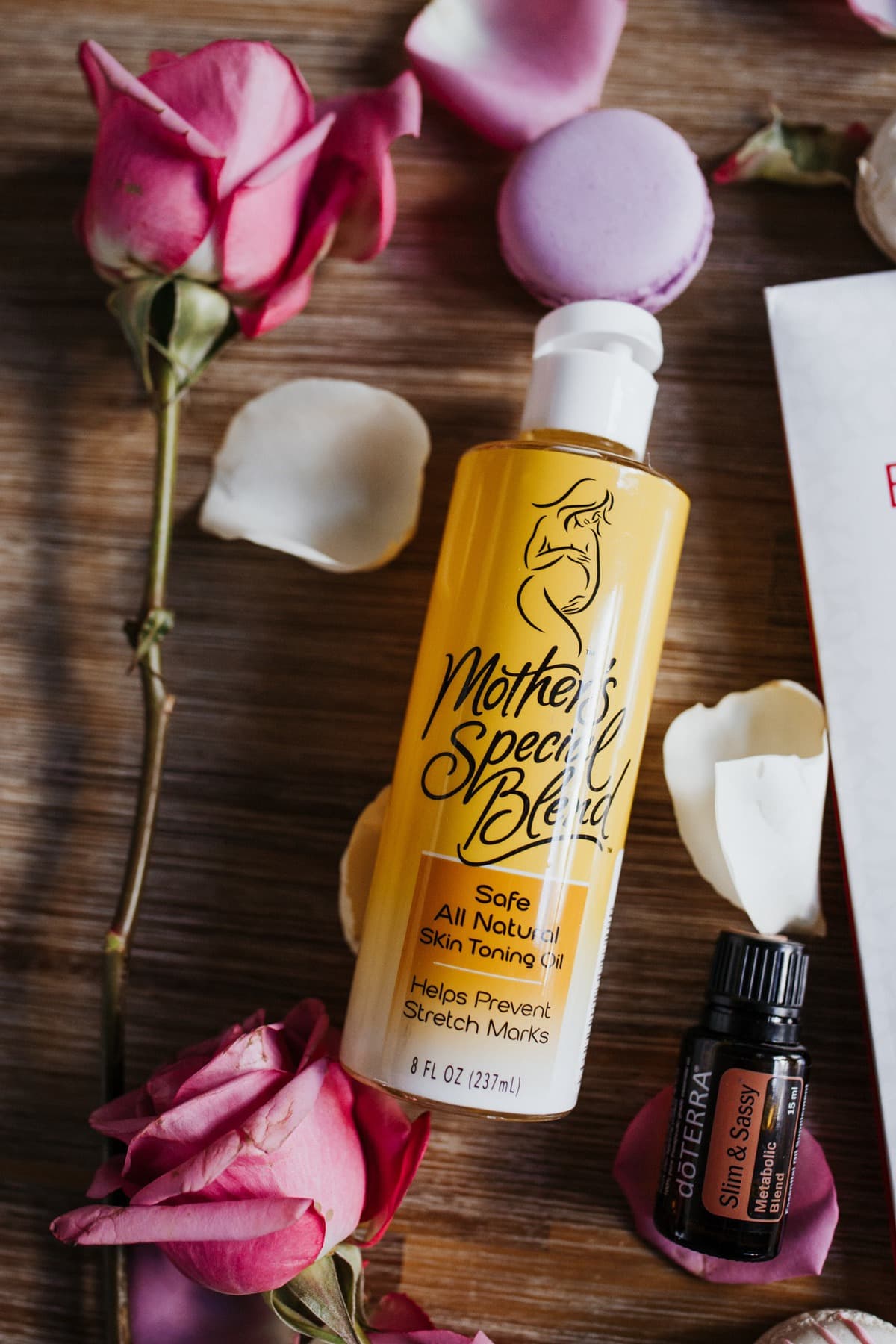 2. Laneige lip balm and sleep mask
The Laneige lip sleeping mask is one of the hottest beauty products for keeping your lips super duper soft. If you love the glow that Laneige gives you overnight, you'll also LOVE this glowy balm for all day, every day lip care! It has AMAZING reviews and such yummy scents. Also, if you're ever looking for the perfect gift for your bestie within a $25 price limit, this is it!
3. On Cloudflow running shoe
These shoes were a HOT item this year – they've been one of the biggest trends! This pair of ON Cloudflow running shoes get a 10/10 from me, especially after I put the waterproof claim to the test on a rainy day and they kept my socks and toes perfectly warm and dry. Such a great shoe to have in your wardrobe, with the most perfect rubber outsole for running and walking!
SIZING: These run TTS.
4. Micro stitch gun – the favorite thing that Instagram saw first
This Micro Stitch Gun is my NEW favorite life hack, it's an amazing tool for throwing a stitch on a shirt that's a little too low or a wrap skirt you're worried about opening up as you move around. There's a small needle on the end and it's almost like you're using a safety pin, but you push the trigger and it throws a stitch – game changer!! I'm obsessed honestly, I've used it on several shirts recently and I don't plan on stopping anytime soon. Plus, it's super easy to throw in your suitcase if you're traveling which is amazing!
5. Lulu like leggings – a REPEAT favorite thing! They're THAT good
I've purchased these High Waisted Full Length Amazon Leggings multiple times – including the 7/8 and capri length. They truly are that good! This yoga pant has over 45,000 reviews and a 4.3-star rating on Amazon. Honestly, these are super comfortable, flattering, sweat-wicking, and SUPER soft.
Pop toys are all the rage right now, and this one has 22,000+ AMAZING reviews! Your babe (or new grandbaby!) will love to push and pop the brightly colored circles while tuning their motor skills.
These 3.5″ sports balls are soft and cushy and the perfect size for little hands! It also comes with a carrying case and (bonus) won't hurt when your kid chucks it at you and their siblings. You have to think about those things when buying gifts for 1 year olds, am I right?! Find more 1 year old gift ideas in our guide!
7. Le High Waist Flare Jeans
These Le High Waist Flare Jeans are THE most comfortable jeans, so it makes sense it was one of your favorite things. They're incredibly stretchy, making them so flattering and even more comfortable to wear all day long (which is such a win when it comes to a pair of jeans!).
They seem to fit a little bit on the snug side, but order your true size because they're so stretchy! Also, the denim is sooooo soft. Just an all around great comfortable jean. These will pair great with a cute higher heel shoe, especially because they're pretty long.
8. Kenneth Cole Men's Suit – 62% OFF right now!
When I originally ordered this for Neil, I chose this suit because it's one of the HIGHEST rated men's suits I've ever looked at and it did NOT disappoint! It has over 700 stellar reviews AND it's even an insane deal right now if you think your spouse will love it, too! I love a good men's suit, and seeing this one on Neil sealed the deal, especially when the price was so easy on the wallet compared to other suits. Neil owns this suit in TWO shades of gray, but it's also available in black, blue, and navy blue.
This suit is normally priced at $395 but RIGHT NOW it's on sale for $149.99 – that's 62% off! It's basically unheard of to get a suit jacket and pants for under $150 TOTAL! I think that price was definitely a favorite thing this year.
This would be such an exciting and practical gift for your man next time you want to give him something special.
9. Black Skinny Jeans
Let's talk about why these black skinny jeans were one of your favorite things this year! These fit like leggings, but look like a lightweight jean so it's the perfect combo.
Because these are super stretchy, they're the perfect jeans to wear while you're doing things around the house or picking up and playing with your kids because they're so easy to move in! The waist has an elastic band so it makes it really easy and effortless to put on and take off, and very comfortable around the waist. We love that they go with just about anything and are the perfect staple black jean for your wardrobe!
SIZING: these fit TTS.
10. Philosophy Cleansing Cloths
These Philosophy facial cleansing pads are the best makeup wipes I've EVER used. They clean everything off so well and leave my face feeling fresh and NOT sticky or covered in weird chemicals. It's no wonder they were one of your favorite things, too! They make makeup removal a breeze.
These are a few of your favorite things…
I hope you enjoyed seeing all YOUR favorite things of 2022 in one quick and easy post! I'm excited to see what 2023 brings and find even more faves for us to all fall in love with. Enjoy the last few days of the holiday season, and treat yourself by grabbing a few of these favorite things with some of the money you got for Christmas if you haven't bought them already!