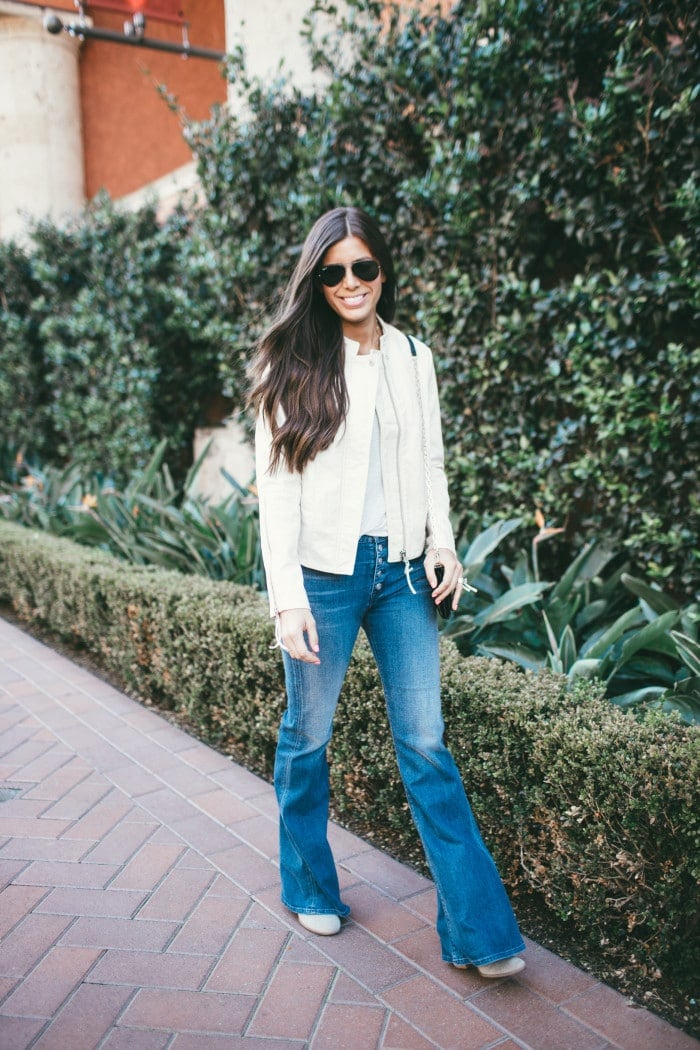 I'm going to be totally honest and say there's only one thing on my mind this morning, and it's the Beyonce presale.
If you like me suffer from Beyonce pre-sale inability to focus on anything else, or Beyonce pre-sale FOMO (fear of missing out – I had to explain this to my family members earlier this week in a group text ha) then I do have some details for you that I gathered in my Beyonce pre-sale extensive research that I conducted.
FORMATION is the keyword for Beyonce pre-sale tickets. Tickets will start at $45 and go all the way up to $1700+ for front row VIP Beyhive access. Standing room in the Beyhive (the pit) will be around $800 and premium seats around $600. So far it looks like the internet hasn't broken since they've spread out the presale by time zone and some cities are later this week for the pre-sale. If you're still reading this, we might be soul sisters.
So anyway, flares. Yeah, that's what this post is supposed to be about! I can't get enough of a good flare lately and it totally takes me back to 8th grade dances when I wore my silver jean flares and danced with boys who smelled like b.o. and boyz ii men and the backstreet boys and blackstreet. If you remember all of that, we are definitely soul sisters.
These ironically kind of remind me of those silver flares from 8th grade, but they fit a woman's body way better. Instead of low-low rise we've got a high rise here that somehow looks more like euro street style than mom jean.
Also worth noting – this faux leather jacket is THE softest, most real-feeling not real leather jacket I've ever worn. Basically it's amazing. The end.
None of this is on sale yet. YET. But when it does go on sale, you'll be the first to know.
faux leather jacket
high rise flares
booties (sold out in fennel), similar
bag
sunnies
necklace
photos by emmy lowe