Would you believe Santa Baby only has a few more shopping days till Christmas? December is going by in a blink! Some of the very best (and easiest) Christmas gifts to gift are the ones that don't require you to know the recipient's size or makeup shade. Enter: Ray-Ban sunglasses.
I have loved Ray-Ban sunglasses for years and years. They are so classic that they never ever go out of style and are so high quality that I can pull out my favorites over and over again. I have gifted many pairs of sunglasses over the years because they are totally unexpected, but useful and fun gifts. In today's post, I am sharing why I love Ray-Ban and my three favorite pairs for holiday gifting.
The New New
These round retro sunglasses is one of Ray-Ban's newest, cutest, and smartest styles from Ray-Ban. They are so cool because the lenses change and get darker or lighter with sun exposure so you're getting the perfect amount of coverage. The lighter and brighter it is outside, the darker the lenses get and vice versa. No more taking on and off sunglasses with changing sun conditions, dashing inside for a quick errand, or hopping into a car. How awesome is that? I love that they're also stylish, and super highly rated. So fun to give this brand new style a whirl and I give them a full 10/10.
The Classic
Neil is a Wayfarer man through and through. This is the style he gravitates toward in any brand, but Ray-Ban did it first! They are one of their most classic styles. Since its initial design in 1952, these sunglasses have gained popularity with celebs, musicians, artists, and fashionable people everywhere, like our resident Mint Arrow male model. Ha! I absolutely love these sunglasses on Neil. This is Neil's very first pair of Ray-Ban and he really really likes them.
The Icon
I really love Aviators on a guy or a girl. When I can convince Neil, who is totally not an Aviator guy, to wear these my heart skips a beat. This is a total classic and totally unisex style that has been my Ray-Ban go-to pair of sunglasses for forever. They make such a great gift because they are absolutely timeless and look good on just about everybody.
Risk-free gifting with Nordstrom
Nordstrom is one of our very favorite places to do our Christmas shopping because it is totally risk free. Nordstrom always offers free shipping and free exchanges and free returns, so gifting the wrong thing is virtually impossible. They also 100% back up every purchase so if something goes wrong with your gift, Nordstrom will take care of it, no questions asked.
However, Ray-Ban are such amazing quality I have literally never had a problem in all my years of being a Ray-Ban fan.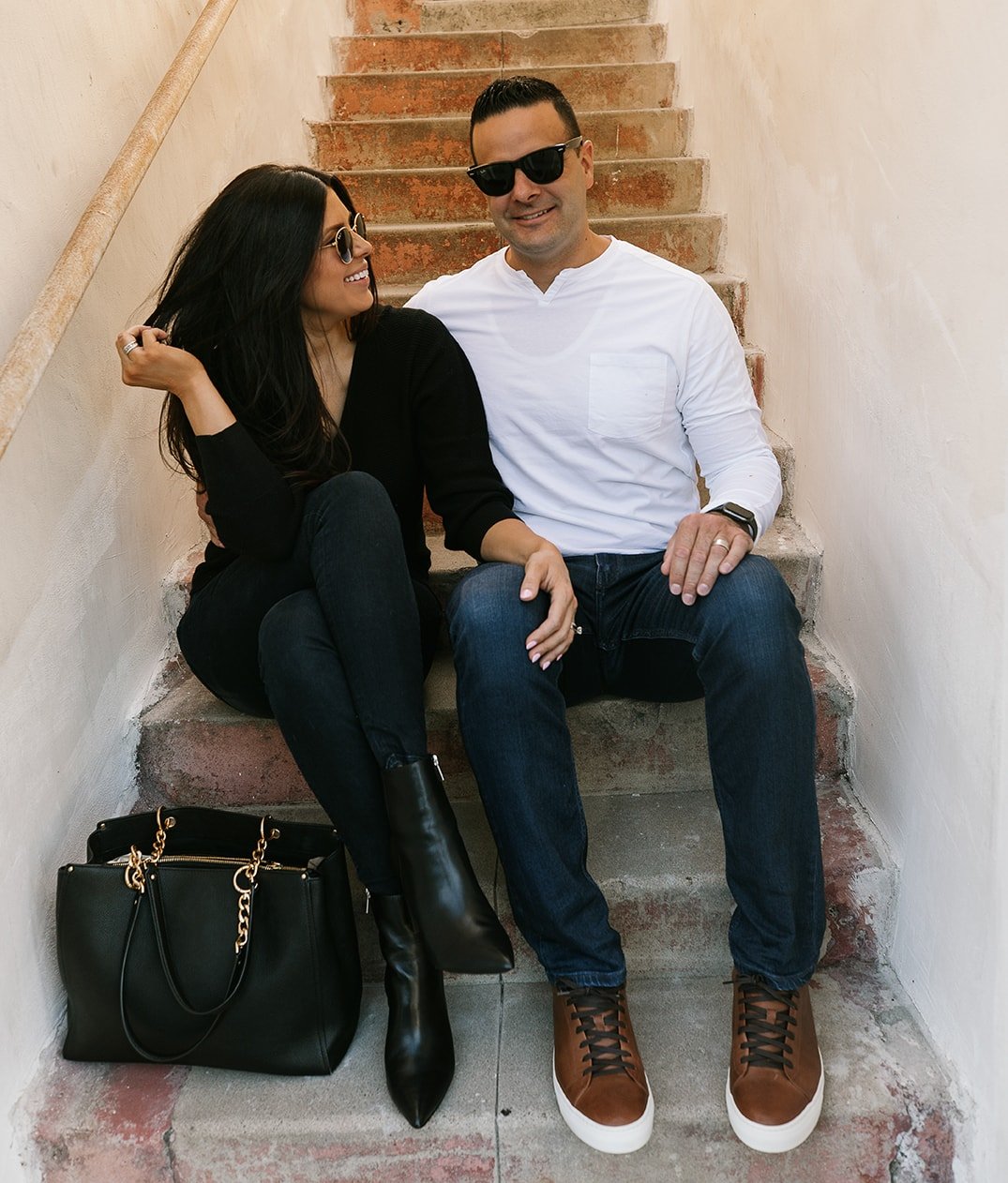 Give the gift of Ray-Ban
The gift of a high-quality pair of Ray-Ban is a gift guaranteed to last and will be loved for many years (and Christmases) to come! Whether you are gifting a classic like the Aviator or Wayfarer or a newer style like round frames I currently love, it's pretty much a guaranteed gifting win.
We have rounded up a few more pairs of Ray-Ban that any friend or loved one would love to find under the tree or in their stocking on Christmas Day!