It's that time of year when I start getting a little sick of so much takeout and flying by the seat of our pants and I CRAVE schedules, routines and getting back to real life! I'm always sad to see summer go but equally excited to usher in yummy home-cooked meals, kids back in school schedules, and just a little more predictability. If you're with me on this you're gonna love today's roundup of some of my FAVORITE Macy's home items that make life so much easier, all for a crazy good deal right now.
Macy's home sale details
Now through August 18th at Macy's, you can save 20% off regular, sale and clearance home items with code HOME at checkout!! This is such a great deal to stack on top of already amazing prices on a ton of my faves for home, and I'm going to share with you guys right now why I'm in love with each one of these!
KitchenAid Stand Mixer
If you don't already own a KitchenAid Stand Mixer, but you cook A LOT, your life will change if you get one of these!! I seriously use mine WEEKLY. I've had my professional series for years and years and still love it! Oddly enough, the exact size of bowl I have isn't made anymore but I seriously find myself in a position constantly where I'm making two things for a Sunday dinner or even a weeknight dinner that requires a mixer on more than one dish, so I finally splurged and bought this Anniversary edition of the KitchenAid Stand mixer to use and display in my kitchen and I could not love it more!!! The price was really what tipped me over the edge since it was already reduced $100 off PLUS you can get an extra 10% off making it $359.99(orig. $499.99) with code HOME at checkout! It's seriously the most perfect beautiful muted blue and it's even prettier in person.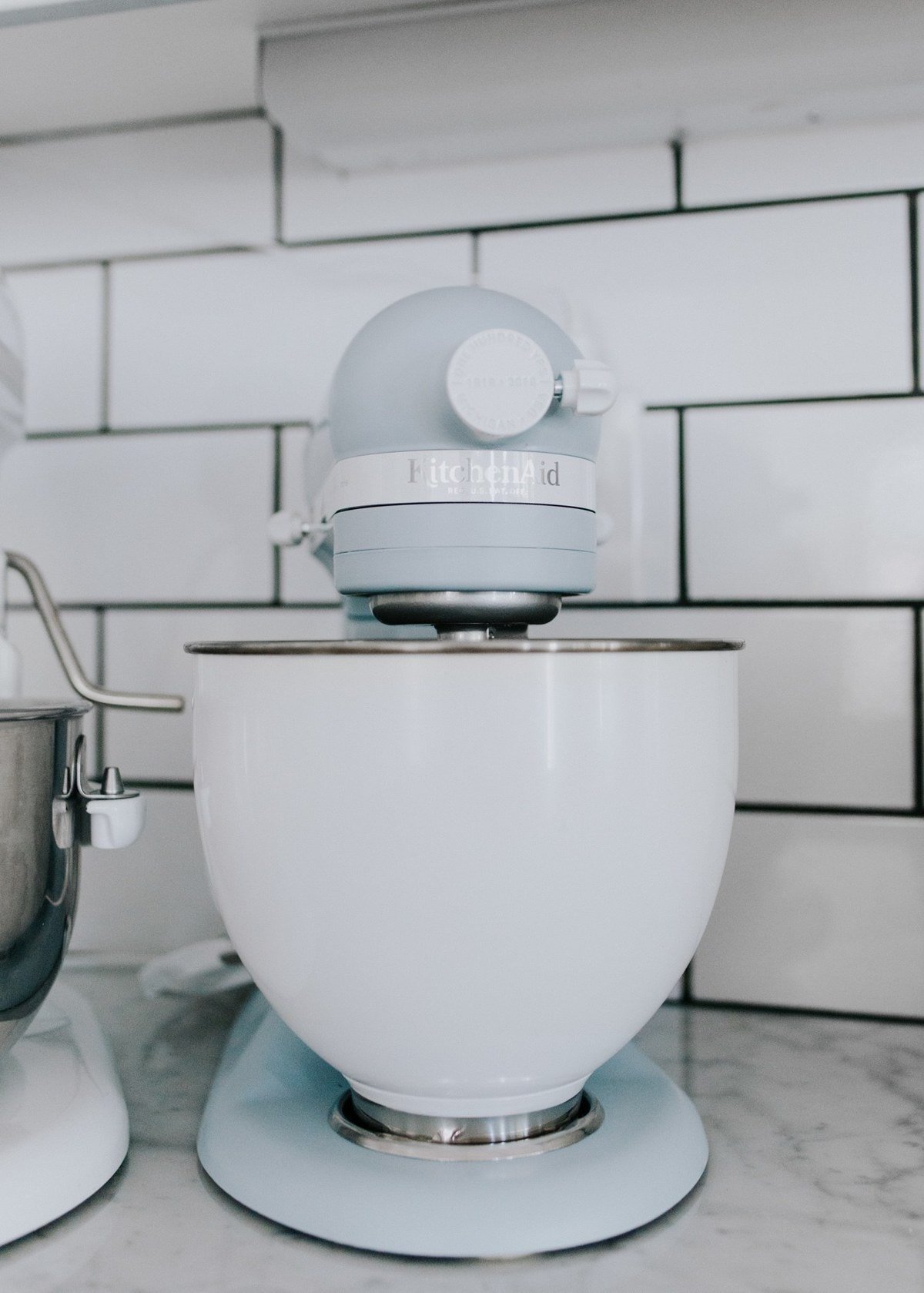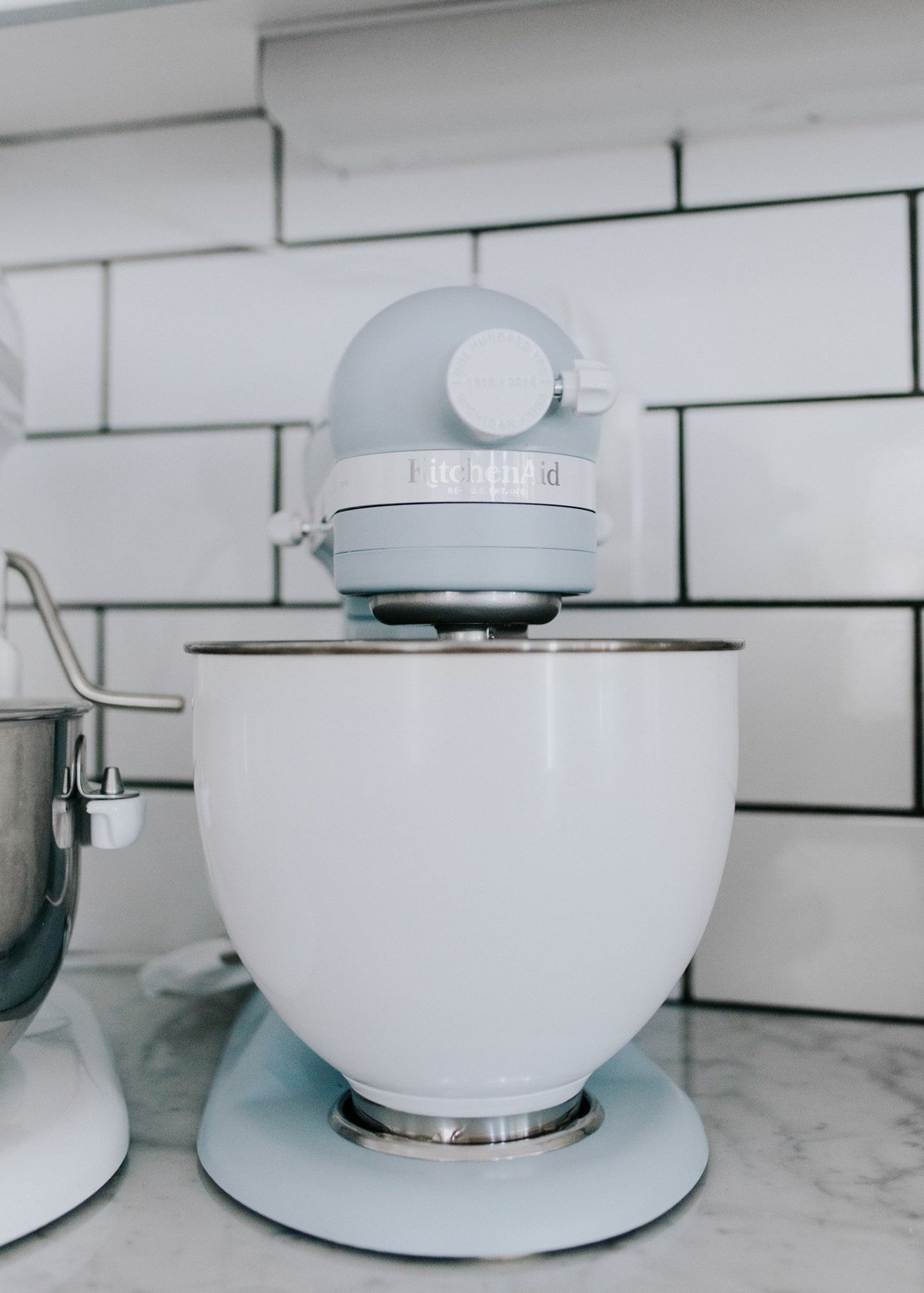 A good non-stick pan
If you need a good non-stick pan and you really care about making sure you're using the safest one possible for your family, you NEED the Scanpan. They're so durable that you can use metal spatulas or whisks inside them, they actually WORK as a nonstick, and they're dishwasher safe!!! Parents everywhere rejoice! You can get this non-stick pan for $79.99(orig. $166.99), which is a really great price!!
A pair of tongs
I've need a good pair of new tongs for like ever, and these are perfect for, well, basically everything. Pasta, turning bacon over, mixing things in a hot pan, you name it, these babies will do it. And for carrying that iconic brand name of All-Clad, I was shocked how inexpensive these were too at $20.79(orig. $32.99)!
Ecovacs robotic vacuum
This Ecovacs robotic vacuum has mega crazy high ratings and I ALMOST bought it for that reason. If I were to buy a brand new robotic vacuum right now, this is the one I would buy. But that said, I still love and use my Roomba like crazy that I pictured here! This is a great gift for a family with dogs or small babies who crawl around on the floor or an older person, really anyone actually. Such a useful little household helper!! You can get this vacuum for $206.99 (orig $289.99).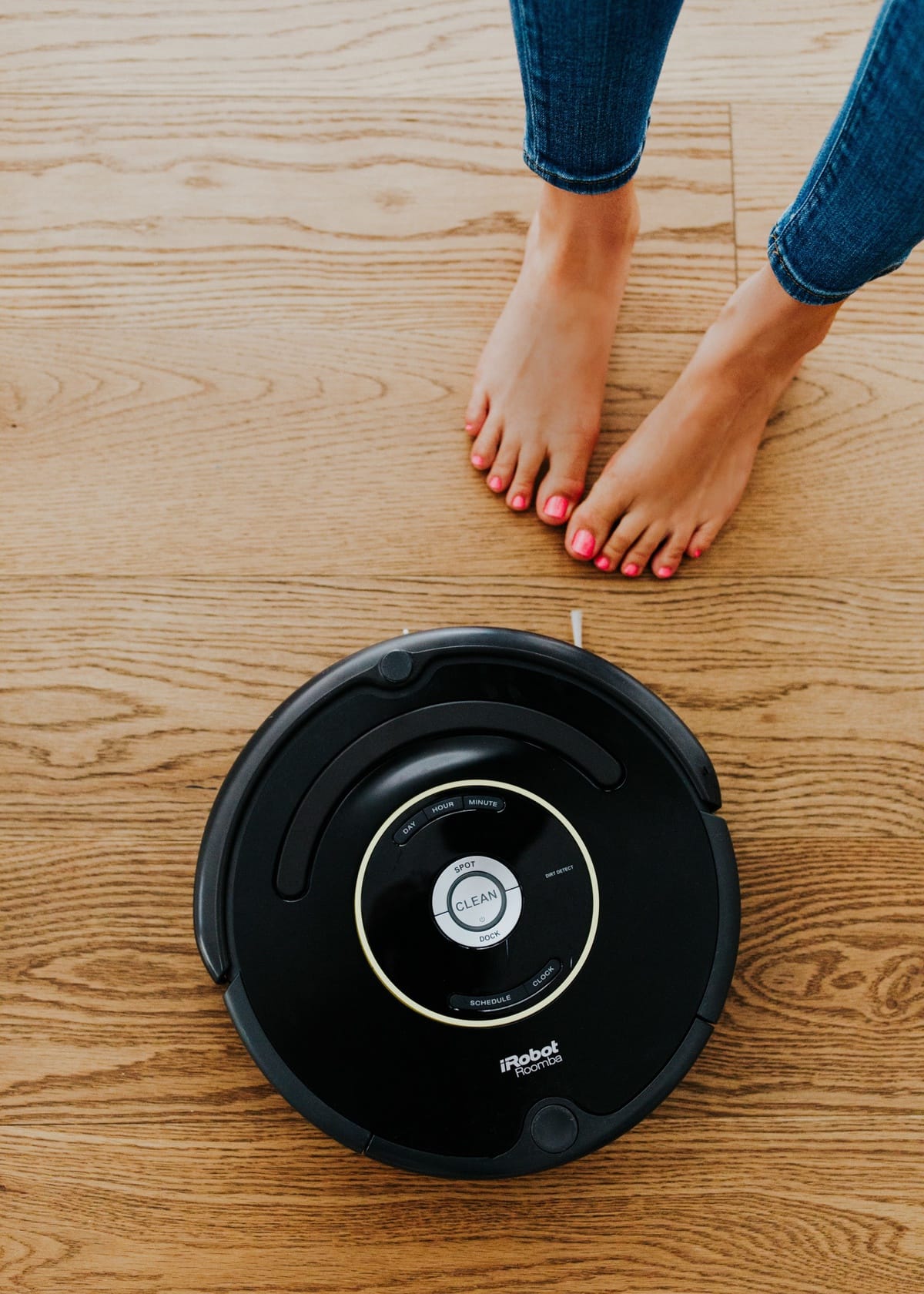 All-Clad stainless-steel pots
If you've been reading my blog for any amount of time, you probably already know JUST how in love I am with All-Clad stainless steel pots and pans. They've been a fan fave of Mint Arrow Besties for years now! They are favored and most frequently used by celebrity chefs more than any other pot or pan brand, and the brand I own the most pots and pans of than any other. They're not easy to find on super sale but right now you can get them for $559.99 in a set (reg $879.99!).
Pasta pot with built-in colander
If you already have a good standard set of pots and pans but just want fun or a simple upgrade, I highly recommend this pasta pot with the built-in colander. I use this for sure once a week if not more to make pasta for my family! It's just the perfect size and it gets heavily rotated in this kitchen. I also love love LOVE this large frying pan with a lid. It's deep enough to make a yummy sauce in, but then add noodles or meat or whatever you need to actually pull off a one-pot dish and have everything evenly cooked to perfection. Probably my most used of all my All-Clad pots and pans, and today you can get them for $79.99(orig. $129.99)!
Nutri Ninja Blender
Lastly, I've been mega obsessed with this little baby blender since I started eating clean at the beginning of January. With all the protein shakes that we make in this house now, the ninja is the key to ease. I LOVE that I can measure out the ingredients right on the side of this jar and I love that the top and bottom are dishwashers safe and small enough to actually throw into my dishwasher without taking up like 1/3 of the entire dishwasher like some of the other huge blenders I've used in the past! This one is small but mighty and if you're looking for a lower cost blender, this one will knock your socks off at just $80.99(orig. $112.99).
Do you feel ready now?
Hopefully, my list of some favorite home items helps you to get a thing or two you need to feel ready to make all the meals and clean up all the messes as everyone gets back into the school year. Also if you happen to have the itch to reorganize your pantry once the kiddos are back in school and not raiding all the snack bins all day long, you might want to check out our pantry organization post from last Fall!
KitchenAid Stand Mixer
Scanpan Classic Fry Pan Set
All-Clad Stainless Steel Tongs
Ecovacs Robotic Vacuum Cleaner
All-Clad Stainless Steel 6 Qt. Covered Multi-Pot with Pasta Insert
All-Clad Stainless Steel 10-Pc. Cookware Set
All-Clad Stainless Steel 12″ Covered Fry Pan
Nutri Ninja Blender
Photos by Arielle Levy
Don't miss out on this Macy's home sale!
Make sure you take advantage of this incredible home deal while you're kicking your family back into gear this fall by using code "HOME" at checkout to get 20% off all the Macy's home items you need! See MORE of our favorite helpful and handy home items below: