Best flip flops of all time? Best price in a WHILE? DON'T WAIT!! We found Havaianas on major sale today, and it's just the treat we all need to kick off the warmer months coming our way. Havaianas are the comfiest flip flops that wash off and last like a DREAM – and today they're up to 41% OFF, starting at only $19.97. Yep! You read that right. This is a deal worth freaking out about!
Keep reading for more details on how to get your Havaianas at this AMAZING PRICE.
In a hurry? Go straight to the deals below!
Sometimes our hottest deals sell out REALLY fast, so if you want to be in the know and find out FIRST, you can join our bestie group text! And don't worry, I'll only send you the VERY hottest deals that have the highest sell out risk – PROMISE. To join the list, text DEALS to 949-506-2558
Havaianas Sale Details
Right now, you can get Havaianas, Corrine's favorite beach flip flops EVER, for up to 41% OFF – in a bunch of different patterns!
If you like the beige or rose gold glitter flip flop, check here for your size to save even more!
Again, that's up to 41% off each of these! There's a very good chance these flip flops will sell out like mad once we get the word out because seriously, Havaianas starting at $19 is BANANAS, so grab yours as fast as possible!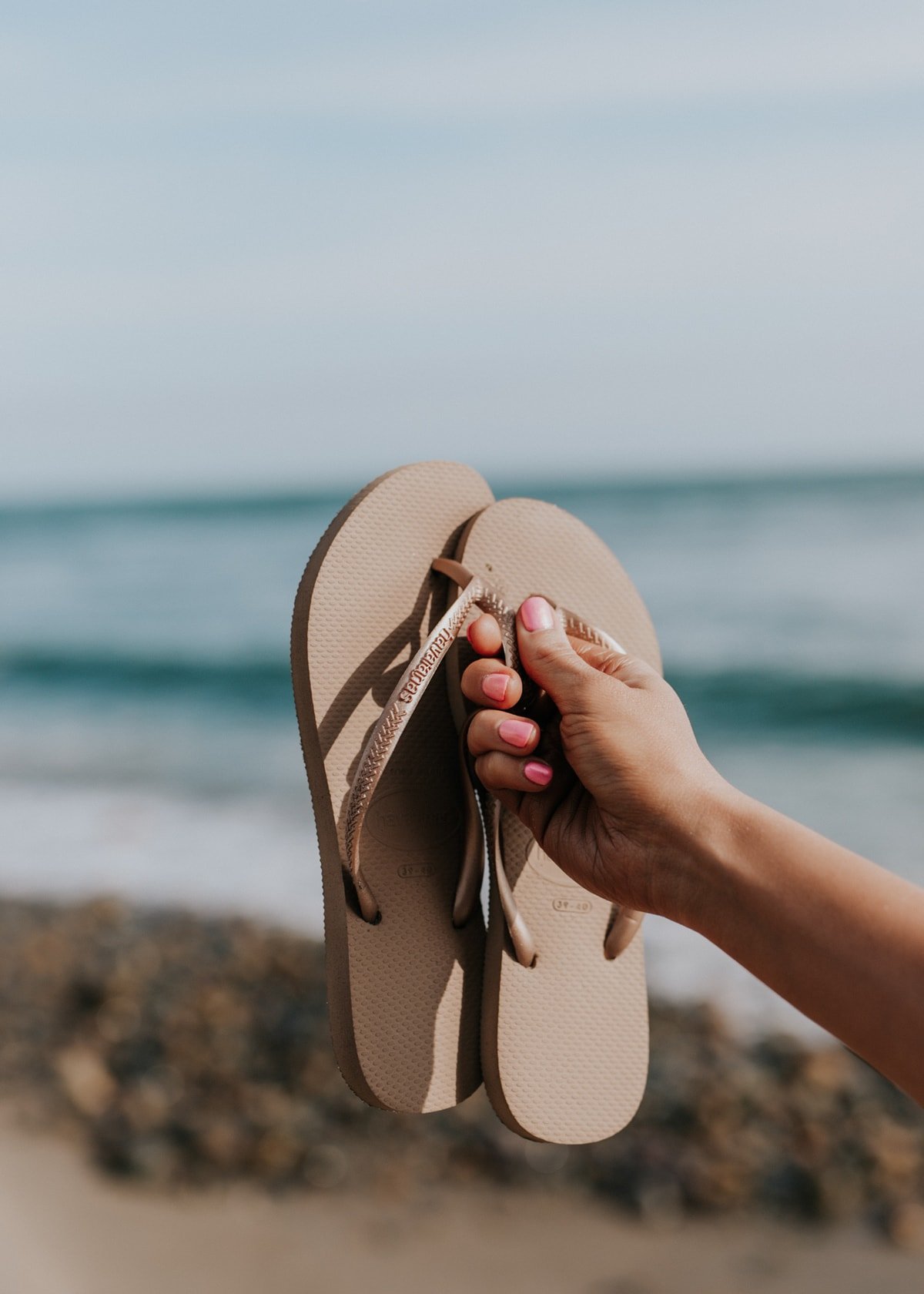 Why Corrine loves her Havaianas Flip Flips
Corrine has had a pair of black Havaianas for SIX YEARS and they still look and act brand new. They're crazy comfy even from the first wear, no break-in necessary. Sand washes off of them like butter, and they're completely waterproof for walking on rocky beaches or down a hot beach or around a splish splashy pool.
Seriously, these are one of her absolute summer essentials and we know you'll love them too!!!! They're 100% worth a tiny bit more of an investment over cheaper flip flops, ESPECIALLY when they're on sale!
Don't miss out
Remember, each pair of these Havaianas are on sale today, so act fast if you want to score a pair for as low as $19! Like we said, these are some of the best flip flips of all time, so there's a good chance they'll sell out.