It took me a few months to warm up to the trend, but I am 100% on the combat boots train at this point! I absolutely love the combat boot look and think it's SO cute. Combat boots are such a great alternative to a sneaker or traditional boot or bootie this time of year. Colder weather always has me leaning into more comfortable, sturdier, closed toed options. Anyone else?
This exact pair gave me alllll the designer vibes without the designer price tag, which is what we're all about here! Keep reading for the 411 on my combat boot inspo and my best styling tips.
Designer dupe
Okay so these crazy crazy comfortable combat boots aren't a true designer dupe, but they're totally serving me all the Valentino vibes! The stud embellishments are very Valentino, but these are like a quarter of the price. I also really, really, really liked a pair of Gucci combat boots and really wanted to pull the trigger on those, but they were more than I wanted to spend.
These highly rated platform boots were the perfect compromise between the designer combat boots I fell in love with and my wallet. Seriously. 95% off the people who purchased and reviewed this leather boot are OBSESSED. These are absolutely five-star boots!
Like I said, these boots are pretty affordable compared to the designer pair, BUT if you're still not quite ready to make the commitment, we found a dupe of the dupe that is so cute and under $40!
These are such a bananas comfortable boot that it doesn't even feel like you're wearing an almost four-inch heel at all. Legit feel like I could wear these all day long and my feet wouldn't hurt one bit! One reviewer claimed these were the most comfortable boots she has EVER owned. Trust me, these boots are worth your pennies.
Tip #1: Faux leather leggings forever
I love a good legging and there is a very good chance I'm wearing them on any given day. Pairing a legging with a combat boot adds instant edge and automatically makes your outfit 10x cooler!
I have been singing the praises of these faux leather leggings for YEARS now and think they are worth every single penny. They are one of my top TOP wardrobe staples for fall and winter. They are so flattering to wear that I even feel confident wearing them right after having a baby! I don't know how they do it, but they suck me in without sacrificing ANY comfort!
If you don't own these already, please do yourself a favor and add them to your cart (or your Christmas list)…you won't regret it. If you do already own them, consider a second pair so that you never have to be not wearing them!
A faux leather pant and tunic top is such a classic combo to throw together, but just looks much cooler and elevated when paired with a combat boot.
Tip #2: Skinny jean statement shoe
Neil and I went out on a date night a few weeks back and I wore my combat boots with my favorite skinny jeans and a more snug top. I really loved the unexpected contrast between a chunky shoe and a super fitted jean and feminine top.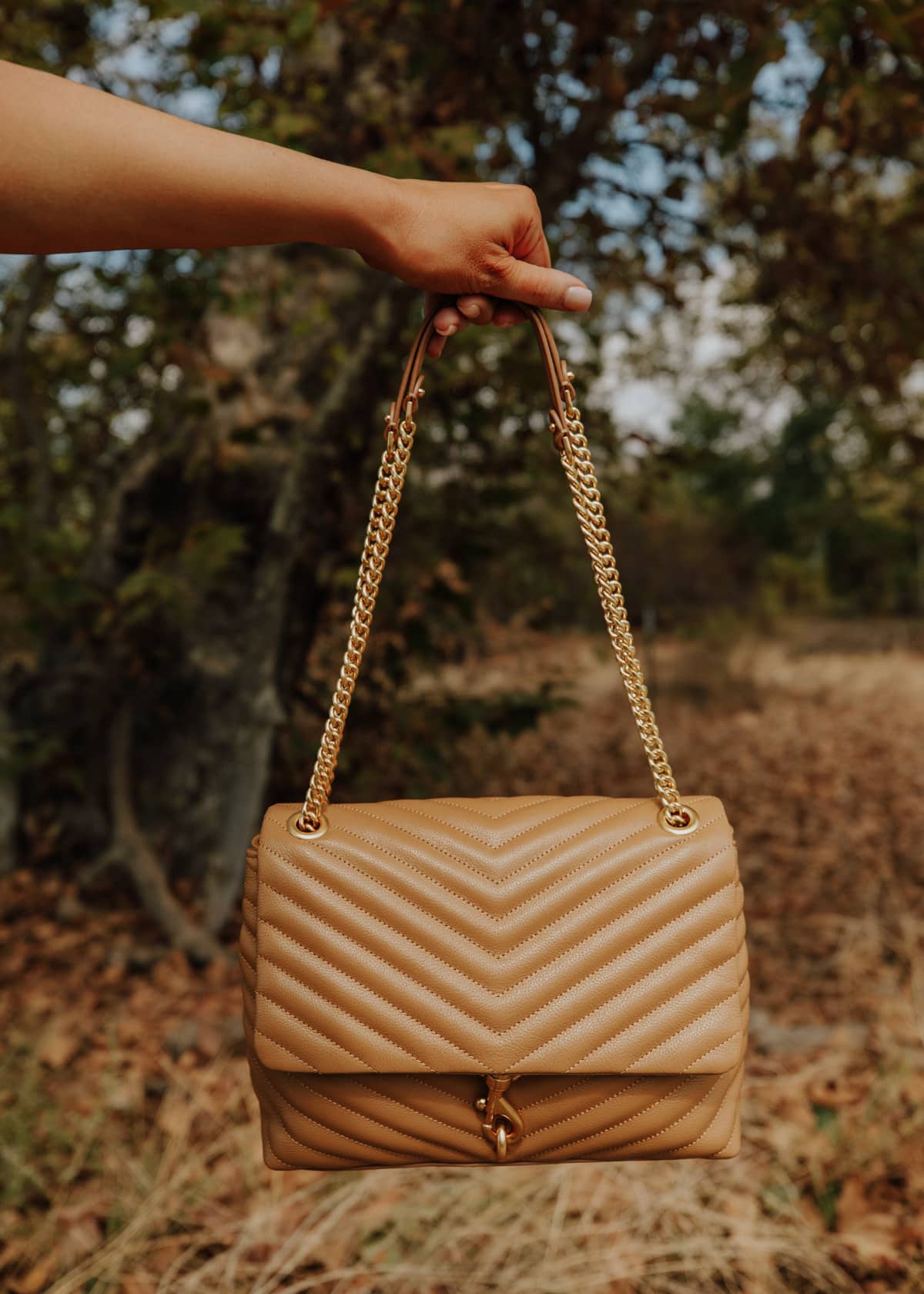 Tip #3: Dress it up. Literally.
I am super looking forward to pairing these cool combat boots with my favorite dresses and skirts! They instantly toughen up the most feminine dress to produce a look that's pretty and chic without being too sweet. Especially if you also throw on a leather jacket or oversized bomber.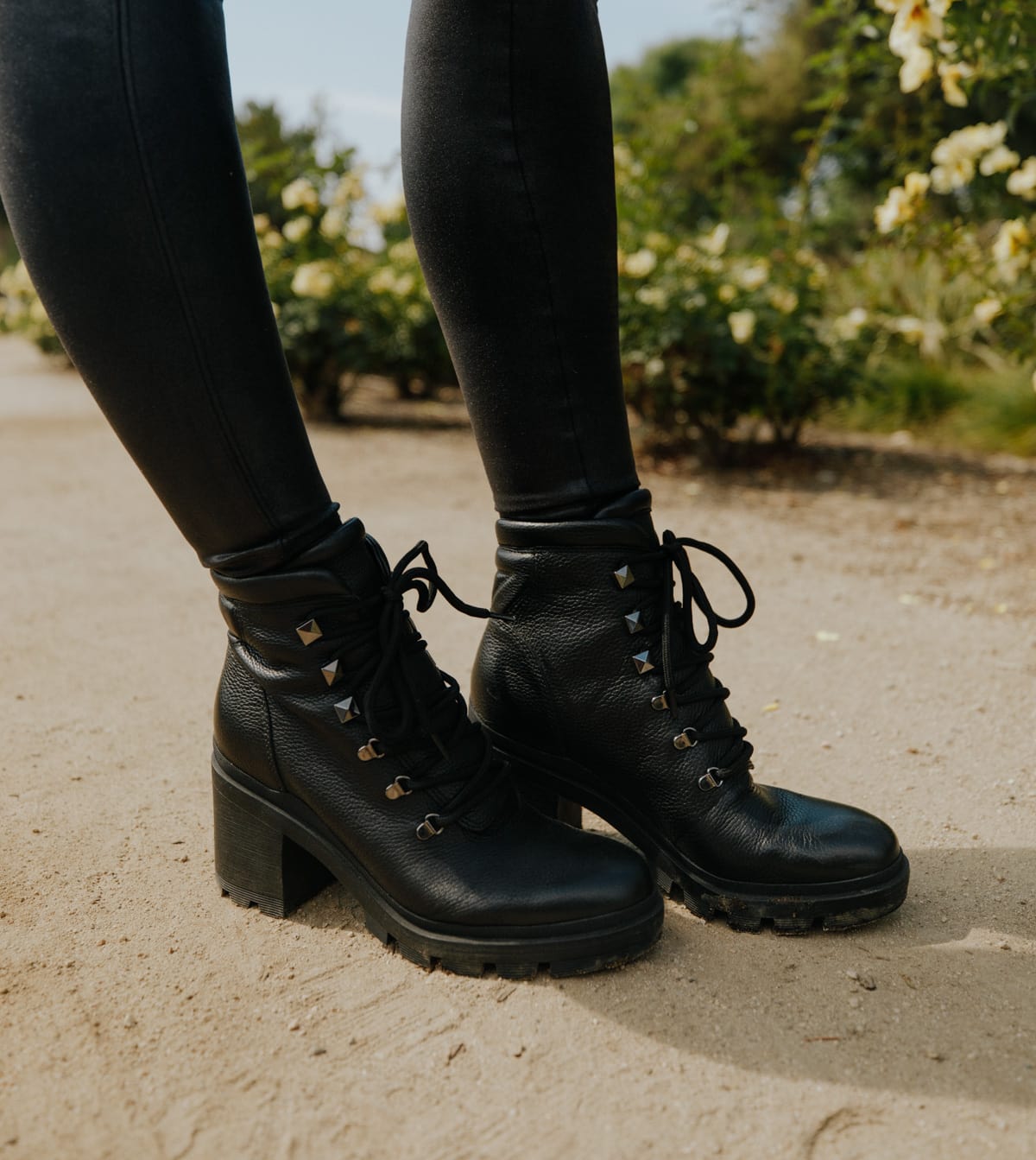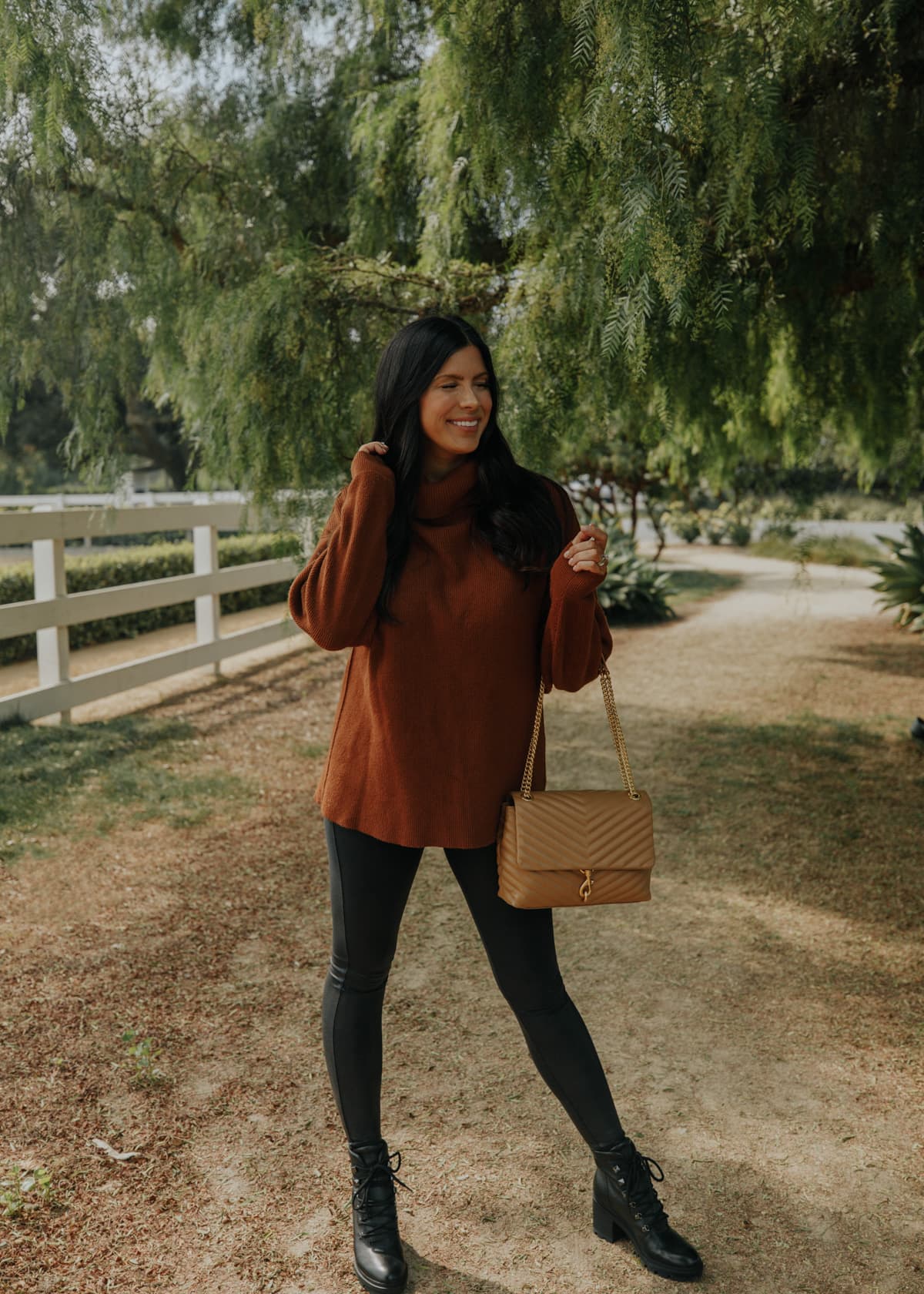 Tip #4: Swing them with a skirt
Ready for a really unexpected fashion choice? Pair combat boots with your favorite skirt or dress!! I think a fun little sock, some combat boots and a midi-length skirt or dress is such a fun twist on a dressed up look. Try it sometime!
A seasonal staple
Combat boots are totally a wardrobe staple that you can wear year after year because they're super practical and are never really out of style. This pair is so comfortable that I'm pretty sure you're going to want to wear them with everything-I know I do! Shop more combat boots we love below. And TELL ME: are you team combat boots or totally wishing the trend stayed in the 90s?